Samsung, the Korean electronics behemoth has maintained a line of flip phones in the recent years. And these are not dumb feature phones as was Alcatel's recent release, the company has maintained two lines of smart flip phones in recent times; A Wxxxx line and a Gxxxx series line. Now the company has announced the G9298 handset which brings the latter units straight into 2017 from 2015. These handsets are offered only in specific markets and countries in Asia so it is understandable that there is not much information and hype regarding the same.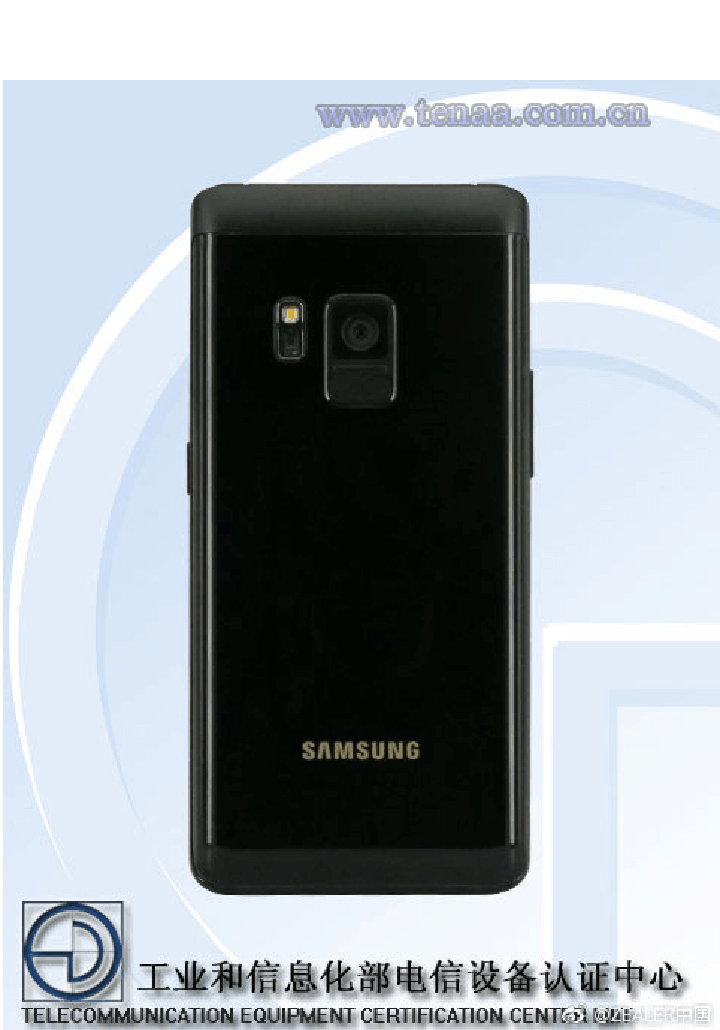 Recently Samsung's G9298 was leaked on Weibo where a detailed post showed what looked like the smartphone on China's certification authority, TENAA's website. It shows multiple shots of the smartphone from all angles apart from confirming some details about the device, such as the network support it will have on offer, namely LTE, CDMA and GSM. The handset will feature two displays, one on the exterior of the clam-shell and another on the inside.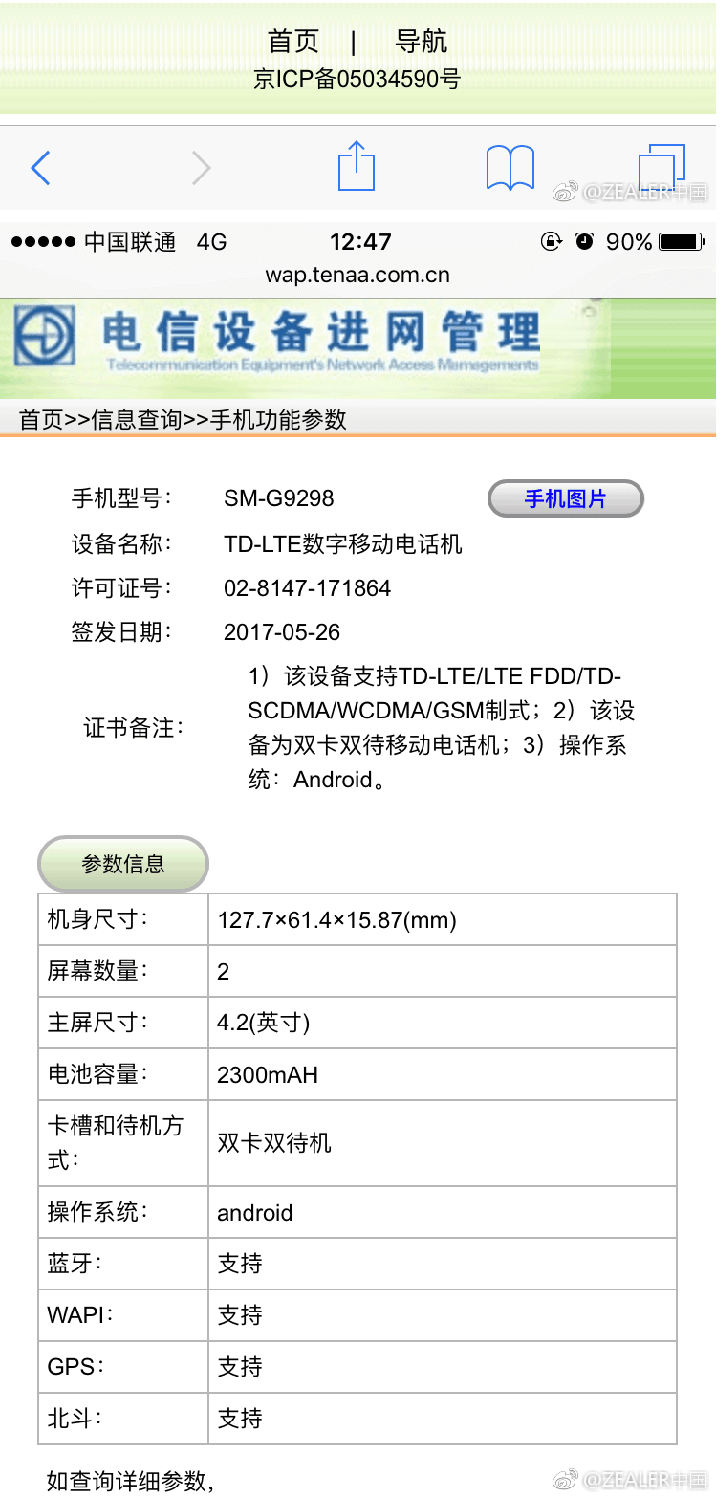 The smartphone will be running on an unspecified version of Android OS coupled with a 2300mAh battery unit. All this will hardware is packed into a 127.7 x61.4 x15.87mm frame, which has a nice beveled edge design with no sharp corners that might bite into your hand over longer durations.
Read More: Samsung Galaxy S8 to launch in Japan in the first week of June
Apart from this information, it is rumoured that the handset is powered by Qualcomm's Snapdragon 821 SoC along with support for wireless charging. Unfortunately, none of the other specifications were revealed in the Weibo post and we can only speculate before more information regarding the smartphone gets out.
Follow us on our social media to keep up to date with the latest in the world of Android.