While Huawei originally introduced dual lenses at the back. Now most mobile device manufacturers including Apple, HTC, Huawei, OnePlus, LG, Micromax, Lenovo, Asus & ZTE entered the ring to produce dual back camera lenses. One must've thought, where is a Samsung branded dual camera device?
Well, the wait seems to be over. Recently,we heard rumours about Samsung manufacturing a smartphone with dual-cameras at the back. A new image surfacing the internet puts our doubts into confirmation regarding a dual-camera smartphone device in the works. The leaked image is of Samsung Galaxy C series smartphone featuring a dual-camera setup.
Prior to this leaked image there were rumours that the Galaxy Note 8 would be featuring dual cameras. However we had no idea that another device featuring dual-camera will appear before the Galaxy Note 8. The image reveals that the C series device boasts rose gold color and shows off the dual-camera lenses.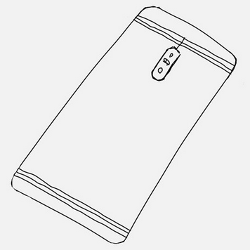 Earlier, the source had leaked a sketch of the Galaxy C10's back (above) which showcased a dual camera setup laid out vertically but no rear-mounted fingerprint sensor. This means that either the device has a fingerprint scanner up front on the home button or integrated directly into the display. Since the technology for the latter is still work in progress, it is likely the fingerprint scanner is present on the home button.
It is rumoured that this Samsung device will feature a Snapdragon 660 chipset. However, we can't be certain about the specifications yet. It is unclear right now what are the exact specifications. We'll keep you posted on any new information regarding the Samsung's dual-camera C series.
Get notification about our latest updates, leaks, hacks & exciting offers in realtime!