We expected this and it happened, again. Nokia/HMD has entered to an exclusive partnership with Zeiss to bring the Zeiss optics back to future Nokia smartphones. That means, we will soon be carrying with us a Nokia smartphone with the nostalgic Zeiss branding at the back. Nokia fans all over the world are ecstatic to see it coming considering the past partnership of the two companies had once set the gold standard for mobile imaging. Zeiss is behind the success of few flagship smartphones from Nokia: Nokia N8, Nokia 808 PureView, Nokia Lumia 920 and Nokia Lumia 1020, which all features a stunning camera that doesn't just outshone other mobile manufacturers by the output of their images but also the underlying innovative technologies in these devices are nothing like you've seen before.
Yesterday, we reported that the yet unconfirmed Nokia 8 will feature a Carl Zeiss-certified dual rear-facing camera and looks like we hit it bull's eye.
"Collaborating with ZEISS is an important part of our commitment to always deliver the very best experience for our customers. Our fans want more than a great smartphone camera, they want a complete imaging experience that doesn't just set the standard but redefines it. Our fans expect it and, together with ZEISS, we're delivering it – co-developed imaging excellence for all." Said Arto Nummella, CEO of HMD Global Oy.
This is a very exciting news for all Nokia fans who still clings on their Zeiss-branded Nokia smartphones even after the downfall of Nokia mobile business in the hands of Microsoft.
Nokia smartphones to feature ZEISS optics. Together, we look forward to an exciting journey into the future of smartphone imaging. pic.twitter.com/GNWwuMAveK

— ZEISS Camera Lenses (@ZEISSLenses) July 6, 2017
The teaser both Nokia and Zeiss shared on their official social media outlets strengthen the "in the works project" collaboration of the two. The video which was shared by Zeiss on Twitter and by Nokia Mobile on Facebook hints a dual camera setup with some rapid fancy interchanging set of lens until both of the two company's logo became clear before teasing "Coming this year."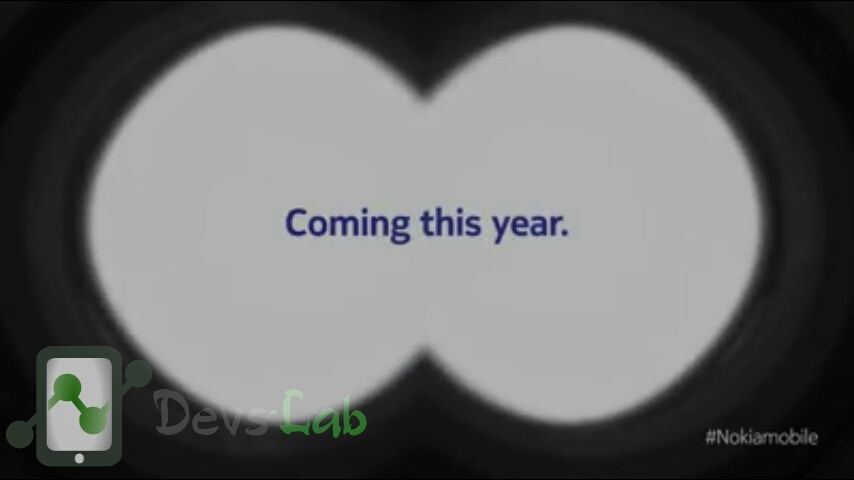 Read the full Press Release below:
Exclusive collaboration sees ZEISS innovating in imaging experience on Nokia smartphones. Rekindles commitment to set new imaging standards for Nokia smartphone consumers.

HMD Global, the home of Nokia phones, and ZEISS today jointly announced the signing of an exclusive partnership that aims to set new imaging standards within the smartphone industry. This long-term agreement builds on the shared history and expertise between ZEISS and Nokia smartphones.

With a joint ambition to advance the quality of the total imaging experience on smartphones spanning the entire ecosystem from software, services, through to screen quality, and optic design, the partnership will see ZEISS and HMD Global co-develop standard-defining imaging capabilities and will bring the ZEISS brand back to Nokia smartphones. This pledge to constantly improve consumers' imaging experience is a reflection of the shared values between both businesses – a single minded commitment to quality, true craftsmanship and a desire to improve real life experience.

The relationship between ZEISS and Nokia phones began more than a decade ago, and is founded on a shared passion for innovation and always delivering the best for the consumer. The past collaboration saw ZEISS and Nokia phones driving technology innovations such as the world's first multi-megapixel mobile phone and many more standard-setting devices, from the Nokia Nseries to those featuring Nokia PureView technologies. This renewed relationship is a long-term commitment to build on that technology innovation over the years to come."