Google has made a major change to the UI of the Google Play Store. While the main screen hasn't been changed, the "My Apps and Games" tab has received an overhaul. It is now easier to mange your updates and displays more information in the same available space.
The "Subscriptions" tab seems to have been removed and updates no longer features in  the "Installed" tab. A new "Updates" tab has been added and all information regarding the updates is given. You will be able to see what all updates are available, how long ago they became available and your recent updates and when they were updated. While these changes are slowly rolling out, restarting your device may help initiate the change.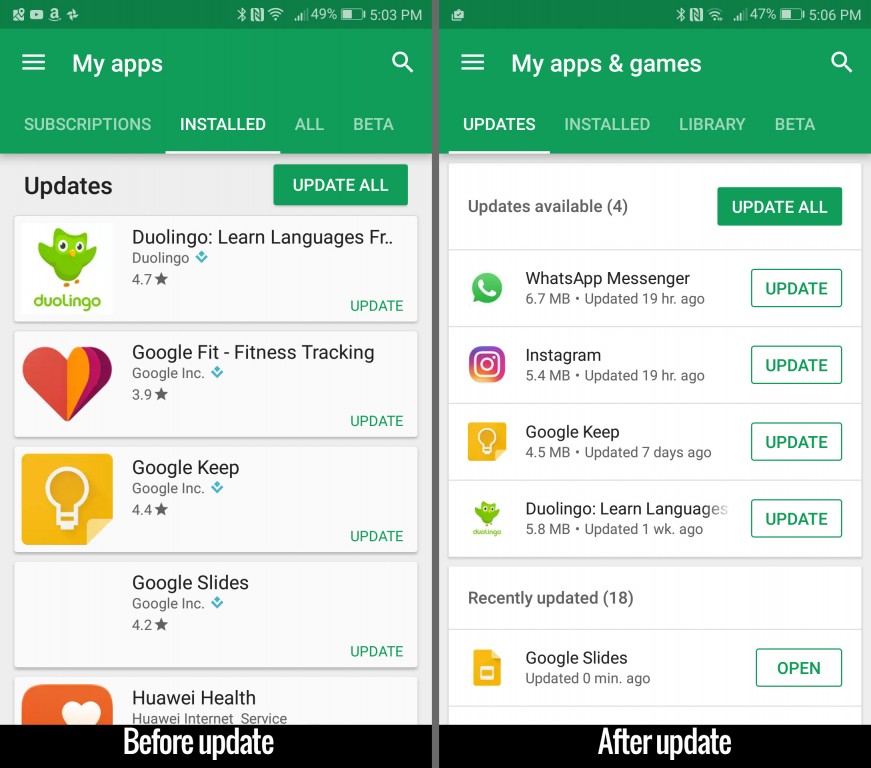 Also, you can see all your installed apps in the "Installed" tab. Now, the apps can be sorted by Alphabetic Order, Size, Last Used, or Last updated.
The third tab is called "Library" and this has all the apps that you have previously installed on your device or your corresponding Google Account.
Finally, there is a Beta tab which lists all the apps that are using Beta builds.