Motorola seems to be having an issue with plugging leaks. In the preceding days, details regarding the MOTO E4 and E4 Plus have been leaked, so has information regarding a new range of even cheaper models called the MOTO C. And now, thanks to Slashleaks we have our first peek at the MOTO Z2 Force.
Just by a cursory glance one can tell this is much less of a shake up in the design department than a refinement. Motorola has decided to unify the design language on all its devices. The refresh was first debuted with the original MOTO Z Force and from then on has continued in all following releases, including the most recent MOTO G5 and G5 Plus.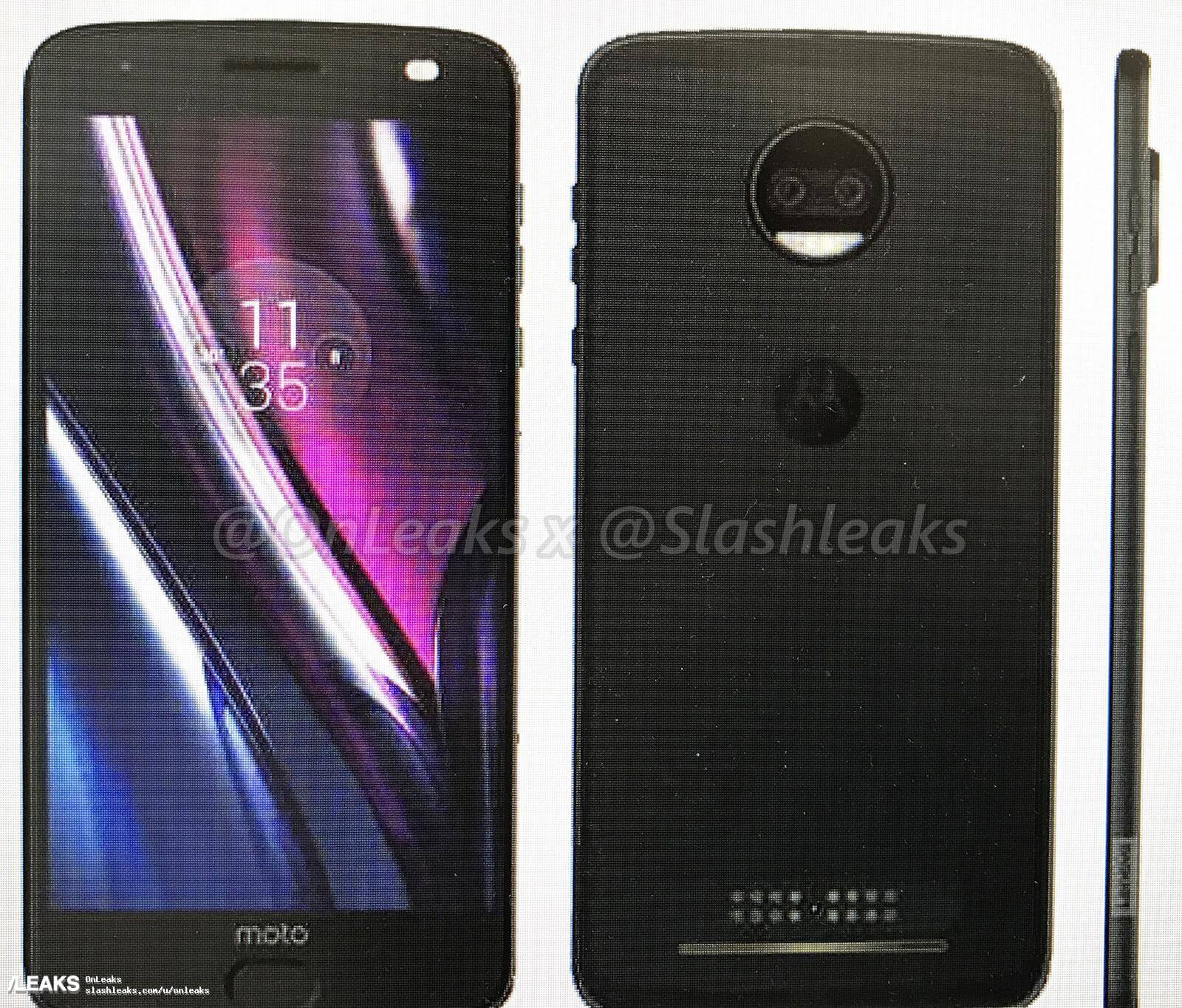 The MOTO Z2 Force looks a lot like its predecessor the MOTO Z Force, especially from the front. Though the company has updated and switched up things. Firstly on the front the old square shaped fingerprint scanner is out and in its place is one which looks like an curved rectangle, very similar to what is found on the MOTO G5 series devices. This means that most likely it will not function like a physical home button but will integrate certain gesture inputs like the G5 series.
Read More: MOTO E4 passes FCC certification with humongous 5000mAh battery
On the back in the distinctive camera bump there is now a dual-camera set-up with an arc shaped LED below it. The whole set-up looks like a smiley emoji. At the bottom the MOTO MOD's connector pads remain, this is most likely to retain backward compatibility and to continue the concept going forward. Also on the side we can notice that Lenovo branding has also appeared which was not present earlier.
Follow us on our social media to keep up-to date with the latest in the world of Android.