It's now official that Microsoft's own mobile OS is on its deathbed breathing it's last. With that, the company is now moving on to platforms like Android and iOS. In that manner, the introduction of Edge browser on Android and iOS makes sense. The company announced it was bringing the popular browser to Android recently, now the preview version is open to all for installation. We'll link to the app down below if you want to play with it.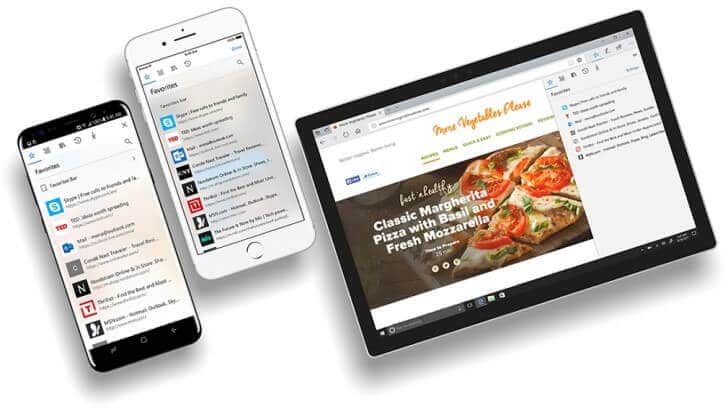 Microsoft Edge's unique feature that sets it apart from other browsers is the "Continue on PC" function. Presumably, this syncs your browser on mobile and PC so that you can start on PC where you left off on mobile. Other things like favourites, reading lists, and bookmarks are also synced across devices. However, the Continue on PC feature needs Windows 10 Fall Creators update to work which is still in beta.
Users will also see a Hub View that puts all relevant stuff like your favourites, reading list, history and books in one place. A special mode optimized for reading is also available that makes reading web pages easier. Microsft has also put in a QR Code Reader and Voice Search but Cortana and ad block plugins are not yet there.
The Edge browser on Android utilizes Chrome's Blink engine to render pages instead of EdgeHTML engine.
Microsoft has also thrown in a QR Code Reader, which pulls up information once it has scanned it, and Voice Search, letting people ask questions without the hassle of typing things. "This approach gives us more control and better performance than using the Android WebView control, but means that we are shipping our own copy of the rendering engine in the app. Much like other Android browsers based on Chromium, we expect to keep up with Chromium releases," Microsft said in a statement.
Download Link: Microsoft Edge Preview (Unreleased)