Lenovo has just launched 4 new tablets in India that will sell under the label Tab 4. These 4 models are called Tab 4 8, Tab 4 8 Plus, Tab 4 10, Tab 4 10 Plus. Now, these aren't completely new devices, as they were unveiled at MWC 2017. The Tab 4 8 and Tab 4 10 (pardon the confusing names), actually refer to sizes. The Tab 4 8 has an 8-inch screen while the Tab 4 10 has a 10.1-inch screen. So both aforementioned devices differ only in size and have exactly the same specs. While the "Plus" refers to premium specs. The Tab 4 8 Plus and 10 Plus are similar in specs like their lower priced siblings. And they differ only in size.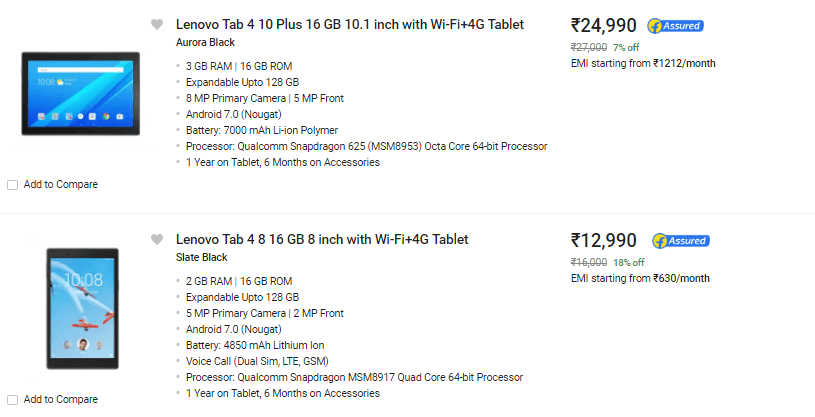 The Tab 4 8 and 10 both sport Snapdragon 425 SoCs, 2 GB RAM, 16 GB storage, and Android Nougat. They have HD screens, 5 MP rear camera and 2 MP front camera and 4G VoLTE with voice calling. The smaller of the two has a 4,850 mAh battery. While the bigger one has a 7,000 mAh battery.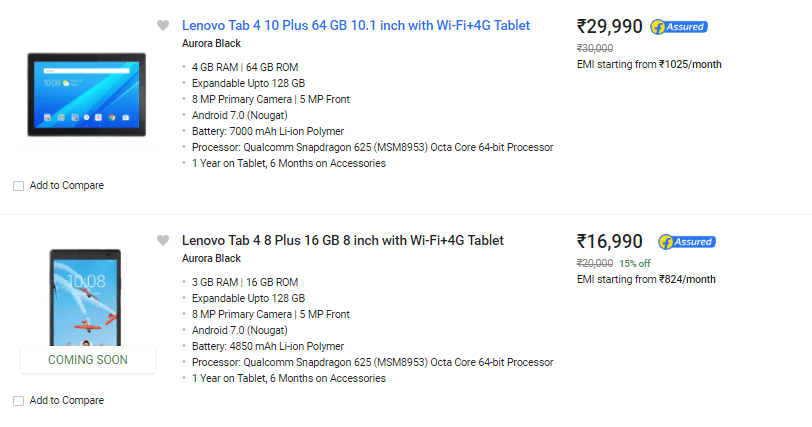 The premium Tab 4 8 Plus and 10 Plus both have Full HD displays, Snapdragon 625 SoCs, Android Nougat and 3 GB RAM + 16 GB ROM combos. They also have fingerprint sensors which the lower specced models don't have. Both these models have a 4 GB RAM + 64 GB ROM variant as well. But the 4 GB variant is only available for the Tab 4 10 Plus.
Get notification about our latest updates, leaks, hacks & exciting offers in realtime!