Kotlin is a relatively new programming language (compared to Java and C++) that was built to run on the Java Virtual Machine (JVM) but can also be compiled to JavaScript and interoperate with Java. It was announced as an official Android development language during Google I/O 2017, becoming the third language fully supported for Android, just behind Java and C++.
Since the official announcement last May, Kotlin's adoption rate doubled from 7.4% to 14.7%, at the end of September. Realm Report estimates that Kotlin will completely overtake Java with 51% market share if the adoption rate continues to skyrocket until December 2018.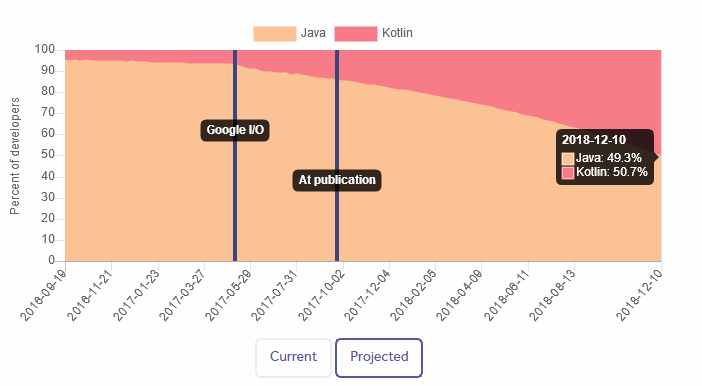 Kotlin is considered by many app developers as Android's version of Swift, an easier-to-use programming language introduced by Apple for iOS which later replaced the old Objective-C language.
"It's clear: Java (on Android) is dying. In fact, 20% of apps built with Java before Google I/O are now being built in Kotlin. Kotlin may even change how Java is used on the server, too." Realm Report notes.
"In short, Android developers without Kotlin skills are at risk of being seen as dinosaurs very soon."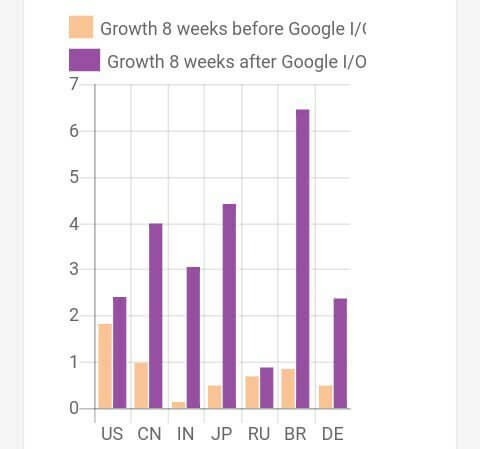 Kotlin has become a popular programming language choice for Indian developers after it's official announcement during the Google I/O 2017 last May (as seen on the table above).