The Wall Street Journal has claimed that the iPhone 8 would feature a USB-C port instead of the lightning connector, which is Apple's own proprietary connector with an industry standard. The lightning connector was introduced in the iPhone 5 in the year 2012. The Wall Street Journal has been very accurate with regard to Apple rumours and this seems very likely to happen.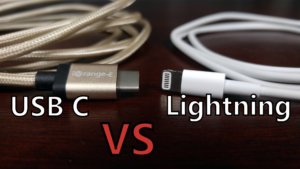 The report also confirms that the iPhone 8 will feature a curved OLED display and remove the physical home button on the front of the device and replace it with a function area.
However this report has not supported the previous rumour which claimed that the iPhone 8 will feature a revolutionary front camera, capable of sensing depth informationfor facial recognition and 3D selfies.
KGI security analyst Ming-Chi Kuo has claimed that the iPhone 8 will house a 5.8 inch display in the same chassis as the current 4.7 inch iPhone 7.
The iPhone 8 will mark the 10th Anniversary of the iPhone and is said to be the flagship model launching this year. Rumours have claimed that this special edition iPhone could cost $1000.The iPhone 7s and the 7s Plus are also expected to be launched with spec bumps while retaining the same design as the iPhone 7 and the iPhone 7 Plus.
The replacement of the lightning port is quite interesting as Apple had encouraged headset makers to switch to lightning based earphones. The adoption of USB-C started with the 12-inch MacBook and it is interesting to note that the MacBook's never used the lightning port.
The iPhone launch is a full 4 months away and yet plenty of leaks and rumours are already surfacing online. We will keep you posted as we learn more.