Google Pixel is one of the best Android smartphone because it's designed thinking about the features of Android OS. It's the first device with inbuilt Google Assistant just like Apple's Siri. Google has come far way to finally introduce its own branded Smartphones. Although the device is built for Android, it misses few features like Customizations which can only be achieved by Root access. If you're wondering how to get TWRP on your device this guide should help you with that. Installing TWRP recovery in Google Pixel and Pixel XL. 
Advantages of rooting Google Pixel devices:
System-wide ad blocking.
Full backups (Titanium Backup)
Remove system apps (Titanium Backup)
Full access to the device's file system
Full control of the device
Custom ROMs
Custom kernels
Prerequisites:
Unlock Bootloader in Google Pixel: Google Pixel & XL | Verizon Google Pixel & XL
Pixel device charged upto 30% to avoid any shutdown during the flashing process.
Make sure you backup your important stuffs like contacts & messages. Even though this process won't erase any data; but in you mess up something, you can get all your data back.
TWRP Recovery Image file: Google Pixel (Sailfish) | Pixel XL (marlin)
How to install TWRP Recovery in Google Pixel and Pixel XL
Method 1: 

Install via TWRP Manager
TWRP Manager is a root application that will allow you to backup, restore and install your recovery. It is little bit easier than the ADB method.
Step 1. Download TWRP Manager app and install it in your device.
Step 2. Transfer the downloaded TWRP Recovery zip file in your Pixel device's Internal memory.
Step 3. Launch the App and Tap on the button at the button, now click on "Install".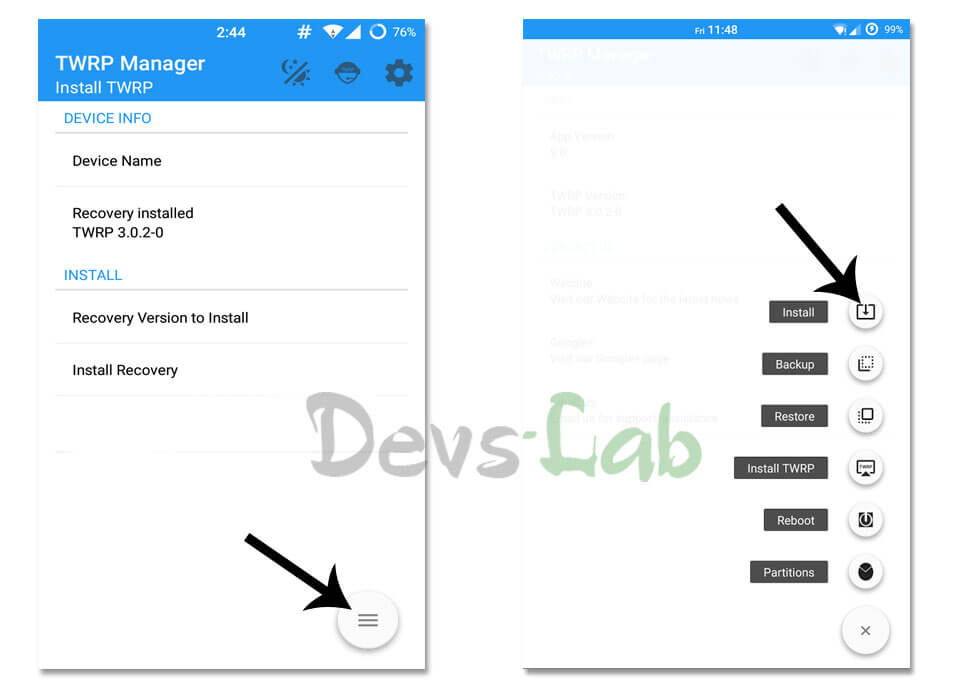 Step 4. Click on "Select Zip" at the bottom & locate the TWRP zip file.
Step 5. After locating the file, click on Flash now! That's it! you have successfully flashed TWRP recovery in Pixel device.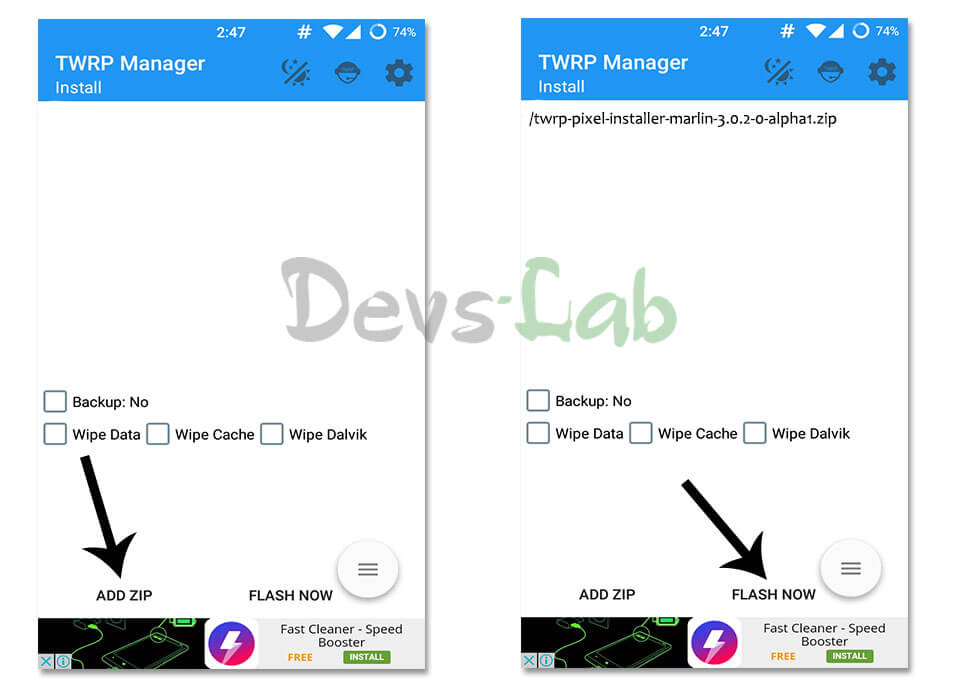 Method 2: 

Install via ADB Fastboot
This method is bit more time consuming than the above. But if you're not able to boot your device and your recovery is erased, you can use this method by booting your device into Fastboot mode. Install ADB USB Drivers & ADB Fastboot tool.
Step 1. Download TWRP.img file and place it in ADB folder.

Step 2. Launch command.bat file from ADB folder and boot your Pixel device into fastboot mode. To boot into fastboot mode, switch off your device:
Press and hold the Power and Volume Down buttons at the same time
When you feel the vibration, let go of these two buttons
Step 3. Now connect your Pixel device to PC using a USB cable. Type the command "fastboot devices" in the command window. (If everything is installed properly, it will return your device code)

Step 4. Now push the below command to install TWRP in your Pixel device "fastboot flash recovery twrp.img".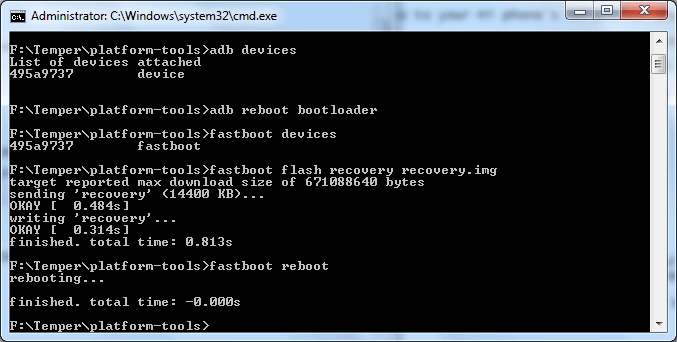 Step 5. You have successfully flashed TWRP Recovery in Google Pixel / Pixel XL. To reboot your device into system, type "fastboot reboot" in command window.
What after installing TWRP?
Since you have installed a custom recovery, you can install MODs, Kernels, Custom ROMs & Xposed (When available for Android 7.0). Custom Recovery allows you to change system files and customize your device. You can checkout Top 10 Apps for Rooted Android phones.
Conclusion
After installing TWRP you can try different Kernels as stable custom ROMs for Pixel device is not available yet. You can ElementalX Kernel which has lots of features and increases your stock Android experience. If you are not able to install or stuck at any step, you can comment your query below.