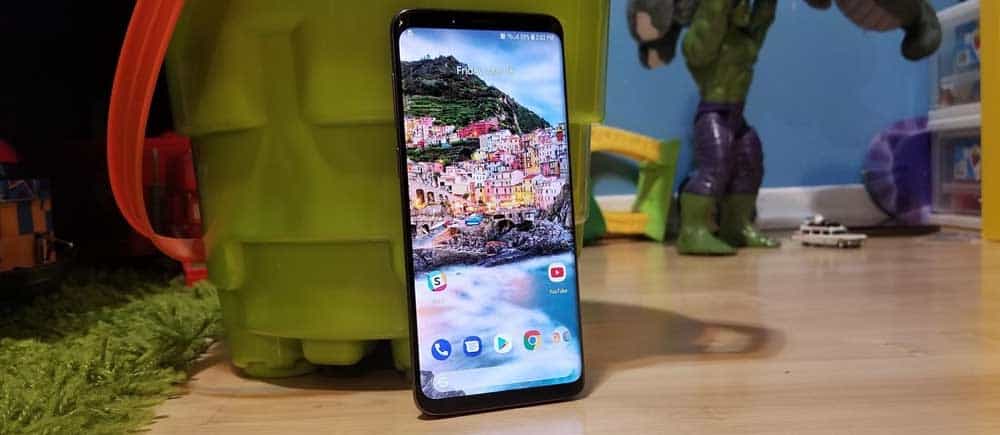 Google's Pixel launcher, exclusive to it's Pixel devices, is pretty awesome but not officially available to anyone else. Now, we've found ways to get this home screen app on other phones, although certain features simply wouldn't work unless you root your phone. Thankfully that's finally changed!
Previously, when you installed the Pixel Launcher without root, it was filled with bugs. But now, developer Amir reverse engineered the Google Pixel Launcher and ported over features to Launcher3, the stock AOSP launcher. Version 3.9.1 of the Rootless Pixel Launcher is here, and it boasts theme selection, notch support, and lots of bug fixes.
As per the developer, the only drawback of this Pixel Launcher port is, it has to have the same package name as the actual Pixel Launcher. Failing to do this results in the weather widget not working. So before installing this Launcher, make sure you have not installed any Pixel launcher prior to this.
Pixel Launcher for any Android Device
Google Pixel launcher tries to bring everything at your home screen from Google Search, Apps search, Weather and dates all available at a swipe. This Rootless Google Pixel launcher brings everything to your smartphone. This Launcher can be installed on any Smartphone which runs on Android 5.0 or higher. Along with all these features, the launcher also support landscape mode.
Features:
Search bar at the bottom
Wallpaper based theme selection
Regular Icon Packs
Adaptive Icon Packs, such as my Google Icons
Icon Shape selection on Android 8.0
Clean UI
Simple and Fast
Download Rootless Pixel Launcher
Rootless Pixel launcher 3.9.1: Github Link
How to Install Rootless Pixel Launcher your Android device
STEP 1: If you are downloading from Github or any other source except from Google Play Store then make sure you have "Unknown Sources" enabled. To check, Goto Settings > Apps > Click on the Upper-right menu icon > Select Special Access > Look for Install Unknown Apps > Now, select Chrome and Toggle the Allow from this source button. For some phones, you'll find Special App Access in the Apps & Notifications of the settings.
STEP 2: After that, download the Rootless Pixel launcher from above.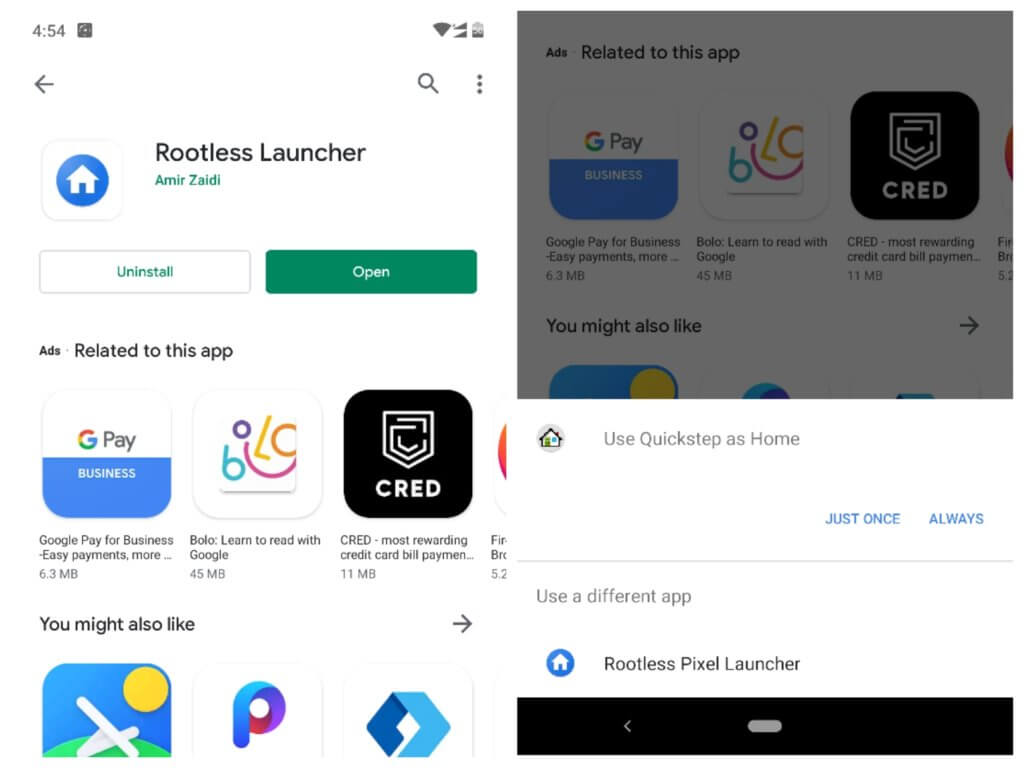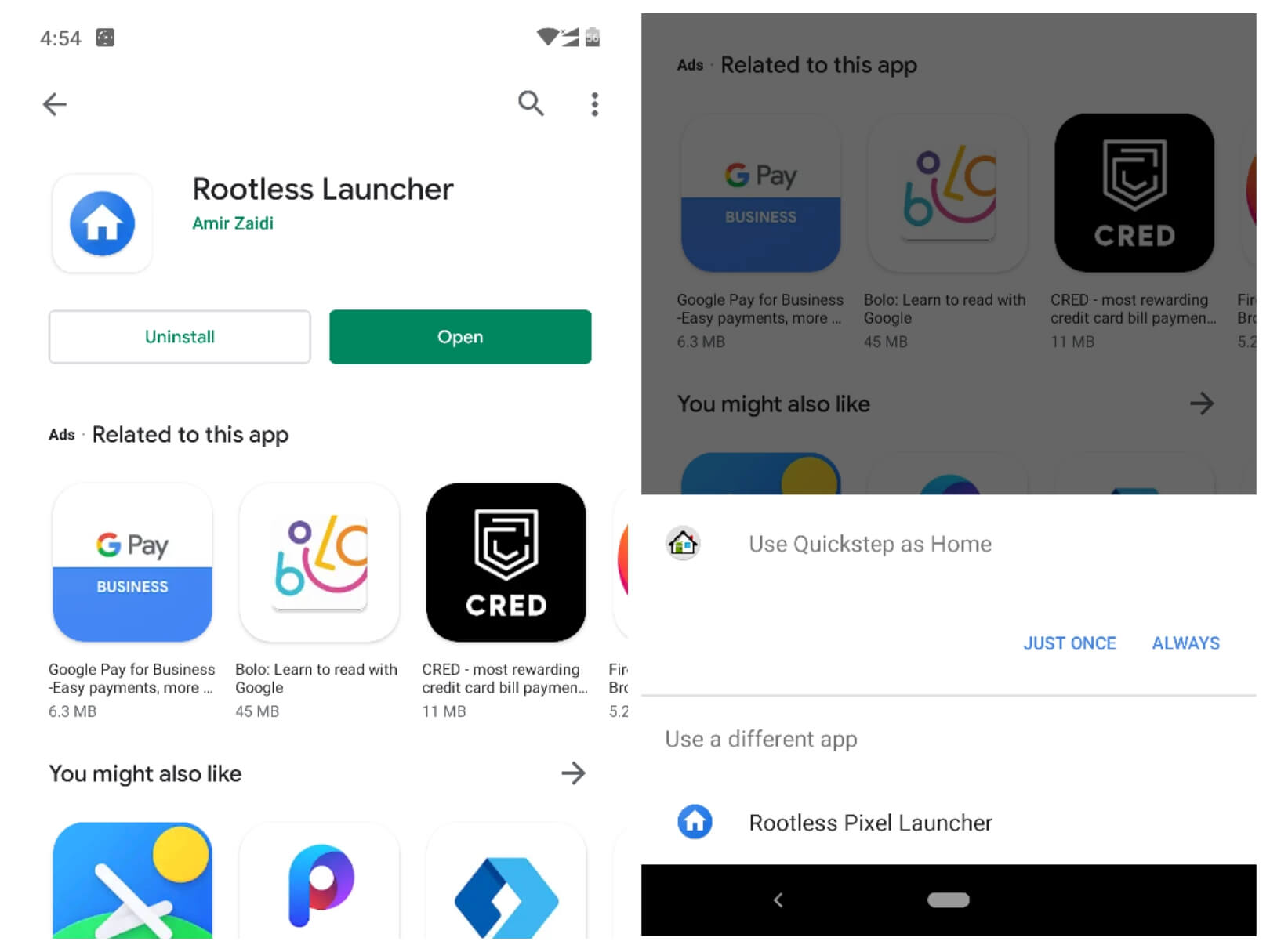 STEP 3: Open the APK from your notification tray or using any file browser, then press "Install" when prompted.
STEP 4: Once you've installed the app, press your home button. From there, you'll be prompted to choose a new home screen app, so select "Rootless Launcher" from the list, then choose "Always" if prompted.
Customizing Rootless Pixel Launcher
Before you start playing around with your awesome new launcher, there are a some additional features for you to have a look at. To access these, long-press any empty space on your new home screen, then tap the "Home Settings" button.
1. Theme Selection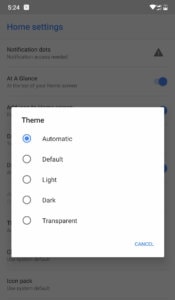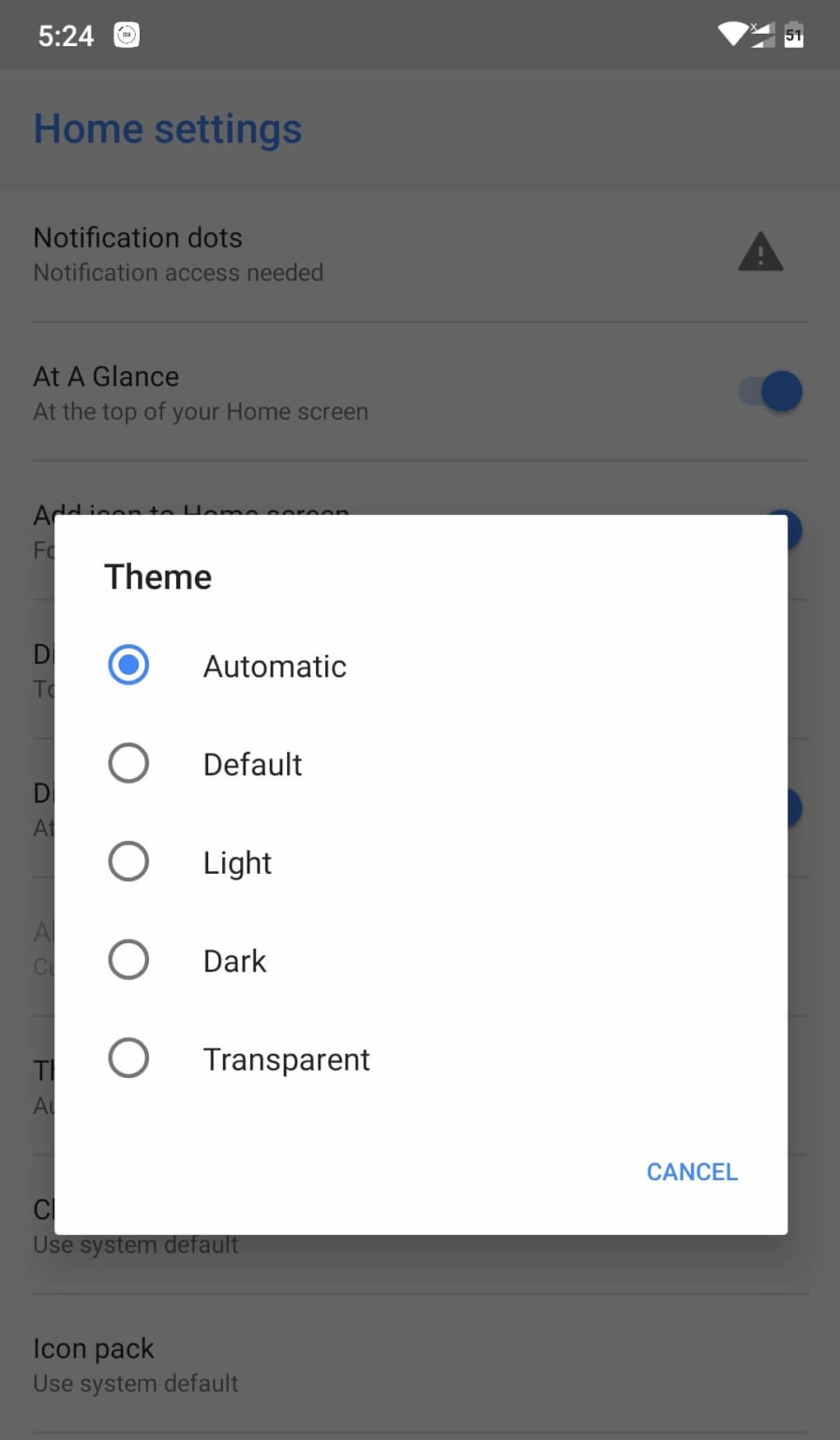 One of the best things about this launcher is that it gives you the best features of Pixel devices. You can now choose from various options of Themes. Options include, Automatic, Default, Light, Dark and Transparent.
These options are generally found in the high end devices and with the latest Android versions. But now you can have it on your device running on Android 5.0 or higher version. If chosen Automatic, then it will change the Theme to Dark or Light based on the wallpaper you set.
Recommended: Use Dark Wallpapers or Dark Theme to get better battery performance on your device.
2. Change Icon Shape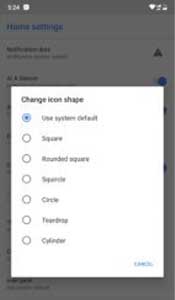 If you're like me and you like to do minor changes that would give a different look to your App drawer or the Main Screen then this option is for you.
Rootless Pixel Launcher has the new Android 10 feature of Changing the Icon Shape. It allows you to change the shape of the Icons of your apps and also the folders created on the home screen.
Shape includes System default, Square, Rounded Square, Squircle, Circle, Teardrop and Cylinder.
3. Icon Pack
With the latest version of Rootless Pixel launcher, you get a separate option to choose for Icon Pack. It is generally having System default Icons. But, if you want to change the Icons then you can download it separately. You can read our article on Top 10 Best Android Icon Packs to choose the best Icons based on your preferences.
4. Google Home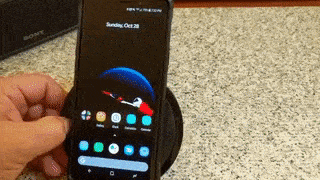 Google Home is one of the feature which lacks in most of the Google Pixel Launchers available on the Playstore. If you have Installed Rootless Pixel Launcher from Google play store then you might not get the option for Google Now News Feed on the left.
But the developer of Rootless pixel launcher has solved this solution as well.
You need to download Pixel bridge to get the Google Now Feed and also features like "At a Glance".
Rootless Pixel Bridge v3: Download
How to Install Pixel Bridge
Download Rootless Pixel Bridge from above mentioned link.
Install the file
Goto the settings of the launcher (Long press on the screen > Click Home Settings)
Enable the "Display Google App" Option.
5. Enjoy the Pixel Launcher Experience
Aside from all of the above customization options, Rootless Pixel launcher looks and behaves exactly like the official Pixel Launcher from Google. Most importantly, you can swipe upward from the dock at the bottom of the screen to open the app drawer.
Overall, it's a herculean effort from a fantastic developer, because if you ignore the extra features, it's impossible to tell that this isn't the official Pixel Launcher from Google. As Google doesn't want others to use it's "Pixel device only" launcher, you'll find some differences. Also, there won't be any automatic updates as of now. So you need to keep a check on the Github page or this post. Till then, enjoy the Pixel experience and don't forget to share this beautiful launcher with your friends.