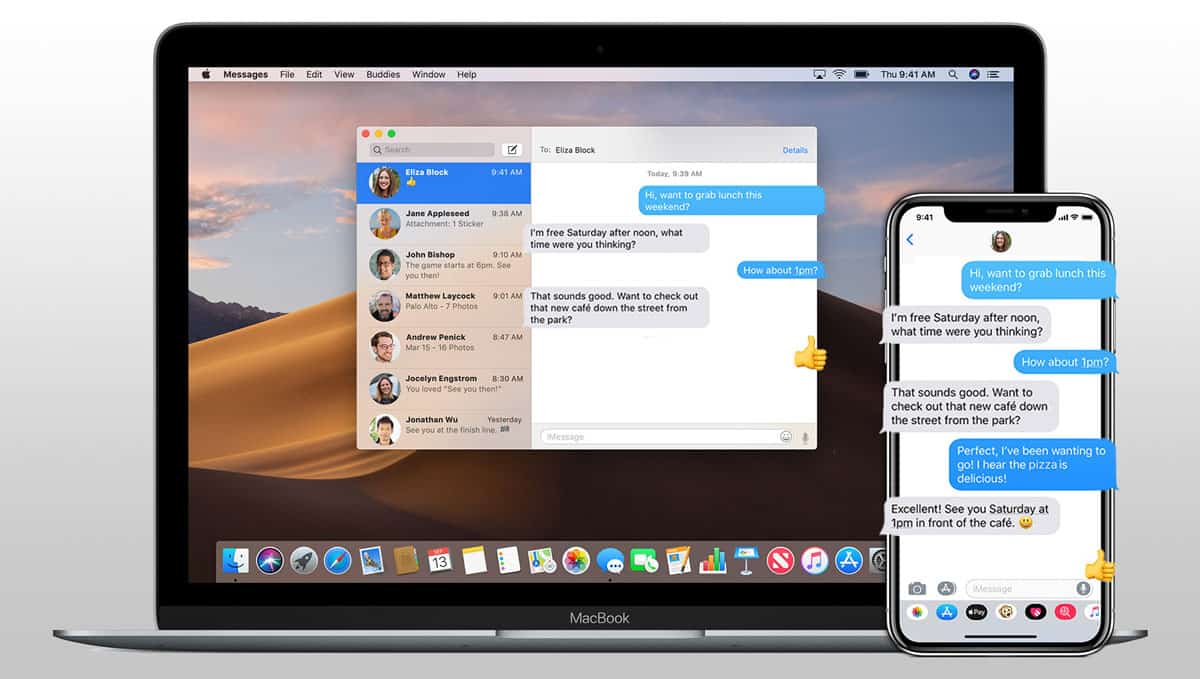 iMessage is a unique instant messaging feature that was launched in 2011 by Apple Inc. It's not just an alternative to the classic SMS and MMS services but takes it beyond just sending simple texts and sharing links. It allows users to share and receive full size photos and videos and even play games. Adding to it, Apple also introduced the functionality of making Apple Pay Cash payments within iMessage. Users can also log in to multiple Apple devices with the same ID and the sync feature enables them to access their backed-up messages across all devices. Such add ons and benefits cleverly do their jobs in keeping the apple enthusiasts coming back for more.
However, these features add to its complexity and at some point, users are bound to come across a few bugs and issues. The sync feature works very well and keeps the messages updated on all devices, but as soon as Mac's are switched off or are in offline mode more frequently than the smartphones and iPads, users have been reporting that their messages are not syncing on mac. If your iPhone and MacBook messages are not syncing, fret not because we have managed to glean a step-by-step guide to help you speedily solve this issue and get back to an amazing hassle-free experience with your Apple products.
5 Ways to Fix iMessage not Syncing on Mac
If you're able to send and receive messages on your iPhone and iPads, but your Mac is facing some difficulty, there is possibly a minor software glitch that's causing you trouble. We did our extensive research and came up with these top 5 ways which could help you in resolving this bothersome issue. Let's go through them one by one, shall we?
1. Restart iPhone and Mac
First and foremost, as we all know that computers that go without reboots for extended periods of time are much more prone to an array of bugs and glitches. By simply restarting the device, we can fix many small bugs. So why don't we give it a go right off the bat? Restart your iPhone and Mac, wait for a while and check if you're able to sync messages on the Mac. If this doesn't work out too well for you, move on to the next method.
2. Force Sync iMessage with iCloud on Mac
Sometimes, your Mac device fails to sync and update messages. This could be due to a number of reasons as we mentioned before. But there is a way in which you can force it manually. Open up your machine and follow the instructions detailed below:
Click on Messages option on the top menu of the iMessage
From the drop-down menu, select Preferences.
Go to the iMessage tab in the pop-up window that opens up.
In the settings option, you should be able to see a Sync Now button next to the check-box labelled Enable messages in iCloud.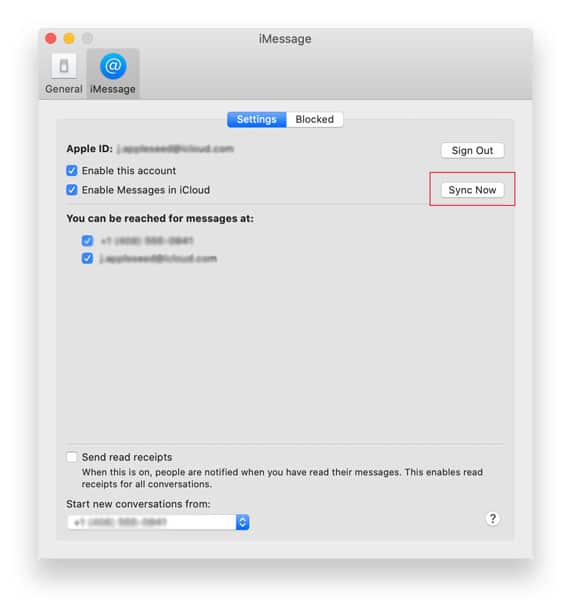 Click on Sync Now and go back to the main window of the iMessage
You will see a status bar indicating the download of messages from iCloud.
If you still notice that the iMessage on your Mac is not updating, the problem is something else than the inability of the Mac to automatically sync messages. Please go ahead and take a look at the rest of the techniques described in the article.
3. Re-login iMessage on Mac
In this method, we are going to confirm if the account settings are the reason why messages are not updating on your mac. Since every Mac computer has unique app settings, it's hard to pinpoint on a specific trigger. But since we've already tried rebooting and manually forcing the machine to sync messages, and both proved ineffective. An old-fashioned signing out and right back in could possibly do the trick. This technique doesn't involve the risk of losing important message backups either, so let's give it a go:
Go to iMessage > Messages on your Mac.
Click on Preferences from the drop-down menu.
Choose the iMessage tab from the window that pops up.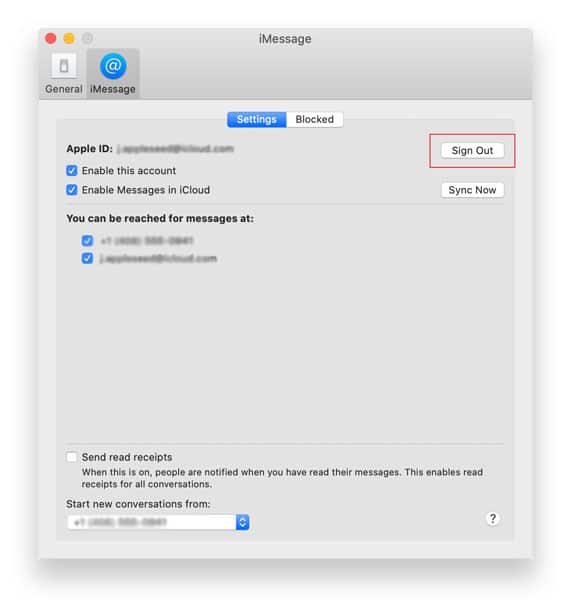 Click on the Sign Out option which should be available right next to your Apple ID.
Once done, enter your credentials to sign back in again.
After completing this process head back to the iMessage app and check if you're able to sync messages again. If this method worked out for you, thank the team of Setapp.com, as it was first listed on their website. You can check their article on "iMessage not working on Mac" to explore other issues related to iMessage.
4. Check iMessage Settings on iPhone and Mac
For the sync feature to work seamlessly, you need to ensure that any apple device you plan on using for iMessage, should be signed in with the same Apple ID as the others. It has been observed that installing updates changes the iMessage settings in some cases, so in case you're using a different email address on your Mac, that perhaps could be why iMessages are not updating on your mac. Here's how you check these settings on your iPhone and Mac:
For Mac:
Open up the iMessage app and go to Messages.
In the window that opens up, select the Accounts
Under the Accounts menu, you should be able to see a check-box saying "You can be reached for messages at:"
Make a note of this email address.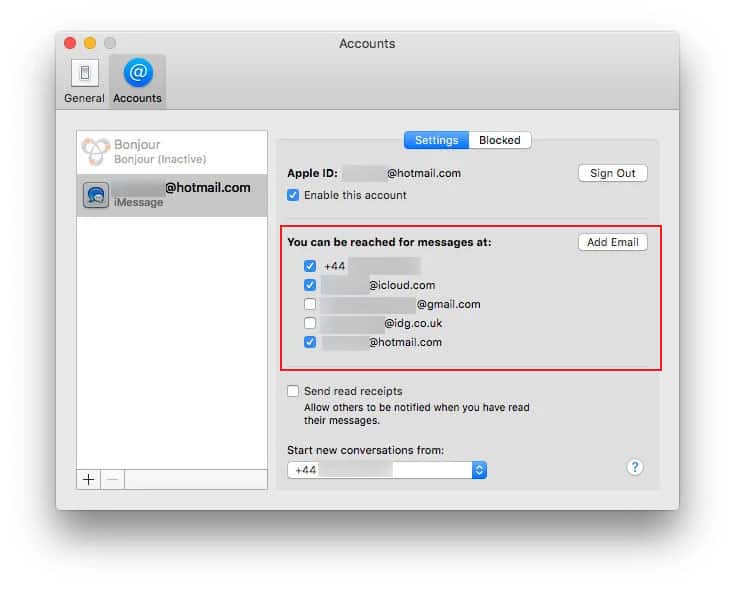 For iPhone:
Go to Settings > Messages.
On this screen, click on Send & Receive.
This will open up an iMessage setting window which shows your Apple ID, and further details about sending and receiving messages.
Here, ensure that the ID mentioned on the message saying "You can receive iMessages to and reply from" is the same as the one you saw on your Mac.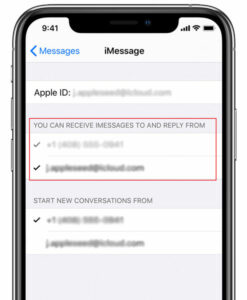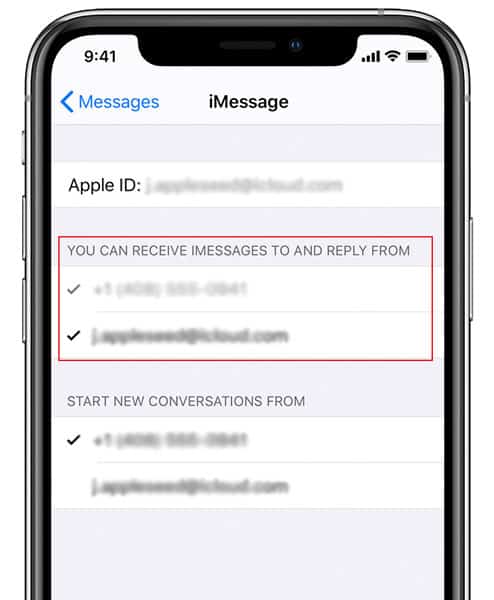 Unless the settings were matching before you made any changes, you should be able to get the sync back to work on your computer. If not, let's try one more approach.
5. Confirm your Phone number & email address with Apple ID
There is a slight off chance that your contact number and/or your email address is entered inaccurately on your account. In such cases, iPhone and Mac messages may not sync accordingly. To patch this up, go to the official Apple website, log in to your Apple account with your username and password. Here, under Account settings, you can confirm your phone number and email address. Once you've made the required changes, the issue should get resolved.
Conclusion
We strive to curate best of the best guides for you to use and get rid of these pesky bugs and glitches. This addition was another modest effort from our end. iMessage has become an important and integral part of the Apple ecosystem, and it's understandable that we run into such errors from time to time. But what's important is that we keep working together to build an effective and improved technology which caters to our needs in an enriching fashion. Do let us know which of these methods worked out well for you. Drop a message and share your feedback in the comment section down below, we'd be happy to discuss!