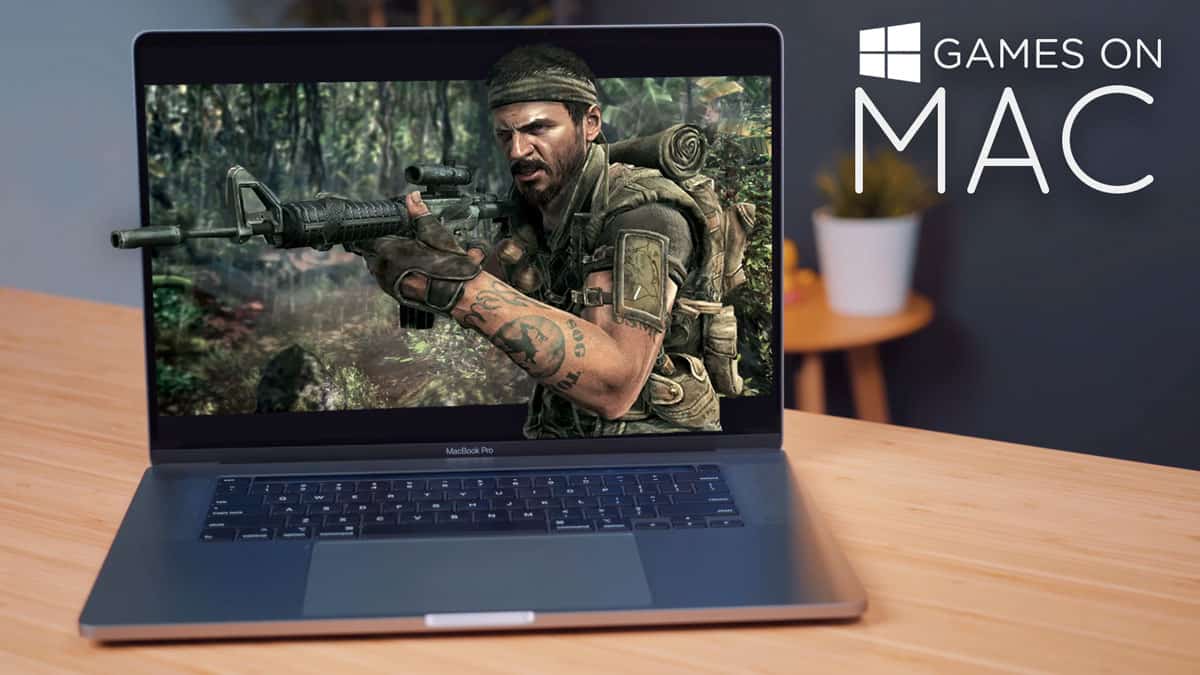 Windows based operating systems were dominating the computer market before and even for a long while after the Macs came in. Ever since the dawn of the gaming industry, all developers have focused their time and energy on creating Windows compatible games owing to their global domination. However, over the years, it has gradually lost market share and macOS usage witnessed almost triple growth from 2009 to 2017. In the old times, it wasn't easy to play Windows games on Mac computers, but thanks to its rising popularity in the current market space, all major digital video game distribution platforms have started offering Mac compatible versions in their product bundles.
To name a few, you can easily install Steam, Origin, Battle.net on your Mac. The industry still has a long way to go as not all the games that can be played on Windows are executable on Mac devices. So if you want to know how to play PC games on Mac, you've come to the right place. Because, in this article we will be showing you some of the most effective ways which can open those doors for you. So, let's get started.
5 Ways to Play Windows Games on Mac
Do you also love gaming as much as your Mac? That shouldn't justify you missing out on latest game releases right? It took awhile but eventually we managed to compile an easy to follow guide which will help you run windows games on your Mac computer. Let's take a look at the 5 ways in which you can play Windows games on Mac.
1. Google Stadia


Google Stadia is a relatively recent entrant in the competitive market as it was launched only a while back in November 2019. As you would've guessed by now, the biggest challenge for any Mac based device in running those graphic heavy games. And since this isn't the primary target market for apple, Google developed this ingenious cloud based gaming service, which does not require any additional hardware components, only a working internet connection and support for Google Chrome.
Google has built a large number of data centers across the globe to support streaming of games in HDR quality at 60 fps and 4K resolution, with future prospects of moving up to 120 fps and 8K resolution. You can also simply start playing the game without having to download any content onto your machine.
Although Google offers a free level access, much of the good stuff resides in Pro level subscription which comes at a hefty monthly fee. Also, the library of games contains a very small number of games (around 30), google announced their plans to release over 120 more in the year 2020. Overall, if you don't mind the subscription price, this could be considered a good option from the perspective of a gamer using a macOS device.
2. GeForce Now


After a 5 year long beta testing process, Nvidia finally launched their cloud gaming service GeForce Now in February 2020. The working is similar to Stadia but has one distinctive advantage. What you ask? Unlike Stadia, users can install their pre-owned games from other existing distribution platforms. Which means if you already own a game on Steam, you will be able to access it on GeForce Now as well. The servers are capable enough to stream games in 1080p resolution at 60fps (sometimes even 120fps). Although some of the users preferred Stadia over this when it came down to performance, but with a minimal $5 per month subscription fee, and a comparatively larger library, the GeForce Now is definitely worth considering.
Since Apple started collaborating with top developers, it is now possible to enjoy high end games on Mac just like the Windows systems. But to get a better gaming experience, you must have a Mac with high resolution display and some great processor support. If you have an old Mac then you can refer this article to choose the best Mac for gaming.
3. Boot Camp


All the previous options sound great, but we know that you're wondering how to run windows games on mac without using the cloud service. To do this, BootCamp is the software you are going to employ. It requires at least 64GB of free space on your hard drive and you have to make sure that your macOS is up to date so that there aren't any compatibility issues.
To put it simply, Boot Camp creates a partition on your hard drive and installs the Windows operating system on one, while the macOS stays active on another. With this system in place, you have the power to switch between both operating systems at will and can do so with a simple reboot. And the best part is, you don't have to worry about a limited library anymore, as any game that runs on Windows will be playable on Mac as well, not to mention the lag and latency free gaming experience. However, that being said, your own hardware might end up limiting the performance as some of the relatively older devices struggle in handling the high graphic demands of current games.
Boot Camp requires Boot Camp Assistant, which is included with your Mac. You can check the official Apple website for the guide on how to install Windows on Mac using Boot Camp.
Also read: How to Optimize Mac for Gaming
4. The Wine Project


Wine is a recursive acronym which stands for 'Wine is not an Emulator', and it is an open-source and free interface which allows applications and softwares developed for Windows to run on Unix-like operating systems. It is primarily developed for Linux and macOS, and as of 2022, there are capable packages available for both of them.
If you are technically sound enough, you can start using this interface right away. However, there are enough tutorials available online for people coming from non-technical backgrounds to follow. Finally, Wine doesn't support all the games which is understandable considering the differences in these operating systems, so before you give it a shot, we advise you to explore your gaming interests and the availability of instructions to run those games on Mac using Wine.
5. CrossOver


Similar to the Wine Project, CodeWeavers developed CrossOver based on Wine, and is also a Microsoft Windows compatibility layer which enables a user to run those Windows based apps on their Mac devices. The developers have added more configuration tools to Wine, making it more user-friendly and improved automation.
The CrossOver for Mac is divided into two editions namely Standard and Pro. The standard edition offers support and upgrades for 6 months whereas the Pro edition will cover those for a period of one year along with free access to some of the CrossOver games. Overall, keeping in mind the small list of compatible games, the community is highly progressive as they provide installation instructions and other support, plus you can also give the free trial a go if you want to take a feel of the software before actually investing any money.
Conclusion
At last, we hope this article helped you out in some way or another in your journey of gaming on a Mac device. Some of these will enable you to access those games without utilising any additional hardware on your end, but they can be a little less reliable when it comes to latency and high-end graphic performance. In those cases, a little technical know-how and enough hard drive space comes in handy if you use softwares like BootCamp or virtual machines. Nevertheless, you're now informed well enough to make the right decision depending on your Mac capabilities. Feel free to connect in the comment section below in case you have any other doubts or queries related to this topic.