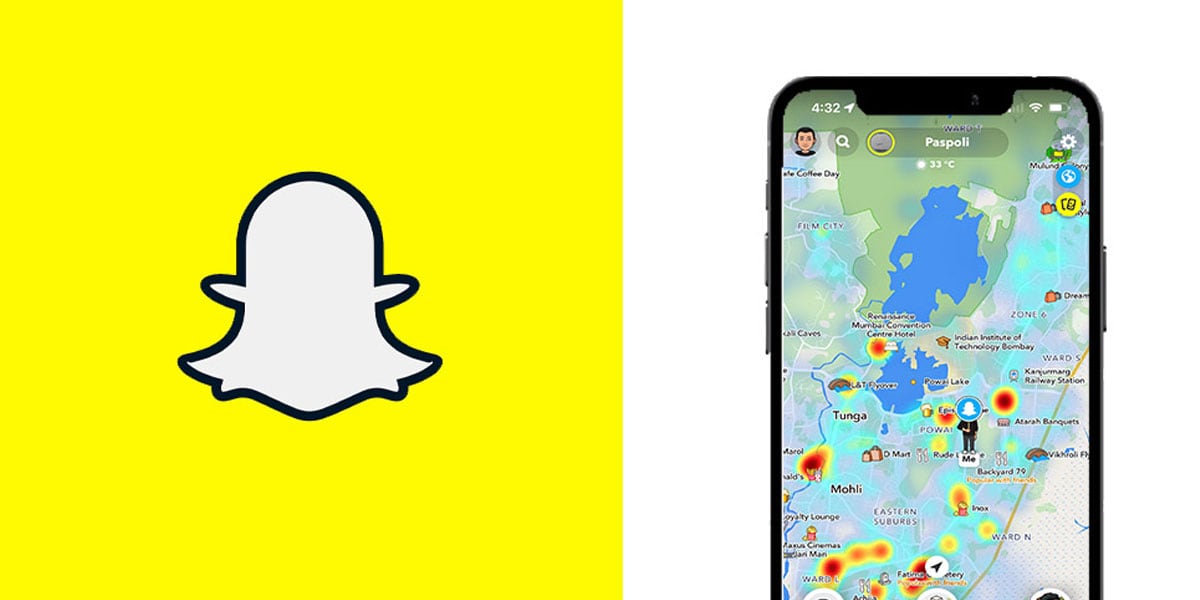 Snapchat might come off as a rather inconspicuous App when location tracking and privacy are concerned, but much like its competitors, this social media giant has been tracking you for years now. However, it sounds more ominous that it is- Snapchat tries to track locations to make the collective user experience more wholesome and effective. That still does not do away with many of our privacy-related anxieties or other concerns.
The good news is, you are at liberty to hide or fake your location on Snapchat, if you want to. Sure, it requires the installation of a few apps and going through a few steps, but at the end, you can fake your location while using Snapchat without a hitch. In this article, we will be discussing how to change snap location effectively via UltFone iOS Location Changer. But first, let's understand a little more about how Snapchat tracks you to begin with!
Do You Know about Snap Map on Snapchat?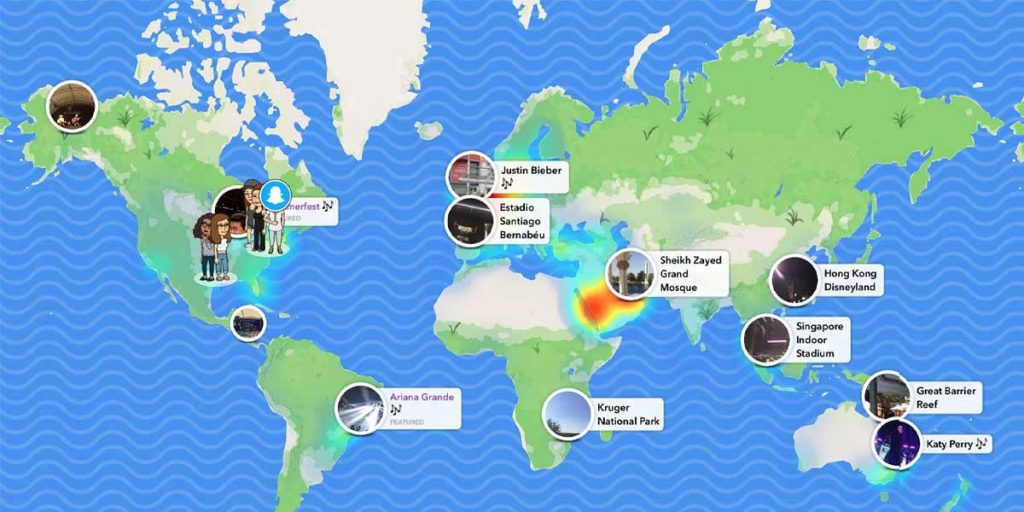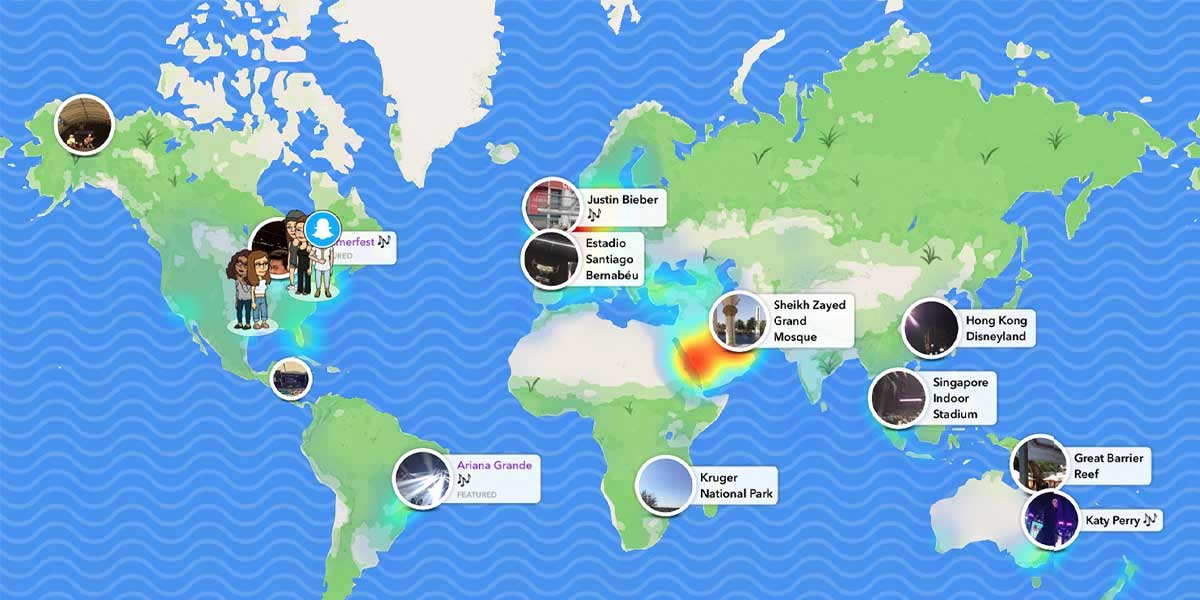 Introduced in June 2017, Snapchat Map has since been a cornerstone feature for the social media application. The idea behind Snapchat Map is that a user can see where their friends are in real time. On Meta and Twitter, for instance, you can tag your location in your posts, but you will not be able to share it.
Before Snapchat Map was launched, the easiest way to share where you were was via the iPhone's location-sharing feature for your contacts. The problem is, that requires all your friends and contacts to have Apple devices as well. With the introduction of Snap Map, you get cross-platform location sharing with your friends.
Snap Map uses the iPhone's GPS location and reports it to its servers. This data is used to update where you are in the world, and your friends can view that too. Snap Map is essentially an improvement of Snapchat's location feature.
While the purpose of Snap Map might be to help you out, you might still want to fake Snapchat locations while using the App. It's good that you have quite a few options at your disposal to help you out.
Can You Fake Your Location on Snapchat ?
The reason you change Snapchat locations can be numerous, depending on your intent and situation. Some might simply want new geofilters that are not originally available in your region, including copying the filters used by celebs across the world. If you are trying to venture a little on the nefarious side and want to fool your friends into believing that you are on a trip, when you really are at home or someplace not half as interesting, we don't judge you and this feature will be of much help to you too!
Alternatively, if you are someone with strict family and judgemental friends, we feel bad and would definitely recommend the use of a fake Snapchat location. The bottomline is, the reason you spoof Snapchat locations can be diverse, so make sure you know what your reason is.
Is There Any Way to Fake Your Location on Snapchat with Just A Few Clicks for iPhone?
So, is it possible to fake Snapchat locations directly from the app? No, not yet. However, using the Ghost Mode or selective sharing priorities, you can hide your location temporarily or show it to specific people only. If you want to change Snapchat locations to something entirely different, you will need Snapchat location spoofers, Location spoofer such as iMyPhone, TenorShare, Ultfone etc., can be used. However, we will be focusing on the UltFone iOS Location Changer since the app has been extremely reliable in our experience.
Features of UltFone iOS Location Changer
1. One-Click to change GPS location to anywhere.
2. Work with location-based apps, such as Pokemon Go, WhatsApp, Snapchat, Facebook, etc.
3. Control your movement direction with a joystick conveniently.
4. Add GPX files to start your desired routes.
5. Support the latest iOS 15.5 and iPhone 13 Mini/13/13 Pro/13 Pro Max.
How to Spoof Your Location in Snapchat via UltFone iOS Location Changer
The best part about UltFone is that this UltFone iOS Location Changer can be used for other location-based applications like Meta and Pokemon Go as well.
Here's how to change Snapchat location using UltFone iOS Location Changer:
Step 1: Install the software on your system, and let the setup finish. Launch UltFone and connect your iPhone with the system. From the app interface, make your way to the Change Location tab, and hit the ENTER button.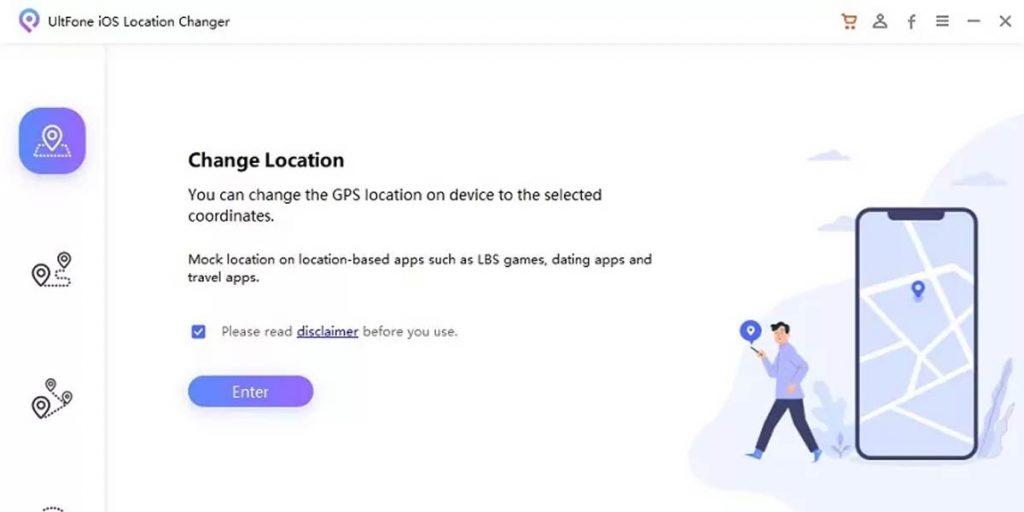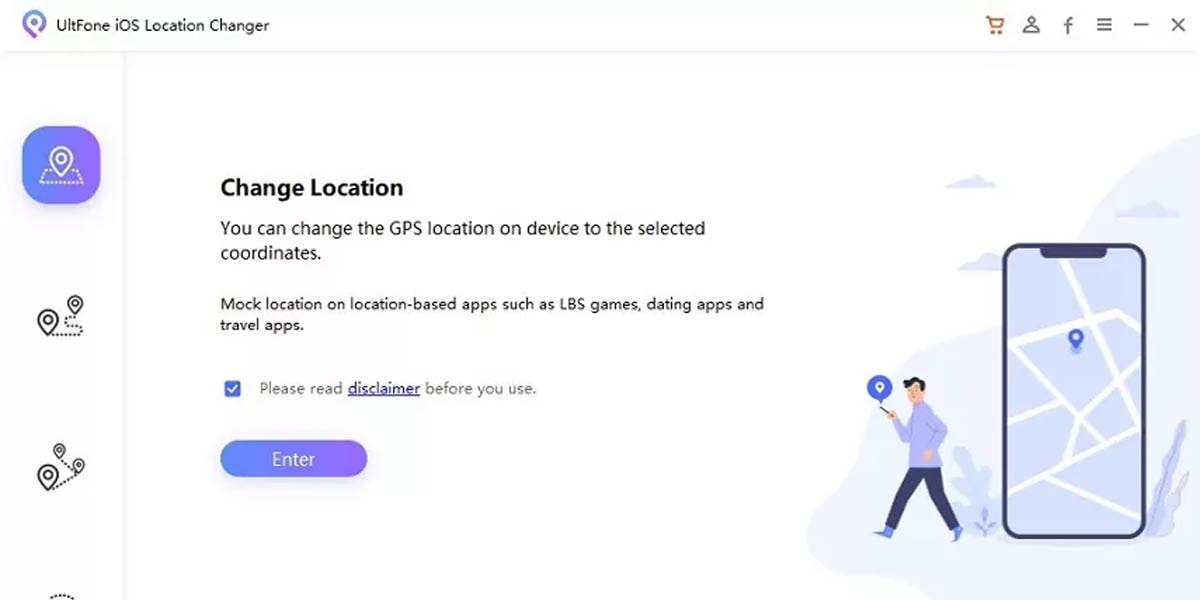 Step 2: You will be redirected to a map screen where you can search any location or address you want. Once the Search bar comes up, tap on the location, and click on the Start to Modify button.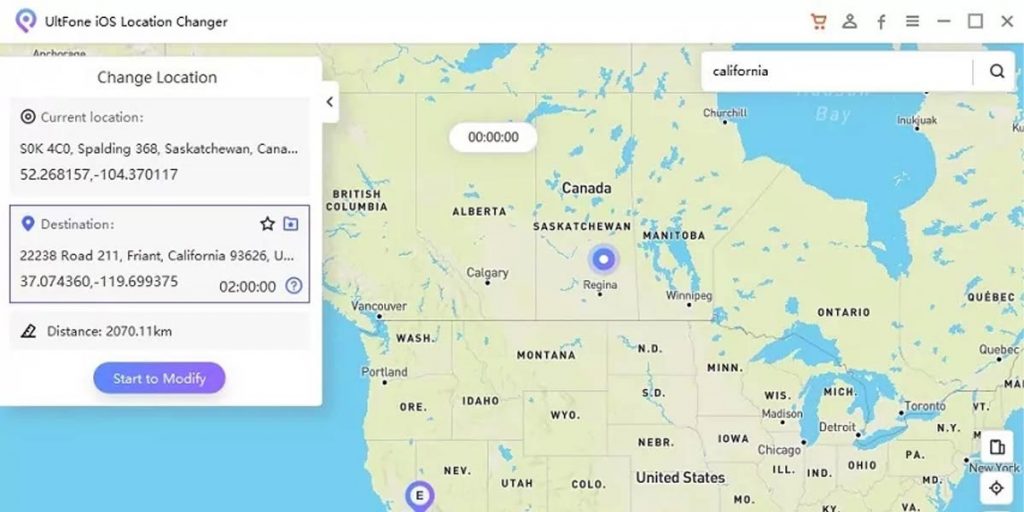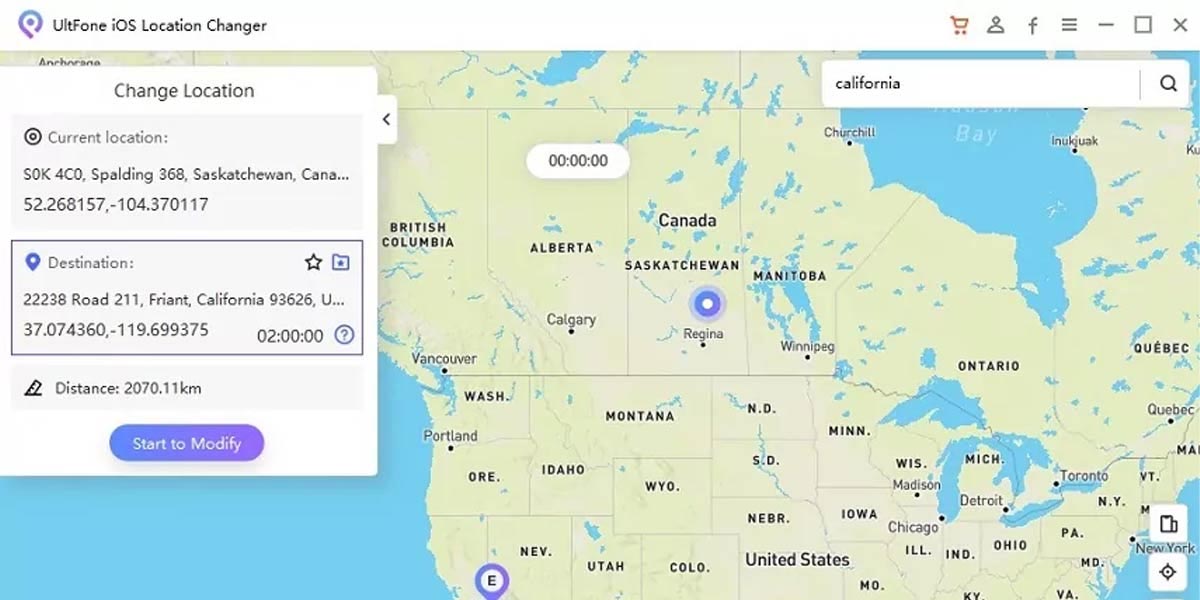 Step 3: Open the Snapchat App to confirm the location change.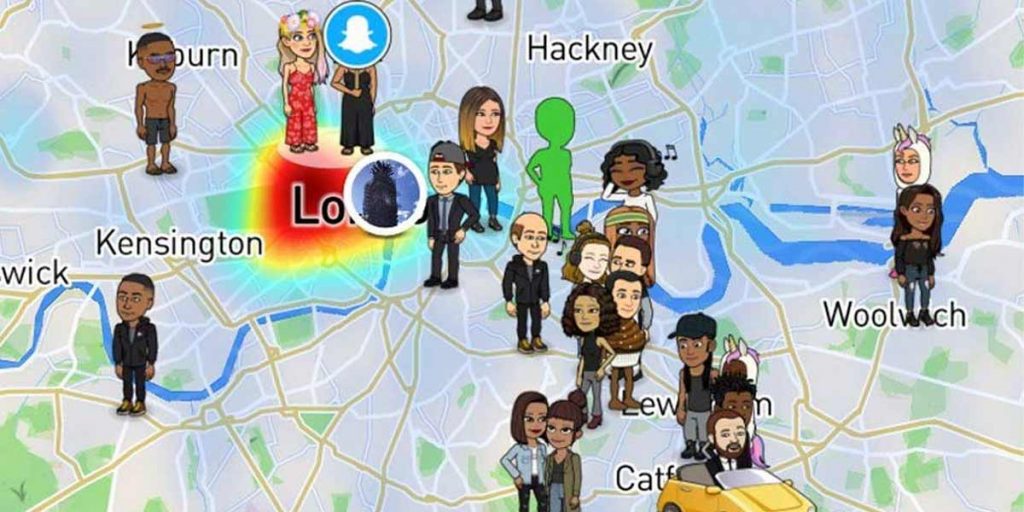 Conclusion
In this article, we learned how to change your location on Snapchat for iPhone in a few clicks. Comparing other software in the market, UltFone iOS Location Changer seems to be way simpler than manually getting into location spoofing's technicality. So, if you ask you, our vote is for UltFone iOS Location Changer. We have tried and tested the software across the board and it has passed with flying colors time and again!