If we talk about the big launches that are yet to happen in 2017, Google's iteration of the next-gen Pixel devices, can be taken as the next big thing the android community would be eagerly waiting about. And as we approach its launch date, revelations about the devices continue to pop up. It seems like Android Authority has managed to grab some exclusive specification details about the upcoming handsets from an exclusive source, which have also been verified by an internal document.
Talking about Pixel 2 XL, the device would feature 'dual Pixel cameras' (one at the rear, one at the front), that would have add-ons like Google Imaging Chip and Optical Image Stabilization in its sensors, to give it the best possible camera results. The screen would be a curved QHD display with Wide Color Gamut, and the screen-to-body ratio would be between 80-85 percent. The phone would be powered by the powerful Snapdragon 835 chipset and would come with either 64GB or 128GB of onboard storage. While there is no confirmation on the amount of RAM the device would pack, it is said that Pixel 2 XL would feature the dual-stereo speakers without any port for the 3.5mm headphone jack. Google's big offering would also feature other significant traits of a flagship, like IP67 dust and water resistance, Gorilla Glass 5, second-gen fingerprint scanner, as well as an E-SIM card slot. The card slot would allow it to connect to different carriers without actually replacing the SIM card. And all of this would be backed by a 3,520 mAh battery.
And Here is the Pixel 2 XL in Black and White, Starting at $849. #pixel2 https://t.co/NAyk9cmvmk pic.twitter.com/30MiYgKQTr

— Droid Life (@droid_life) September 19, 2017
Here is the Pixel 2 in "Kinda Blue," White, and Black – Starting at $649. #Pixel2 https://t.co/yIaNJUAz7f pic.twitter.com/Aou8HtbcLD

— Droid Life (@droid_life) September 19, 2017
The smaller Pixel variant, Pixel 2, would have similar specifications apart from some minimal differences in the form of display (FHD instead of QHD, minus the Wide Color Gamut) and battery (2,700 mAh). The storage capacity for both the devices might also be expanded with the help of unlimited Google Cloud storage (until 2023), which is pretty big.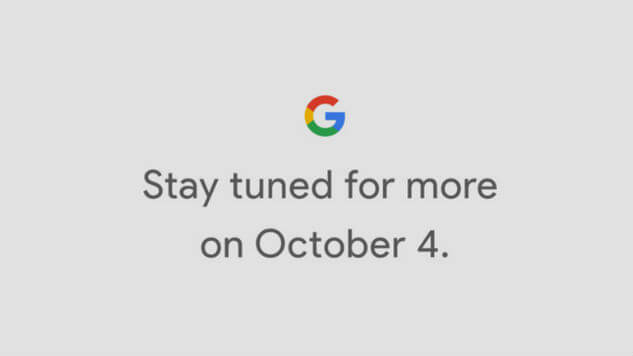 6 more days, and we would have all the reasons to buy/not buy Google Pixel 2 XL/Pixel 2. Till then, do these specs excite you?