It seems Google has added a new feature for the developers. Now developers can choose whether their app is compatible with the rooted and non-certified users. Earlier, this week rooted users were unable to download the Netflix through the Google paly-store. It just showed as incompatible apps for the device.
Earlier it was thought that due to changes in DRM, Google was preventing the rooted users. After Google's I/O 2017, Google confirms to allowing the apps developers to choose from the new options.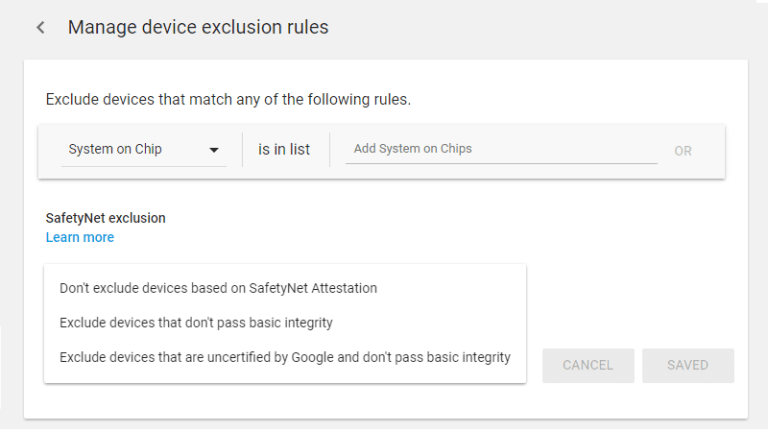 New Option For Developers:
There is a newer option in the developer's console 'Safety Net Exclusion' in the Device Catalog Section. This option can prevent the 'devices that fail integrity tests and the devices that are not certified by Google from downloading the selected apps. In other words, this refers to the devices which are rooted and the devices which are running on custom ROMs.
So, Netflix's developers spotted out these features and implemented it in their latest update. We may expect more apps following the similar obligations as Netflix in near feature.

Any Trouble with rooted devices?
It is good to hear, there in no way makes the app obsolete for the rooted devices. Thesechanges only prevent the downloading of certain apps from the play store. So the rooter'scan still use the app by the side loading the APK's on ticking the 'Allow the apps from Unknown sources' in the device security settings.
Though these changes are made to enhance the safety standards and to cope up the overall device security. These may remain as hurdles for some the Chinese or local OEM manufacturers whose did not use Google certifications. It also badly annoys the rooted users, as they have to us others source for such apps. It is good that the final decision to still left to the developers.
Get notification about our latest updates, leaks, hacks & exciting offers in realtime!