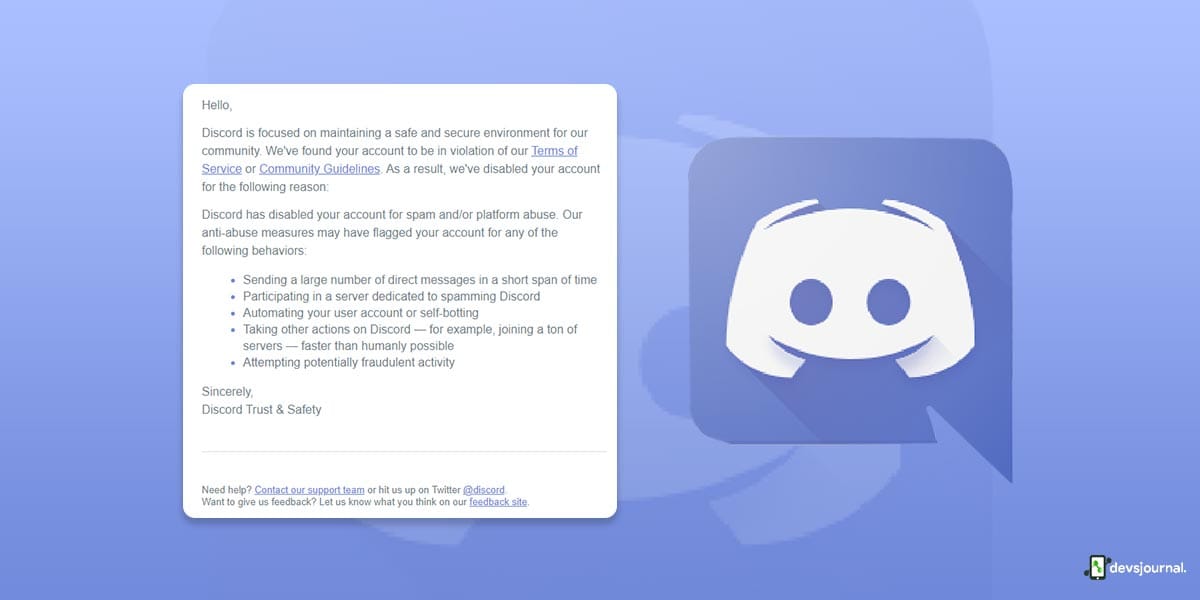 Discord has been a revolutionary platform, taking the gaming and streaming world by storm. Whether streaming OTT platforms such as streaming Disneyplus on discord for your followers or showing off your gaming skills, we always bake our way back to Discord. So, when you see your Discord account disabled one fine day without warning, it can prove to be quite bothersome. But worry not, for there are ways to get your account back as if nothing ever happened. In this article, we will talk about ways to get your Discord disabled account back in no time. Follow the instructions well, and you should be good to go.
Reasons Why Discord Disabled Your Account
There can be a number of reasons behind your Discord account being disabled by the support team. Make sure you try to look for any possible reason mentioned behind the disabled account. Numerous users have voiced concerns regarding their Discord disabled account, especially at the lack of apparent reason. We have tried to narrow down the reasons why Discord tends to disable accounts:
Reason 1: Violation of the Discord Terms and Conditions
Reason 2: Going below the stipulated age of 18
Reason 3: Engaging in spam-related activities
Reason 4: Being reported by a moderator for abusive content
Reason 5: Account remaining inactive for more than 2 years
Reason 6: Violation of community guidelines
Reason 7: Investigation of account for possible fraud
Fixes to Discord Disabled Account
Contact Discord Support Team
Once you can pinpoint the potential reason behind the disabled account, please get in touch with the Discord support team to request the reactivation of your account. Contact the team via the help center or through the email: [email protected]. 
Usually, this solves the issue, but not if you might have to submit an appeal.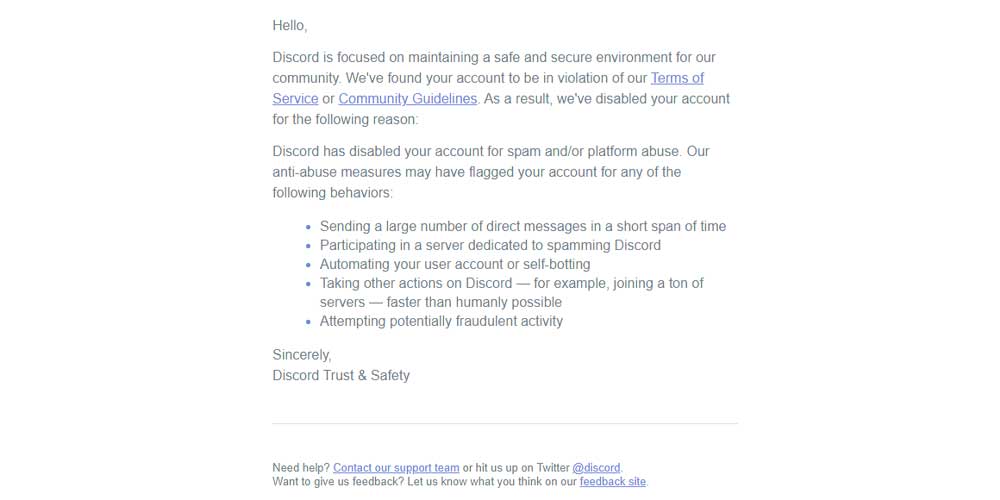 Contact Discord Team on Social Media Platforms
With companies as vast as Discord, consumer appeals often slip through the cracks and piles of other similar complaints. So, you might want to get in touch with them through other platforms. Wait for at least a week before trying it out this way.
Discord has Instagram, Facebook, Twitter, and Reddit pages. You can send a direct message on Reddit, Twitter, and Instagram. On Facebook, however, you will need to send a message through the Messenger app. Note that it is necessary to keep the message intact, regardless of whichever platform you are sending it from.
Considering messaging from numerous platforms? You might want to wait a few days before going to another social media platform. Ask one another only if you do not get any response on one. In the message, include your Discord email, account username, and when you realized your account has been disabled.
For those with support ticket IDs, share them as well. It does not make sense to send a message once you have already received a response from the support team. A different employee cannot make a difference. The employees will ensure your message has gone through and not simply sit on the pile of complaints. Beyond that, it is best not to expect too much from them.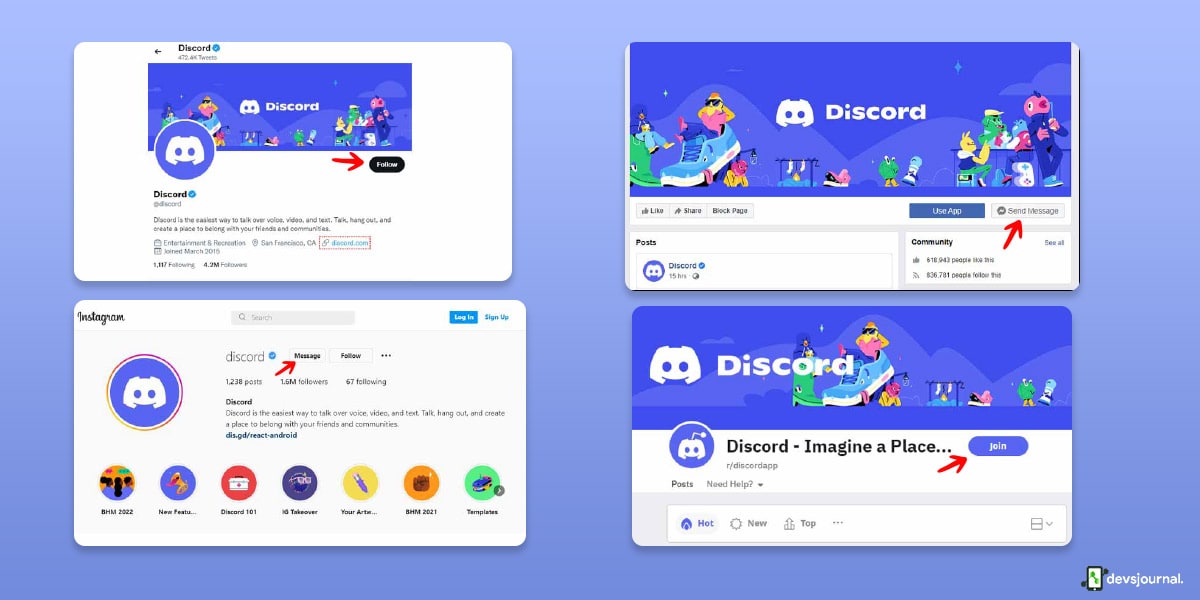 Raise A Discord Account Disabled Appeal
You should receive an email from the Discord team with the reason behind the disabled account. If you believe the reason does not sit well with you, and there is a potential justification you can offer, here's what you can do:
Go to https://dis.gd/contact.
Choose the Trust & Safety option under "What can we help you with?"
Type in your email address.
Choose the "Appeals, age update, other questions" under "How can we help?"
Then go to the "Appeal an action taken on my account or bot" option.
Choose the "An action was taken on my account" option.
Confirm all checkboxes stating "You are not too young" and "You have read the Terms of Service & community guidelines."
Type in the subject and description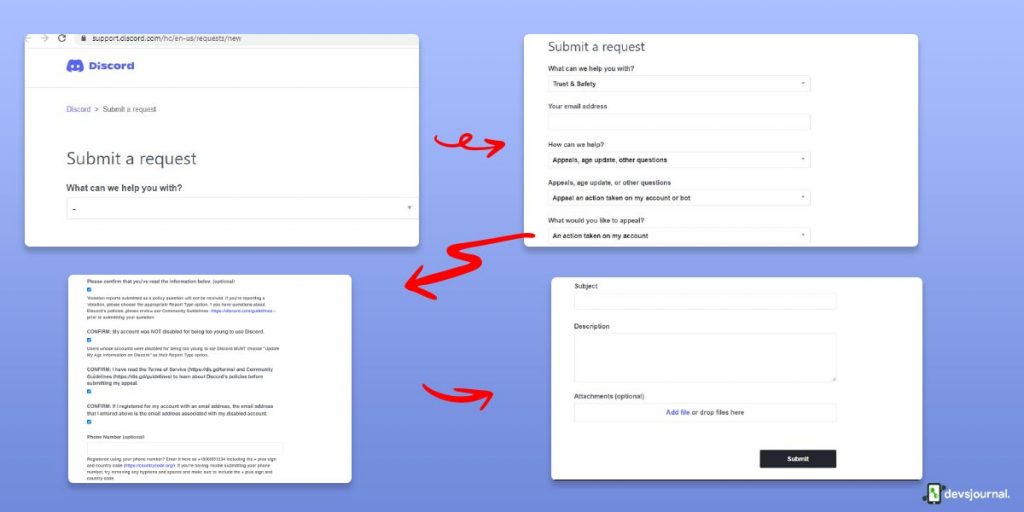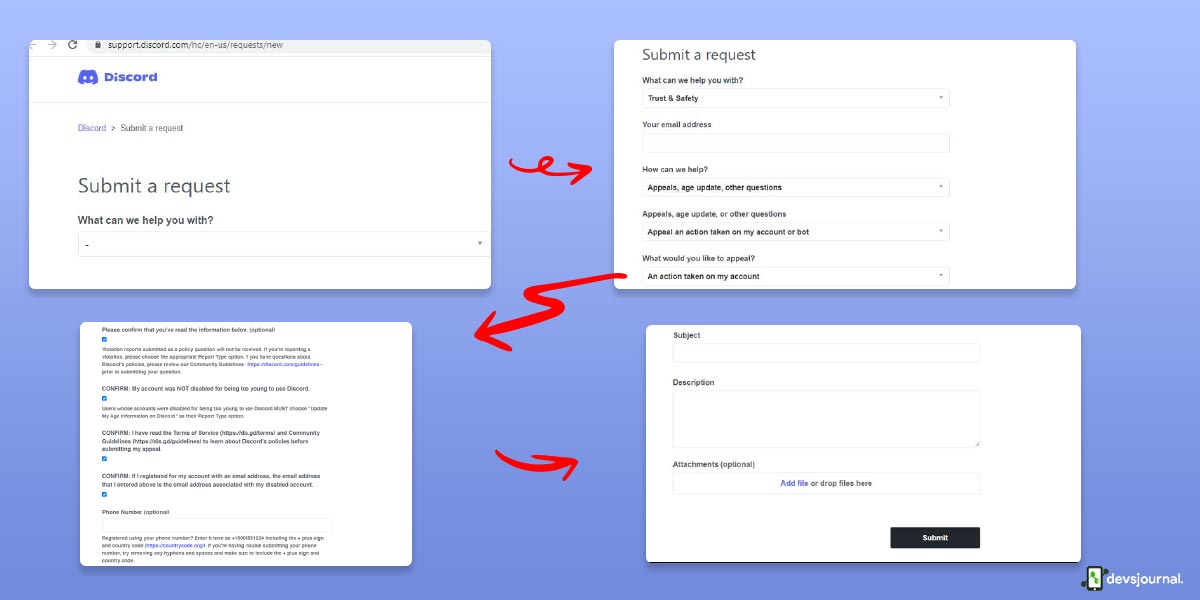 Wait for the Response from Discord
There is no way of knowing how long it might take for your Discord disabled account to be reactivated. It may take anywhere between 24 hours to a few weeks, depending on the reason behind the action taken on your Discord account. You need to be patient and keep an eye out for responses in your email inbox.
Conclusion
There are numerous reasons behind a Discord disabled account. Violation of the Discord terms is the major cause behind this problem. In a few cases, the Discord account can get disabled for no reason. Do not panic; stay calm and appeal to the Discord authority to fix your disabled account. After a short inspection, the Discord authority will restore your disabled account. If you disabled your own account, the option to restore it lasts fourteen days.
FAQs