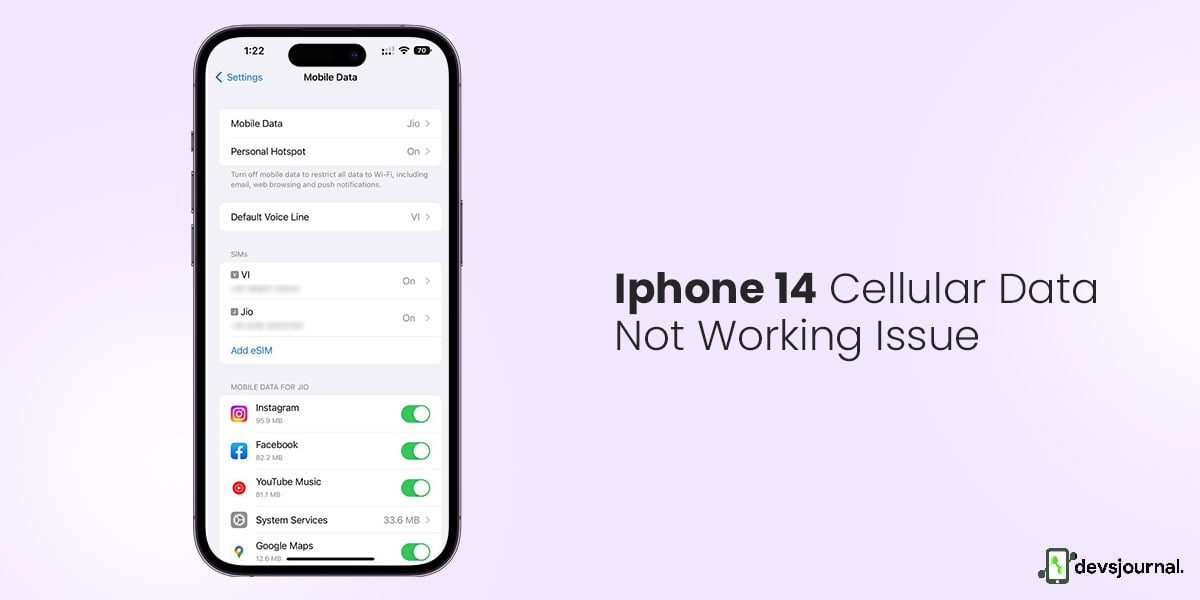 One of the best smartphones available at the moment is the iPhone 14 series, which is no secret. It boasts a cutting-edge design constructed of high-quality materials and is equipped with strong hardware. The smartphone has an immersive display, a strong battery, and superb camera performance.
No matter how good the smartphone is, it might occasionally run into some issues, mostly related to software. iPhone 14 has reported issues of cellular data not working. If you face a similar issue, this article will address the iPhone internet issues related to cellular data.
Fixes to iPhone 14 Cellular Data Not Working
1. Restart Or Reboot iPhone 14
If your iPhone 14 Pro Cellular data is still not working, a minor software crash may be interfering with some of its basic functions. Turning your iPhone off and back on usually solves this problem, which has been proven effective for other iPhone 13 as well that face many issues like call dropping, cellular data error, touch screen glitch, etc.
Sometimes plain and straightforward is all you need to fix an iPhone 14 Pro's mobile data issues. The process can be completed by visiting Settings > General > Shut Down.
After restarting your iPhone, check whether your cellular data is working again. To check your findings precisely, ensure you're just using mobile data services and that your mobile Wi-Fi is turned off.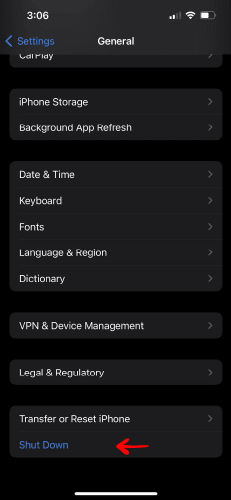 2. Toggle Airplane Mode
Airplane mode temporarily turns off your cellular data and all networks until you turn it back on. This can be a simple fix in many cases where you might have some problem with the network.
Also, check whether you have airplane mode turned on. Airplane mode completely blocks the network until you quit it. You'll notice a small airplane icon in the upper right corner if you're in airplane mode. If it is turned on and you are unable to make calls, turn it off and try again. You can disable the Airplane mode from the Control Centre.
Check If Cellular Data reached its monthly limit Most providers offer mobile data services as well as data-limited plans. And, let's be honest, if we hadn't kept track of our data usage, many of us would have taken roaming for granted.
As a result, if your iPhone 14 Pro's cellular data isn't working, this could be one of the reasons. If you have an unlimited data plan, you don't have to worry about this.
Unfortunately, determining whether you have exceeded your iPhone's data restrictions is tricky. You may view your Mobile Data Usage by navigating to Settings > Cellular and scrolling down, but if you've never reset this statistic, it may be misleading.
You can also keep track of your data from your carrier's app. You can register without your number on the respective app of the carrier, where you will get a clear picture of the data remaining in your plan.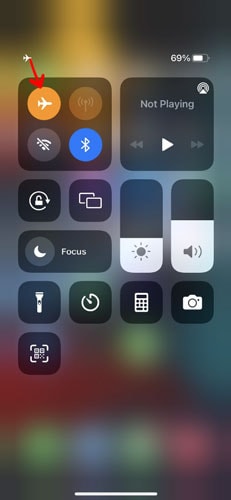 3. Update To The Latest Carrier Settings
Even carriers have their settings to ensure that cellular data works. Installing this update will allow your iPhone to sync with new technology, such as 5G, if your carrier's network has just changed.
Additionally, it will aid in resolving any problems that may be preventing your iPhone 14 Pro Cellular Data from functioning. To change your carrier options, click Settings > General > About. You will be prompted to install any available updates.
Go to Settings > General > About and check the box next to "Carrier" to see what version of the carrier settings your phone is running.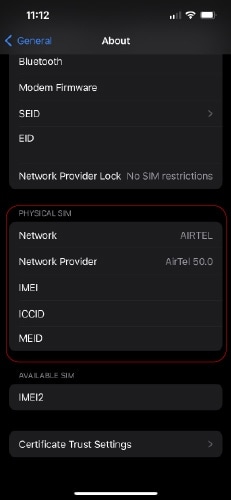 6. Re-install Sim In iPhone 14
It's worth trying to remove and replace your SIM card in your phone, just like restarting your iPhone. Removing the SIM will reset the network settings, which should resolve any issues with the carrier settings and allow you to make calls again.
7. Set-up Date & Time Correctly
Check that the date and time on your iPhone are set correctly for your time zone. Navigate to Settings > General > Date & Time to do so. If the date and time are incorrect, either change them or enable the option to set the date and time automatically.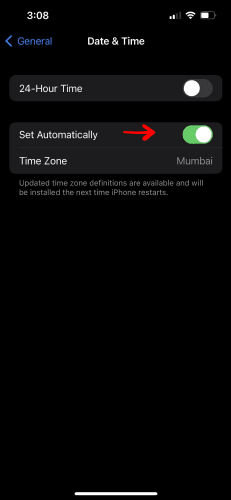 8. Check if Your Data Got Coverage
This is a pretty simple test to perform. The first thing you should do is see if you are within the coverage region. Calls or cellular data will not go through if you do not have network reception. Check the bare signal strength in the top right corner to see if the network is covered.
If your signal bar is strong, but you still can't connect to cellular data or fast speeds, try the following remedies if there is no signal. It should be noted that facilities such as lifts and tunnels, which are located underground, will interfere with network reception. If you find yourself in such a situation, move to a more open or less secluded location.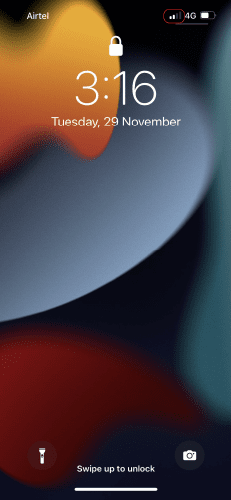 9. Reset Network Settings
It is possible that in order to fix problems with the software that controls your iPhone's cellular connection, your network settings need to be reset. The troubleshooting method is quick and simple, to put it simply. You can reset your network settings by following these steps.
Select the Settings option.
Select General from the Settings menu.
The General menu contains the option to reset iPhone settings.
Select Reset Network Settings after selecting Reset from the menu.
You should save or write down your Wi-Fi passwords before continuing because changing your network settings could result in losing any previously saved Wi-Fi connections.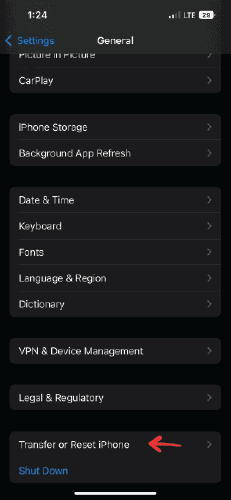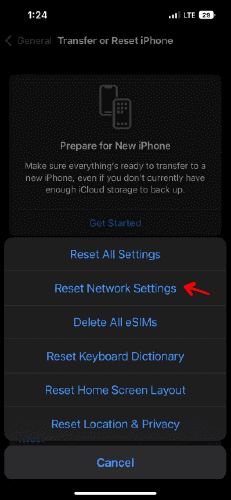 10. Update iOS
As previously stated, an iOS upgrade could be the source of the iPhone 13 not making calls issue. If none of the preceding alternatives works, check for iOS updates as a last resort.
You can check your phone for iOS upgrades and update it if necessary. What you must do is the following:
Go to Settings > General to update the software.
By selecting it, you can install a software update. Apple allows you to continue receiving critical security upgrades while using iOS 15. You can also upgrade to iOS 16.
Make certain you select Install Now. If the option to Download and Install is available, choose Download to download the update and Install to install it.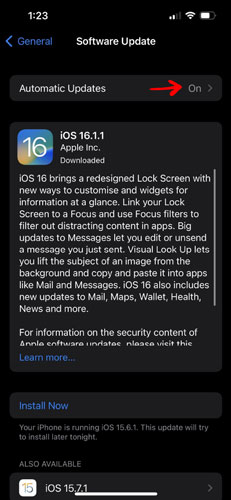 11. Contact The Carrier Provider
If none of the solutions work, contact the carrier's support as a final resort. The chances of the problem being phone-related are small. Most likely, the issue is caused by the network carrier. Visit the carrier's facility or contact customer support to find out what steps should be taken next.
12. Contact the Apple Support Team
If none of the solutions listed above work for you, you will need to take your phone to an authorized Apple Store to get it repaired. If none of the solutions worked, it could be due to a hardware breakdown. While it is extremely rare in this case that it is because of some hardware failure, it can still be a potential cause.
If nothing works or you are not comfortable troubleshooting on your own, I would recommend visiting the official Apple Store and having it repaired there.
Conclusion
If you primarily rely on cellular data for your internet connection, iPhone 14 internet issues can be quite problematic. In such cases, the problem can usually be solved with a simple restart if there is no problem with your carrier. The problem can be with the carrier from network loss or simply because your data is over from your plan.
Make sure to check all the settings are in place, and there is no problem from the carrier. Chances are very low that it is a hardware issue or is caused by software failure. I hope this article has helped you solve the iPhone network failure issue.