We finally have a jailbreak tool for iOS 11 and it includes Cydia support. There were earlier promises by some developers to release a toolkit on Christmas day (without Cydia). However, developer Abraham Masri has beaten them to it and released a tool for iOS11.0 ~ 11.1.2. The tool is named panga. The developer stresses that the tool is strictly for study for those who are aware of jailbreak and what it entails. It supports iPhone X and iPhone 7 series for now.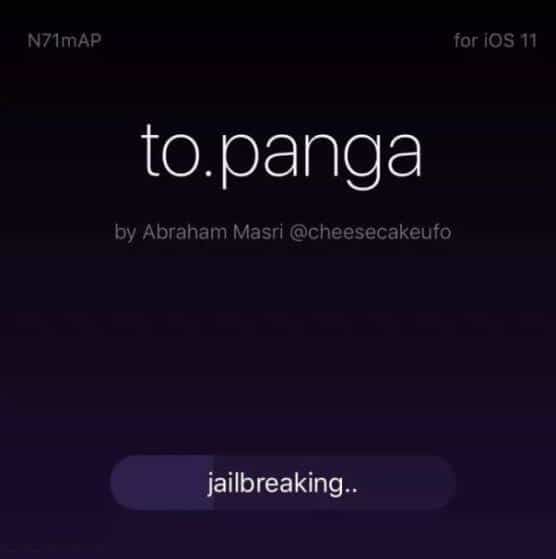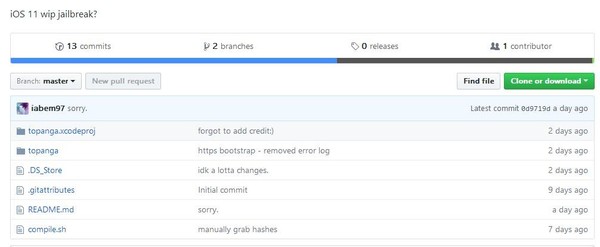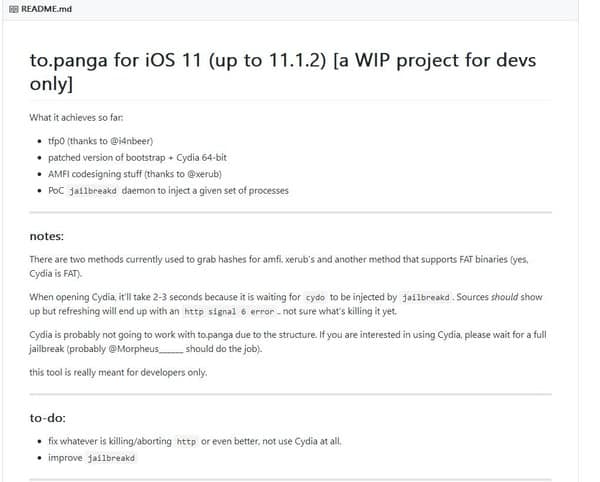 As things stand, people are less into jailbreak than they were before. As iOS evolves, the craze for jailbreak has waned significantly. However, the new tool will appeal to enthusiasts. Moreover, the tool even though working on paper has many caveats to it. For one, it hasn't been reportedly working for everyone. Hence it is recommended for casual users to stay away.
Another big negative is that no Cydia plug-ing can be installed, even though it supports Cydia. This is because Cydia's developer has to adopt iOS 11 for his tool and that will surely take time. For now , consider this a semi-jailbreak tool strictly for developers only.