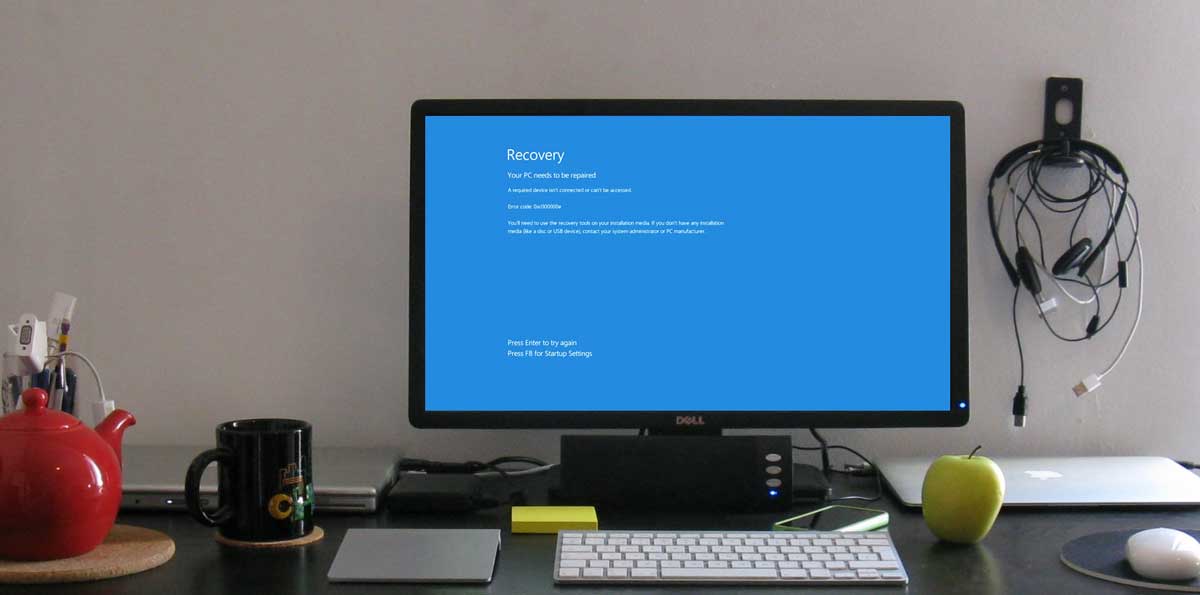 While you can find a wide range of features and options in Windows 10 making it a great pick for a lot of users, even it is not perfect. Sometimes, you might face errors on your Windows 10 computer that can be caused due to a possible number of reasons. Thankfully, most of these errors have an error code that can be used to learn more about the error as well as possibly fix it.
As you would expect, Windows 10 has a wide range of such error codes. And today we are here to talk about the error code 0xc000000e. You can also learn how to fix the error 0xc000000e as we have mentioned various solutions here that you can find by going through this article until the end.
What is Error Code 0xc000000e?
| | |
| --- | --- |
| Problem Event Name | 0xc000000e |
| Error Message | Your PC needs to be repaired |
| Error Cause | Corrupt boot files and Hardware issues |
| Common Solution | Rebuild BCR registry hive |

Sometimes, the BIOS of your system is configured in such a way that any external device attached may get a higher priority than the hard disk. With such configuration, your system might boot into error 0xc000000e.
Error code 0xc000000e occurs with a message as "Your PC needs to be repaired" which indicates hardware failure or corrupted drive configuration.
Other messages accompanied with this error are:
Required device is inaccessible
A required device isn't connected or cannot be accessed
The boot selection failed because a required device is inaccessible.
The selected entry could not be loaded
What causes the Windows 10 Boot Error Code 0xc000000e?
Before taking a look at Windows 10 boot error code 0xc000000e fixes, you should know the possible causes of this error. Unfortunately, the error code 0xc000000e is not caused by simple issues or errors on your computer. Instead, there are a possible number of things that might cause this error on your computer. Generally, it is caused in a Windows 10 computer due to the following reasons:
Corrupt Boot Files: Windows 10 uses a number of files that get used during the bootup process. And if any of these files are corrupted, it can result in the error code 0xc000000e.
BCD Missing or Misconfigured: The BCD or Boot Configuration Data is highly important for the bootup process of your computer. And if this data is not correct, you will naturally end up facing the error code 0xc000000e in Windows 10.
Hardware Issue: Even though it is quite rare, you might even end up facing this error due to hardware issues like a motherboard or storage fault that can cause issues with Windows 10 bootup.
Also Read: Best Motherboard For i9 9900k
How to Fix Error Code 0xc000000e in Windows 10?
1. Check Hardware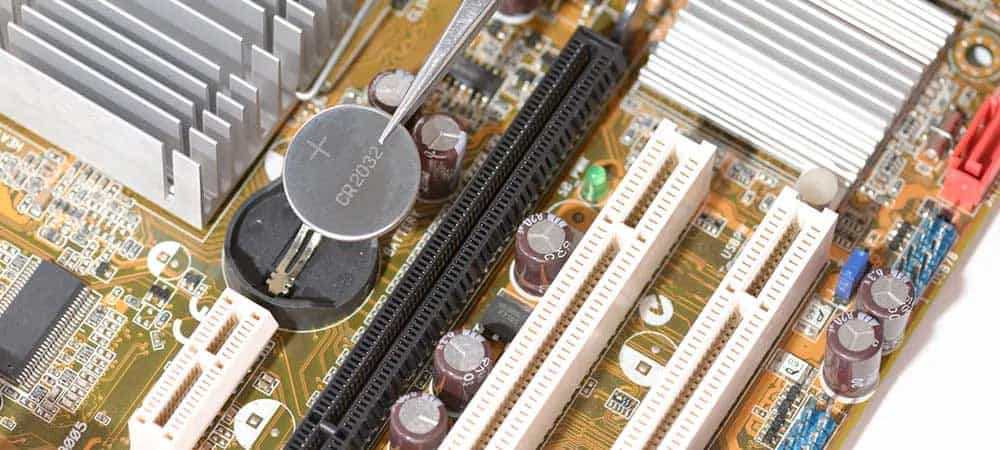 Before taking a look at software fixes for this bootup error code found in Windows, it is highly recommended to look out for any hardware issues on your computer that might be causing this error. The simplest way to do this is to simply reboot your computer multiple times and check whether that fixes the error code 0xc000000e.
Other than that, you should also try reinserting the RAM sticks of your computer, reconnecting all storage drives, and any other hardware that you can access quite easily. Another thing that can possibly fix hardware issues is by replacing the BIOS battery of your computer. It is quite important to do so as a corrupted BIOS can also cause issues with the bootup process of your computer.
2. Rebuild BCR Registry Hive
Coming to the possible software fixes for this Windows 10 bootup error, one of the most effective options out there is to rebuild the BCR registry hive. It simply rebuilds and resets all of the data that gets used for turning on your computer. This can be handy if any of these files was corrupted and was causing the issue. You can simply follow the given steps to rebuild BCR registry hive in Windows 10:
Step 1. Insert a Windows bootable drive in your computer and boot using it.
Step 2. Now, proceed ahead and click on the Repair your Computer option, go to Troubleshoot, open Advanced Options, and select the Command Prompt option.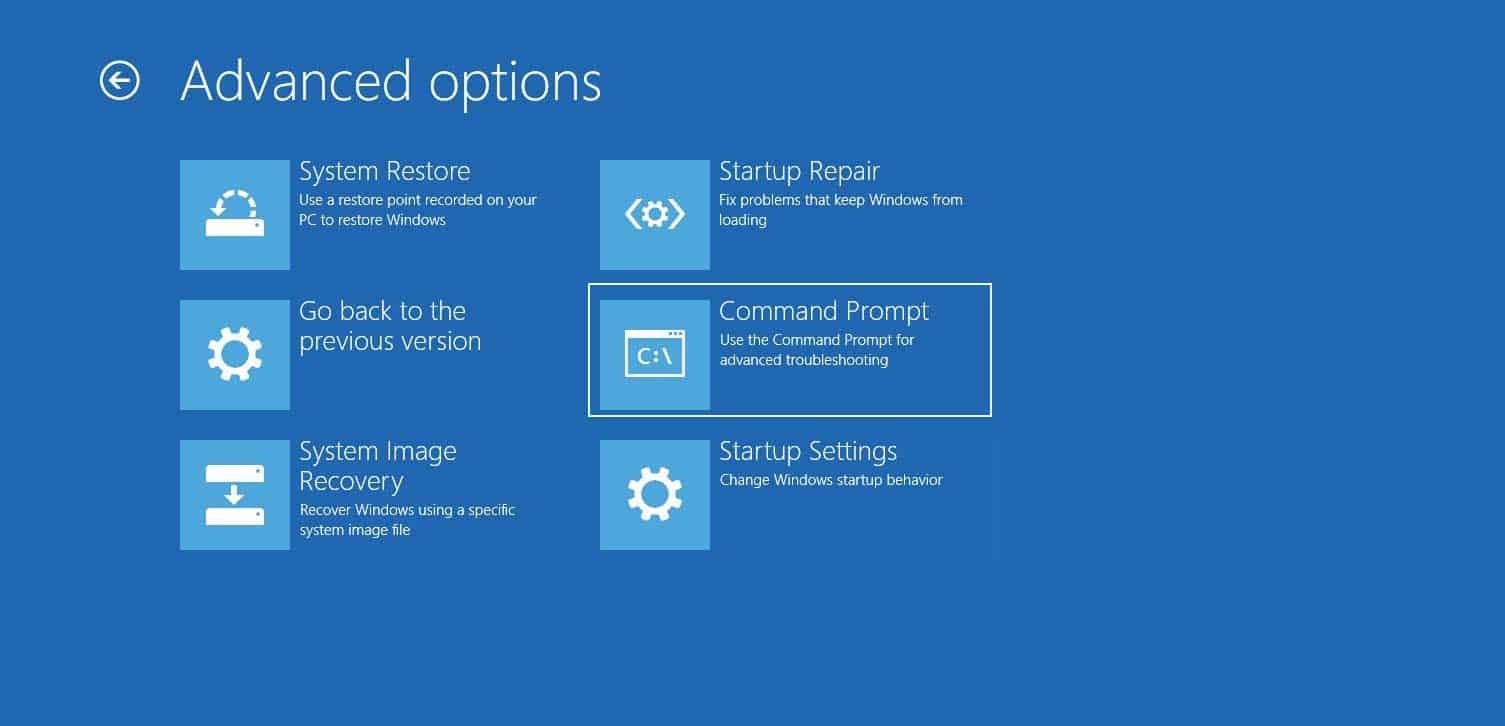 Step 3. Once you are in the command prompt window, simply execute the following commands one by one:
bootrec /scanos
bootrec /fixmbr
bootrec /fixboot
bootrec /rebuildbcd
Step 4. After using these commands on your computer, the BCR registry hive will be rebuilt and you can simply reboot your computer to apply all of these changes for fixing any bootup issues with your computer.
3. Windows 10 Startup Repair
Other than rebuilding the registry hive of your computer, a Windows 10 bootable drive also allows you to use startup repair. Just per its name, it can fix any corrupted files that might be stored in your Windows 10. You can run Windows 10 startup repair by following the given steps one by one:
Step 1. Just like the steps shown in the previous fix, open up the Command Prompt window on your computer using a Windows bootable drive.
Step 2. Then, simply type StartRep.exe and press enter on your keyboard to initialize the Windows startup repair process. It will automatically find and fix any corrupted Windows files on your computer.
Step 3. Finally, you can reboot your computer to start using without facing any bootup error code message.
4. Check BIOS Settings
You can find a wide range of settings related to your computer in the BIOS settings. But most importantly, the BIOS settings consist of things like boot devices, bootup preferences, fast boot options, and various other things. Hence, make sure to check these settings are correct so that you do not face the error code 0xc000000e on your computer.
5. System Restore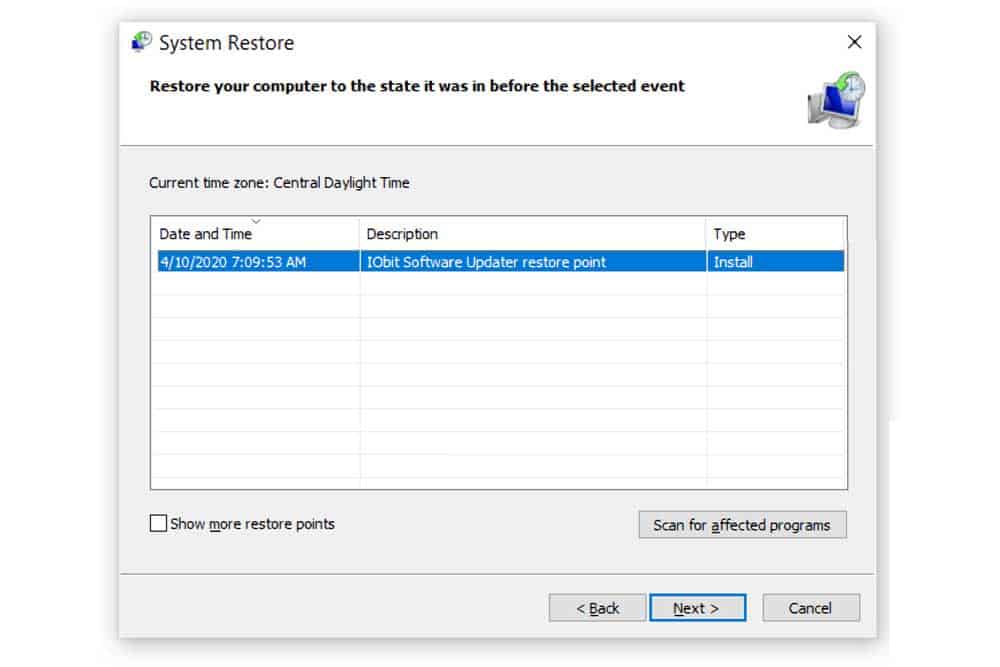 If you have created a Windows System Restore point in the past, you can simply go to that point using System Restore in Windows 10. It will revert everything back to that point and fix any possible issues related to bootup found with Windows 10 computers.
Conclusion
After going through this article, you must have found a lot of fixes and solutions regarding the error code 0xc000000e. In fact, we have also mentioned most of the details regarding this error code so that you can learn more about it in general. Hence, you should be able to successfully fix this error and get rid of it from your computer. Even though these fixes should work for you, just in case that it does not and you have any questions, you can simply leave all of your doubts and thoughts in the comments section down below: