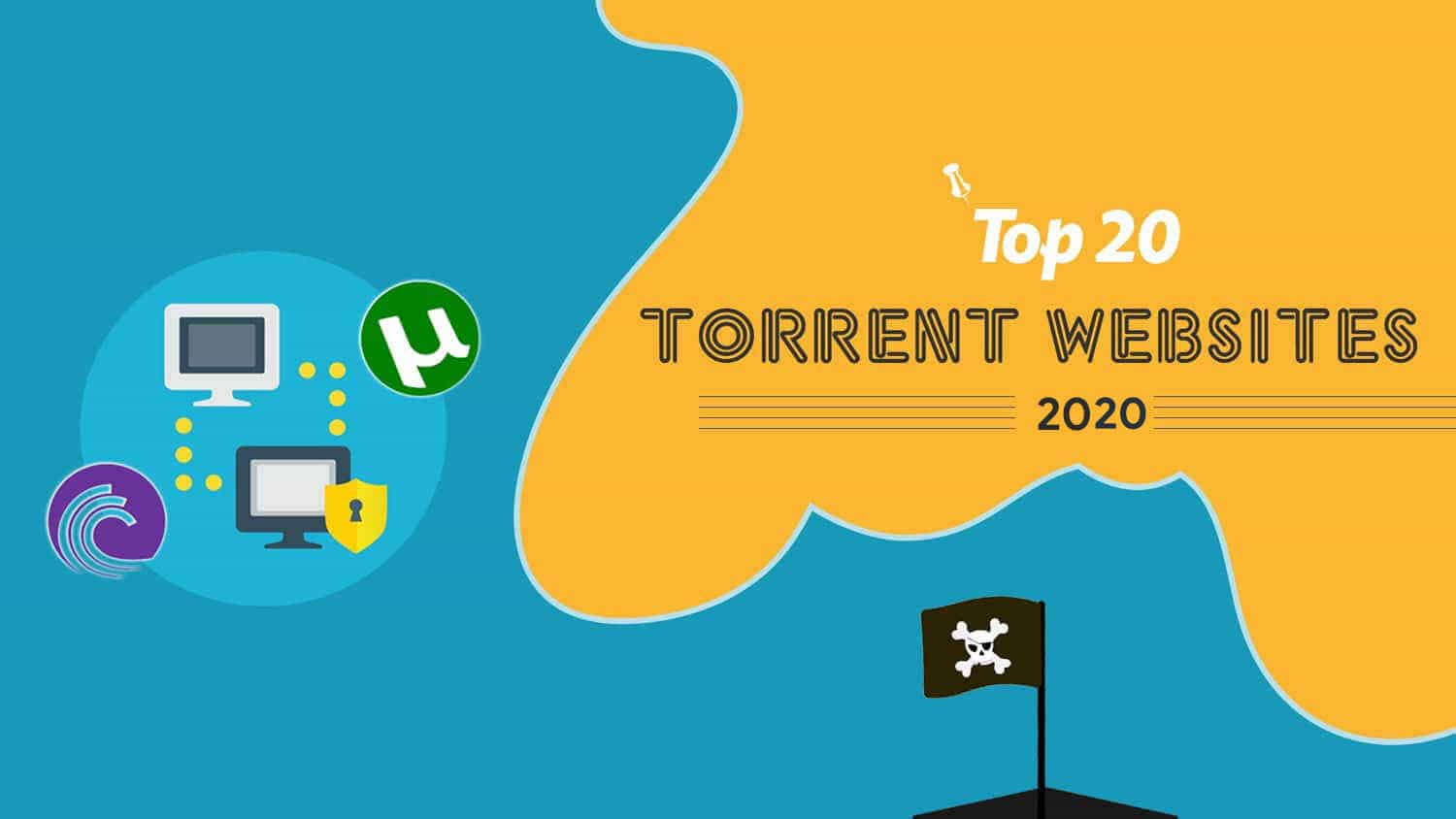 Torrent is still one of the most widely used tool to share media over the Internet. But torrents in the past year has suffered some serious legal issues mainly due to piracy report by copyright owners. In 2018, people even said "Torrent is dead" which means no more piracy. But this folks know their way out. One goes down, the other rises. At the beginning of 2017, 2 major torrent providing sites have been shut down : Kickass Torrent and the legendary torrent search engine, Torrentz.eu. Most people don't even know about the new Torrent websites. So, today I'm here with a list of Best Torrent sites of 2021.
Even though we don't want piracy, at some time in our life, everyone might have used Torrent websites. Because spending money on every other digital product isn't a common man's fate. Finding the best torrent sites isn't easy as most of the Torrent sites are not indexed in Google. So, if you search for torrent sites, you will not see all the torrent sites in the search results.
Looking back in 2019, where torrenting had many issues. This year in 2021, reputed torrent websites like ThePirateBay & new comers like Torrentz2 have much better & improved engines as compared to the old ones. Especially the new comer, Torrent2.eu has much the exact same design as its predecessor but much better rankings algorithm which provides much efficient results as compared to the old one.
Enough of past talks, let's jump on the list of torrent sites. However, many proxy sites are available but we are not including them here. The top places on the list of 2021 remains to be filled by ThePirateBay again. You will need a good torrent client to download the files from the link provided by this sites.
We in no manner promote piracy. This article is just for educational purpose.
[toc]
The Top 20 best torrent sites of 2021
1. The Pirate Bay

The most apparent site on this list is, The Pirate Bay. This is one of the oldest sites and is the number 1 torrent provider operating in its .org domain. Though the past year has been not so good for The Pirate Bay, it still managed to hang on us. It provides torrents based on category, mostly TV-shows, videos, games. One thing the best thing about this site is, it allows you to do searches in particular category. The Interface is perfectly for anyone who's not familiar with Torrents.
Pirate Bay surely knows how to keep things clean & make the entire site user friendly. This site has surely faced same real bad issues with different governments but I guess they know their way out.
2. Torrentz2.eu

After the termination of the legendary torrent site, Torrentz.eu. Almost everyone believed that the end of Torrent is near. But our new friends had something else in their mind. No doubt, Torrent2.eu looks the exact same as its predecessor & has almost the same features. But things aren't the same. You can say this as, the Version 2 which packs few improvements. Unlike the previous site, now site searches 60 different torrent websites. Yes, you read it right. 60!
3. 1337x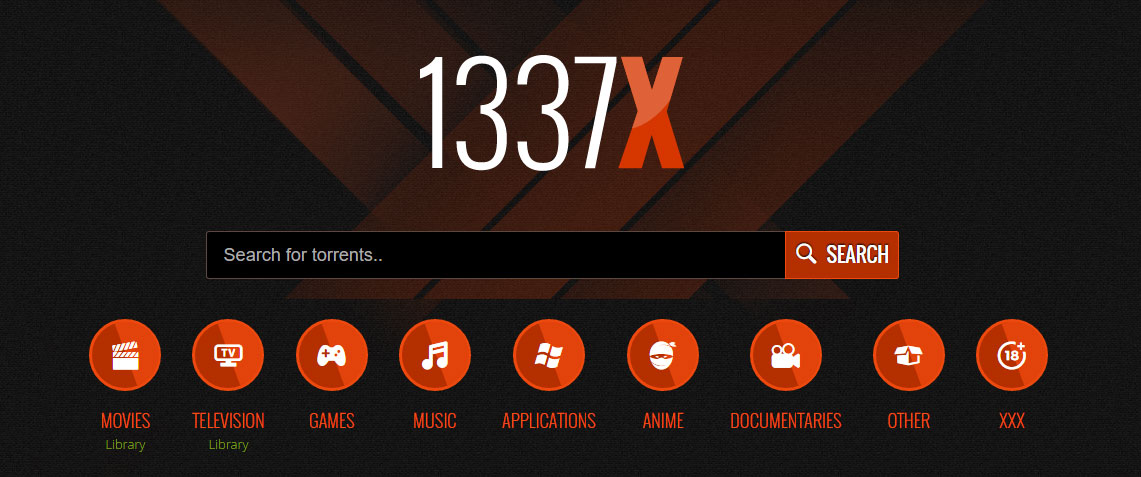 1337x has been improved since last year when many users complained about its security. It also has a dedicated portal to movies and TV-shows torrent which makes it dear to many users. One thing that makes this torrent different from others, is the thumbnail feature. By just having a look at the torrent page of any video file, you can find the quality of video rather than downloading it. Also, 1337X has started showing more refined searches.
4. Torrentproject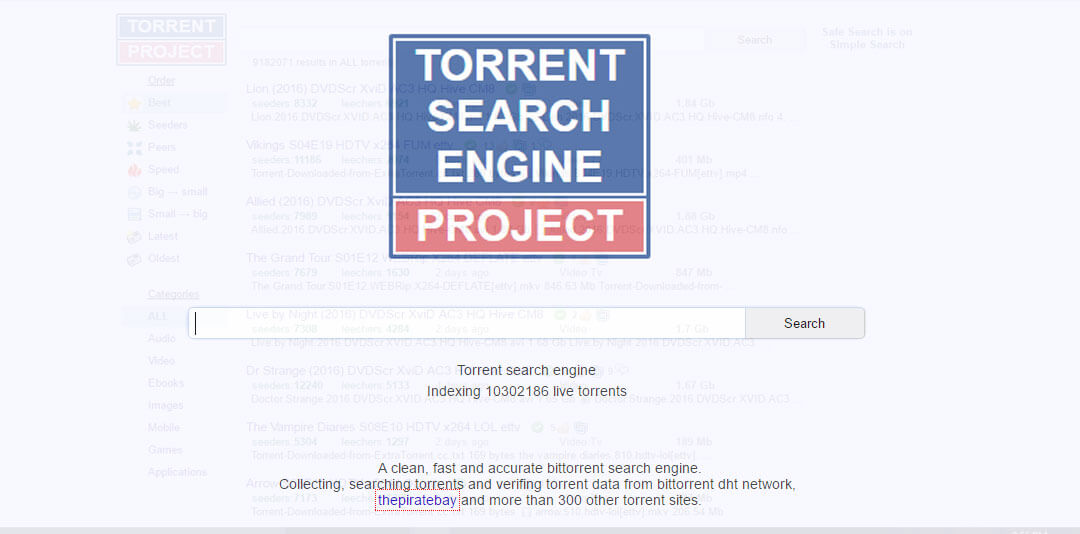 Torrentproject is appearing the top 10 for the first time. It uses DHT to find content and has a database of over 10 million torrents. It is one of those few torrent websites with little no annoying Ads & popups with adult content. I believe Torrent Project is trying to reach greater heights by focusing more on user experience. The search page looks very much like a Google search which is neat & simple.
The torrent searches from different websites including The Pirate Bay and more than 300 other torrent sites. With few more improvements, I believe this could be the best torrent search engine site of all.
TorrentProject Proxy List:
torrentproject.unlockproject.fun
torrentproject.ukunblock.world
torrentproject.unlockproject.me
torrentproject.usunblock.today
torrentproject.unlockproject.life
torrentproject.ukunblock.today
torrentproject.usunblock.world
5. Rarbg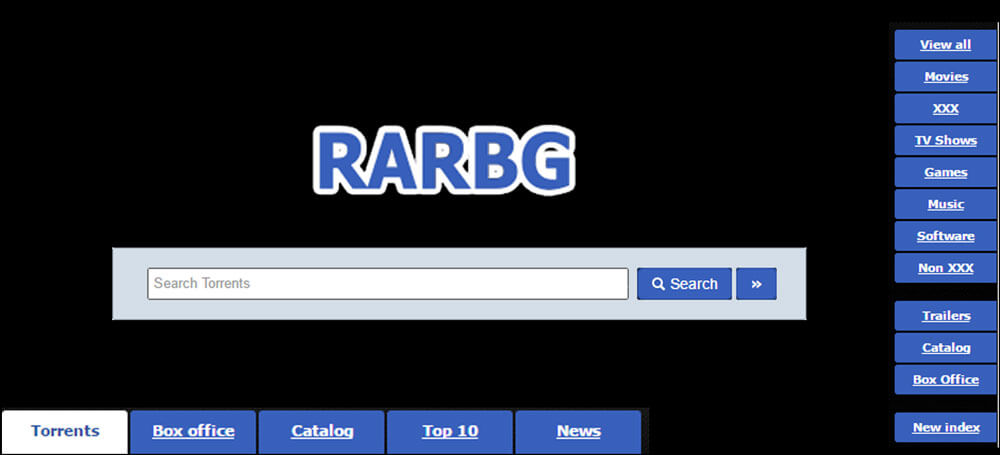 Rarbg is majorly a video and TV-show provider. They have won hearts of millions of users since its release in 2008. But it came into light around 2010, when it entered the top 10 list. Just like every other website, Rarbg, has also faced legal issues but managed to be alive.
6. YTS.AG

Yts.ag is not all related to the Yify group, but has been managed to create its own place on the internet. Many torrent sites have been opposing the use of "brand's name" and protesting to shut down the site. YTS is a video dedicated Torrent website which the best video quality in minimum size possible.
7. Torrent downloads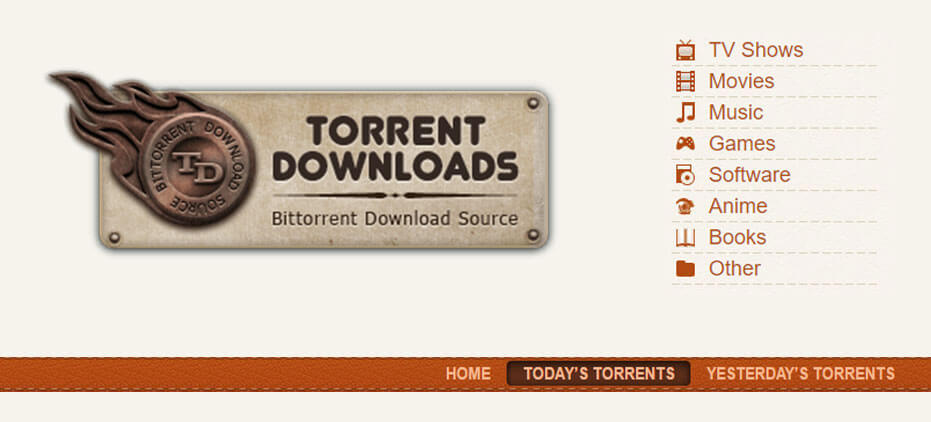 Torrentdownloads has been actively blocked by many ISPs like any other torrent site. It provides really great search engine to search torrents for millions of users each month. It provides pretty decent search results for the query.
8. TorrentFunk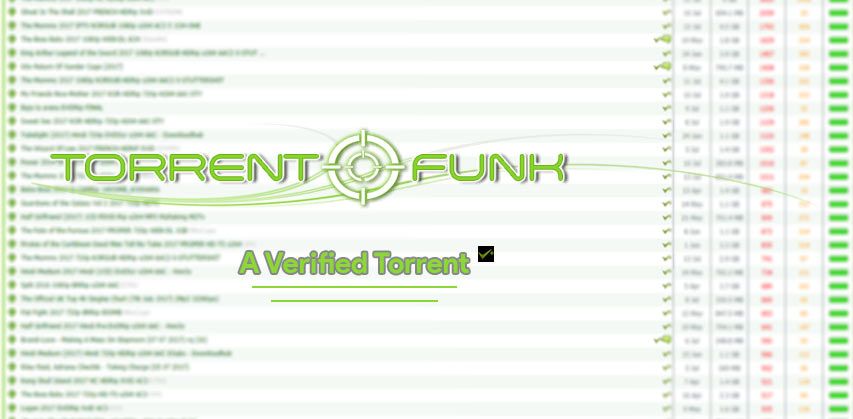 While Torrent sites are going down everyday, Torrentfunk has been improving its platform to increase user's trust and saving time. It's one of the most Active Torrent website with Verification and comments on each Torrent. It's surely a life saver!
9. iDope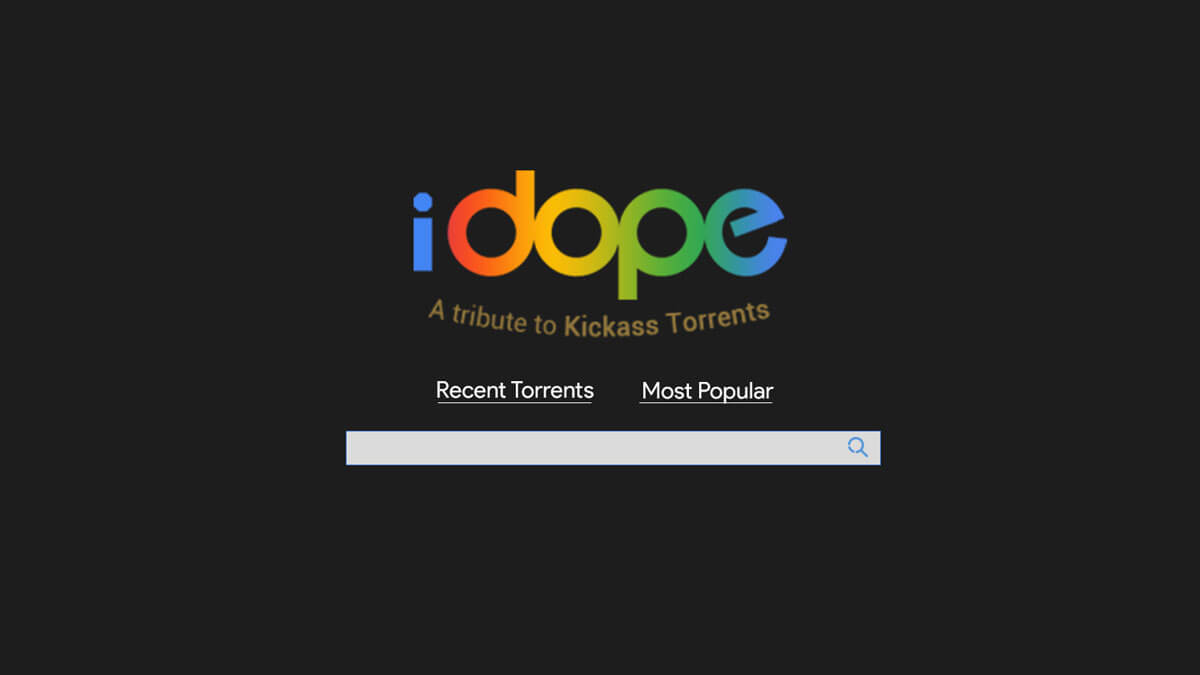 iDope is a site made in the memories of the legendary Kickass Torrent. Although you might find duplicates of Kickass Torrents, but most of them are slow, unupdated and full of Popups. iDope presents the search results in a very neat manner with minimal Ads. This is probably the first Torrent site with it's own Android App which allows you to search directly from the App.
App url: https://idope.se/apk/down.html
10. Limetorrents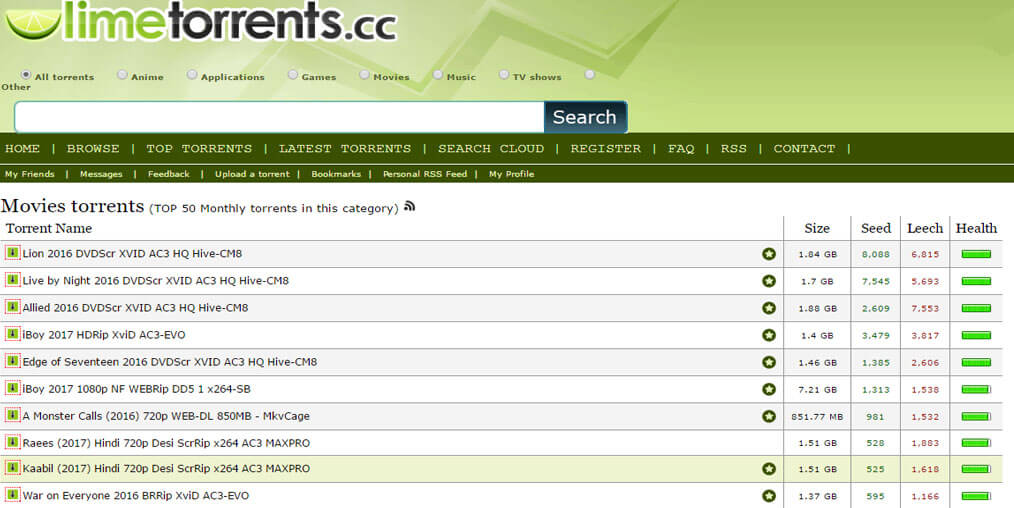 LimeTorrents has come and gone from the top 10 list every passing year but still one of the best provider of torrents around the world. Users love the size of their database and the frequency of legitimate files.
11. Torlock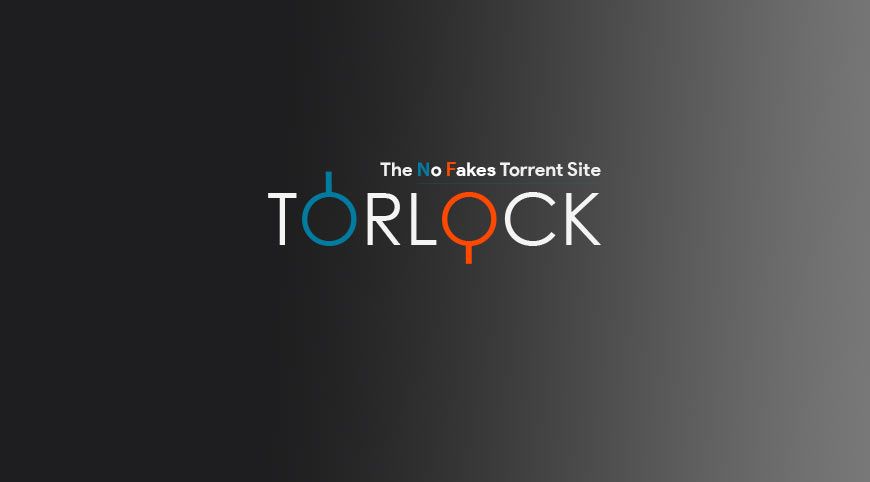 The Torrent which if not guarantees but works hard to have only original torrent unlike the rest. Each of the torrents are verified and checked by users like us to assure if it's real or fake. So yeah, you can trust on Torlock torrents. This shows they believe in Quality rather than quantity.
12. BtScene Torrents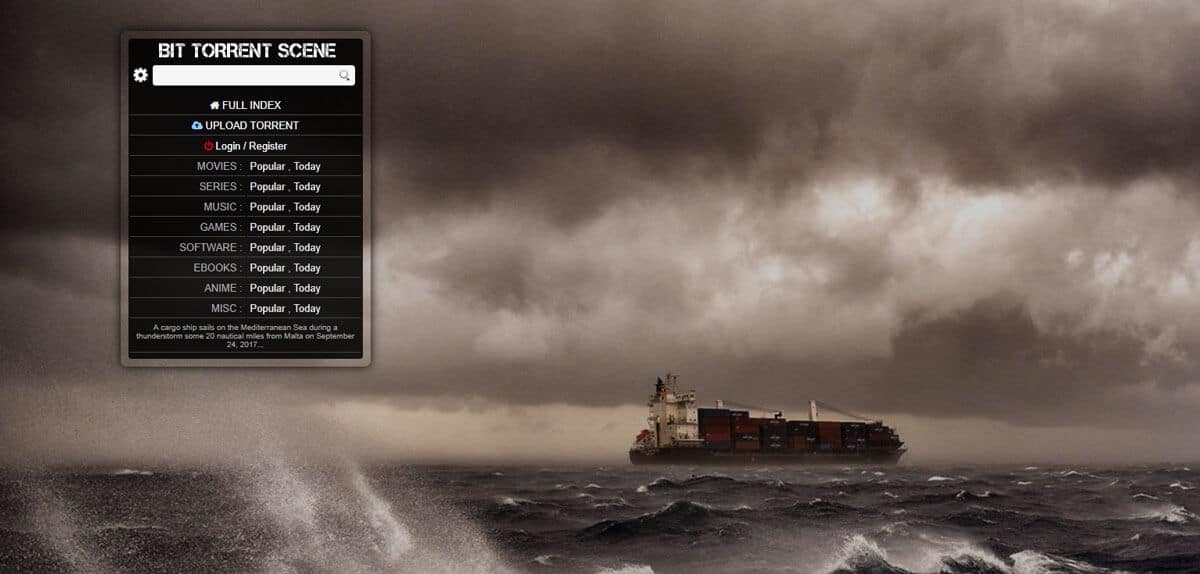 This is another neatly designed Torrent website with great sorting options and search layout. Along with all this, BtScene Torrents has a very cool option to checkout Popular uploads from any file type and also check what are the latest uploads. All this options keeps the torrent alive and fresh.
13. Kickass Torrents (Proxy)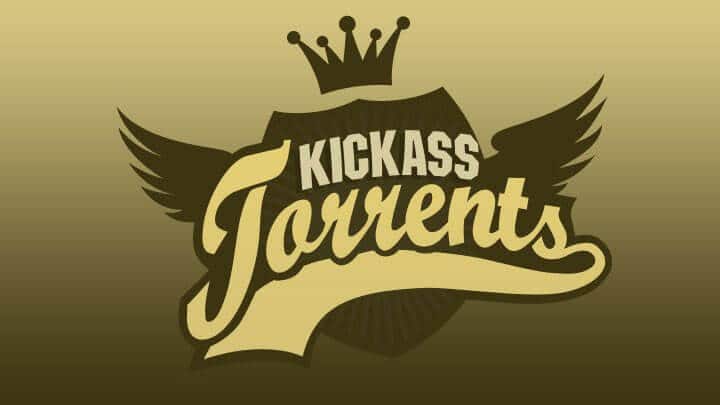 If you're searching for Torrents, I'm sure you might be aware of the Kickass Torrents. Earlier if anyone asks you about any torrent site, kat.cr was the answer to it. But due to legal issues, this site was taken down. It was a big mess in the Torrent industry and everyone panicked and had only 1 question in their mind. Is this the end of Piracy? Well, it was. But not now; it's back! You might be wondering if it's back, why is this site on 14th Position? Well, it's back through proxy servers. As proxy servers aren't fast always, this sites take too long to load. Rest everything remains same in this site as the previous Kickass Torrent.
Site Link (Proxy sites):
kickass.unlockproject.fun
kickass.ukunblock.world
kickass.unlockproject.me
kickass.usunblock.today
kickass.unlockproject.life
kickass.unblocked.pro
kickass.usunblock.world
14. Extra Torrent

Extra torrent has been developing itself for the past few years. They have a vast collection of torrents. And according to its founder, they have been able to sustain themselves due to its active community. They are also home for the ETTV and ETRG groups. This Torrent website has its own forum with very high number of active user base. You can contact members & even request them for files.
Read: How to watch videos directly without downloading on Torrent.
15. SkyTorrents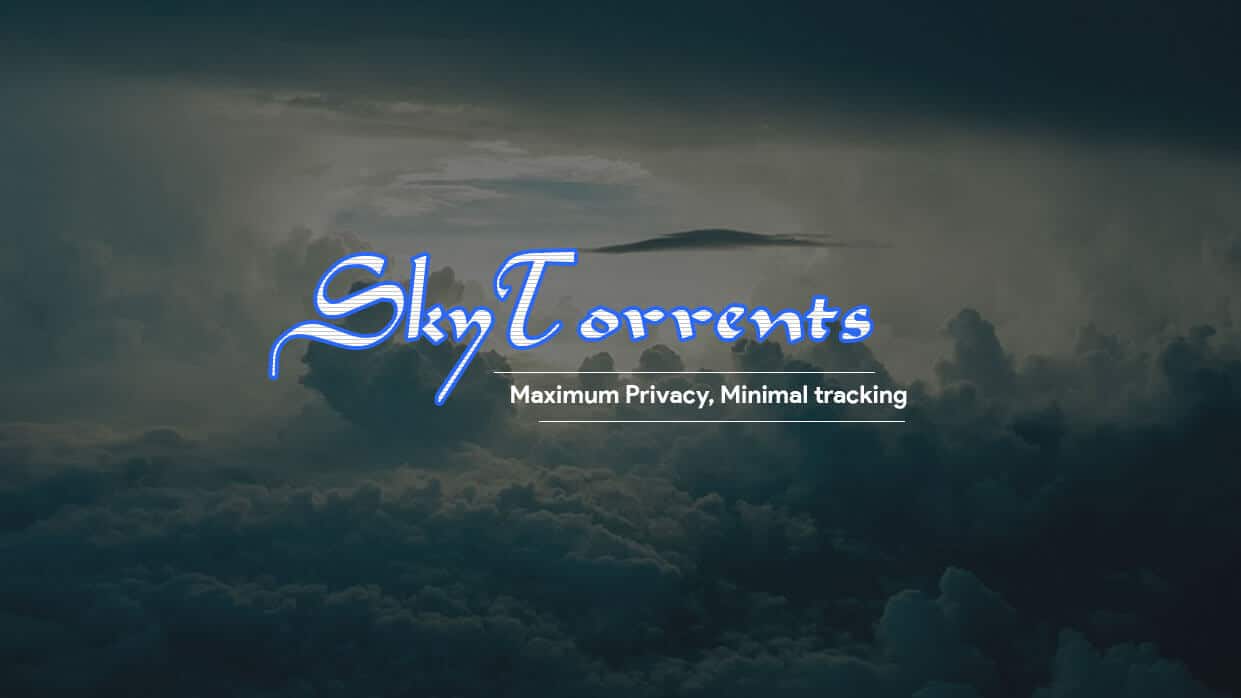 Another Torrent search engine but with large verified torrent database. SkyTorrents is a clean and privacy focused torrent search engine. This project is still under heavy development i.e it's still in beta phase. Best part about SkyTorrents is, they do not track users in any form and therefore, they do not use cookies nor do they sell any data to anyone. The entire project is maintained up to date by smart software. Manual intervention is limited but still there. Every hour hundreds of new torrents are discovered and made available for search purposes.
16. YourBitTorrent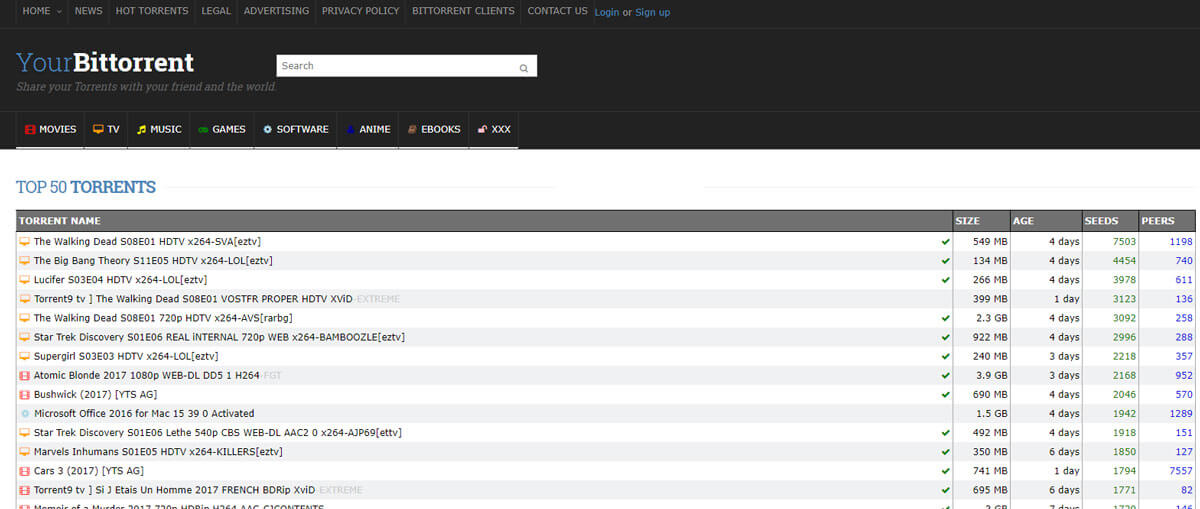 YourBitTorrent holds the largest amounts of verified torrents in the world. Finding a fake torrent file is really difficult on this site. While the site is no different from others, it's more active and offers a really nice interface. They don't have sorting options, which some of you might not like.
17. Worldwide Torrents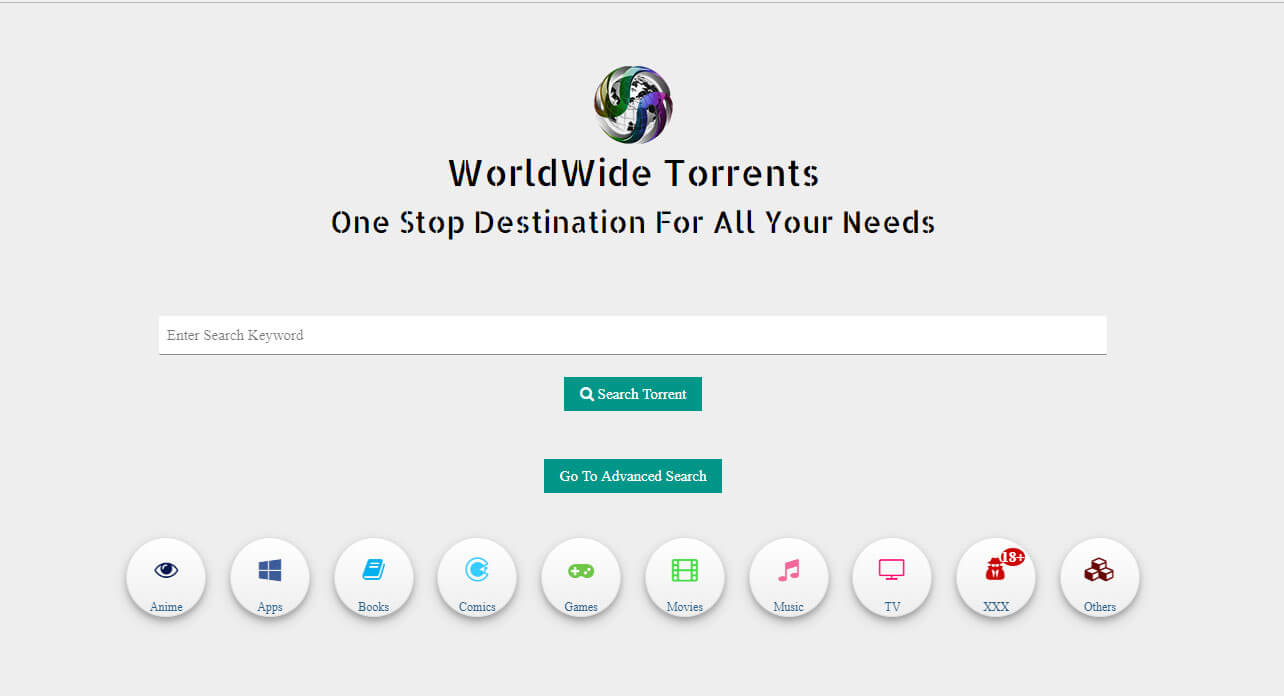 Worldwide Torrents is probably one of the neatest Torrent search engines out there. Less Ads, bunch of Options to play around with and a pretty active user base. There are very less fake torrents due to the active community which verifies everything uploaded.
18. Pirateiro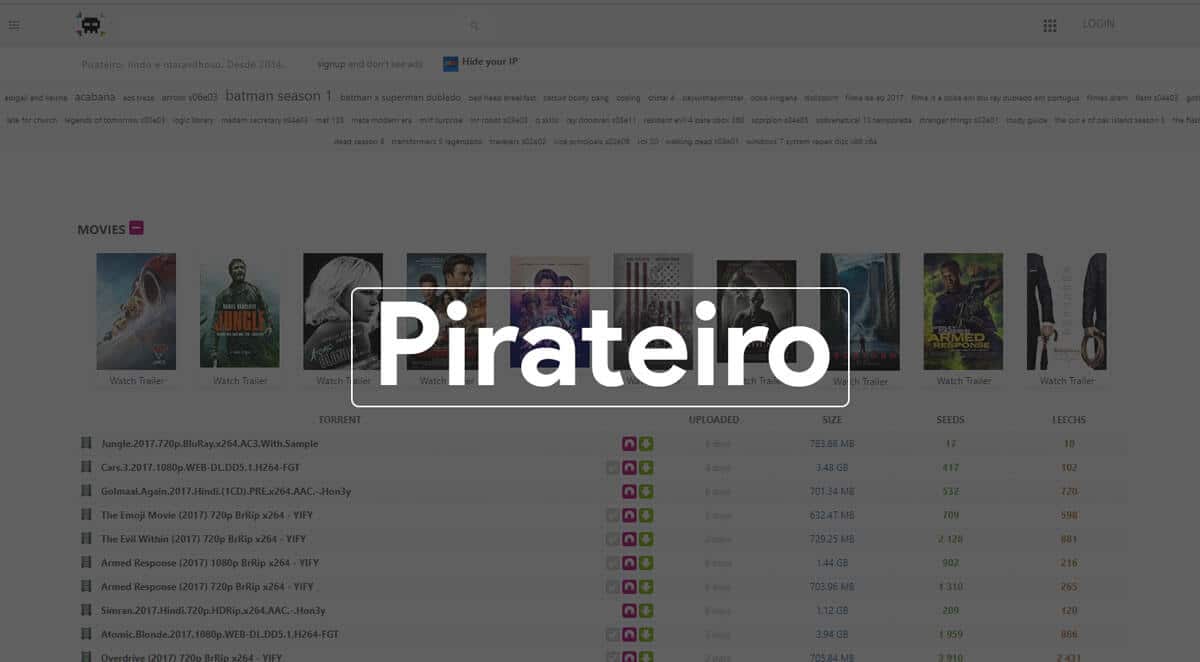 Pirateiro is yet another less known Torrent website with a neat interface and less Ads. While this torrent has less indexes, it offers decent results. It's easy to use and has many options to checkout different sections and sort things out.
19. EZTV.ag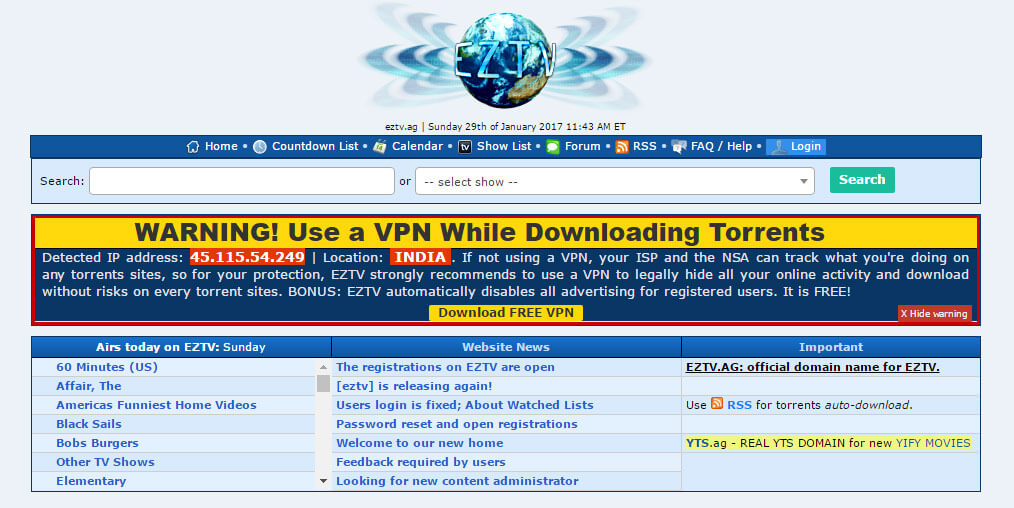 EZTV.AG has been around for a long time but due to its security, its been neglected. It releases its own content but is generally banned on some other sites due to its controversial history. I have personally never used this as the Interface doesn't look pleasing at all. Everything looks a complete mess.
20. P2PDL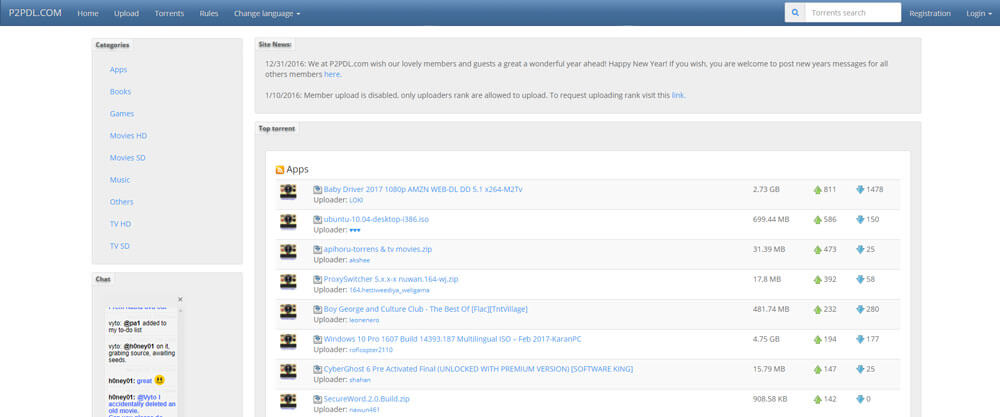 Another great torrent website with good results and neat interface. P2PDL has very less popups and annoying Ads on their website. It has one of the largest verified Torrent database with majorly genuine files to offer.
Extra: Monova
Monova is another torrent Search engine with a material design and neat UI. The problem with this one is, there are too many fake torrents, you need a have a good eye to spot the fake ones.
We have not made the Torrent site's link clickable as there are chances that any of this site may redirect to any hacked/adult content which is considered as hacked by Google. This might flag our website as Malware content.
Torrents are still considered to be illegal almost everywhere in the world as it's one of the major promoter of piracy. But it has penetrated so deep into the internet that it is almost never leaving.
FAQ'S
The number of people had decreased significantly since the arrival of Netflix and Amazon Prime, But recently reports have come out, suggesting that torrenting is on its way back. This could mainly be due to prices charged by the two leading streaming platforms.
2. How To Download Torrents?
Open Utorrent
Once you find the file you want to download on torrent website Such as pirate bay .
Click on the magnet link ?
Choose Where you want to download the file
Torrenting is a form of file sharing used between internet users. It's a form of sharing files that isn't too costly on one key user, hosting the document. This method of peer-to-peer file sharing (P2P) relies on a group of users, known as seeders, who already have the files on on their devices, sending the files to those who want to download the file, called leechers.
4. What Is Torrentz Proxy?
A proxy connection is one that routes your traffic from a specific app/program (your torrent client) through a 3rd party server. The proxy server connects to all torrent peers on your behalf. The main benefit is peers will only see the IP address of the proxy server