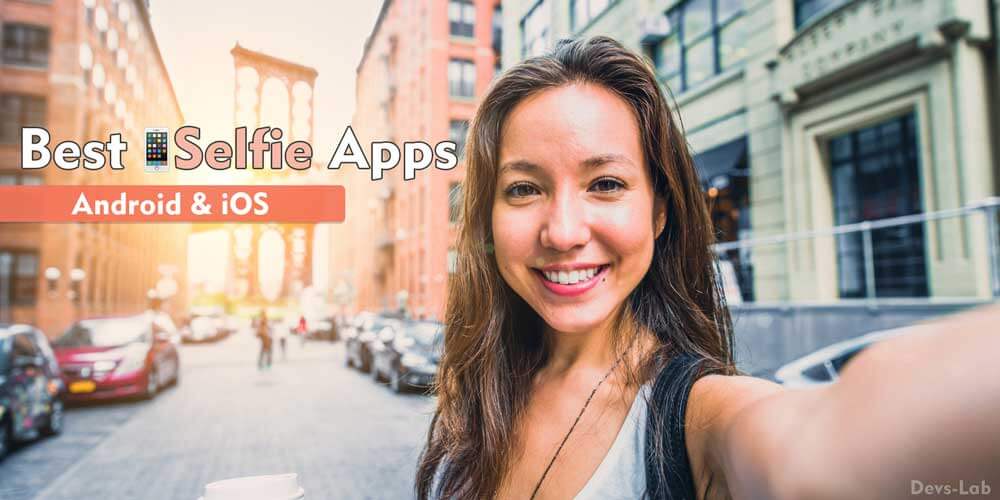 While smartphones these days are used for many things other than calling, and texting, talking selfies is one of the more recent trends. The new fad reached its crazy heights in 2015-2016 with youth getting more and more involved in it on social media. After all, they didn't invent the selfie stick for nothing. Some smartphone makers like Oppo even have their primary marketing strategy revolving around selfies. Needless to say, whether you have an Oppo phone or not, selfies are here to stay.
The good news is regardless of the selfie camera your phone has, your editing software can also do wonders to highlight your selfies. App developers have taken advantage of the trend and now there are a plethora of apps on all major platforms to help you edit selfies and transform them to your liking. Great thing is, you can also edit other photos and add all kinds of animations or stickers, or facial features or background effects you like.
Today we look at some of these apps that will take your selfie game to another level or at least help you take better respectable photos of yourself, so to speak. We will, obviously, leave out the major social media platforms, as they don't need any introduction. The focus will be on apps that specifically cater to editing needs.
Best Selfie Apps for Android and iOS
1. Candy Camera

This is one of the most used and highly rated apps on the Google Play Store. It is also tagged with "Editors' Choice". The app has lots of sticker packs, filters and effects. For the ladies, it comes with beautification features like blush, lipstick, eyeliners. The app now comes with support for UHD 4K shooting. Users can create collages by choosing from different grids and styles.
2. Camera360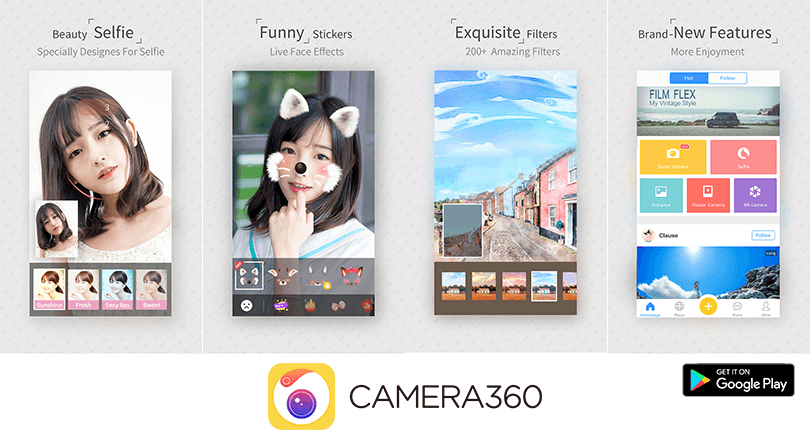 This is another one of the most popular apps that has over 100 million downloads. Among its core features are motion stickers, real-time camera filters and effects, and an auto beauty cam. Since the app has a big user base, it also hosts a global community where users can discover, share photos, watch videos and post comments.
3. Sweet Selfie Pro
This app is for the more simplistic mindset who don't want a clean selfie experience. The app description says that it has basic selfie stickers, as well as beautification features and that's it. If you don't want to be bothered by too many features and just want clean selfies quickly, Sweet Selfie seems to be a good choice.
4. Retrica
If you want to add some vintage look to your selfies than Retrica can help. Apart from the other features which other apps come with, like filters, collage maker, it can also help you create GIFs from collage shots and videos. Retrica also comes with a trademark stamp that users can add to their selfies.
5. Candy Selfie Camera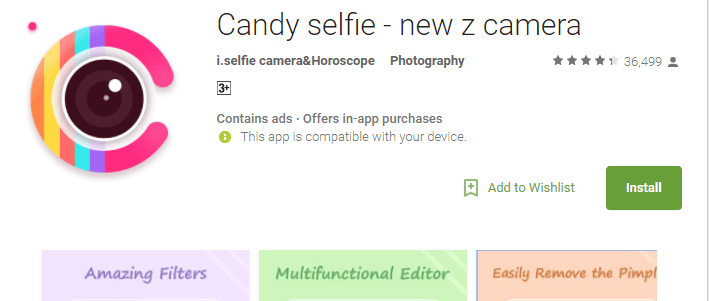 This app also seems to be aimed more at women with its fancy stickers. The developers say it has Romance, elegance, snow, sakura, stylish camera filters effects. Users can remove acne, enlarge eyes, do facelift with the beautifying function. It also has Emoji stickers. To know more, visit the app's page on the Google Play Store.
Download Candy Selfie for Android 
6. YouCam Perfect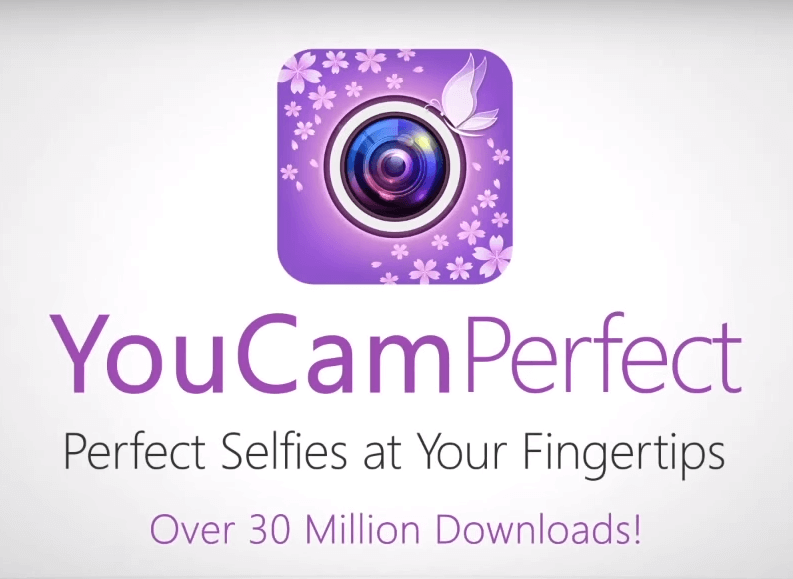 YouCam is one more popular option on the Play Store loaded with selfie editing apps. It has an editing kit that allows users to add that blur effect to the background. It also has vignette and HDR effects. Another unique thing is the object removal tool. With it, users will be able to remove unwanted objects from the background. Staple features found on other selfie apps are also present here.
Download YouCam Perfect for Android l iOS
One thing worth pointing out. This app roundup is, by no means, comprehensive. There are tons and tons of selfie apps out there. So, this is pretty much a subjective thing. Although, do let us know in the comments if you really prefer a particular one.