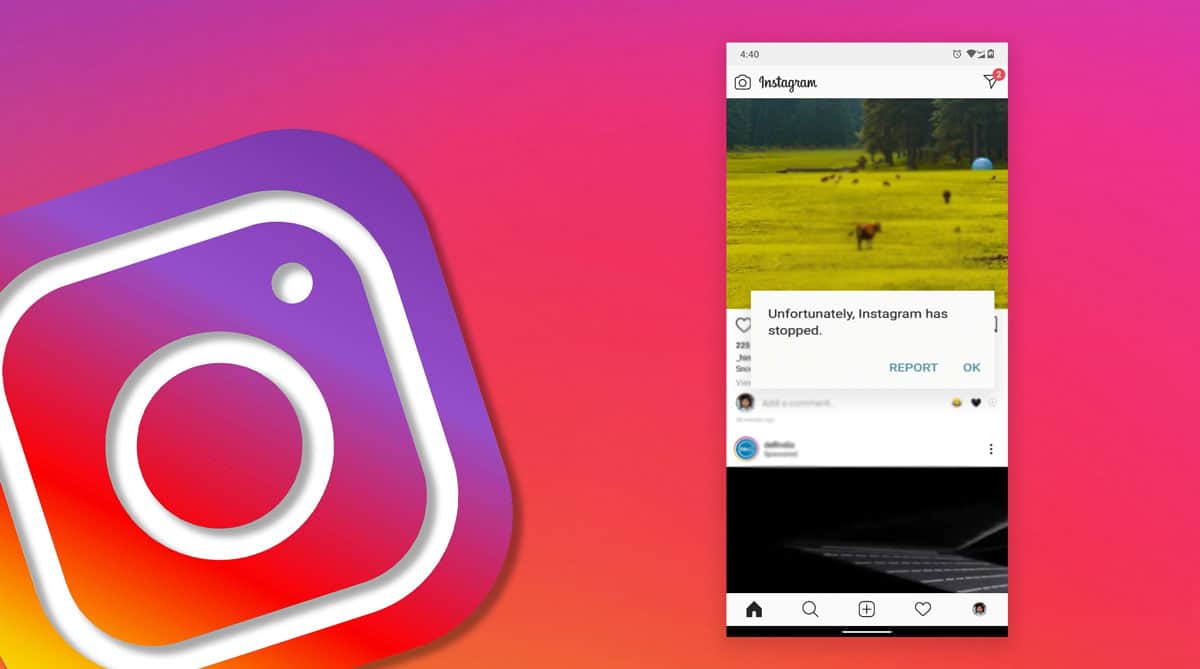 Social media platforms do offer a great way to kill the boredom, especially during this time when everyone's stuck at their home. Well, we certainly don't know your favorite social media platform, but a majority of people would say it's Instagram, including us as well. Compared to other platforms, it is so simple and attractive as you can tell your stories to everyone by just posting a simple picture there.
Not just that, it is even the favorite platform for every single brand out there because images speak a lot and the addition of IGTV has improved interaction as well Instagram is a great platform to reach out to the audience.
Well, when something has endless aspects good about it, its absence can surely make you frustrated at times. Something similar happened with one of us here as well, and the phone showed up a simple error message out of nowhere, "Unfortunately Instagram has stopped". Did that happen with you ever? Or maybe right at this moment when you are reading this. Then, fear not, because it's quite simple to fix it and you can start scrolling through that interesting feed once again just by following some simple steps. So, we will be discussing why the Instagram app keeps stopping, and several ways on how to fix Instagram has stopped error.
So, make sure to read the article till the end and also share it with anyone who is currently facing this error, it will be a great help for them. Let's begin.
Why does Instagram Keep Stopping?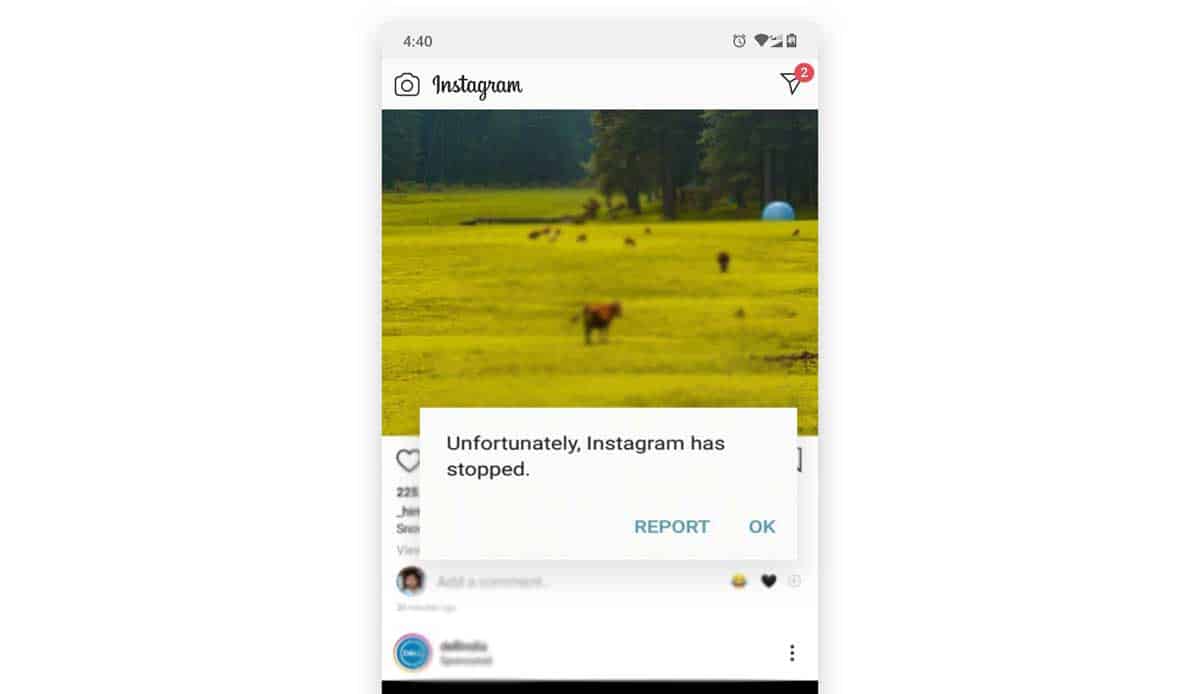 If you are receiving an error with the message "Instagram has stopped working" on your phone, you should know the reasons behind it before finding the right fix for that. Not only with Instagram, it can happen with any app on your phone, but since Instagram is one of the most used applications on the majority of people's phones, it often occurs with this app.
There can be several reasons that can make you think "why has my Instagram stopped working?". But the actual answer lies within your smartphone. In most cases, the "unfortunately Instagram has stopped working" error appears on your phone due to these following reasons-
1. An outdated version of Instagram App
Since the internet has a major involvement in this application, you must keep all the software on your end up to date. Otherwise, there can be data transfer issues between the server and the application which might cause this kind of error.
2. Poor Internet connection
The reason is pretty silly but can cause you some serious panic. Instagram needs a stable connection to work smoothly. A poor connection, on the other hand, can make the app malfunction and be the potential reason why Instagram keeps stopping on your phone.
3. Bugs
These kinds of errors are quite normal to experience because of some random bug on your phone. If the bug is inside the application, then you might not be the only one facing it. However, if it's particularly on your phone, you should fix that asap.
5 ways to fix "Unfortunately, Instagram has stopped" issue in Android
When the reasons behind the "Instagram stopped working on android" error can be multiple, the ways to fix it are multiple as well. Since we don't know for what reason the Instagram app keeps stopping on your phone, we would suggest you try out these five methods one by one to solve the problem eventually. You can use these methods not only with Instagram but also if it occurs in any other application on your phone that you use frequently. So let's start getting rid of this "Instagram has stopped working" issue.
1. Update Instagram
If the Instagram app keeps stopping and recently started misbehaving, you can check out if there are any new updates available for Instagram. Usually, older and outdated versions of the app do not cope up with the new information on the servers; the Instagram app keeps stopping in such scenarios.
Step 1. Go to the Google Play Store on your Android device.
Step 2. Now, search for Instagram.
Step 3. You can also choose to open the left panel and go to My Apps and Games section.
Step 4. Once you are on the download page, if there are any updates available at that moment, you will see an Update button. Tap on it and download the updates.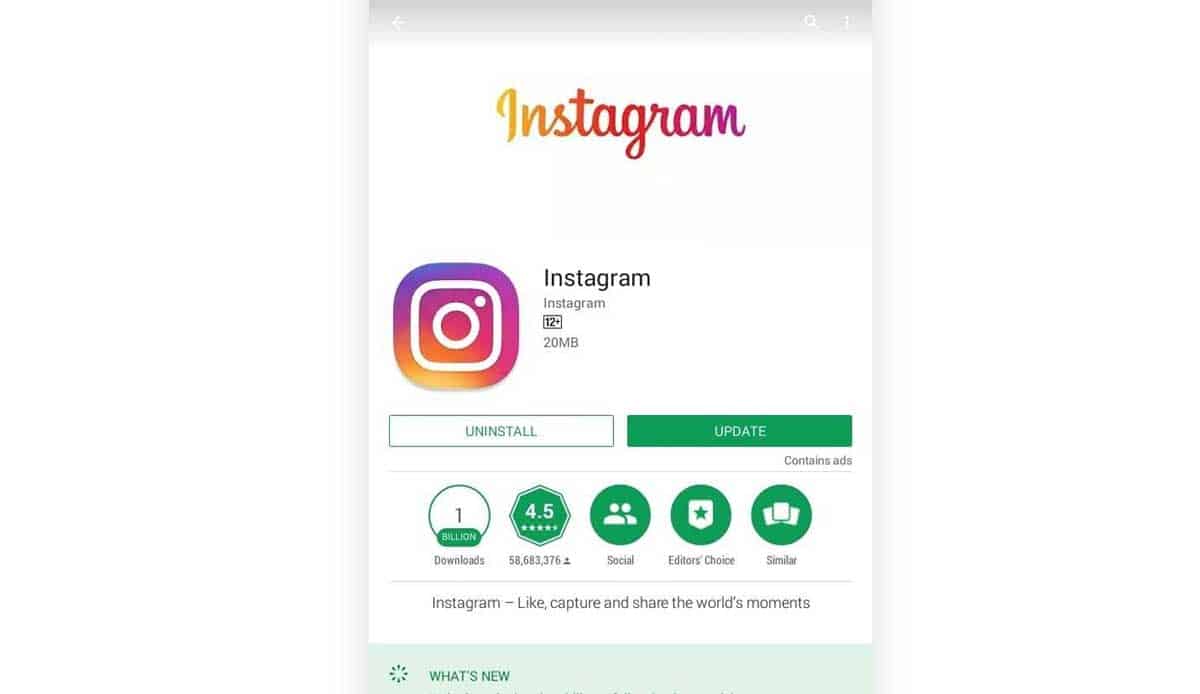 Step 5. The download process might take a few minutes, and it will be installed automatically.
Once you are all set, run the Instagram app on your phone once again and see if the "unfortunately Instagram has stopped working" still exists or not.
2. Reinstall Instagram
Sometimes updating the application is not a complete solution as it can leave behind the damaged files which can cause the error to appear once again. So, what you can try out is to completely uninstall the Instagram app from your phone and reinstall it from scratch. This will make all the old files refresh, and you can start to use your Instagram app once again.
Step 1. First of all, to uninstall the application, go to Settings.
Step 2. Now, open the Apps section on your device.
Step 3. From the list of all installed applications on your phone, locate Instagram, and tap on it.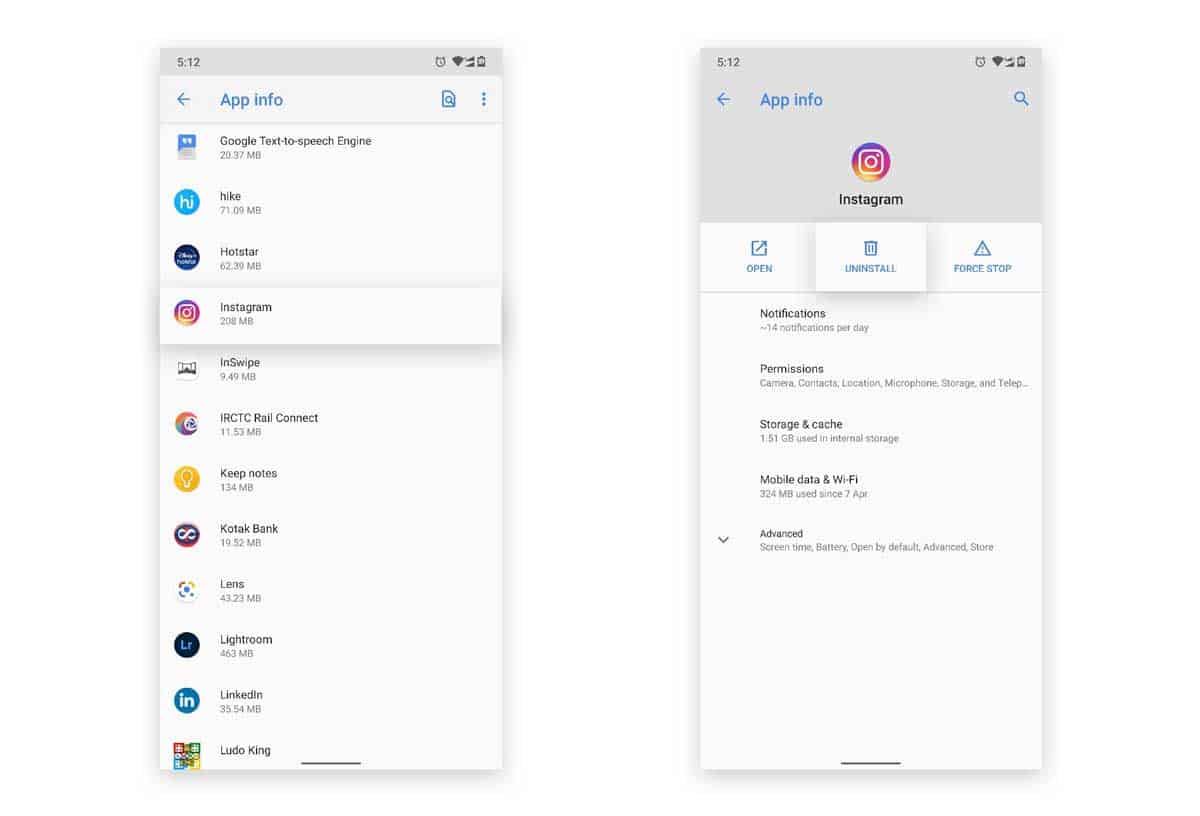 Step 4. Simply Hit the Uninstall button to remove Instagram entirely from your phone.
Step 5. After that, you can visit the Google Play Store and simply download it once again.
Once reinstalled, check if the app is now working perfectly or not.
3. Clear Instagram app data
As Instagram takes up a lot of storage space and internet data usage as well, its habit of piling up cache is worse than any other application. It is because no other application involves data about so many media files such as photos and videos. So, there is a chance that clearing the cache and app data might help you to come out of this situation.
Step 1. To clear the Instagram app data, go to your Phone's settings.
Step 2. Navigate to the Apps sections and open the list of Installed apps.
Step 3. In this list, find Instagram and tap on it.
Step 4. Here, you will find the storage options for the application.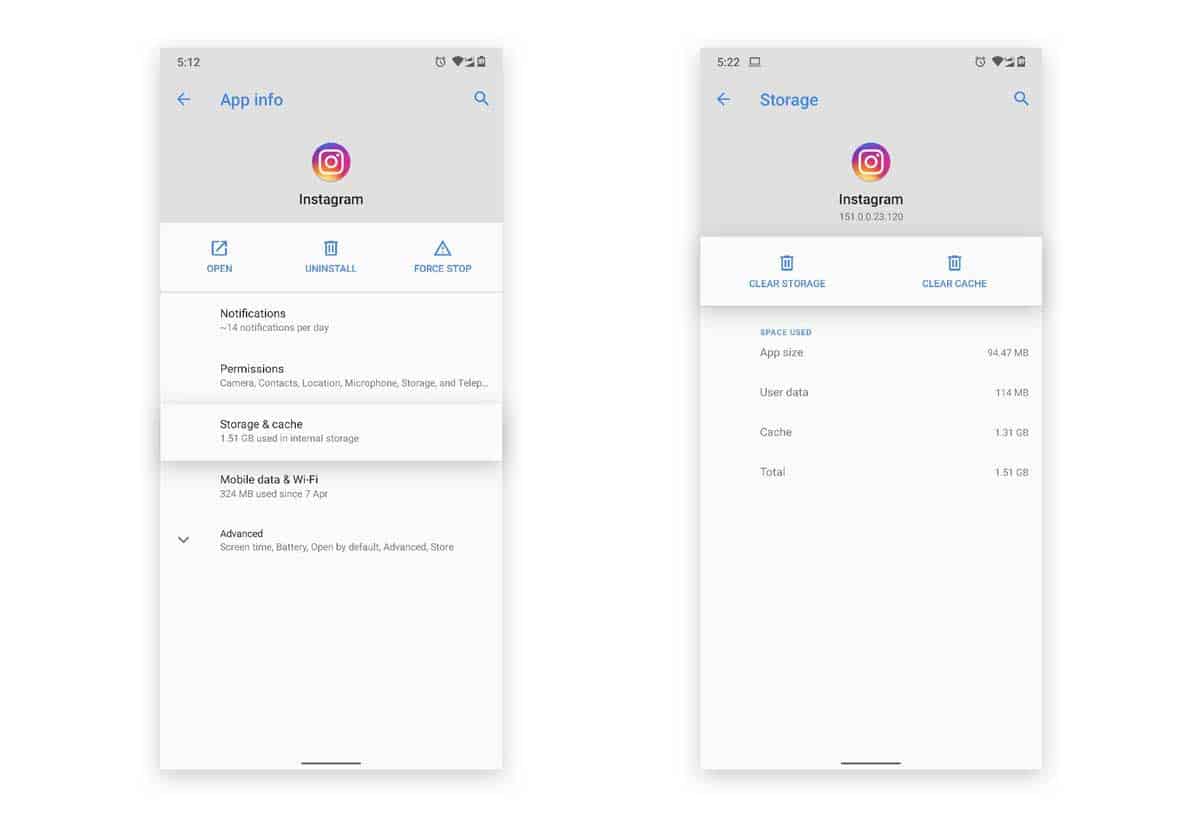 Step 5. We suggest to try out the Clear Cache option first and check if it solves the problem.
Step 6. If not, you can tap on the Clear Data button, which will remove the entire application data and reset the app completely.
This method has been quite effective for most application-related problems on Android smartphones. It can significantly help you out to fix the "unfortunately Instagram has stopped working" error as well.
4. Update Google Play Services
Google Play Services is linked to almost every application on your smartphone and handles every app. So, if it is not updated regularly, facing these kinds of errors becomes common.
Step 1. To update Google Play Services on your phone, visit Google Play Store and tap on the three horizontal lines icon on the top left corner.
Step 2. Access the Settings and tap on Auto-Update Apps.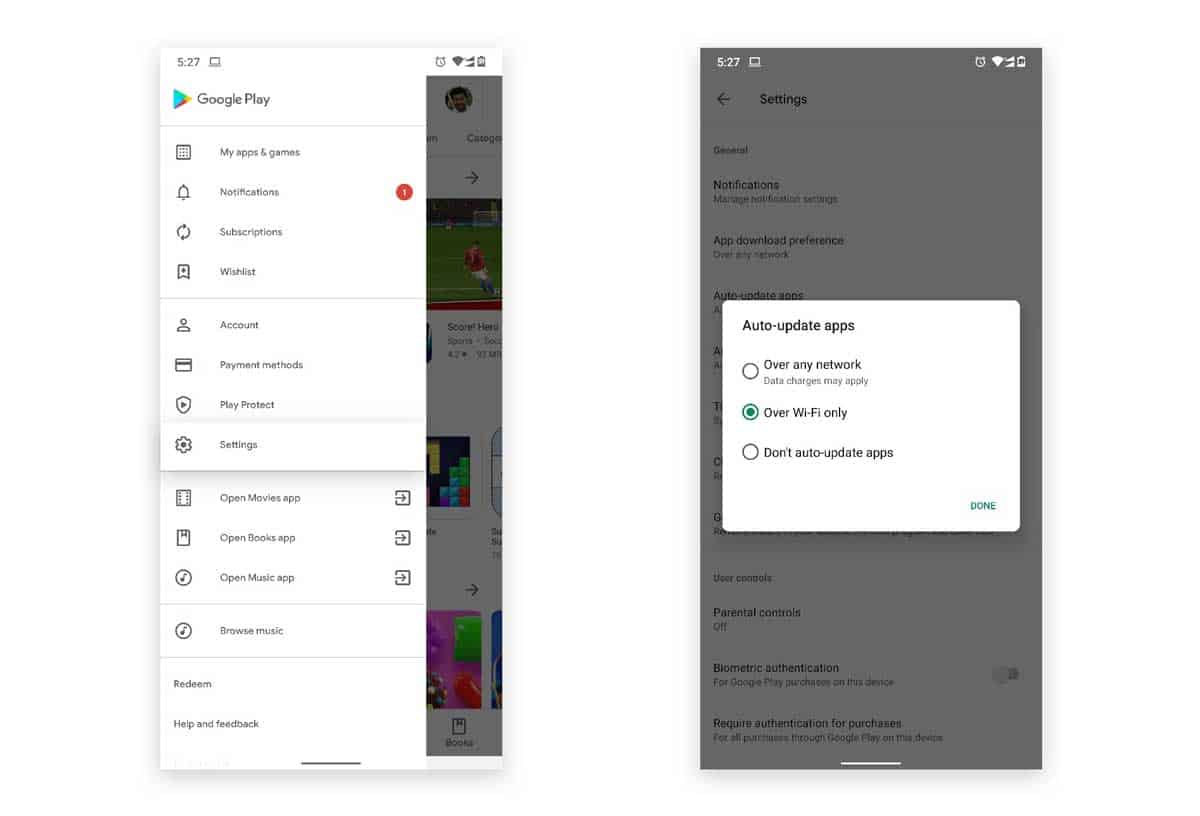 You can choose to update over networks or Wi-Fi whichever suits you.
Step 3. Then, tap on Done. That's it. It will auto-configure the current version of Google Play Services and update it on your phone automatically.
5. Reset app preferences
Resetting the app preferences on your phone can significantly help out in solving various application-related errors, including the "Instagram has stopped working" one as well.
Step 1. Open Settings and go to the Apps section.
Step 2. On the top-right corner, you will find a three-dots icon, tap on it.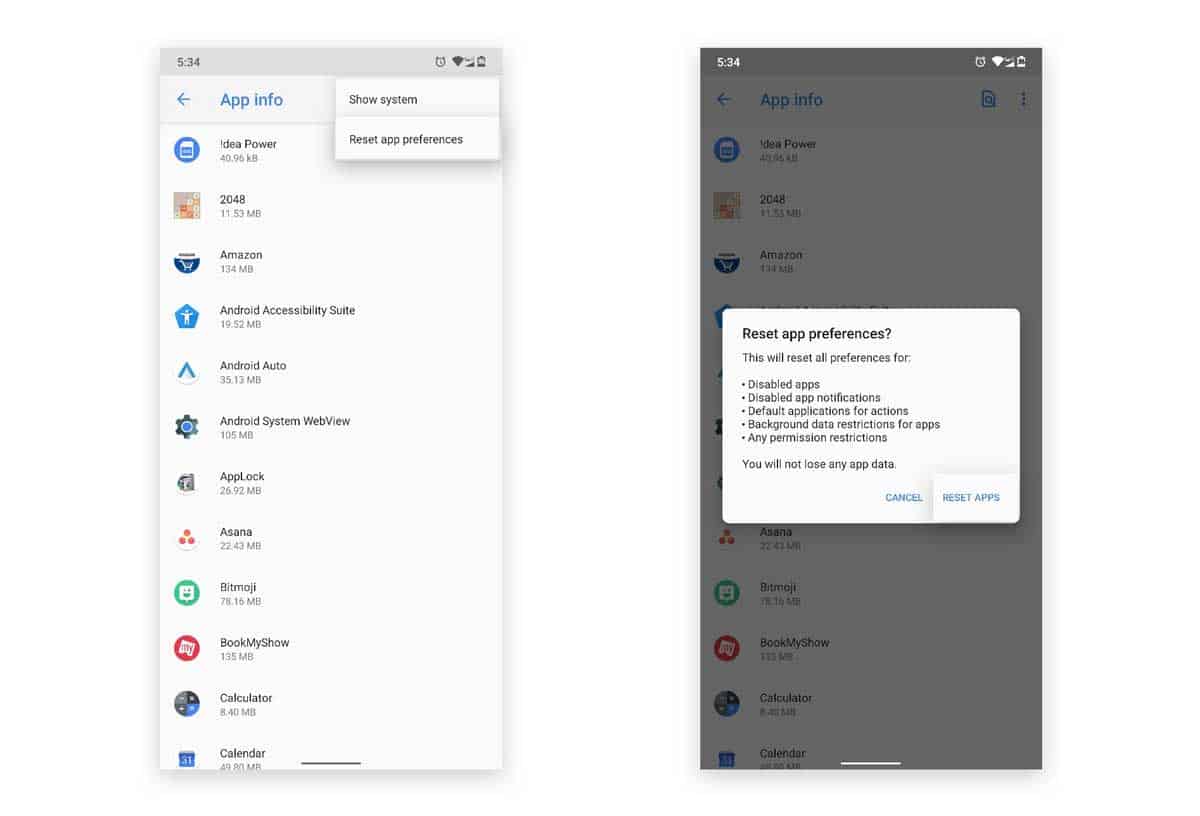 Step 3. Simply hit the Reset App Preferences option, and you're done.
Conclusion
If you had questions like "why does Instagram keep stopping" in your mind, we are pretty sure that you have got your answers after going through this article. These top 5 fixes can do wonders to help you come out of this situation. Therefore, we would like you to share your thoughts about what method worked for you and helped you fix this Instagram error.
Also, if you have any other queries or suggestions for us, the comments section is all yours. Once you have fixed this error, you can use Instagram to share videos, videos converted to gifs and images of yourself or your travel.