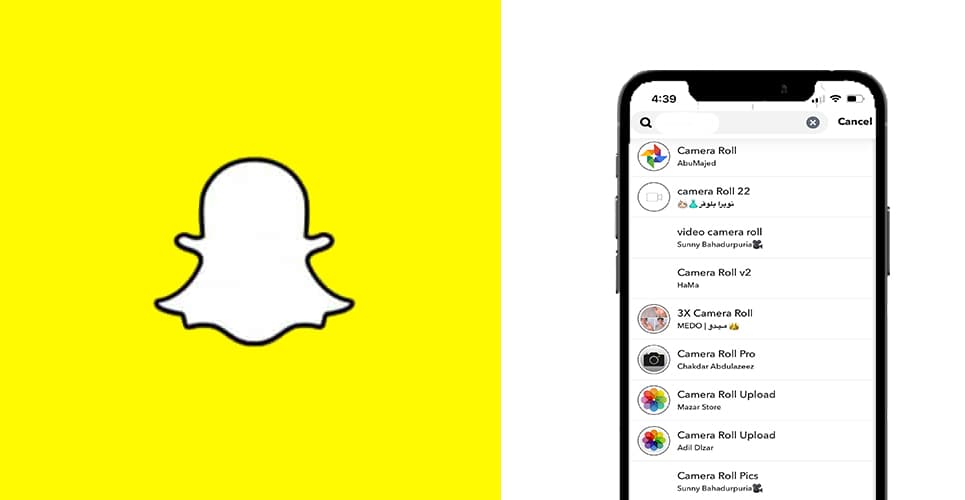 Snapchat is one of the most hip and trendy apps that has taken the internet by storm. From youngsters to Gen X, every generation is trying to amp up their snap score. Dedicated Snapchat users regularly exchange snaps with fellow users in the hopes of keeping up their streaks and beating the snap streak timer. The challenge of maintaining long streaks with friends and the fear of losing a snap streak has been lapped up by Snapchat users with a welcoming embrace, and we only have Snapchat's development team to thank for it. 
With a social media platform this successful, there's bound to be some reservations. Security and privacy concerns are always at the center of discussion for such publicized apps that are open to all. One of the concerns shared by users and the development team alike is that of identity fraud. What if the person you are exchanging snaps with is not genuine? What if they have simply taken on a fake identity from Google images and have been using it on their snaps to fool you? With Snapchat allowing you to add nearabout anyone to your list of friends, the chances of identity fraud increase exponentially. 
Why Doesn't Snapchat Let You Share Pictures from Camera Roll as Snaps Directly?
As a safety measure, Snapchat's development team has devised a mechanism to not let users send a photo from their camera roll as a snap. By ensuring this, they aim to curtail attempts to share images saved from Google or otherwise which veer from reality. A person who you consider your friend and with whom you share snaps daily, might just be sending you saved images instead of freshly clicked genuine ones. In many cases, there's a chance of that going awry. So, instead, the rule states that you must click a fresh picture if you wish to send a snap to a friend.
However, we can all think of times when we wished to send a quick photo to a friend on Snapchat, and not necessarily one which is freshly clicked. Many times we just want to send an already clicked image to a friend on Snapchat instead of going through the hassle of launching our message apps. How to send a picture as a snap? In this article, we will be going in details about how to do just that. Without further ado, let's dig right in!
How to Send a Photo as a Snap?
As we mentioned, there's no way to directly send a photo from your camera roll as your snap. So, what can you do instead? Snapchat users have come up with clever ways to bypass this rule, and it works exceptionally well! To send normal camera roll pictures as snaps, try out the steps laid out below. Remember, there are 2 primary ways to go about it. We will go through them one after the other.
Method 1: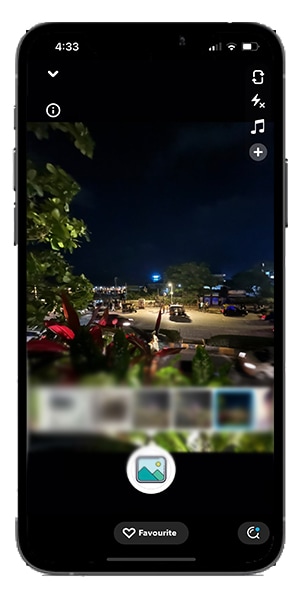 Open Snapchat on your phone. You will see the camera screen pop up.
Click on the search bar on top, and type 'camera roll'.
You will see numerous options with those keywords being displayed. Look for one that says 'upload camera roll' by Abd Ballak.
Now, simply go through your gallery, and choose the picture you want to send as a snap.
Edit it if necessary, and send it across as a snap.
And voila, you have successfully learnt how to send a picture as a snap. Do make sure you go back to the messages section, and check if the snap has been sent to your friend or if Snapchat says 'Sending Message'. But remember, we spoke about an alternative method to the problem. It starts out in the same way, with only one difference in choice in the middle. This method is just as simple and easy to navigate as the previous one. 
Method 2: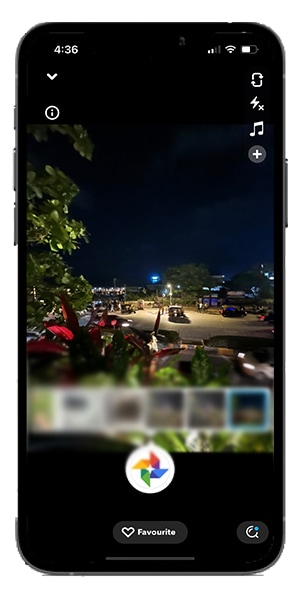 Launch Snapchat, and see the camera pop up.
Click on the small smiley icon beside the camera button.
From the bottom menu, tap on Explore.
On the search bar, type 'Camera Roll' and search.
Scroll down to find 'Camera Roll by Aju Majed,' and click on it.
You will see all your gallery pictures being displayed horizontally.
Select the one you wish to send, and tap on the big camera button.
Now, send it to a friend as a snap or simply share it on your story.
This is yet another way to send a normal image from your camera roll as a snap. Both these methods appear simple and almost similar to each other, because they are. In fact, feel free to explore the other options that come up when you search 'Camera Roll' on the search bar. See for yourself how each one works, and who knows, you might come across one even better and easier to use than the ones we mentioned!
Conclusion
While it is surely inconvenient to not be able to send a picture from our camera roll directly, we do understand and appreciate the reason it is the way it is. Afterall, security and privacy concerns are not to be taken lightly, and if we are to go through a few extra steps to ensure that, that is a fair bargain.
The important thing is that there's a way to bypass this limitation, and after the first few times, you will definitely get accustomed to it. We hope this article helps you understand how to send a photo as a snap. Do check out the steps by yourself, and see if you are successful in your endeavor. Sure, it might sound like a roundabout way to a rather simple problem, but as we mentioned, it is all for a good cause. You do not want to be the receiving end of fraudulent snaps, and to ascertain that, the limitation to not letting us send snaps directly from the camera roll makes much sense.
During genuine times when you wish to bypass that, the two methods ought to help you out, adn quickly so! Check out the other 'Camera Roll' options from the list and see what they have to offer as well, but the methods we mentioned are the most widely used and easy ones. Good luck!