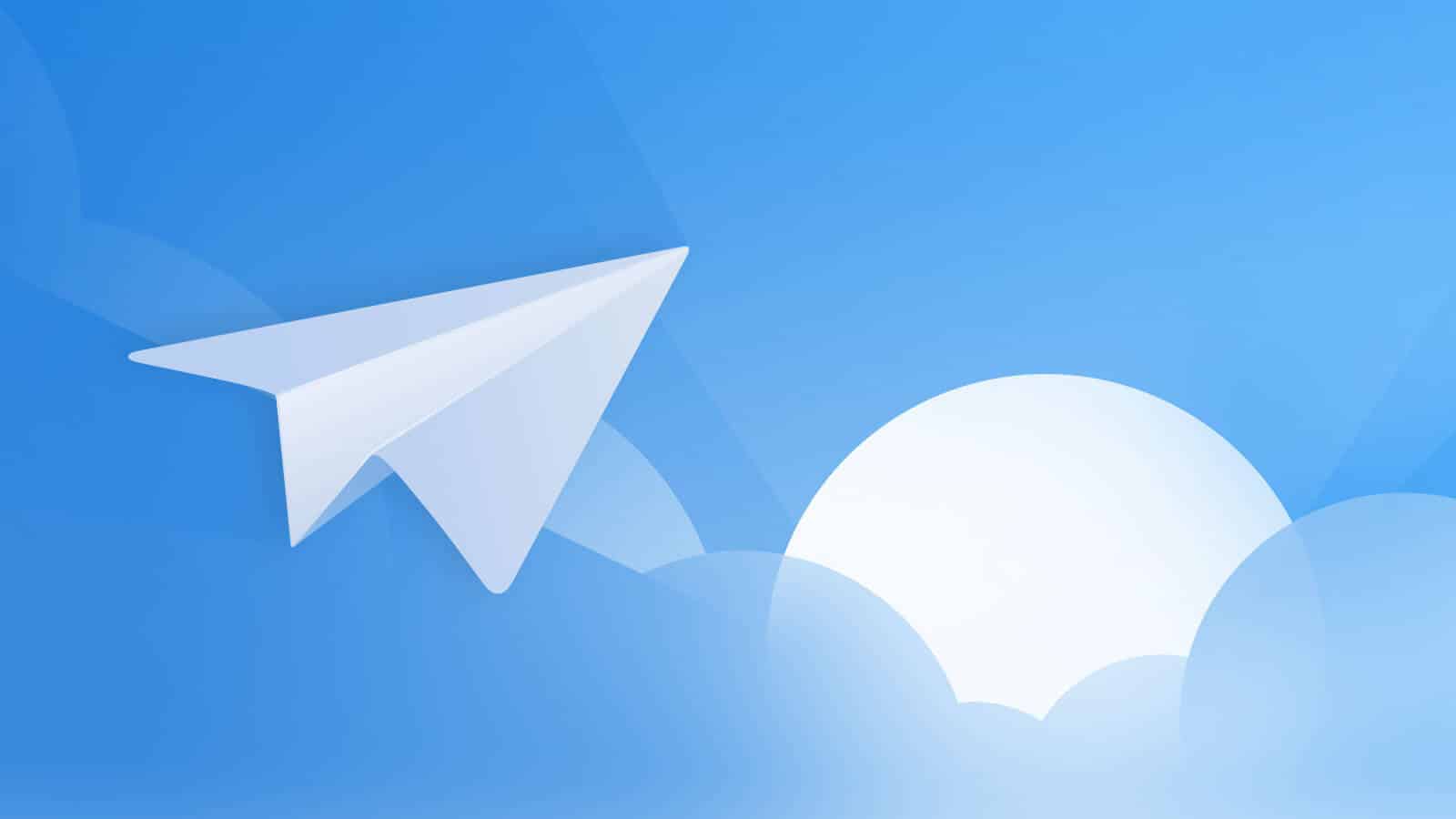 Given the abundant choices of free open source email servers, it can be intimidating to evaluate which of these will work for your needs. Since these servers aid in cost-cutting and enhance the security for your business, the role of these servers seems to be indispensable.
If you are reading this right now, you will become familiar to some of the best servers of this genre. I have done an extensive search and gathered information on the best free open source mail servers. Let us delve more in-depth, and take a comprehensive look at the features of some of the best servers.
Best Open Source Email Servers
1. Zimbra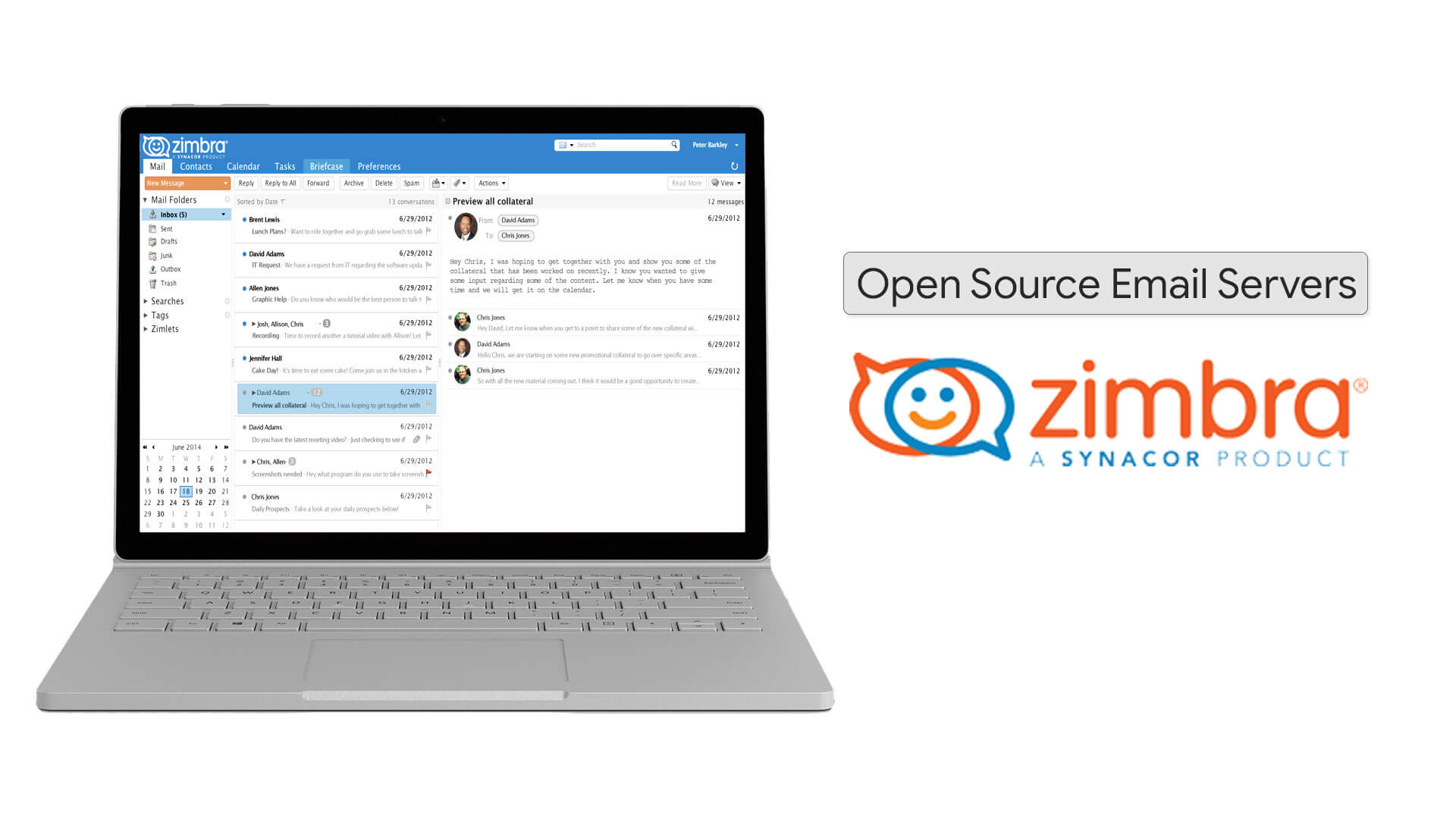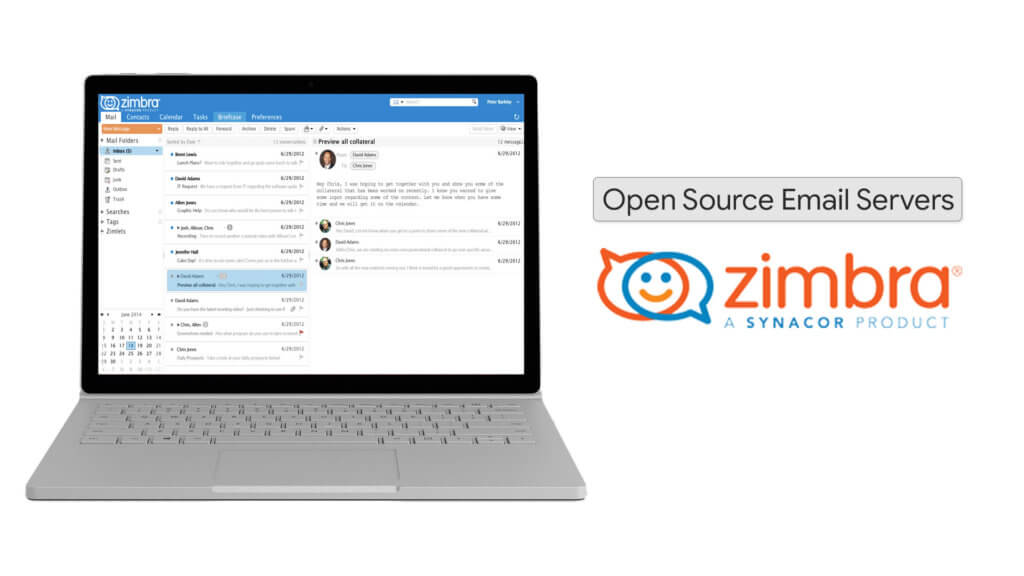 While searching for the best free open source mail servers, you must have come across this name. Millions of people prefer Zimbra; it is an enterprise compatible email server and client solution.
The server offers a plethora of features like task management system, document management system, calendar management system, along with advanced search options. The flexibility it provides makes it a unanimous choice for most users. It gives you the convenience of sharing address books, calendar, and documents securely.
You can use it for managing both incoming and outgoing emails, databases, and much more. It also offers total cross-platform support by integrating all the major operating systems.
The server comes with fully incorporated antispam and antivirus capabilities. Presently, there are two versions of this server.
One of them is the open-source version and the other one being the commercially supported version. Unquestionably, Zimbra can provide help to corporate organizations for effectively managing their collaborative tools and mailing requirements.
2. Open-Xchange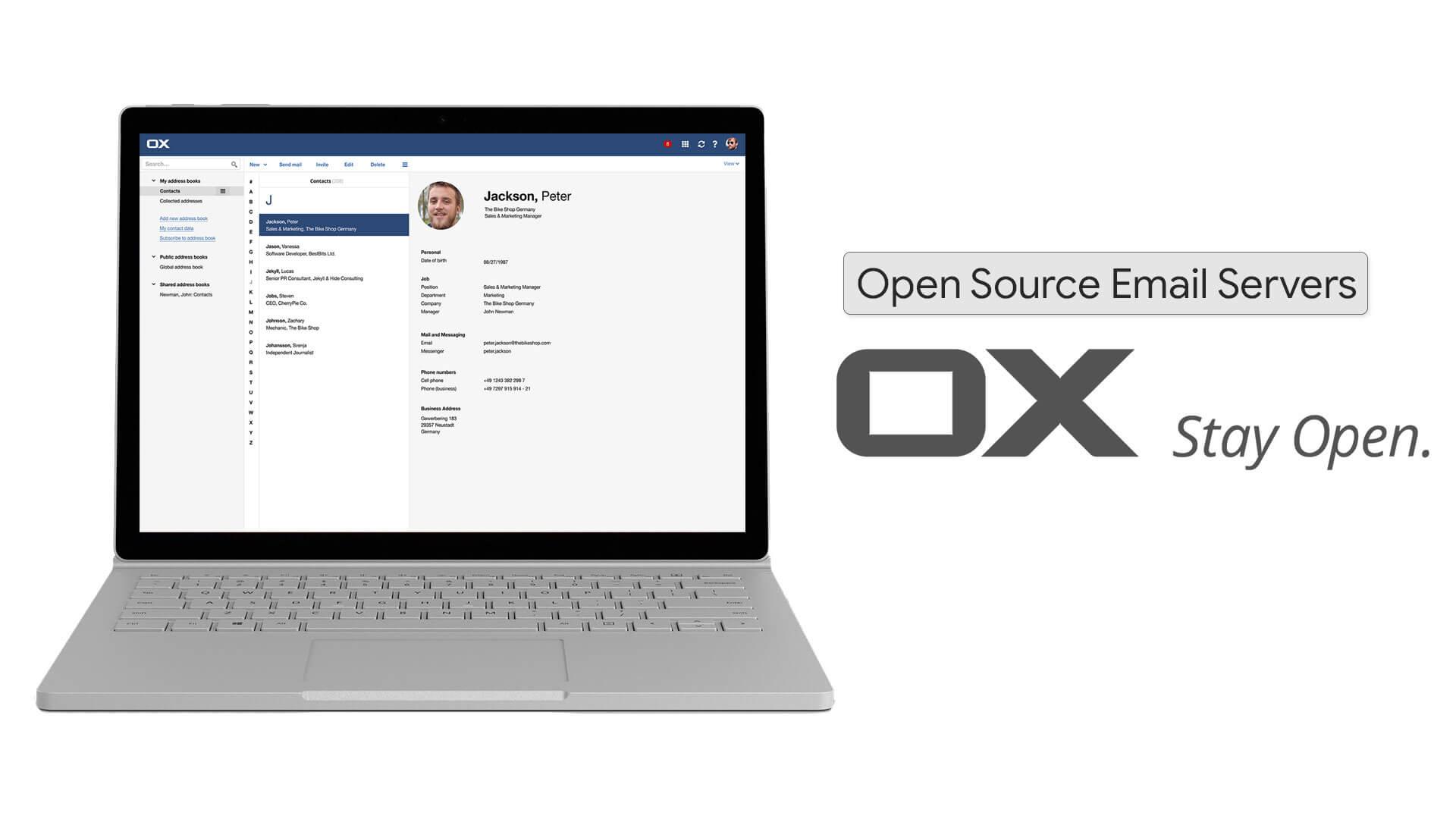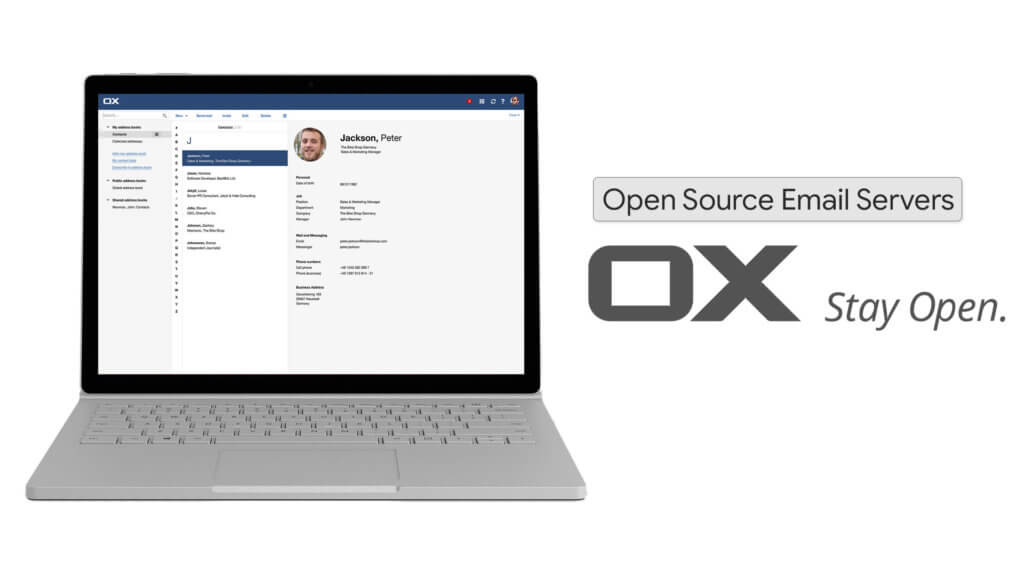 Open-Xchange is available in different versions. The Hosting and Server versions require a subscription. The community version of this mail system is available for free.
The rich and varied features of the Open-Xchange App Suite make it convenient for use as an email and a collaboration platform. Every employee in an organization can get a professional email. Precisely, they get a digital platform for communication along with cloud storage and spam protection.
The email server incorporates features like the customizable dashboard, POP/IMAP/Webmail, and the ability to integrate all the other email accounts.
The key benefits include additional privacy and integration via the help of OX abuse shield, offline availability, and branding for customized design. Since it is compatible with both Android and iOS devices, it serves all your mail-related requirements on the go.
3. iRedMail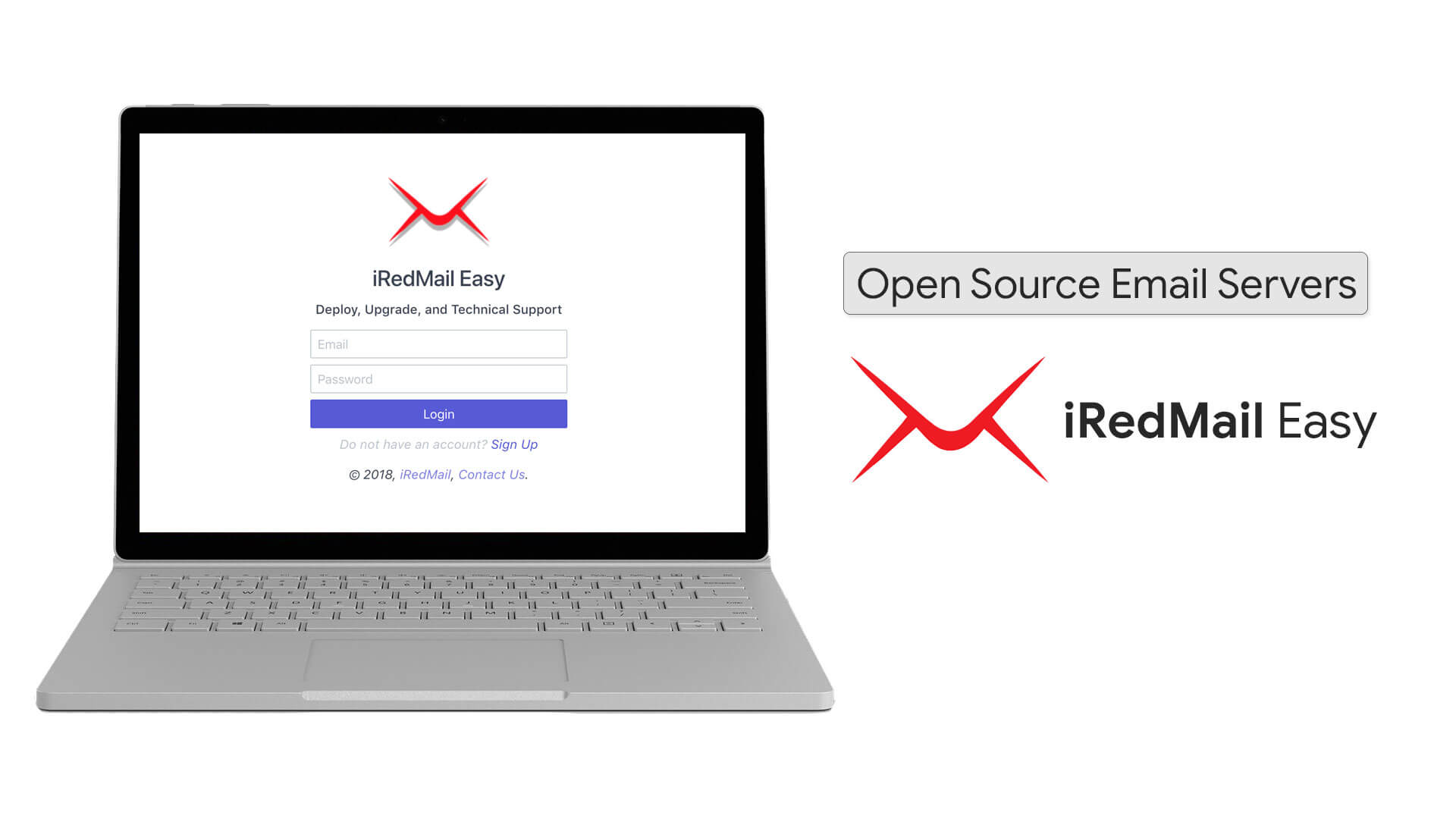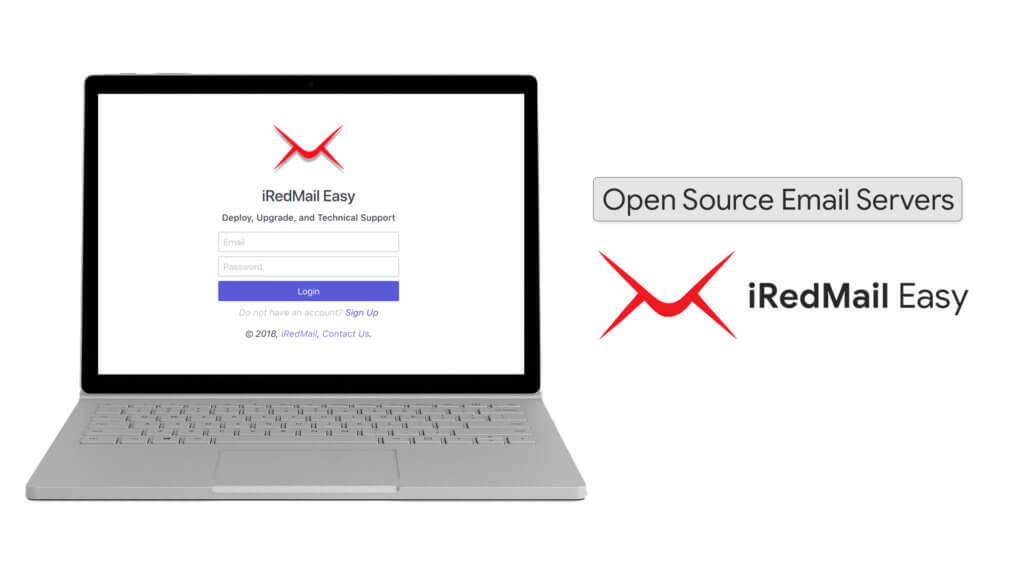 iRedMail is the ideal choice if you are looking to transform your Linux-based server into a powerful open source email server. It will work flawlessly on all the known Linux versions.
iRedMail is drastically different from the other mail systems. Mostly, the other mail servers, promise a plethora of features, but in reality, they imply certain restrictions. iRedMail, thankfully, offers what it promises. Thus it has become one of the most favorite servers among users.
Another exciting feature it supports unlimited accounts. You have the option of creating as many mail accounts you desire. The server is secure by default. All the emails are encrypted, and the passwords are stored.
Furthermore, with the email security, inspect transaction log, you can be sure, no other organization can access your messages stored in your system.
Each component used in the mails server is open-source software. Thus, downloading bug fixes and the necessary updates is rather easy. Lastly, the spam filtering and web admin panel features add a lot of value to it.
4. Modoboa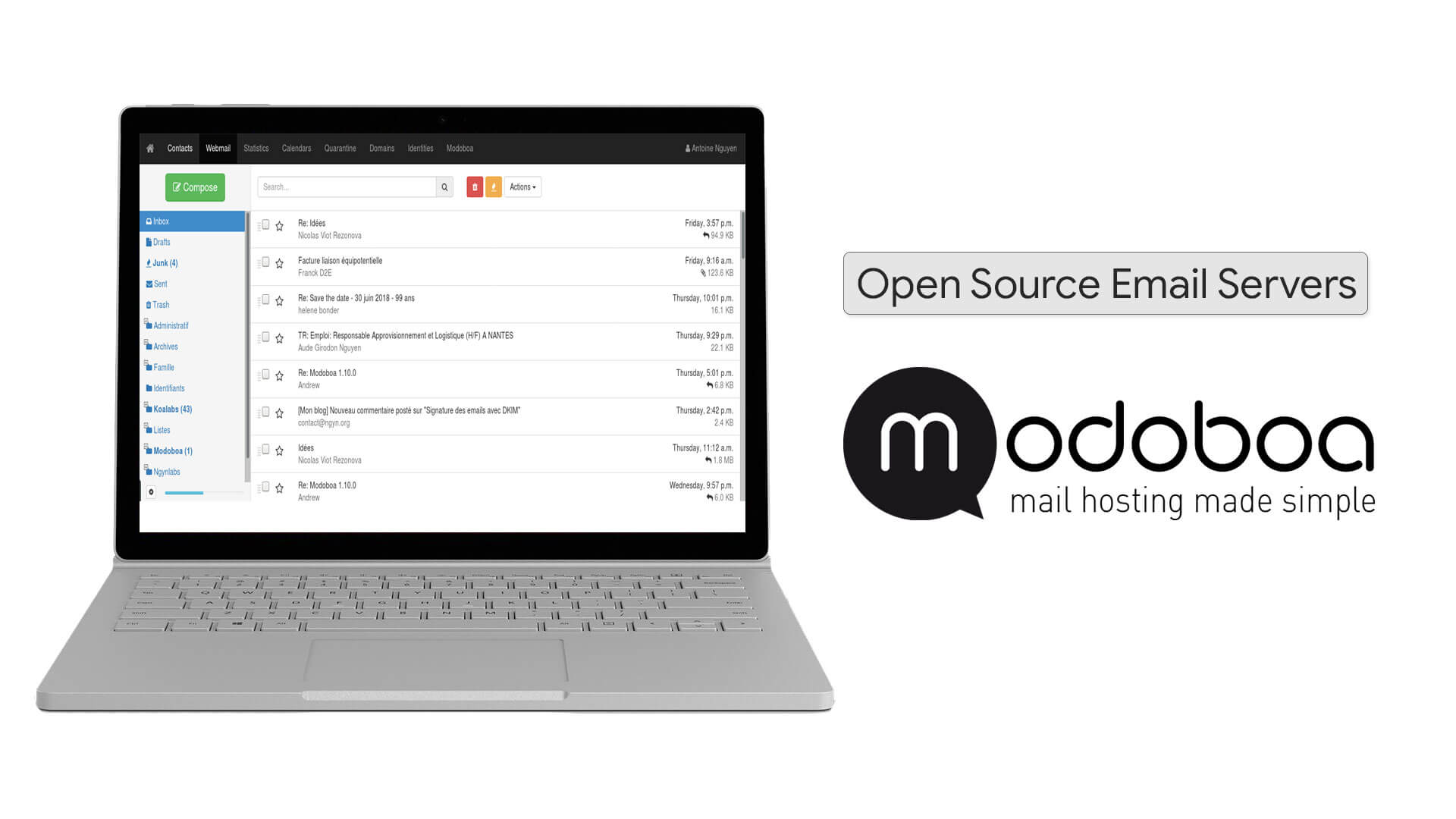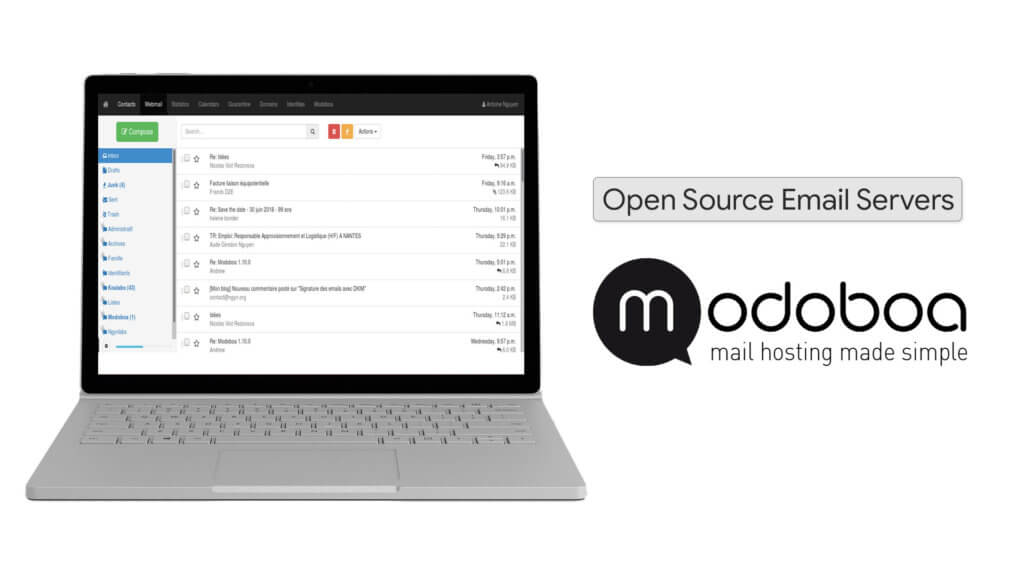 Here is another open-source mail server for the Linux platform. It is written in Python programming language and uses several other frameworks like Django, jQuery, and Bootstrap. The server is designated to work with Postfix SMTP server and Dovecot IMAP/POP3 server. It offers support for MySQL/MariaDB and Postgre SQL database.
The administration panel lets users manage domains, mailboxes, and aliases. Modoboa's webmail client offers a filter for helping you organizing messages to various folders. The inclusion of Amavis frontend aids in blocking spam and detect viruses.
With additional features such as inbuilt monitoring, webmail, and autoreply messages for Postfix, the server does pack a lot of punch. It also integrates with Let's Encrypt to get SSL and TLS certificates, ensuring the organizational emails are safe and secure.
5. Axigen- Free Mail Server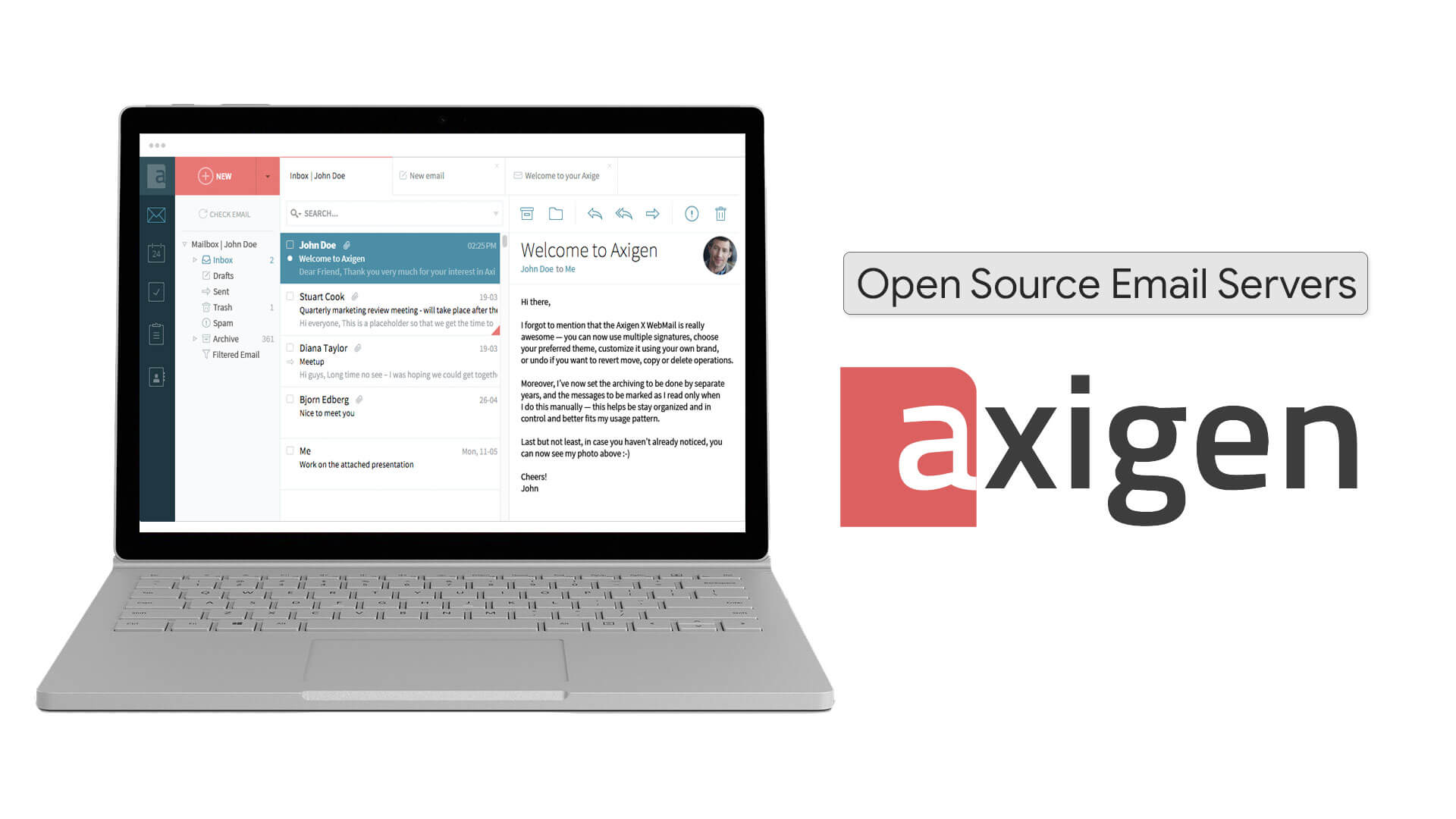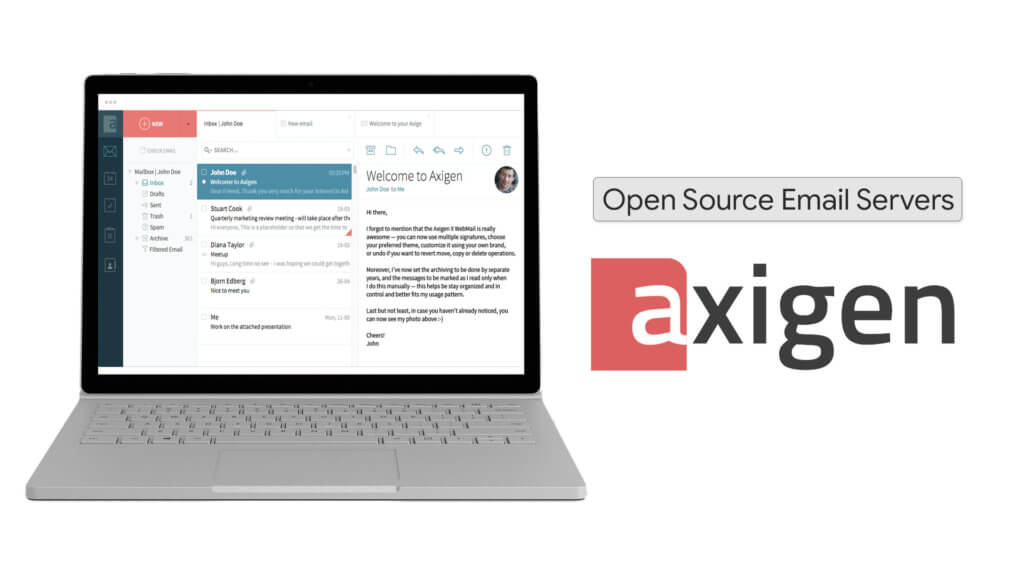 Axigen mail server is targeted towards small and medium businesses. Users find it a worthy alternative in the category of Open source mail servers. However, there is a limitation of the free version. Users can use only five domains and support an equal number of groups and users.
The mail server got a recent update, making it more secure than ever. Presently, users must change their passwords every time they log in, set up a password expiration date. Furthermore, the new version has the ability to disable logins with the help of aliases. What more! The entire operation is manageable from the web-admin control panel.
The salient features of this free mail server are equally impressive. You can send mails on behalf of others, it has a firewall like rules and offers multi-layer access control.
There is the option of blacklisting, whitelisting, and greylisting as well. At any point in time, you can retrieve messages from external email clients like Gmail or Yahoo Mail.
6. Scalix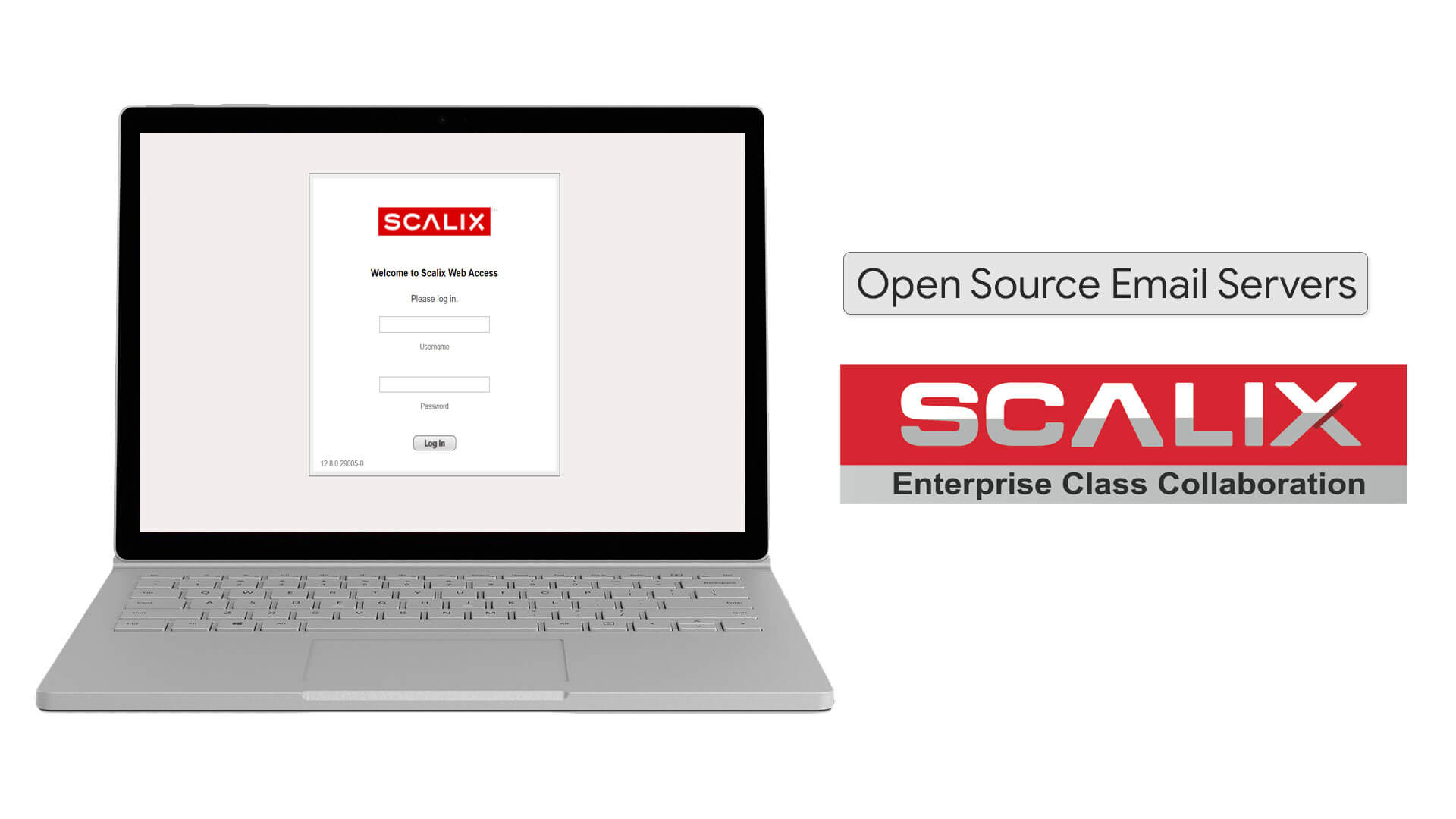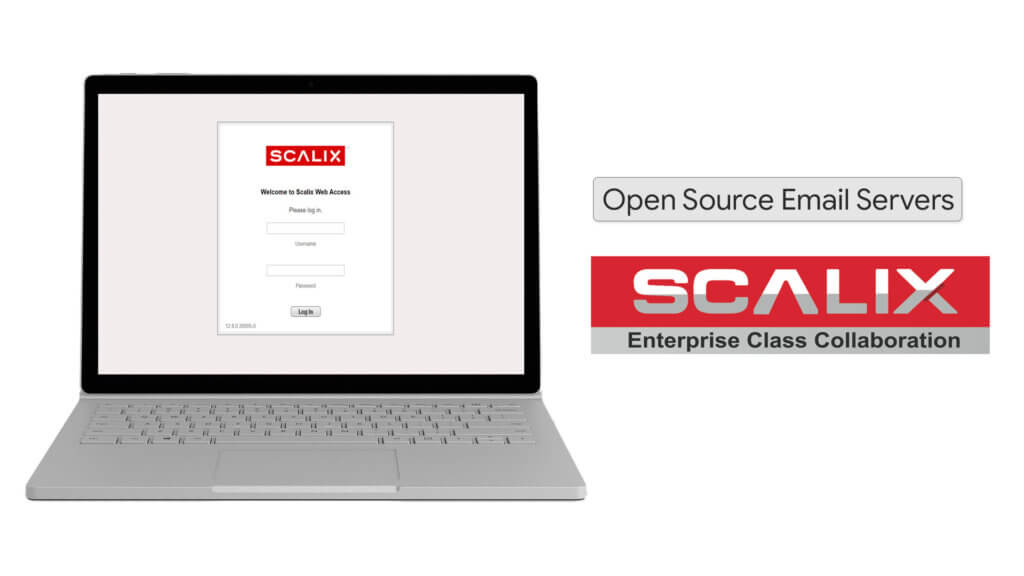 Chances are, you are missing those good old days when you used Outlook as your default email client. Scalix is all set to rekindle that experience. The mail server is the successor of the HP OpenMail. Without a doubt, its features deserve a lot of accolades. Users have the choice of using it in the free version and a commercial version.
It comes with full group scheduling capabilities, permissions-based public folders for emails, calendars, and contacts. You can drag and drop items from your mailbox to any public folders you desire.
Scalix let you send and receive emails in rich text format, and it supports autocomplete and auto preview of messages. Another notable feature is the Out-of-office assistant. It can automatically reply and forward messages to the intended recipients.
7. Zentyal Mail Server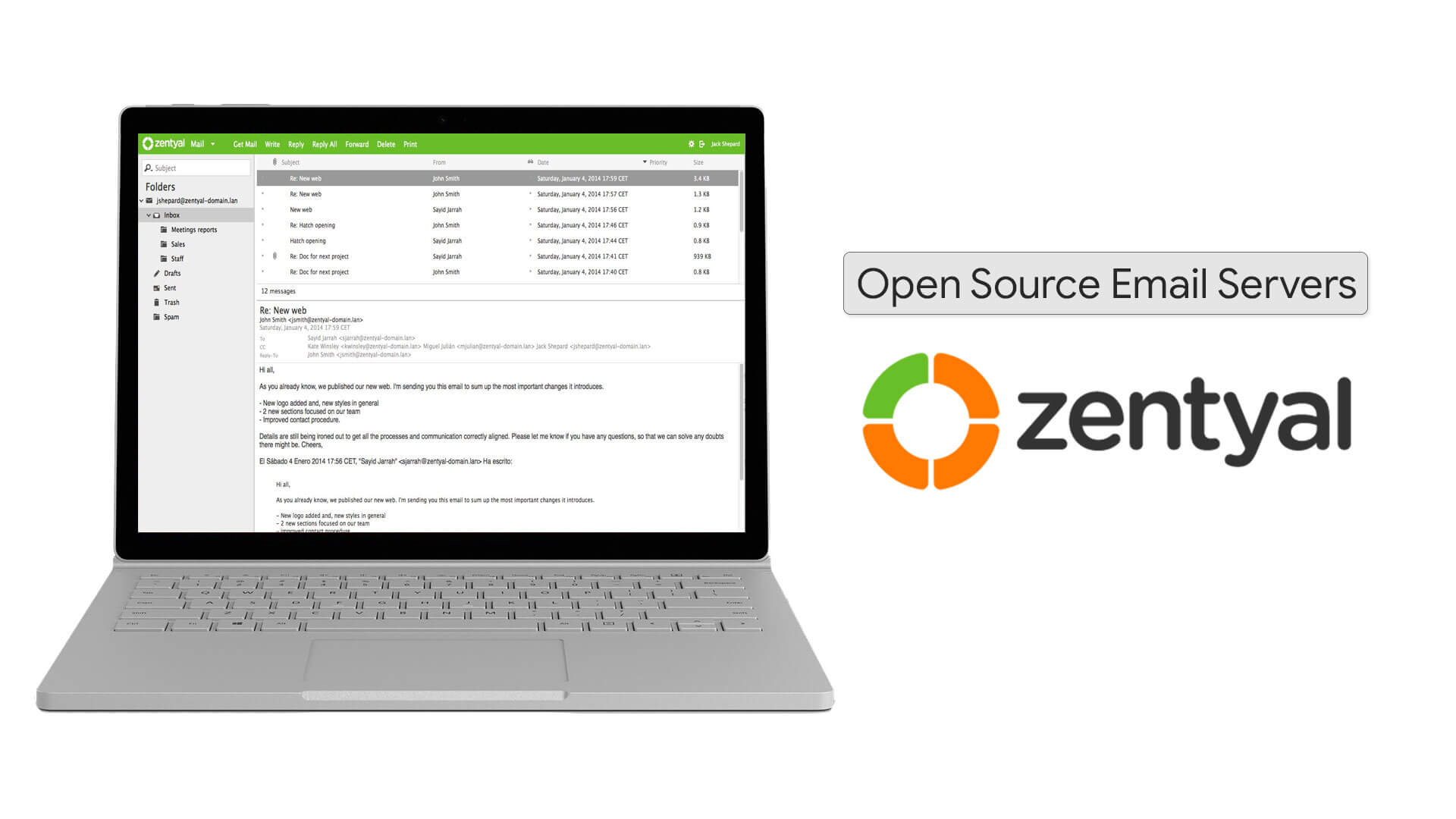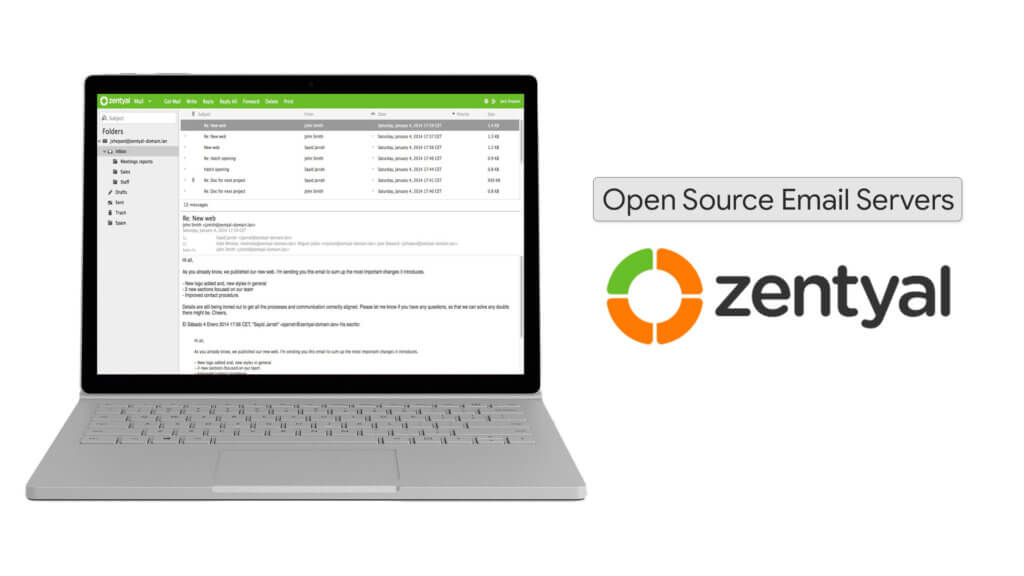 The Zentyal Mail Server is based on Ubuntu server and works on the SMTP, POP3, and IMAP4rev1 protocols. It offers support for rich text messaging, with the help of pluggable mail filters. Additionally, it can handle the virtual domains with utmost precision.
The server is based on the Zentyal framework; it incorporates the design, principle, and features of it. The USP of this mail server is its ease of use, XML-based configuration, remote management, and much more.
Among the key features, we ought to mention the mail filters and agents that offer an application logic layer. It provides support to cross-platform servers like Windows, Unix, Linux, and the Mac OS.
The application-independent authentication and authorization, along with a sample JSP-based webmail interface, are added inclusions of the server.
It also does not compromise on security and has inbuilt SSL/TSL support. If you do not know this already, the Zentyal mail server is a trusted name as it has been tested with the pioneer mail clients before. The list includes names like MS Outlook, Mozilla and many more.
8. MailEnable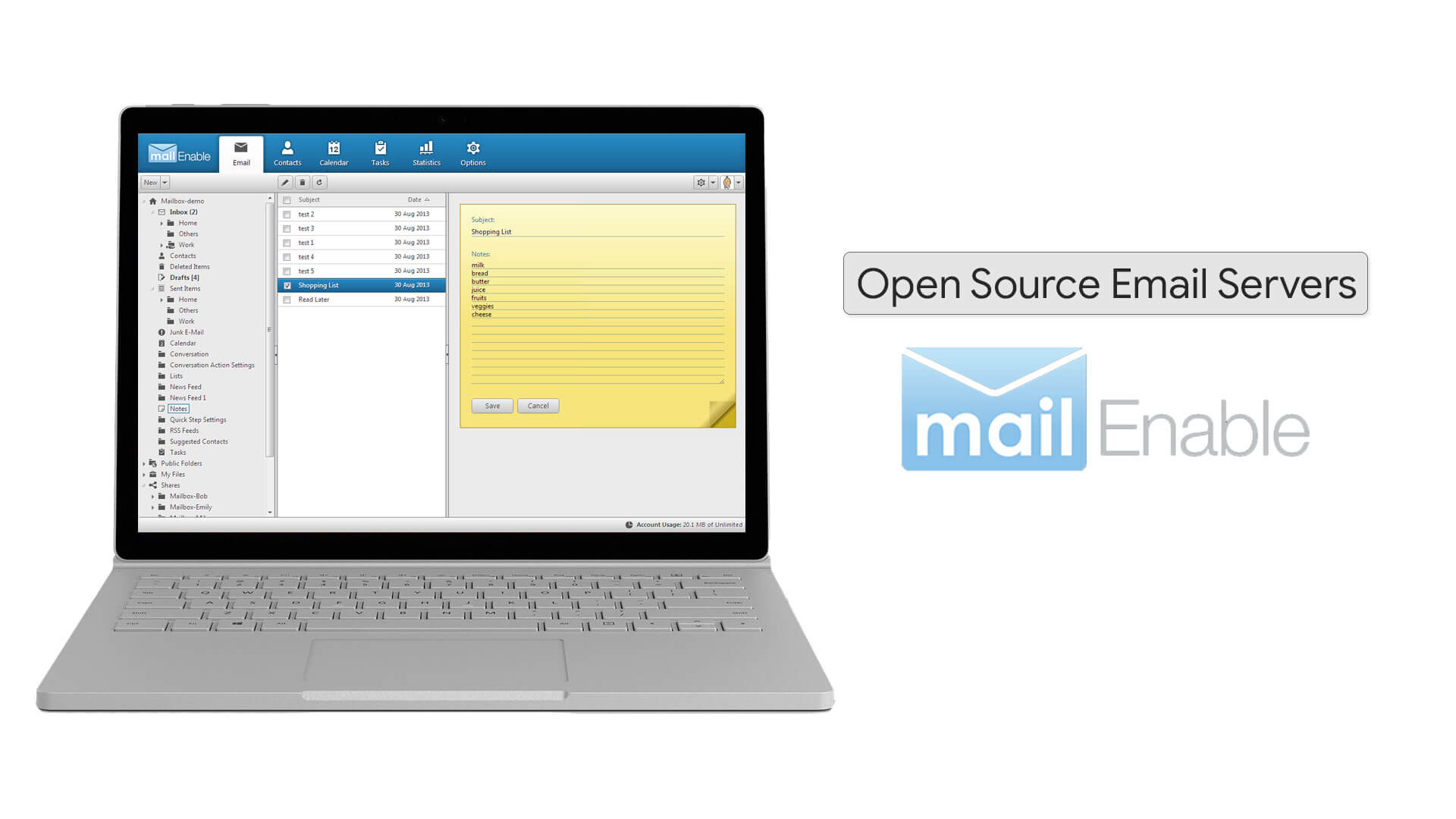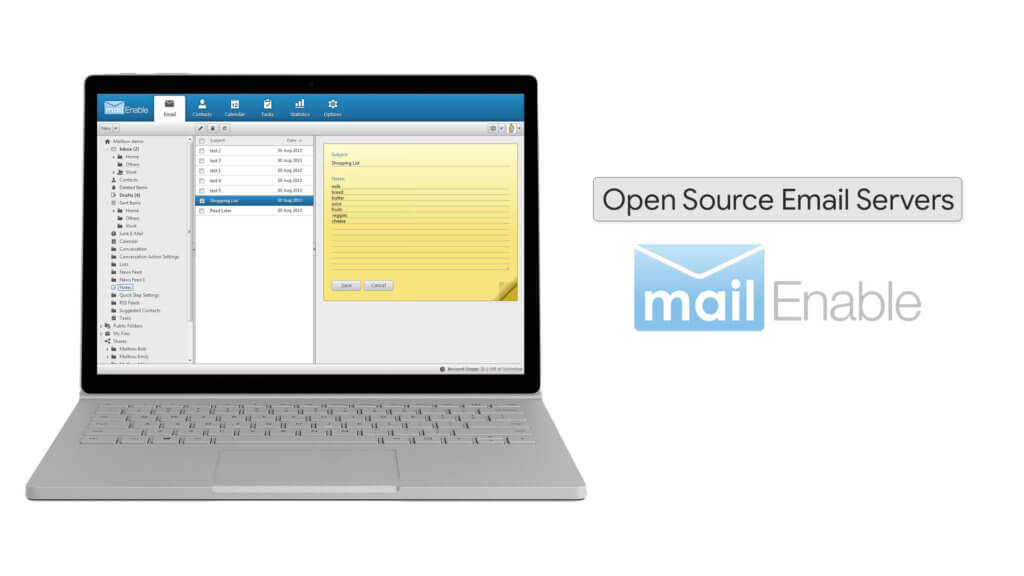 The MailEnable server is available in standard and premium versions. As you can expect, the standard version is free to use the mail system. If you are looking for a robust SMTP, POP3 webmail service, MailEnable will meet your expectations.
The installation procedure is a breeze, and it is backed by powerful administration software. Despite being a free open source server, it is devoid of any spyware and adware.
The free version, as you can expect, has lesser features compared to the premium version. However, the essential elements are good enough for organizational needs.
Some of the salient features of the standard version incorporate improved administrative features like indexing, monitoring, and importing. It also supports multi-file upload and international domain support. The AJAX webmail client boasts of significant speeds and is packed with tons of features.
Furthermore, MailEnable incorporates an anti-spam, PTR record checking, auto banning of IP addresses, and DNS Blacklisting. You also have the convenience of managing all the contacts in your browser.
I hope this article helped you in your quest to find the best Open Source Email Server apt for your need.
Frequently Asked Questions