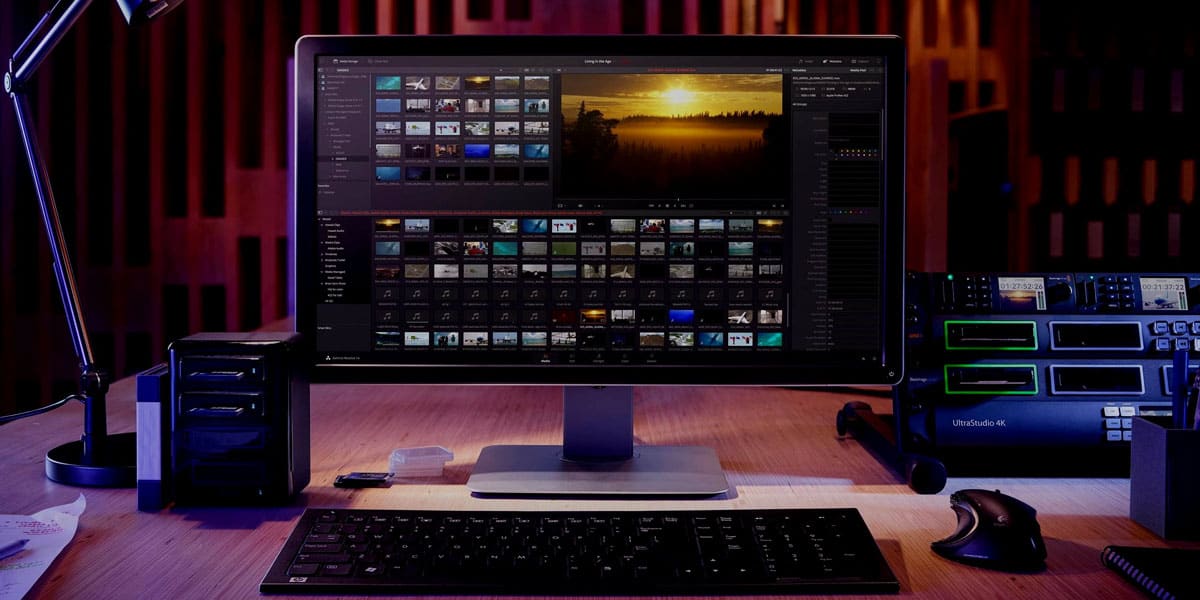 If you are into vlogging or if content creation and taking video clips are your passion, then knowing about the video editing software is always useful. They help you edit and fine-tune the videos so that the result is remarkable. They also come with a number of tools and features like transitions, stabilizers, multicam module, motion tracking, and 4k and 8k video skills.
Some of them also provide a pastel color palette to choose a suitable color for the background of the video. A thorough idea about the pastel colors in shades of pink, green, blue, white, orange, red, and black is vital to use them according to the situation, topic, and requirement of videos.
Before starting with our 7 best video editing software list, let's check some factors that might help help you choose the best video editing software.
Factors to Choose the Best Software to Edit Your Videos
So, these were the top 8 softwares we recommend to use for editing your videos. However, a lot of factors contribute to the final purchasing decision. We're here to help make those considerations easier with this guide of which factors to consider while choosing the best fit for your video editing software needs.
1. User Interface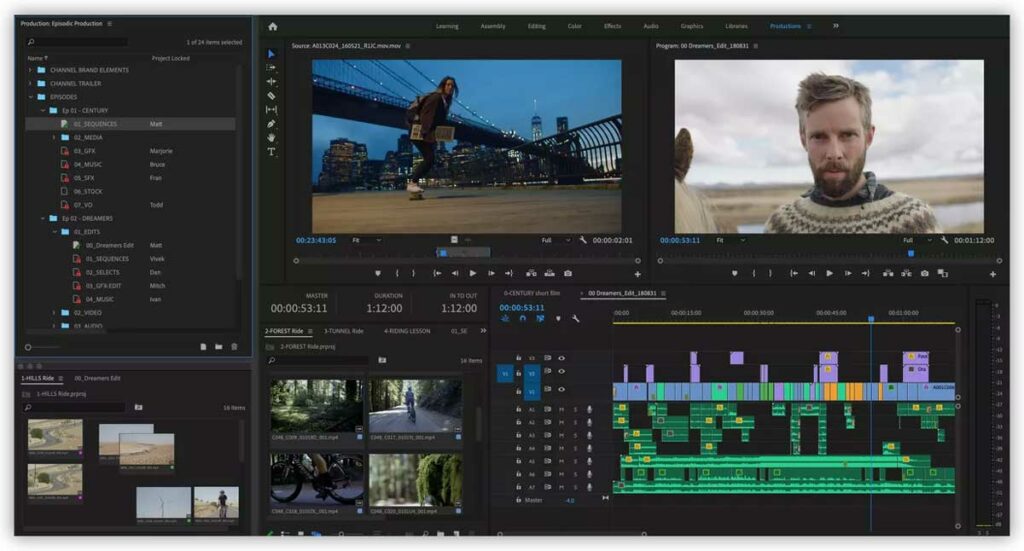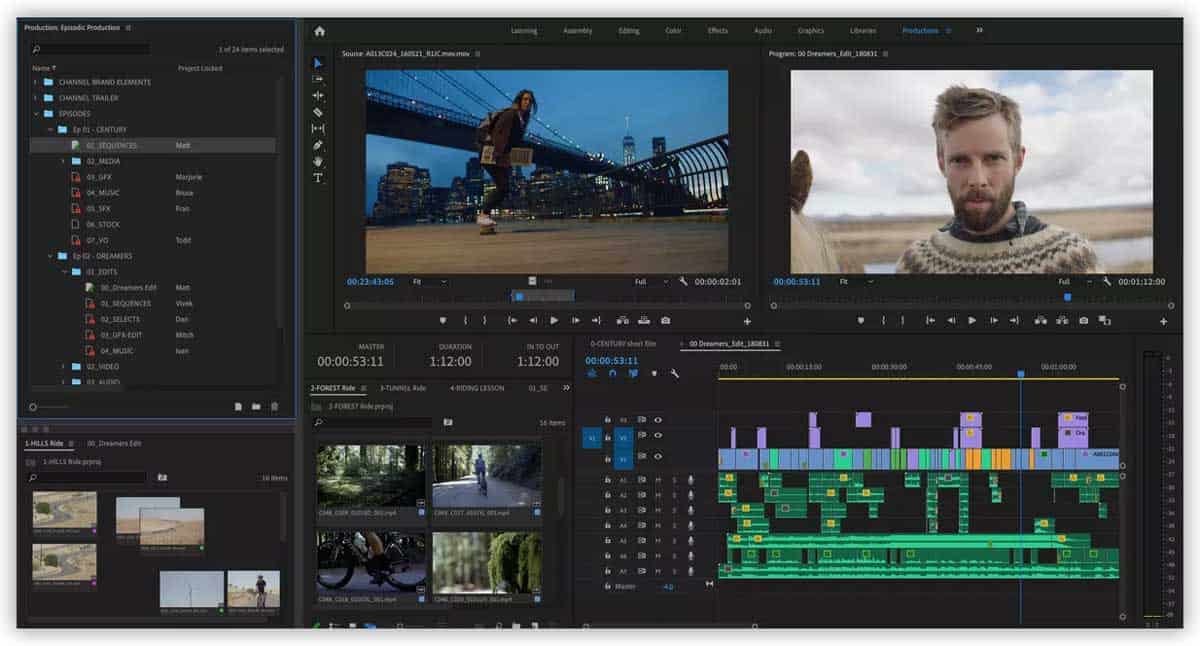 If the UI design of a software is struggling to find itself, then the same will happen to its customer base. No matter how many "extra" features a product includes, if it fails in meeting the basic editing needs, then they're not going to make much of a difference. Since all of the recommendations here do well on letting you trim and split videos, keep an eye out for special effects (animated transitions, picture-in-picture, chroma key, etc.) Also, look for any differences in transition tool inclusion.
2. File format
Free softwares often comes with technical and legal limitations. Meaning, it won't be able to support some of the standard file formats as they require a licensing fee. Having said that, this factor will come into play only if you have specific video format editing requirements. Not much to ponder over otherwise.
3. Color Grading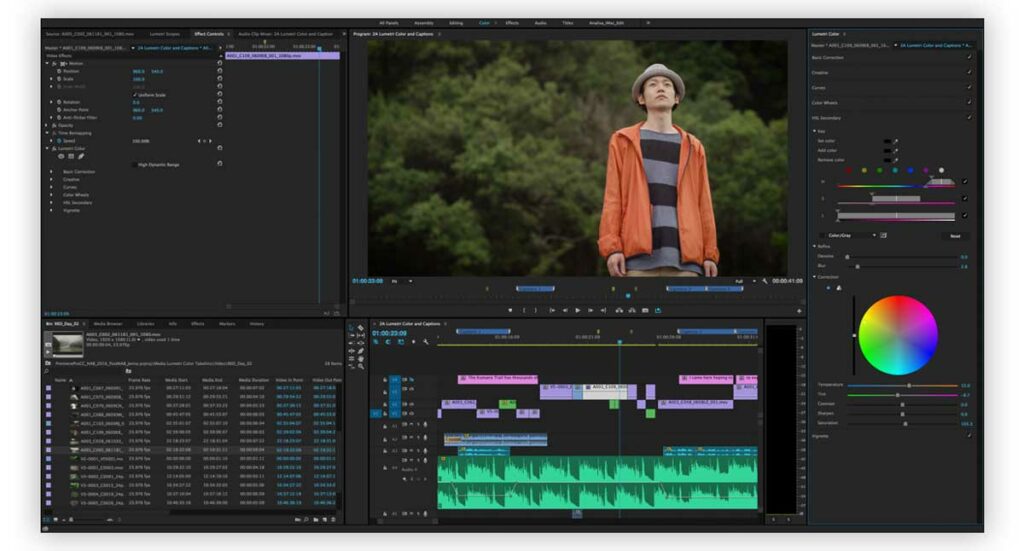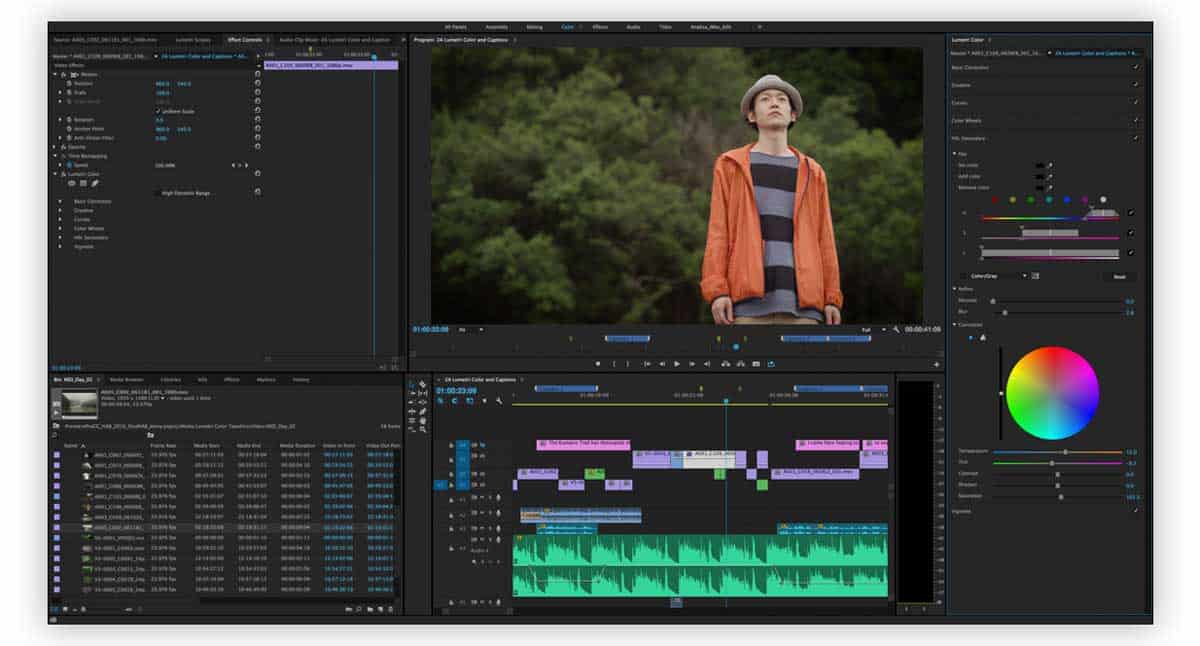 Most videographers know that even after shooting with the same cameras and setups, there can be a lot of discrepancies in different camera set videos in terms of hue, saturation, and even brightness. In such cases, the editor has to even out those differences during post-production. You need to make sure that the product you're opting for includes such functionalities which enable you to do so.
4. Audio Control
Needless to say, audio is a very important part of any creative content. Thus, we would be considering products which offer us more options and control over the audio editing part. Most of the softwares included here will let you tailor any soundtrack files with your video, remove background noise, add artificial sounds and more. Some of the premium versions also allow for audio ducking meaning, reduced background effects during dialog. Be sure to make an informed decision in this one.
5. Transitions & Special Effects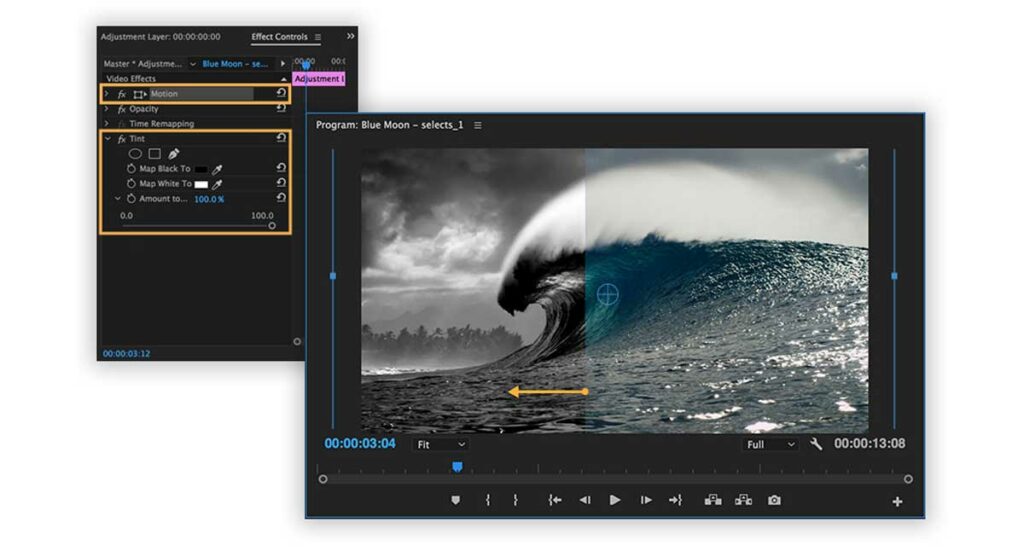 It's always nice to have some handy tools in the bag right? Some of the free to use candidates in our list would probably lag behind in this factor of consideration as the paid versions definitely earn their price by offering impressive transitions, and special effects templates. Apart from the ones we already mentioned before, depending on your likes and requirements, keep an eye out for specific functionalities. For example, the intuitive motion tracking and mask designer tool of the PowerDirector sets it apart from the competition in some ways. Similarly, the morph cut transition feature of Premiere Pro is certainly praise worthy.
6. Software Stability
In the penultimate point, the stability of software also plays a major role in the decision making process. We certainly won't opt for a product which is known to be a constant recipient of bugs and update patches. Be sure to look for a product with stable software which could stay with you for a long time without need of urgent attention.
7. File Output
While most of our candidates support HD, DVD, MPEG-4, and other common output formats, some of the premium softwares pull ahead by taking things to the next level. For example, Adobe Premiere Elements and the Premiere Pro both offer HD with BluRay, only the Premiere Pro supports XML/EDL format. Make sure you access your requirements before you make the final decision.
8 Best Video Editing Softwares
1. Adobe Premiere Pro
Editing any kind of video format becomes hassle-free with Adobe Premiere Pro. It comes with 360-degree editing and Multicam facilities. Runs on Windows 10 and Mac OS platform, this video editing tool needs a minimum of 8 GB RAM.
Maintain background color with Lumetri Color tools

Huge variety of fonts and styles and texts to add to videos

Personalized presets with Media encoder package

Different formats for outputs

Sharing videos is easy on different social media

can take video clips from any recording device
This nifty little piece of work from Adobe was used in Superman Returns. Needless to say any further, setting itself apart from the traditional market, this software is aimed at the professional market and has more features than the Premiere Elements.
2. Adobe Premiere Elements
Make video editing easy and fun with this excellent software that needs no subscription. Its 2020 version has a handful of new features like adding motion titles to stationary frames, including bounce-back effects, and drawing the footage out from the pictures. You can use it on Mac OS platforms and also windows with 64-bit. If you want to make video editing effortless, use its guided mode and quick mode. This software allows the addition of over 400 objects and special effects to the video clips. It has many other features like
Removal of solid colors

Video stabilization

Dehaze for adding contrast in your countryside videos

Editing 3D videos

Production and export quality is high

Setting up Blu-ray disc and DVD for personalized themes, menus, and videos

19 file formats for sharing the videos directly on Facebook, YouTube, and Vimeo
Boasting the title of number one selling consumer video editing software of 2020, Adobe Premiere Elements, unlike many of its competitors is capable of supporting picture-in-picture and chroma key functionalities. This software also offers real-time video rendering making it a perfect choice for the ones who don't like to wait.
3. Fastreel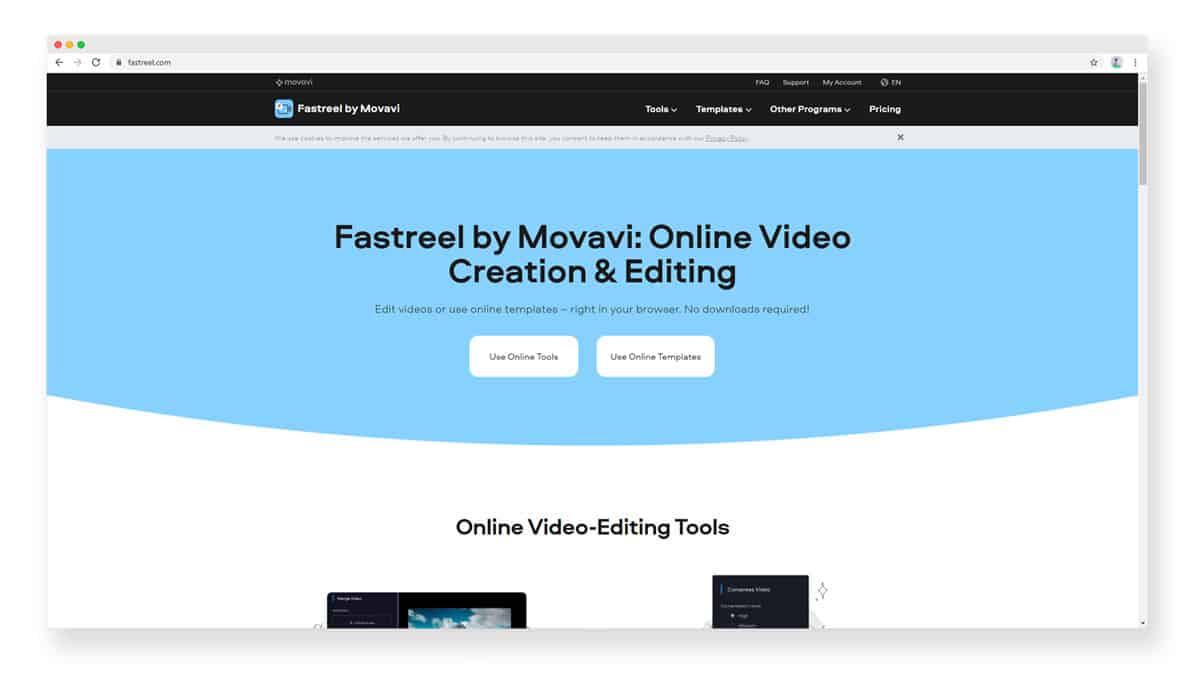 If you are a non-professional enthusiast in video editing, Fastreel will be an excellent solution for you. Fastreel by Movavi is an online video editor that has an intuitive interface and broad functionality. Whether you need to create a new video, edit one, or compress video online, this program will work for you.
As Fastreel does not require downloading, you can use it through your browser, and there are no special requirements besides an internet connection. This video maker offers such functions as:
creating a video of several clips or images
changing videos' speed
rotating and resizing videos
looping and flipping videos
adding titles, subtitles, and watermarks to a video
creating split-screen videos
muting videos or adding music to them
Fastreel includes a library of different audio tracks that are royalty-free, so you have a choice: to upload your music or just to choose one from the library.
As you can see, there are abilities for detailed editing and simple instruments that can help you, for example, cut video online or crop video online. It makes Fastreel a multi-purpose tool that is suitable for all users.
4. HitFilm Express
Are you a YouTube enthusiast? Is making indie films your passion? Then opt for this freeware video editor that comes with the VFX package. Adding different types of special effects is simpler with this software than others. It has some special attributes which are
Over 180 special effects are there.

Pre-built 3D effects and transition

Gunfire effects, lens glares that you can customize, and temporal effects

2D and 3D composition

Refining and returning of videos can be done within minutes.
There's no doubt in saying that HitFilm packs a powerful combo. Right from simplifying workflow to the capability of handling large numbers of file formats. They also offer free training resources to help you see any project to its fruition. With an active community of dedicated users, what more do you need to ask for?
5. Corel VideoStudio Pro X10
If video editing is your hobby and you do it casually, opt for this software with editing capability of 360-degree video. If you are new to video editing, this tool is also for you as it comes with FastFlick, a video creator based on templates. This feature automatically makes a video from your footages and finishes it with the Project tab. Its other features include
Over 2000 animated titles, effects, transitions

Multi-camera to sync various clips

Audio level balancing between footages and background sound

Lots of sharing and output choices

Controlling the backdrops with Chroma key

Motion tracking to add special effects
The Corel VideoStudio Pro X10 has improved collection of special effects, and more than 2000 effects and video transition templates. Oh and did we mention the time remapping function? If you love slow/fast motion effects, you're definitely going to love this one.
6. VideoPad Master's Edition
Your search for lightweight video editing software ends with this one. One of the best editors available in the market, this can help you export and refine 2K and 4K videos. It is suitable to use in Kindle, Windows, Mac Os X, and also Android platforms. This software comes with a lot of excellent features like
Video stabilization, motion tracking, and editing of 3D videos

Exporting and using the output on different devices like 3GP phones, PSP, iPhone, and iPod

Many profiles for optimizing the device

Exporting videos easily on CD, HD-DVD, or normal DVD and Blu-ray discs.

Controlling the playback speed of the videos

Over 50 attractive effects

Different styles and fonts
The master's edition will enable you to use plugins, work with more than two simultaneous video tracks, and generate BluRay discs, making this software worthy of the praise for being simple and easy-to-use. VideoPad brings advanced features to the beginners and acts as a handy tool for advanced users.
7. PowerDirector
One video editing software that is suitable for both Windows 10 and 8 is PowerDirector. It is attuned with each and every modern video skill. Whether you are a pro or just a beginner in the realm of video editing, this comprehensive software is a must-have. A few of its features include
Lots of templates, effects, transitions.

Personalized titles and designs

Overlaying animated things

Combining video footages and coming up with video collage

Chroma key, audio mixer, and video stabilizer

Multicam designer module and 360-degree video

Many tools for motion tracking

More than 15 files formats and suitable for both 2K and 4K videos

Sharing videos on 6 different social media platforms at a time.
The PowerDirector by CyberLink will help you make impressive content with it's intuitive workflow and an easy to understand user interface. It will make the task of creating realistic image composites super easy with it's advanced masks tools. If you like quick edits, and a huge array of templates to choose from, take a look at this one.
8. Icecream Video Editor
Looking for video editing software that is completely free? Then look no further than Icecream video editor. It not only works as an editor but also helps you create a video from simple images and soundtracks. Though it lacks some modern features, the available features are enough to make a stunning video.
Trimming is very simple

Flip, rotation, and different video speeds

Over 15 transitions absolutely free

Different special effects like blur or old movies

One timeline for combining all multimedia files
A little tight on the budget? No worries, this software lets you edit, cut, trim, and make videos from both photos and videos. It offers all the basic functions that one could possibly need in a simple video editing software.
Conclusion
Editing skills can be developed over a period of time with continuous hands-on experience. How to use colours is an important factor of creating appealing and engaging videos.
When it comes to editing the videos to make it more impressive, opt for the 7 software mentioned above. There is another software named InVideo, which is also amazing. It not only helps in editing but also creating attractive videos within minutes.