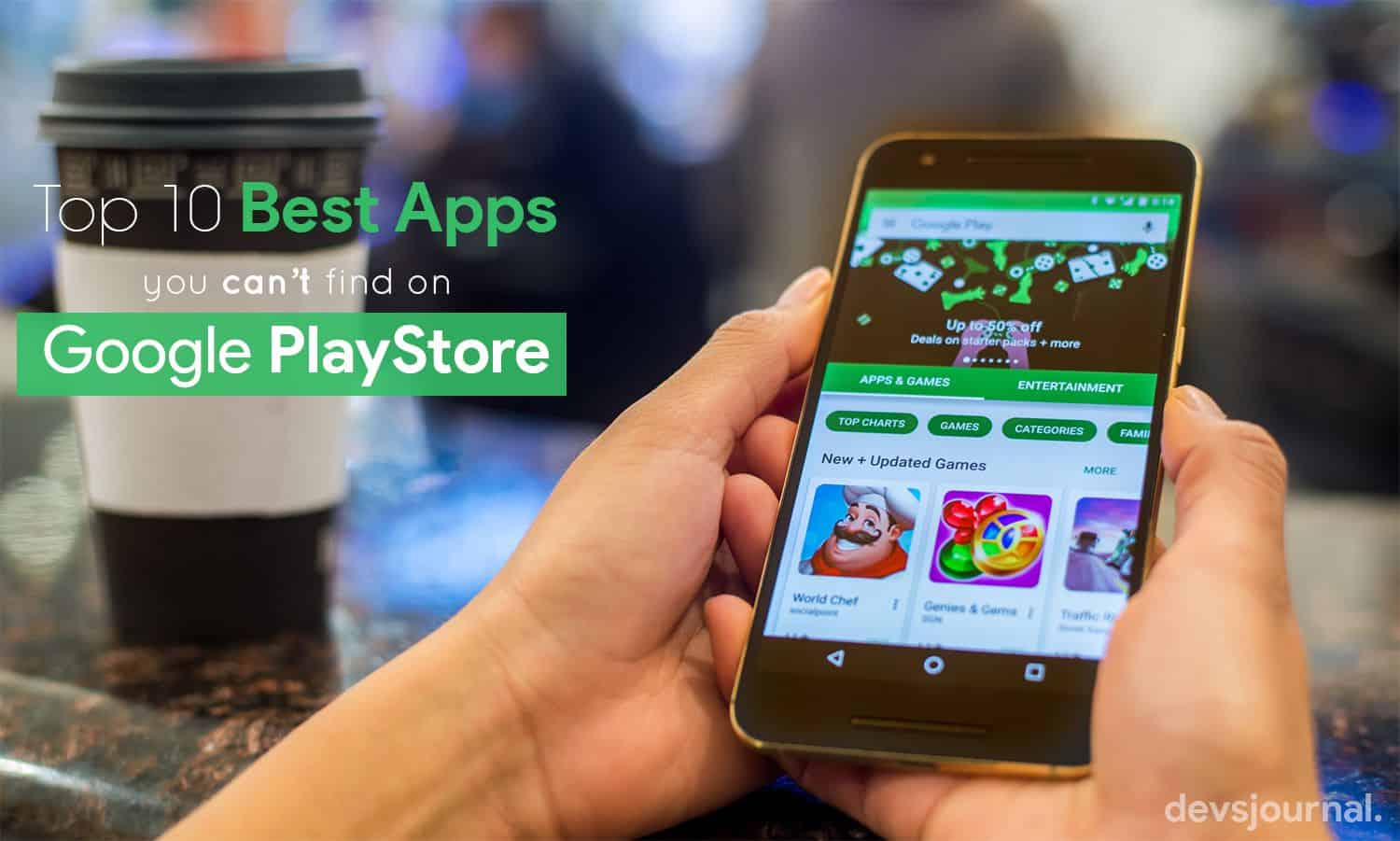 According to Statista, there are approximately 3.5 million apps on the Google Play Store as of December 2017. However, despite these numbers, there are still so many things the Play Store can't cover. While apps like "ad-filled" ram boosters, dialers, and many other useless apps easily get through the eyes of Google, there are still a lot of good apps out in the open that is worth the try. Sometimes works even better than those of its Play Store alternatives—if not equally good.
These apps are not necessarily malware haven (unless you get it from an untrusted source) but these are apps that have features that interfere with the rules and regulations set by Google, or in other word those that violate their guidelines.
There are still probably over a hundred of banned apps out there (or even thousands, who knows), but these are our favorites so far. Please use the link provided below to download the official apps. Stay away from versions that came from sketchy websites to avoid modified apps with malicious codes.
First thing first: Allow "Unknown sources"
To install these apps, you first need to enable the unknown sources. To do that, go to Settings, then look for Security. Look for Unknown sources in the given options, then toggle the switch next to it. Press "OK" whenever there is a popup.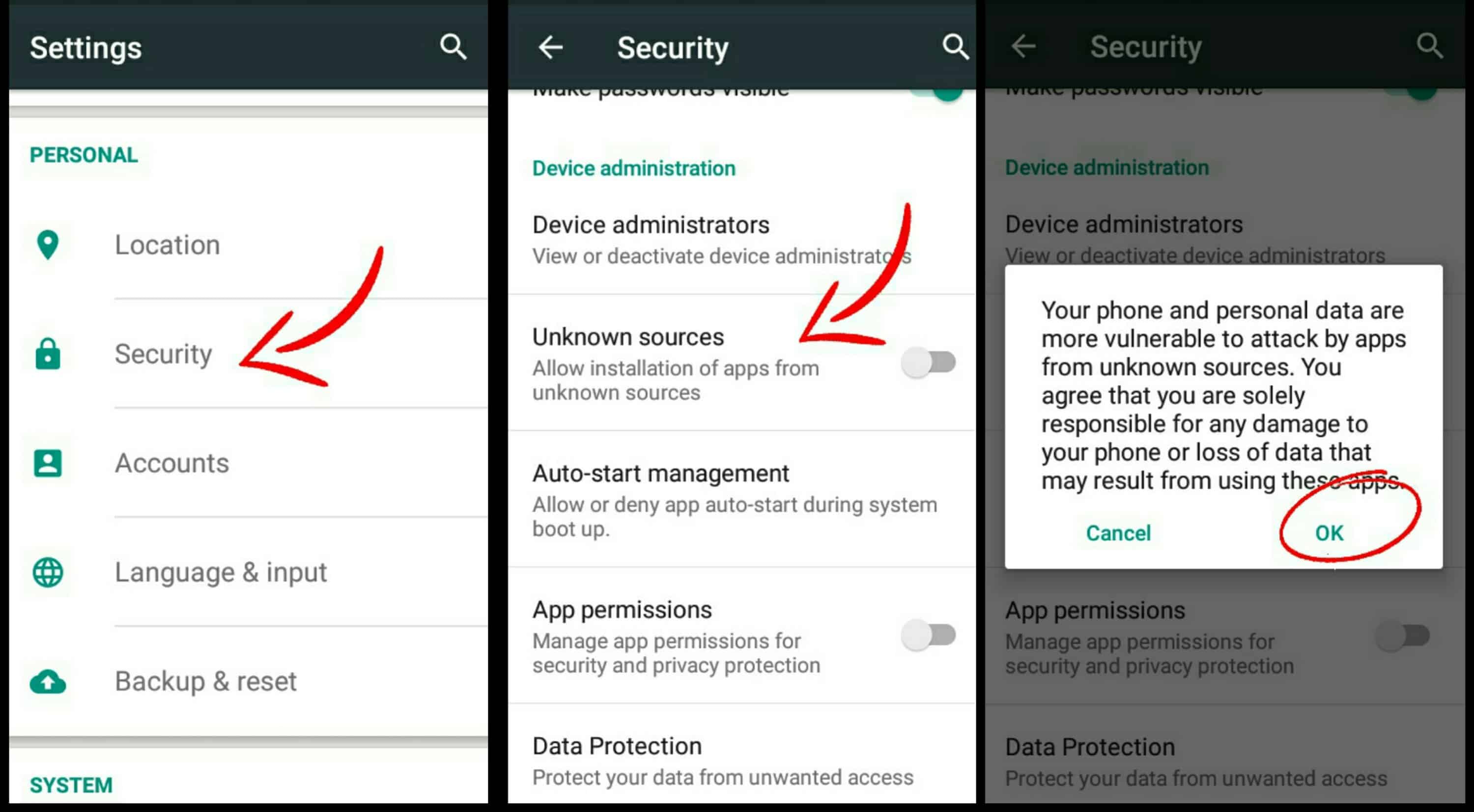 [toc]
Best Android Apps not available on Google PlayStore
1. Mobdro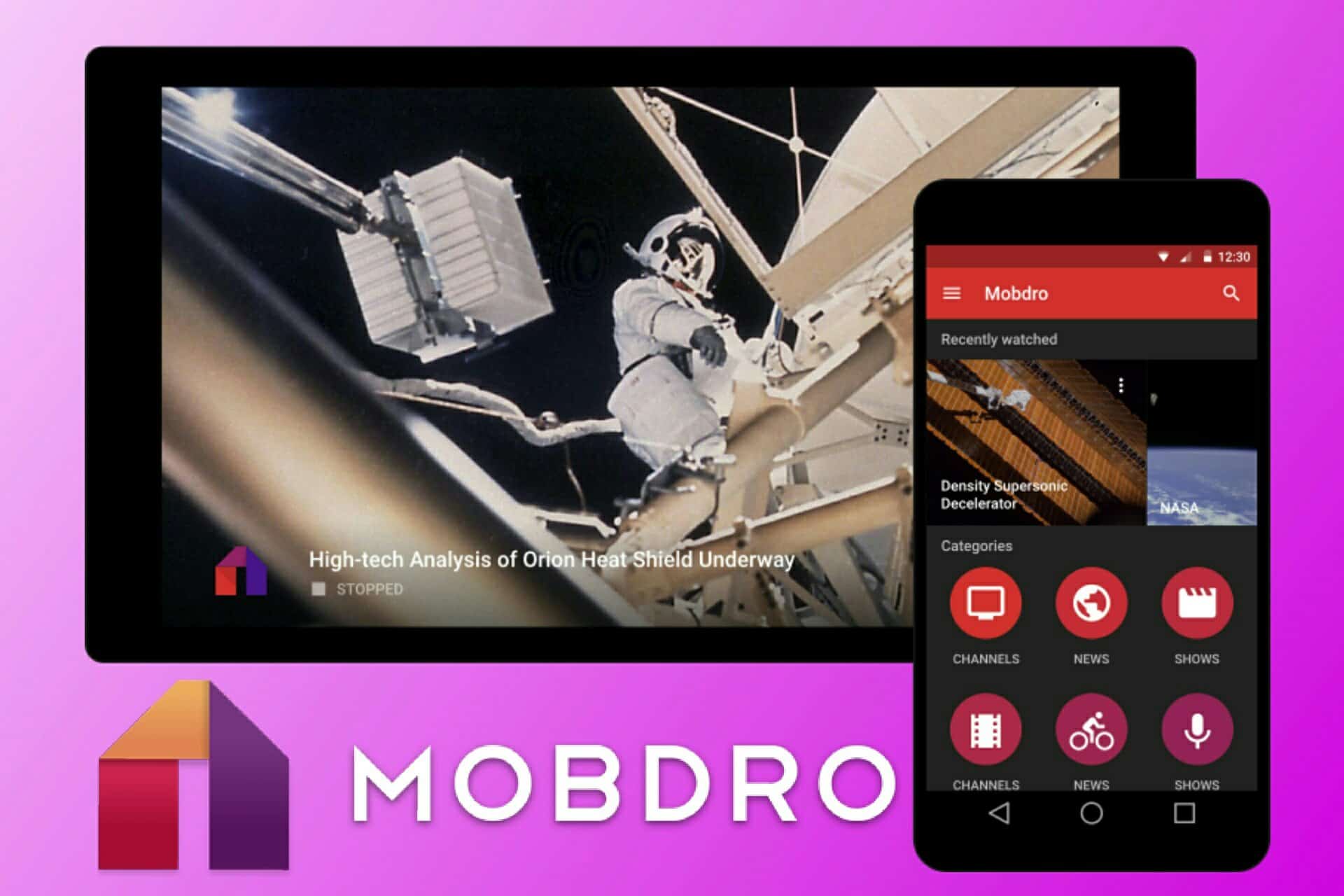 This is one of my personal favorites on this list. Mobdro has been around for quite a long time and is available for both smartphone and tablet devices. This live TV app lets you stream any available cable channels and videos of your interest 24/7 including National Geographic, History Channel, Disney, and Nickelodeon. If you're away from home but don't want to miss your favorite TV show, this app is very handy.
Get Mobdro here.
2. VidMate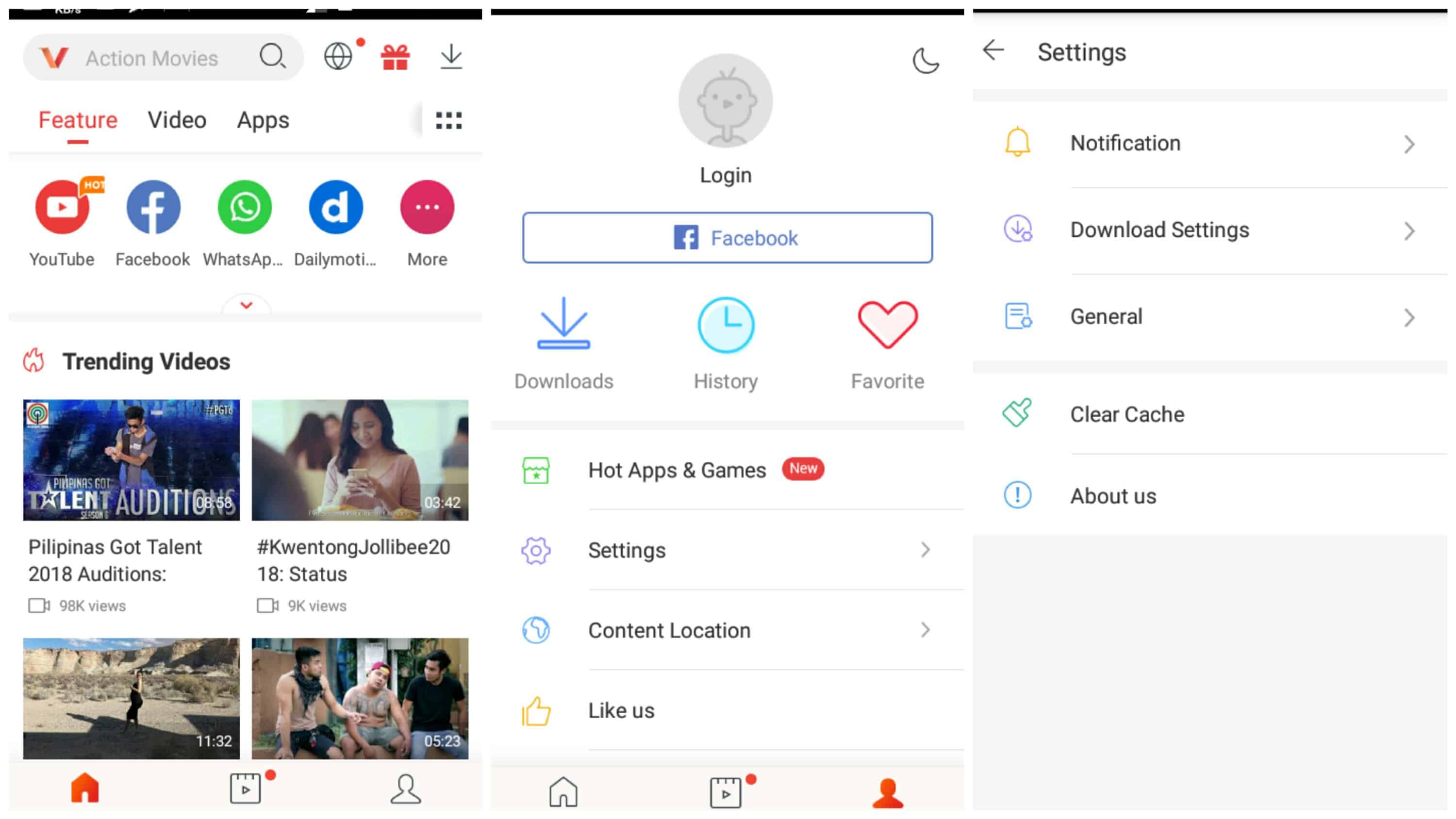 To be honest, I used to hate this app. But kudos to the developers, VidMate has improved so much—although not yet perfect. This app lets you download almost all the videos online. Just paste the link on the search box and VidMate will scan for any downloadable videos. If you're on YouTube, just copy the link and a download icon will appear at the bottom right of the screen. Clicking it will redirect you to the VidMate app.
The UI is also more modern compared to that of TubeMate. You also get a video and audio player, with features like subtitle and lyrics search. You can also hide your downloaded videos from the downloads tabs.
Before start using the app, look for the Settings and go ahead and click Notifications. Under Notifications, toggle the switch for Push Notifications. This will stop the app from sending you content recommendations (inappropriate contents most of the time).
Get VidMate here.
3. Fildo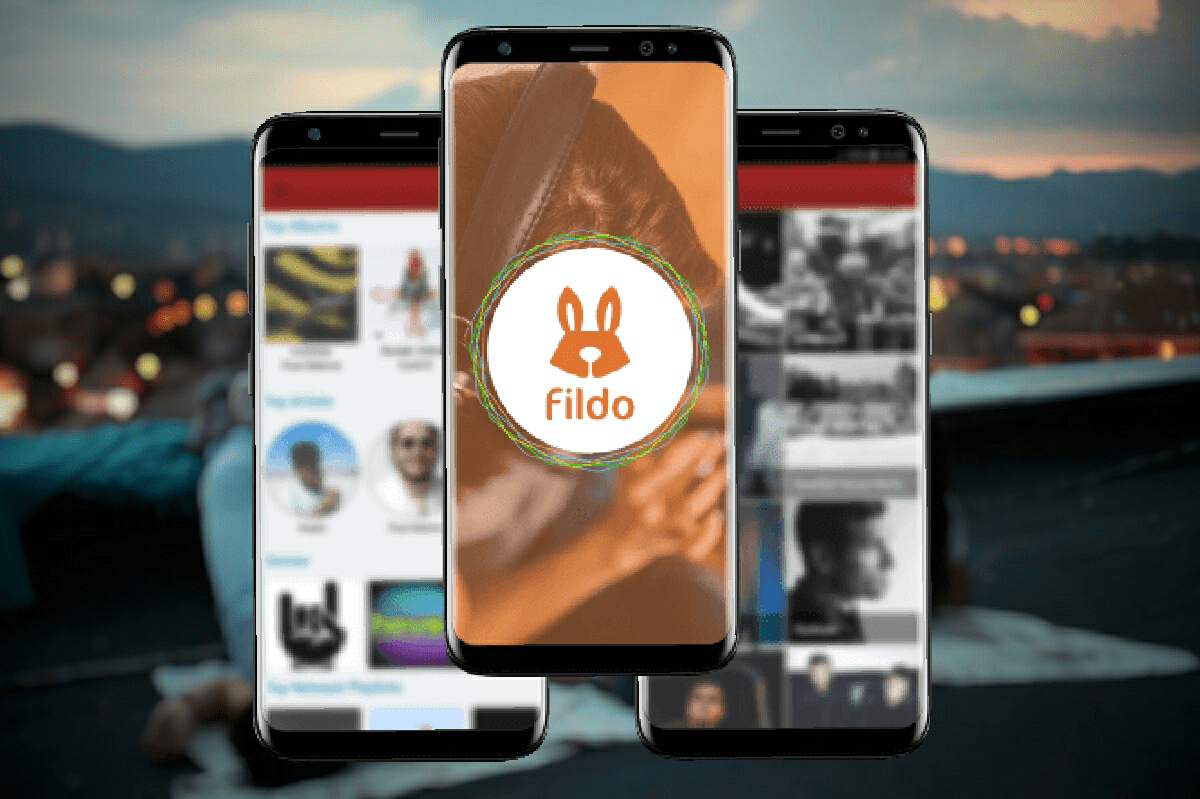 There dozens of music streaming services right now, but truth be told, it's only fun if you pay for a premium account. Otherwise, in Spotify for example, you will have to live with limited features—goodbye choices, hello shuffle play. Aside from that, you are also not allowed to save songs for offline use. Not a good idea if you love traveling to places that have limited access to internet connection.
That's when your local music app comes in handy. It doesn't need internet to work and it's free from annoying repetitive ads. All you need is MP3/MP4 files on your local storage.
For music downloads, I highly recommend Fildo. This app allows you to stream and download high-quality MP3 files. Just key-in the artist, song or album, and Fildo will fetch all the available MP3 files that contain the keyword.
The developer also released Fildo Lite (Flite) Radio for Windows 10, Xbox One and Windows 10 Mobile. They are also currently working on Fildo Lite for iOS.
Get Fildo here.
4. Lucky Patcher (Rooted)
If you're tired of paying for your favorite app just remove the ads or unlock paid features, then Lucky Patcher is the one to go.
This app will let you change permission on android apps, block ads, remove all the free service limitations and get free in-app purchases from almost any android apps and games. You need a rooted device to use this app though. For info on how to use Lucky Patcher, just click here.
Get Lucky Patcher here.
5. F-Droid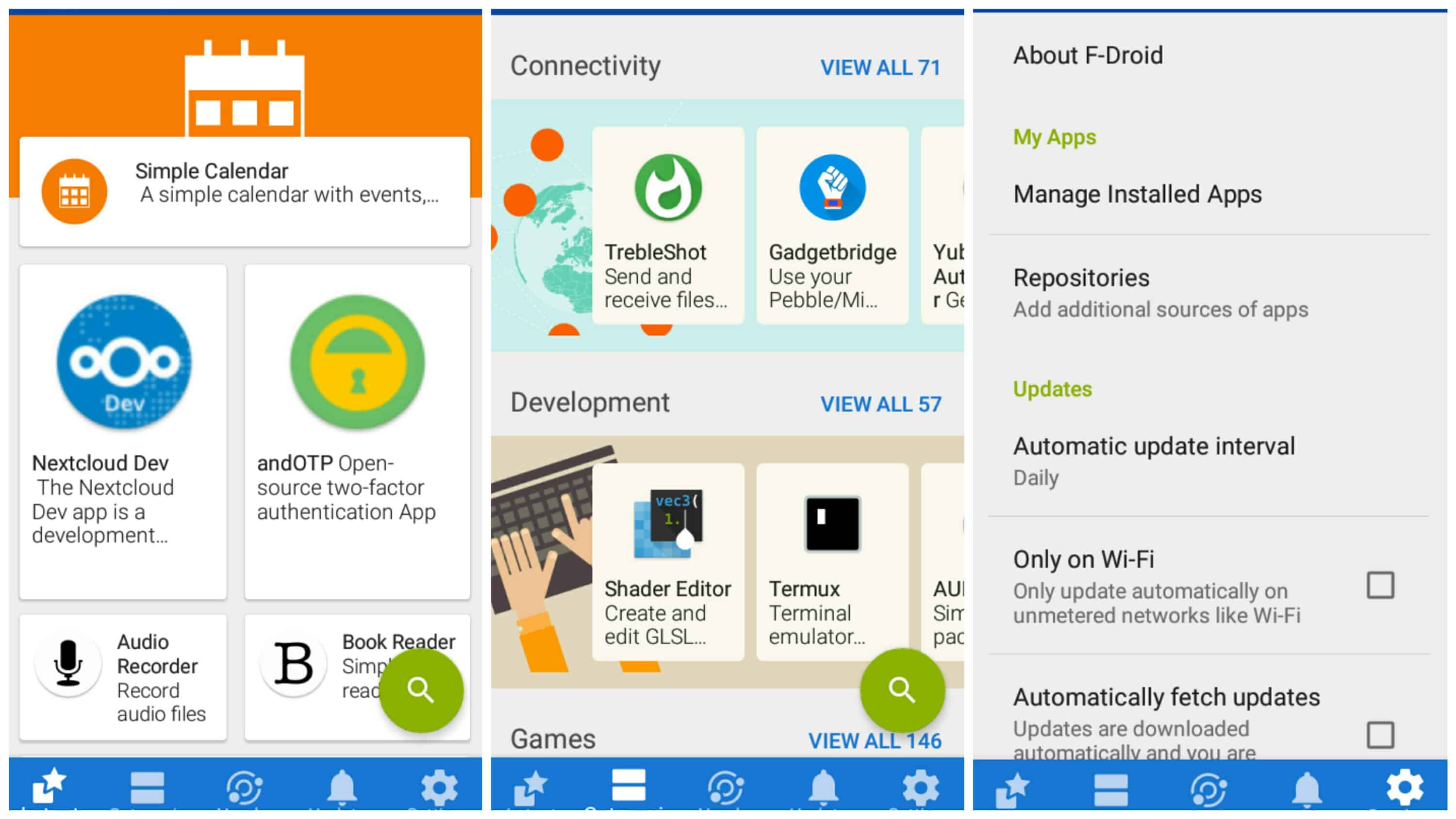 F-Droid is an installable catalog of FOSS (Free and Open Source Software) applications for Android. This is pretty much like an app store, only that it has over a hundred add-ons and tweaks to enhance your phone. If you want to explore the world of open-source or learn how to code your own app, get this app. You always have access to Source Codes of every app in the F-Droid catalog.
Get F-Droid here.
6. Viper4Android (Rooted)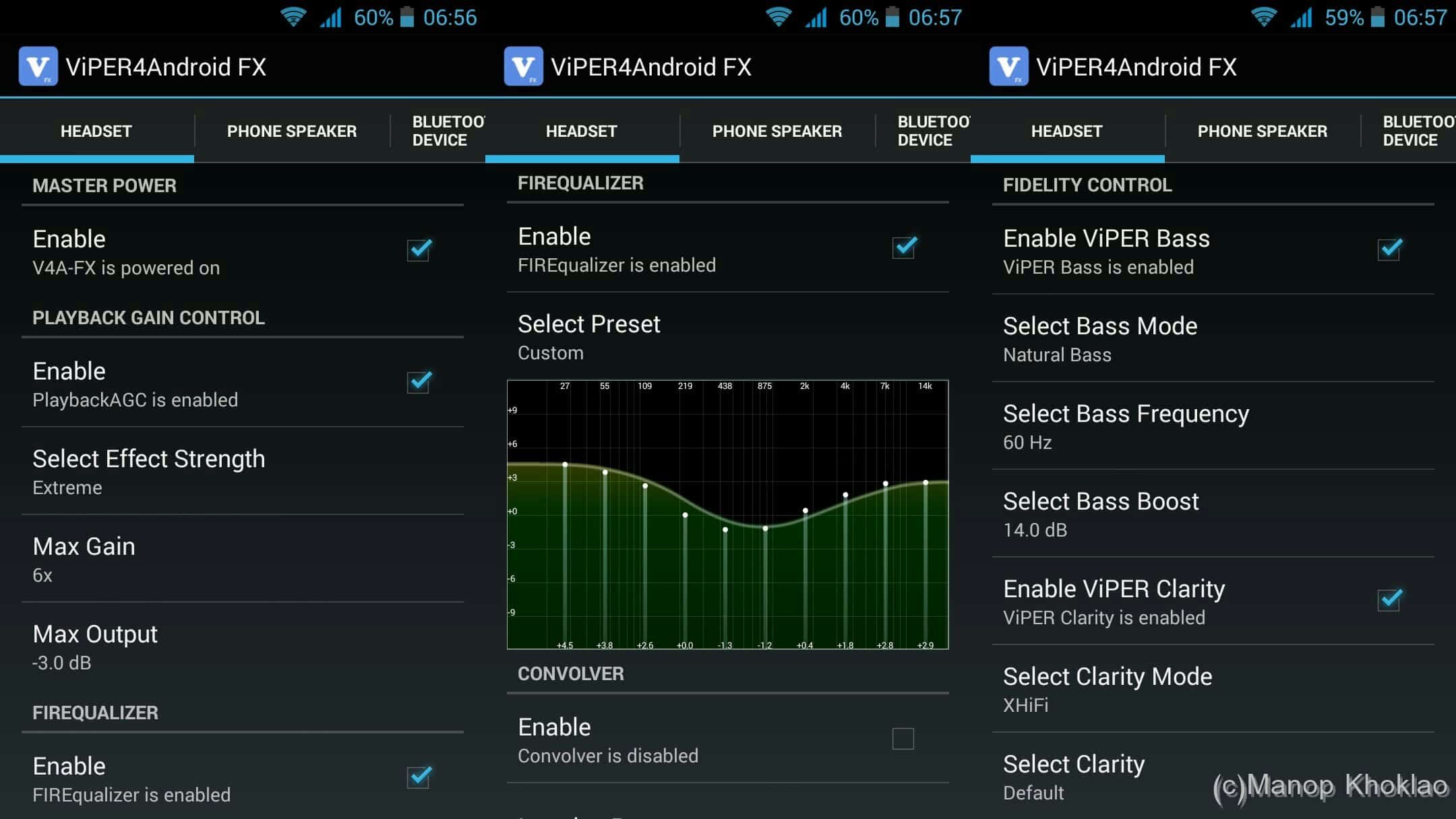 Viper4Android or V4A is an equalizer app. Unfortunately, it's only available for rooted devices. If your phone didn't come with Dolby Atmos, V4A is the best alternative to try. You can configure almost anything in this app.
There are features like speaker optimization, differential surround or the Haas effect, headphone surround+, fidelity control and auditory system protection among others.
Just in case your phone is still under warranty and rooting is not an option, I highly recommend you to try Noozxoide EIZO-rewire™ PRO. Not as personal as V4A, but works great even on cheap earphones.
Get Viper4Android here.
7. Popcorn Time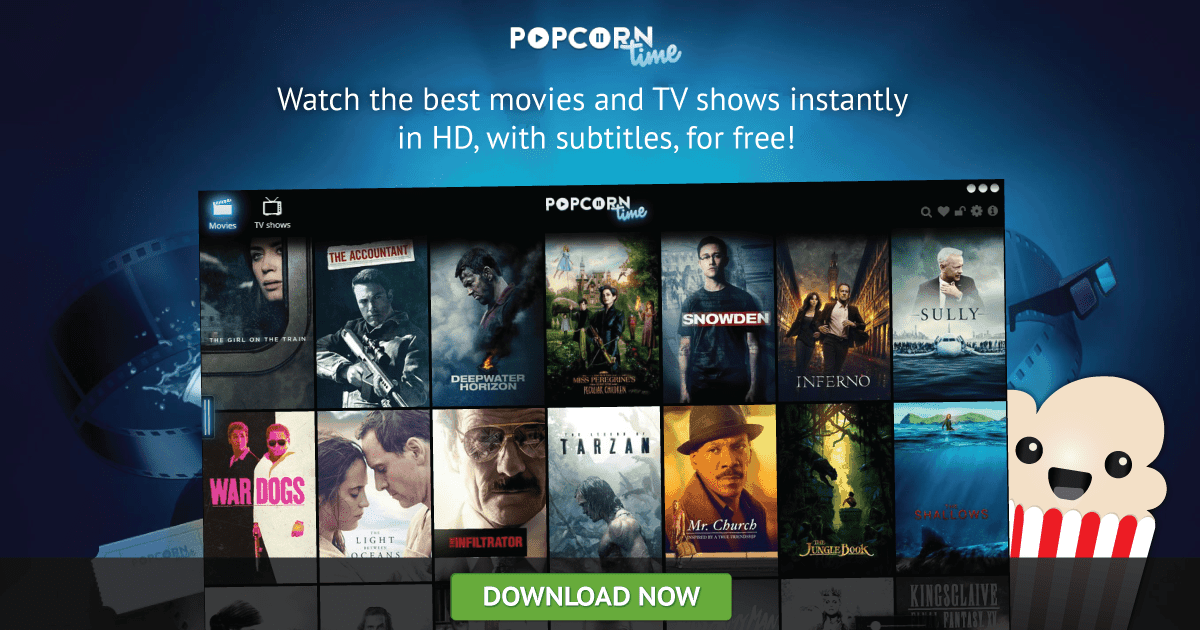 Popcorn Time has been around for quite a long time. It allows you to download movies and TV series straight from the app—no more searching on Google for Torrent sites. It also has a built-in VPN, so users remain anonymous. Definitely, a must try!
Update: The original popcorn Time was taken down, but they're back now. It now supports macOS 10.7 or later, and iOS 7 and above. It also continues supporting Windows XP (or later) and Linux (32 and 64-bit). Head to its new official website to know more.
Get Popcorn Time here.
8. AdAway (Rooted)
Almost every app on the Google Play Store contains ads by default. Imagine playing your favorite game and when you're just about to hit the climax, an ad randomly pops out in your face. It even gets worse when you accidentally clicked the ad and found yourself redirected to Chrome.
From the name itself, AdAway, lets you block the ads from almost every app on the Google Play Store. Saves you money, time and bandwidth. One of the best features of AdAway is that you can check for updates (pretty much like an antivirus app) so when a new ad network comes in, it automatically blocks it from displaying. Unfortunately, you will need a rooted device for this app to work.
Get AdAway here.
9. MiXplorer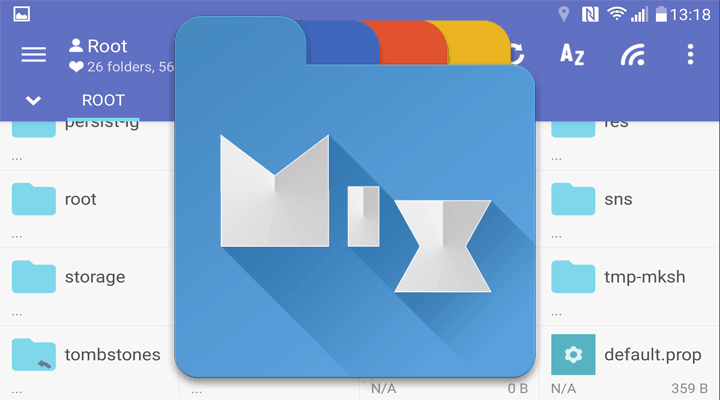 MiXplorer is a file manager that has the features of all the top file explorer apps combined.
It supports compressed file formats, file encryption, built-in image and media player, text editor, full root capability, cloud integration (19 cloud providers including Google Drive, Mediafire etc.), e-book reader, tab and dual-pane support and many more. Plus it always gets updates.
Get MiXplorer here.
10. Showbox
Showbox has been a long time favorite to many. The app features a large collection of movies and TV shows you can view and download for free. It doesn't have any intrusive ads, don't require a login account to use, and support HD quality movies. You can also search for available subtitles, and filter the search by Genre, Year, Rating, and type. To keep things up to date, the app's database is updated regularly.
Get it here.
11. OGYouTube
http://youtu.be/YRfU6NoPriQ
OGYouTube, as you can tell, is a modded version of the official YouTube app. What differs this app from the official YouTube app is the fact that it has additional features the YouTube app doesn't. After all, why would someone use a modded app without extra perks?
OGYouTube allows sign-in to your YouTube account so it syncs all your data. Don't worry, it's safe and I've been using this app for quite a long time. It works like the original YouTube app, literally the same UI, and lets you download videos directly from the app.
But the official YouTube app also lets me download videos? Well, not all videos can be downloaded from the official YouTube app. There are ones, for instance, official music videos, which are available for download for copyright purposes. You also need to re-download each offline videos after 29 days. The app also restricts download quality to whatever the highest resolution your display can support, plus it's non-shareable. With OGYouTube, you can download videos at your preferred resolution and audio quality.
Not only that. The app can also do background playback and it's ad-free. Root access is not needed.
Get OGYouTube here.
12. Videoder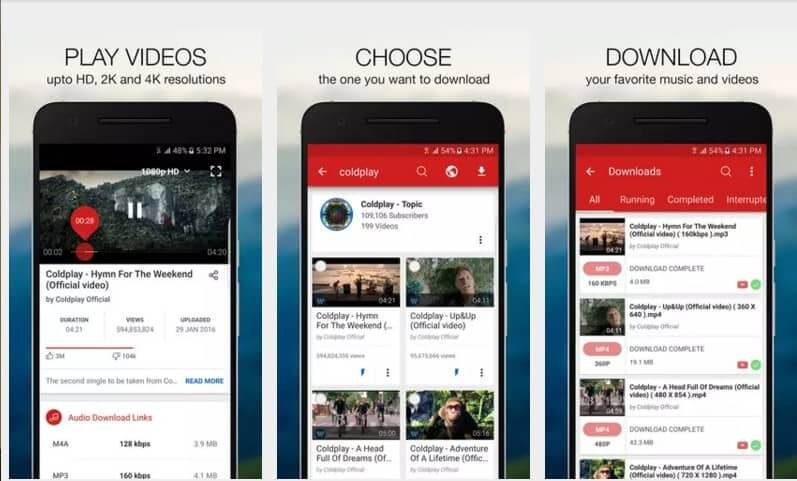 Videoder is another YouTube client. The app is similar to VidMate, but offers some UI customizations. You can tweak the interface using Themes, and features Night Mode. You can also sign-in to your YouTube account for data syncing, and choose the content region to literally anywhere in the world. There is even an option for video preview (up to 6 seconds), so you are always sure if you are about to download the right clip. And by the way, it supports almost any video sharing websites around.
It also has an internal media player which supports video playback up to 1080p resolution without a hitch. Other features include URL detection (allows you to download video from YouTube app without redirecting you to the Videoder app), MP3 and M4A audio converter, and resumable downloads. Unlike VidMate though, Videoder supports up to 4K video download.
Get Videoder here.
13. LiveNetTV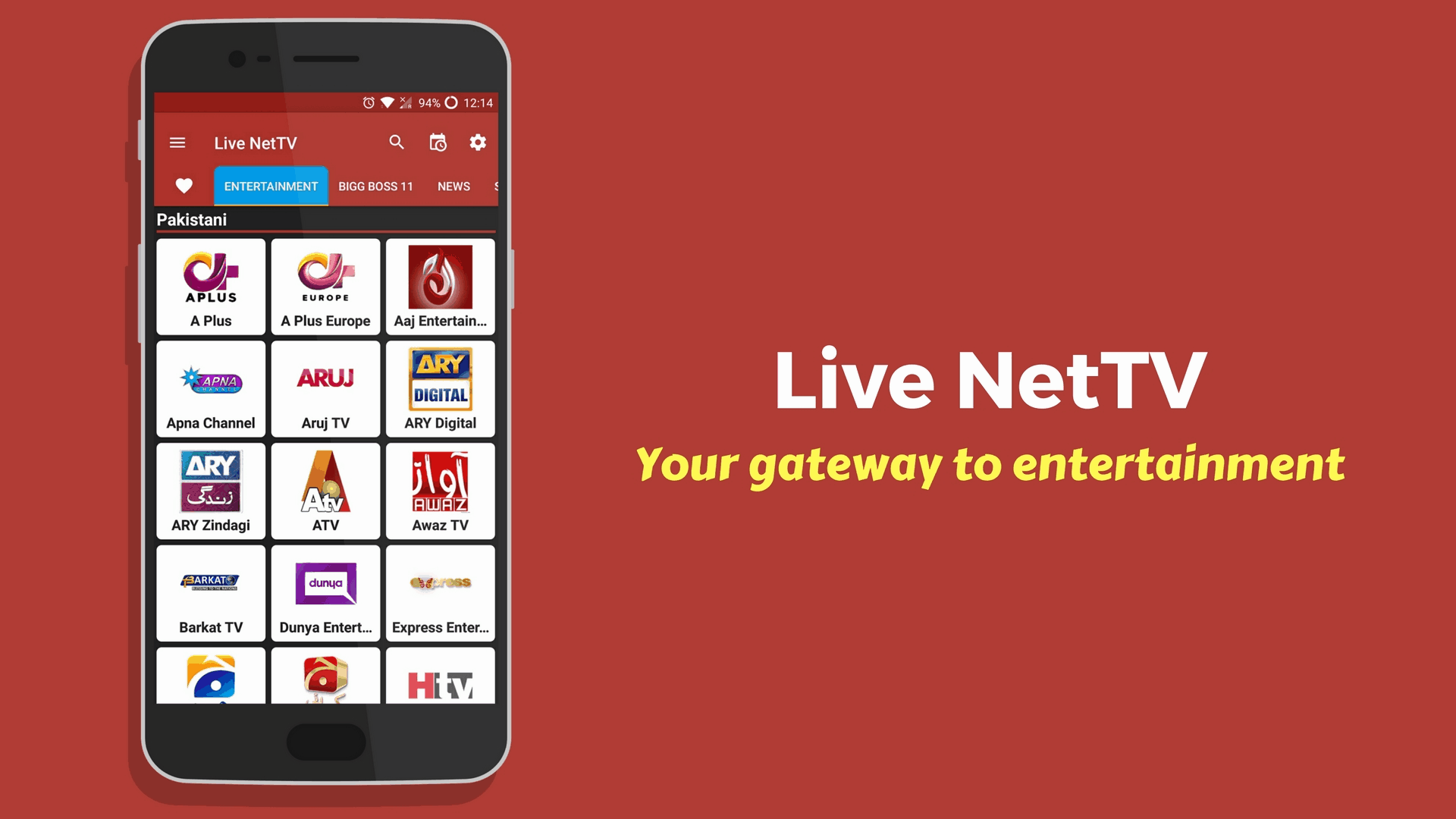 LiveNetTV hosts over 800 Live TV channels in categories like Sports, Entertainment, News, Movies, Documentary, Cooking, Music, Kids and even Religious. It offers no sign-up, and no subscription use so you don't bother making an account to enjoy live TV. It supports external media players such as the default Android media player, and popular names such as MX Player, XMTV Player, and XYZ Player. It also has built-in support for Chromecast.
Get LiveNetTV here.
Note: This post has been updated to make sure all the links are still live. We also added new apps on the list and might add more in the future. Some of the old links are now working. Enjoy!