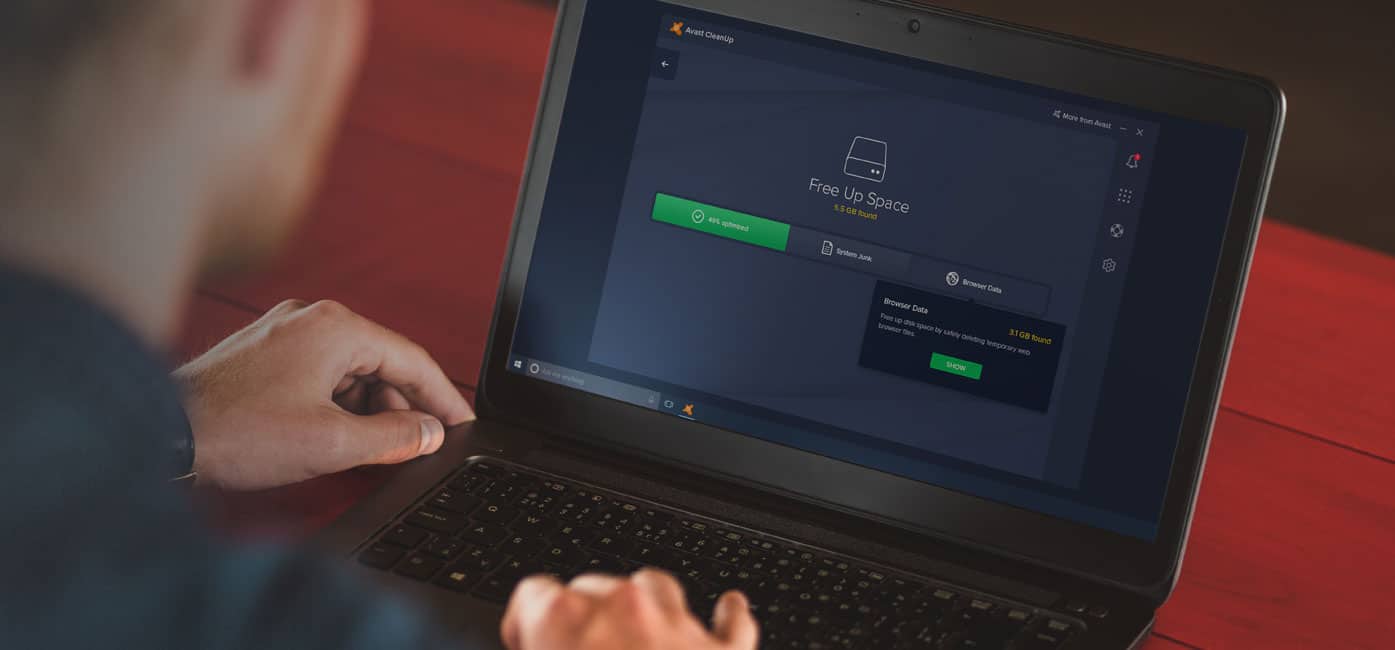 Cleaning up your computer and any obsolete data in it is highly essential. If you want your computer to be performing at maximum efficiency, then this is highly important. But, if you are deleting extra files manually, it can be a time-consuming process. Not only that, but you might miss some data which can be an issue later on. As a result, there are a lot of cleanup software applications available out there.
Just per the name, these are made for getting rid of all the files that you do not need. While there are a lot of options out there, one highly popular choice is Avast Cleanup. Apart from making one of the most antivirus programs, you can also find cleanup software from Avast. And just like its antivirus offering, there are a lot of features and options offered by it.
All of these can be quite handy while optimising your computer by deleting temporary data. Some of you might be even wondering, is Avast cleanup premium worth it? To help you regarding this, we are here with a complete and detailed Avast Cleanup Premium Review. You can also learn more about Avast Cleanup as well as all of its features. Hence, if you want to optimise your PC as well, make sure to go through this Avast Cleanup review until the end.
What is Avast Cleanup?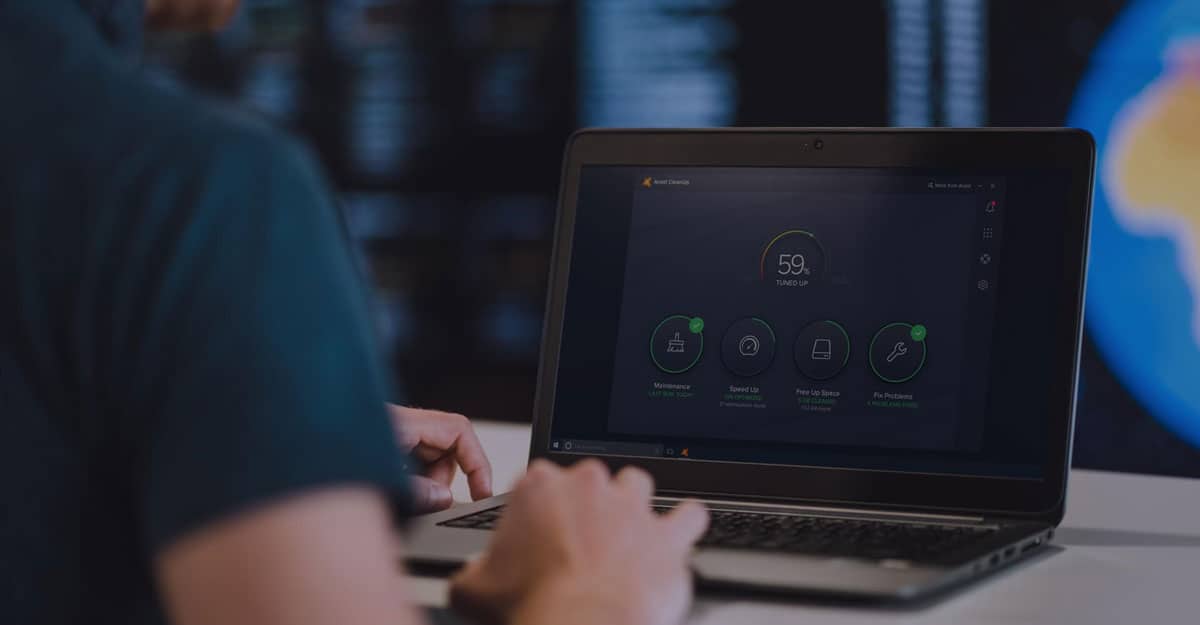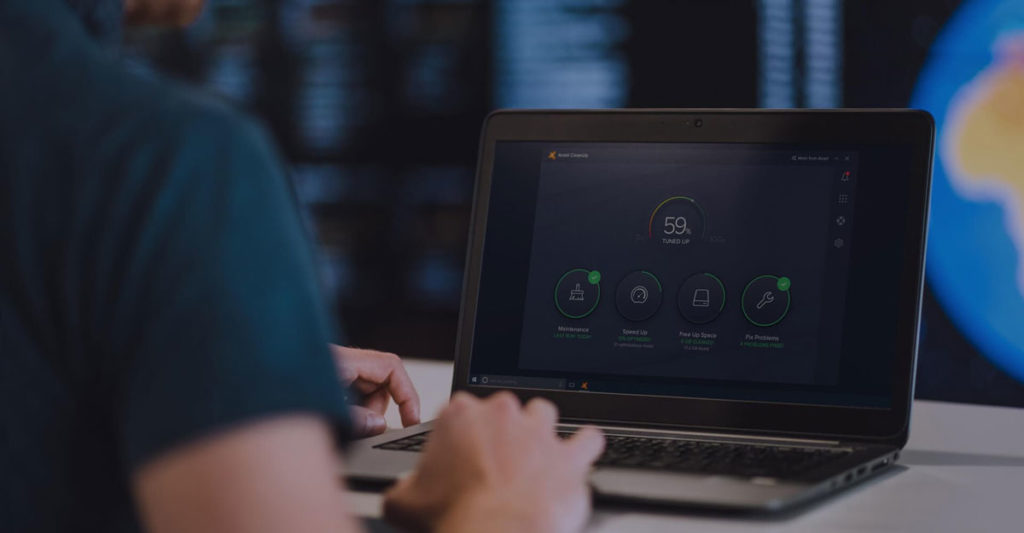 Before going deeper into the Avast Cleanup review, let us learn more about the Avast Cleanup software in general. If you have ever used antivirus programs in the past, then you must have heard about Avast as it is one of the oldest antivirus program developers. But now, it also makes a program called Avast Cleanup for optimising your computer.
It can do this by getting rid of all temporary files from your computer. This includes data that is no longer used by the programs installed on your computer. As a result, these files take up system resources even though they serve no purpose anymore. Due to this, Avast Cleanup is one of the best options out there if you want the best performance out of your computer.
Just like most other cleanup software options out there, Avast also offers two versions of its program. While one of them is entirely free, the other one is paid and called Avast Premium. As you would expect, the Avast Premium version offers more features and options to the user. All of these can be quite handy
Avast Cleanup Features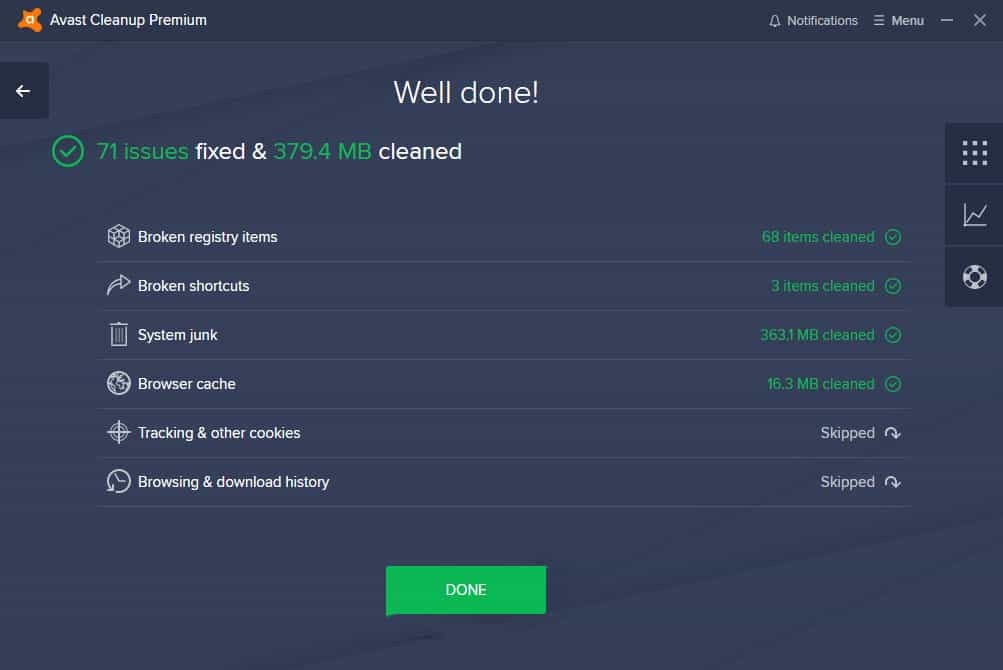 Does Avast Cleanup work effectively for optimising your computer? To know that answer, you have to understand all of the features offered by Avast Cleanup. As mentioned earlier, you can find both a free as well as a paid version for Avast Cleanup. But since we are here with the Avast Cleanup Premium review, we have mentioned all of the features of the premium versions.
By knowing more about these features, you can use the Avast Cleanup app to its full potential. Hence, if you are a looking for a cleanup tool, make sure to go through the following features one by one so that you can know everything about Avast Cleanup:
1. Disk Cleaner
One of the most popular and handy features of the Avast Cleanup app is Disk Cleaner. Just per its name, it is used to free up storage space on any of your storage disks. It can do this by deleting any temporary and extra files that you do not need anymore. If you recently uninstalled any app, Avast Cleanup will remove all of the data left by that app in your system.
You can also filter files and folders by the storage space they are using. This can be quite handy for deleting large-sized files that you do not need on your computer. Such a feature can be highly handy if your computer has low storage space or you want to clean up an SSD drive for optimum performance.
2. Registry Cleaner
If you are familiar with the Windows operating system, then you must know that it saves all of the users and system settings in a database called the Registry. All of the settings and their values found in your computer are stored in such registry entries. This Registry is used by the operating system as well as all of the apps for quickly and easily accessing preferences and settings.
But over time, a lot of registry entries get stored in this database. Apart from taking a lot of space, finding the required registry value becomes quite tricky. Due to this, programs take more and more time in accessing the important registries. Hence, Avast Cleanup removes any registry entries that are not needed anymore for speeding up your computer.
Also Read: How to fix Windows 10 Random Freezing issues.
3. Browser Cleaner
Whenever you browse websites on your computer using a web browser, a lot of temporary files get stored on your computer. This includes things like historical data, cache files, cookies, and various other temporary files. Different websites make their files due to which a lot of data get stored on your computer after browsing the internet.
While history and cookies are quite significant, other temporary files can fill up your storage as well as slow down the browser over time. Hence, Avast Cleanup keeps track of these files and keeps removing them as they get older and serve no purpose to the user or the browser.
4. Sleep Mode
At any given moment, there are a lot of programs and services in the background of your computer. While some of these are highly essential system processes, others are not that useful and take up a lot of system sources. Apart from slowing down your computer, laptop users might even experience lower battery life due to it.
To overcome this issue, Avast keeps track of all the background apps in your computer and offers data related to it. After that, you can select all of the apps that you do not need and put them to sleep. Once that is done, they will not run in the background unless you want so. This helps you to improve performance as well as battery life if you are using a laptop.
5. Shortcut Cleaner
Every time you install a new application or program on your computer, it generally creates a new shortcut on the desktop as well as the start menu. While this is done for ease of use, your desktop can get cluttered with a lot of application shortcuts over time. Thankfully, all of these shortcuts can be deleted using the Shortcut Cleaner feature of Avast Cleanup. It automatically gets rid of any alternatives that are not needed on the desktop anymore.
6. Bloatware Removal
If you are buying a laptop or a prebuilt desktop, then it is highly likely that your computer will come with many preinstalled apps. Such preinstalled apps are known as bloatware since they take up storage, and removing them is not that easy. While the storage space thing might not be an issue, these bloatware applications are generally running in the background.
As a result, they can also consume system resources like CPU and RAM. Hence, removing them is quite essential. Although, if you want to remove them quickly and easily, that can be done quite easily using Avast Cleanup.
7. Automatic Maintenance and Updates
Compared to free cleanup tools or maintaining your computer system manually, Avast Cleanup can save you a lot of time. This is due to the reason that you get a feature called Automatic Maintenance. You can use this feature to create scheduled system scans and cleanup.
Since all of this takes place in the background, you do not have to check anything which can be quite handy for saving a lot of time. Apart from cleaning up your system, Avast Cleanup also checks for updates. This includes updates for apps and device drivers installed on your computer to ensure that everything is up to date and works well.
Do I Need Avast Cleanup Premium?
We have mentioned all of the major features and options offered by the Avast Cleanup app. And since we have also explained the use of this app, most of you should know almost everything about it by now. Although, since you can do most of the tasks offered by Avast on your computer manually, is there a need for Avast Cleanup Premium?
In simple words, if you do not want to waste any extra time for optimising your computer, then Avast Cleanup Premium can be a great pick. It is one of the best options out there when it comes to automated cleanup apps that allow the user to clean all obsolete files. You can find a wide range of features in it that justified the given price for the Premium edition. These features offer more control while optimising your computer.
If you still have any doubts or questions regarding Avast Cleanup Premium or any of its features, you can leave your thoughts and questions in the comments section down below.