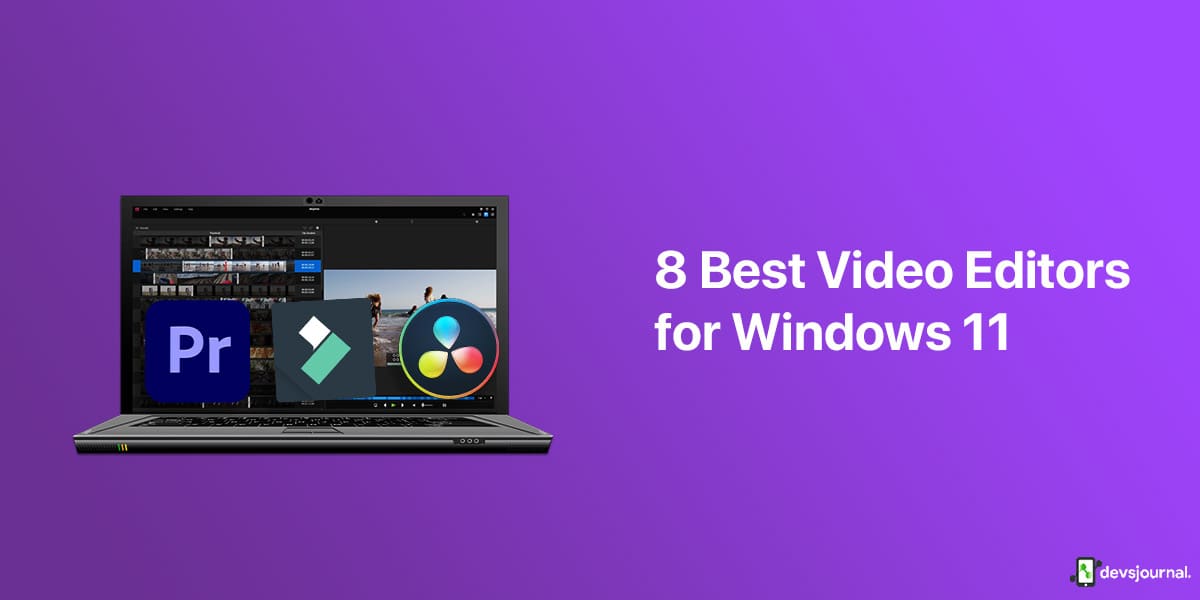 Video editing is something that is not picked up by many people as a skill, and rightly so. It has a deep learning curve, and seeing some software like Da Vinci and Premier Pro can scare away a lot of eager learners. There are several types of video editors availiable like Video editors for Instagram, facebook, Youtube,etc.
Although, there are several video editors out there that aren't as complicated to use and use powerful tools like AI to help you create videos with as little friction as possible. If you are using windows 11 or recently switched to Windows 11, here are some of the best video editors for Windows 11.
Best Video Editor For Windows 11
1. Filmora Video Editor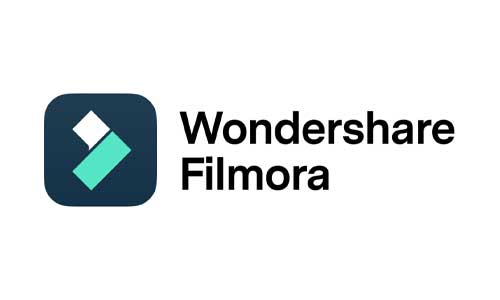 Its interface is fundamentally necessary, with "all tools in front of you." It will draw a lot of newbies who dislike conventional video editing software's convoluted tool layout.
Motion tracking and keyframing are Filmora's most intriguing new features. You must turn on tracking in the video clip's effects panel in order to track an element within it. Then, you must draw a box around the element and start the tracker.
So you may zoom in on a steady shot to make it more interesting, animate subtitles and images, construct your own transitions, and more. It is straightforward but efficient, much like motion tracking. Keyframing does have limitations, though.
There are several pre-set color filters, but the tools are really simple. Each clip has a color tab where you may change the brightness, contrast, and color temperature sliders, or you can let the program choose the color and white balance automatically.
Importing HD, normal, and even 4K videos is possible using Filmora video editor software. Your media clips will be kept in the media library, where you can quickly and easily access them without creating extra directories or other file structures. This includes imported photos, videos, and audio files.
Using the mosaic option, you can alter the percentage ratio that increases or decreases the portion of the movie where blur is applied.
Pros-
User interface that is clear and simple
excellent support for motion tracking in 4K video
Integrated screen recording
simple to learn
several overlays and effects.
User Experience
Cons-
Motion tracking is not available
Audio keyframing is not possible
2. Adobe Premiere Pro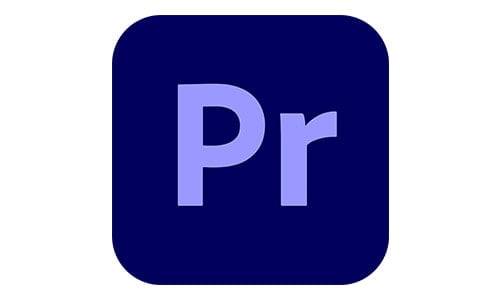 When discussing the top video software for Windows 11, Adobe Premiere Pro is one item that cannot be overlooked. There are good reasons why a video editor should always do this.
Adobe Premiere Pro is the default choice for any windows or mac video editor user, but it has its own advantages and disadvantages. First off, Adobe Premiere Pro comes with all the tools needed to create movies in its arsenal. 
Additionally, the application accepts external plug-ins that can increase its functionality. The apparent drawbacks of Premiere Pro include its high cost and difficult learning curve. However, none of these things should be a problem if you are an expert in the field.
Some of the best features of Adobe Premier Pro include Motion graphics templates, VR video and audio editing, and a huge library of transitions and effects. Also, if you use other Adobe programs, you can seamlessly integrate with them.
Pros-
A vast library of effects and transitions
Versatile keyframing and motion tracking
Not that expensive
3. Clipify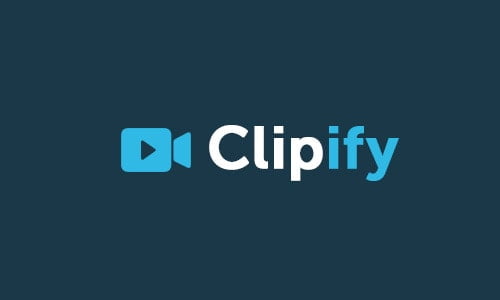 It's a good time to look at a program that would address a video producer's more crucial components – it's free, affable, and feature-rich. Clipify is the brand name of this Windows 11 video editor.
Everyone can use this free tool because it is so intuitive. With its simple UI and automatic movie-generating capability, beginners will love it. Experienced users will value Clipify's tools for improving video, its abundance of effects and transitions, and its Chroma Key and color-fixing features.
Naturally, Clipify includes the necessary scaling, trimming, and speed-changing capabilities. In addition, it provides a large selection of one-click export profiles and a wide library of audio tracks, along with the text and sticker overlay tool and a number of other features like title cards and greeting card templates.
Pros-
Simple to use
Easy-to-use UI for beginners.
The application is really lightweight
Free
Automatic movie-generation
4. Windows 11 Video Editor ( Clipchamp )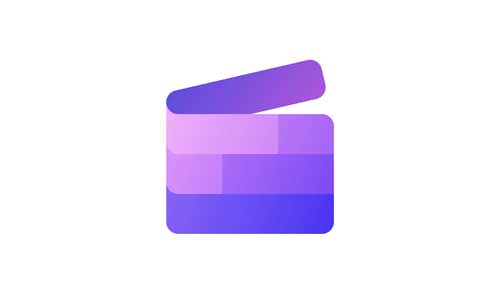 If you're using a Windows 11 computer, you don't need to search the internet for the best free video editor for Windows because your computer already has one.
Its simplicity of use, clutter-free, minimalistic interface, and collection of native OS editing capabilities are what place it so high on our list.
The tools available are just what a newbie would require for their toolbox: a title card choice, dynamic text styles, a sizable soundtrack library, and fundamental video effects.
The Windows 11 Video Editor might be the greatest video editing program if you just want to put together a few pictures or videos and don't want to deal with the interfaces of more complex editing platforms. This is a great video editor for simple use cases for beginners and small businesses looking for simple promo material.
Pros-
Easy to use since it has a simple UI for beginners.
Lightweight application
Enables exporting of videos up to 1080p.
Has pre-set themes with uniform music, text styles, and filters.
A range of animated, overlay-able 3D components can be added to the film.
Cons-
Only accessible on Windows-based computers.
There is no free image library.
Prevents you from adding free cloud storage.
5. DaVinci Resolve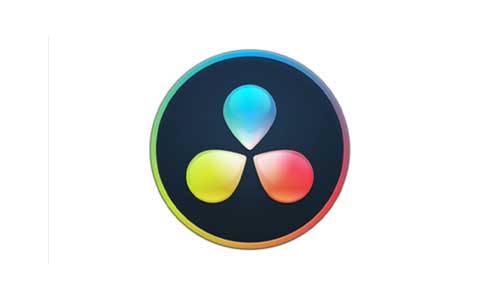 Various features, including color correction, motion graphics, and visual effects, are all included in the software package DaVinci Resolve.
This device, which represents the best caliber of editing software now available to editors, is unquestionably a game-changer for the business.
Additionally, you may now use the program to communicate remotely and work for free. This can be the end of your quest if you're looking for the most feature-rich all-in-one editing program.
Working with original-quality photos and videos is possible throughout the process with DaVinci Resolve 18. I use Da Vinci, which is fairly easy to learn, and its UI is something I prefer over Adobe Premiere Pro. 
Pros-
Operates on Mac, Linux, and Windows. – Has beginner-to-professional video editing modules.
Enables node-based editing rather than a layer-based workflow, which reduces file size and makes sophisticated compositing easier.
It boasts cutting-edge video functions.
Cons-
For editors who are just starting out, the program may be daunting at first.
There are no pre-made templates.
There is no free image library.
Email is the only form of customer service.
Requires powerful hardware, processing power, and disc space, which could cause frequent crashes.
6. Invideo Video Editor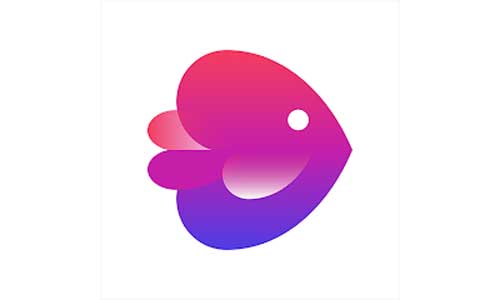 Even if you've never edited a video before, InVideo's super-intuitive video creation platform will allow you to produce videos of professional quality in a matter of minutes.
With templates, stock material, and a very user-friendly editor, InVideo is one of the greatest free video editors available for Windows or any other OS. It also comes pre-built with everything you need to produce stunning, professional films.
While many other video editors claim to have fully configurable templates, InVideo stands out as the finest PC video editing software due to its enormous library of resources.
The user may change the entire template's structure if they so want. With InVideo, you can mix and match scenes from different templates within the project.
InVideo is suitable for both newbies and professionals, which is a nice balance to have for someone who wants to do advanced editing but doesn't want the hassle of learning something like Premiere Pro or Da Vinci.
Pros-
Fully editable video templates.
8 million+ royalty-free photos and video clips in the free built-in stock media library.
Good for both inexperienced and seasoned users.
Has a tonne of features, like video stabilization, HD definition, speed modification
Automatic text to voice.
Team sharing and an unlimited number of team members.
There are brand pre-sets, including colour schemes, logos, and fonts.
100GB or more of cloud storage.
Cons-
The video may only be 15 minutes long.
7. OpenShot Video Editor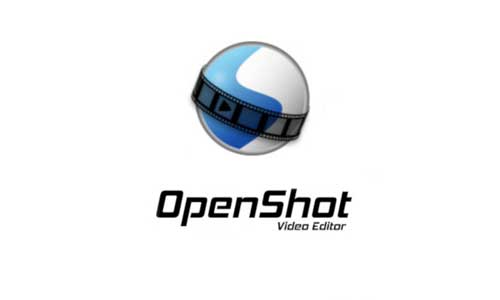 OpenShot is a feature-rich, free video editing program that is still among the finest for PCs. It is easy to use, even for beginners, despite having a lot of capabilities. OpenShot is a very accessible video editing program because it is also open-source.
There are several icons throughout the incredibly simple and clean UI. It provides a selection of practical alternatives and tools as you advance in your video editing career.
This might be a fantastic alternative if the project you're working on doesn't require many visual effects or extensive changes. It is ideal for college students, vloggers, and small to midsize companies using their own films.
Pros-
Works with Linux, Mac, and PC.
The simple drag-and-drop design and user-friendly interface make it ideal for simple modification.
A vast library of audio and video transitions and animated title templates.
Unlimited layers for watermarks, audio tracks, and video backgrounds.
Supports 3-D animations and has keyframe animation skills for making animated videos.
Digital video effects, such as chroma key (blue screen/green screen), brightness, gamma, hue, and greyscale.
Cons-
Vertical video editing may be challenging.
There are stability problems with the app. Even when not performing intensive changes, it frequently crashes.
Templates are not adaptable.
There is no available free stock library.
8. Hitfilm Express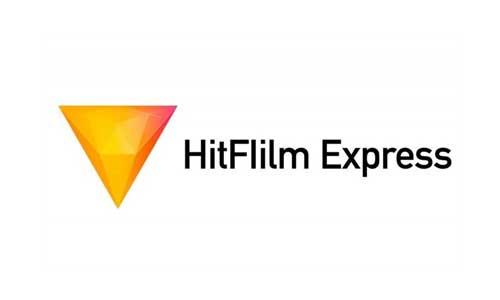 This is another excellent option if you're searching for top-notch video editing software. It should come as no surprise that Hollywood-style movies are made using it.
Hitfilm Express' USP is that it excels at handling technical and visual effects. The drag-and-drop approach makes it incredibly user-friendly at the same time.
It's a terrific choice, especially if VFX is required. This program can help you along the way as you develop into a more proficient user if you're hoping to master video editing as well. It is ideal for people who want to work with VFX in their videos or incorporate VFX elements.
Pros-
Brings together 3D, VFX, and editing tools in one powerful package.
Provides animation capabilities that eliminate the need for composite shots to generate and edit transitions, greatly reducing editing time.
Enables the import of 3D models.
Strong pre-sets and visual effects include 3D muzzle flashes, motion blur, lighting, flares, etc.
Cons-
Lagging is more noticeable when editing video with greater quality.
It is deficient in several essential video editing tools, such as video stabilization.
A lack of advanced audio editing tools.
It is deficient in essential audio tools like equalization.
Conclusion
You now have access to our list of the top Windows 11 free video editing programs. Regardless of how experienced you are with editing or if you've been doing it for a while, these alternatives allow you a lot of flexibility in terms of features and construction.
And if you did get something out of this post and were able to narrow down a video editing program for your tasks, then the purpose of this post is fulfilled.