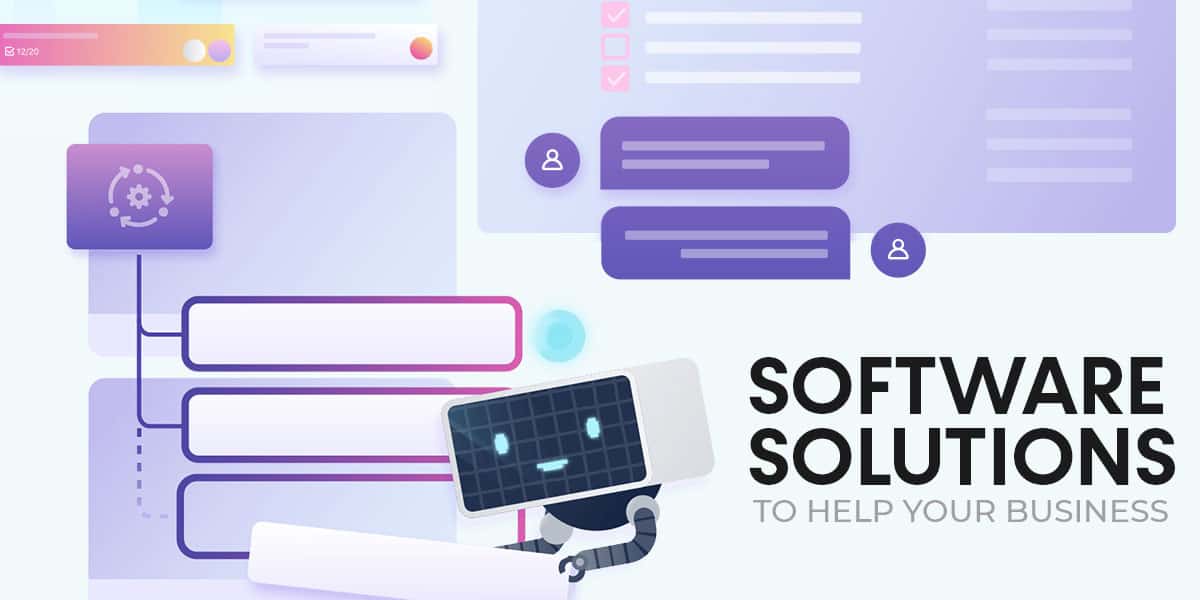 Assume that you are a small manufacturer whose business is booming, and your online stores are slowly becoming alarmingly widespread. Customer orders are flying in by the minute via email and phone. You look at the spreadsheet to get an idea of your inventory and get started on a plan to produce and deliver all these orders. However, you find that some of your records are outdated while many have magically disappeared. As a result, you fall behind on your deliveries and have many unhappy customers to deal with.
This is when a customized business software can work wonders for you. In our article, we have listed 5 of the best software solutions that will help your business.
How Softwares Can Help Your Businesses?
Every successful business and enterprise has an effective custom software solution to serve their clients better while simultaneously helping their employees perform their job more efficiently. A custom software solution allows an organization to cater to its specific needs by making the software suit its existing workflow and product pipelines. This is how software can help your business.
Managing Customer Relations
CRM (Customer Relationship Management) is one of the critical pillars on which a company stands. CRM is an approach to help businesses improve their existing customer relationships and acquire new customers faster. With customized business software, you get multiple facilities such as an inbuilt AI sales assistant, sales pipeline management, marketing automation, analytics, and more under one concrete bracket.
Client Follow-Ups
To ensure strong CRM, business software creates an online database that keeps track of customer information. This vital feature helps companies provide an unbeatable service to their customers.
Tracking Floor Operations
Customized business software allows managers to keep accurate track, schedule, and report on the production taking place throughout the supply chain. With the right software, you can keep track of your floor operations, and it gives you a unique perspective of employees' productivity and daily activities. All the company's money is made on the floor and tracking your floor operations helps a company manage its manufacturing resources and stay competitive.
Assigning and Managing Employee Tasks
A business management software helps you monitor the amount of work currently underway, who has been assigned what, and the overall progress of the company's work. Similarly, it allows you to assign tasks to any particular employee while managing the task already assigned to another. Many customized Softwares come with the Kanban board that enables the company to review and perform tasks across projects within the project task board.
5 Software Solutions to Help Your Business
1. Trello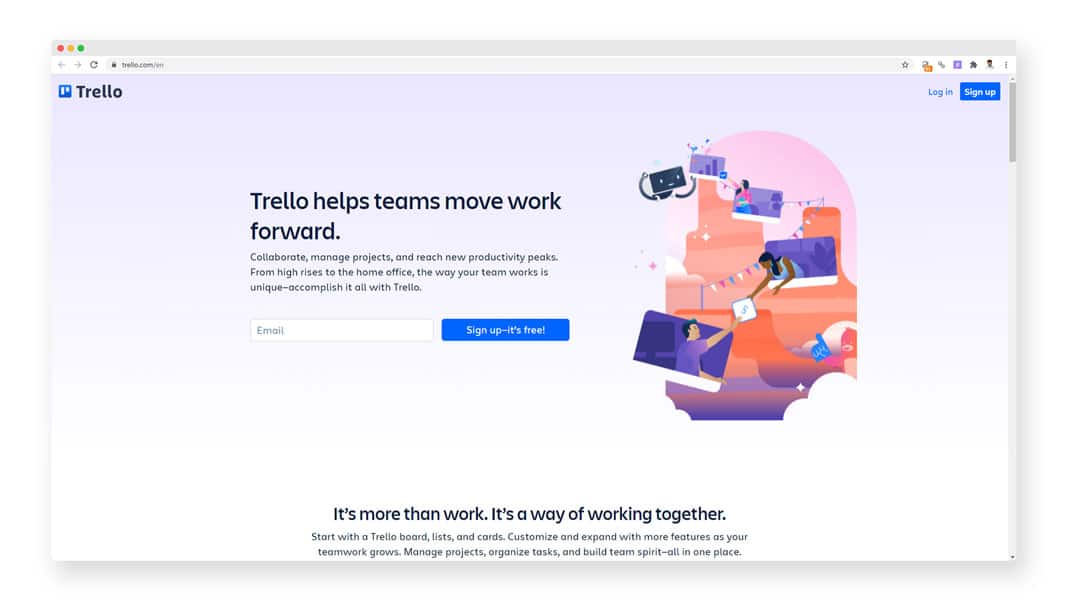 This web-based application software makes it the perfect fit that will suit every unique need and work style. Trello is a collaboration tool that enables users to pin their current and upcoming work onto the Trello board. Simultaneously, this application keeps track of everything being worked on in your organization, which employee is tasked with what, and the progress of the work currently undertaken by the company.
Some of the key advantages of Trello include:
Mobile Friendly
Follows the Kanban System
It can be used immediately after signing in
Easy to add new members and assigning topics
2. Katana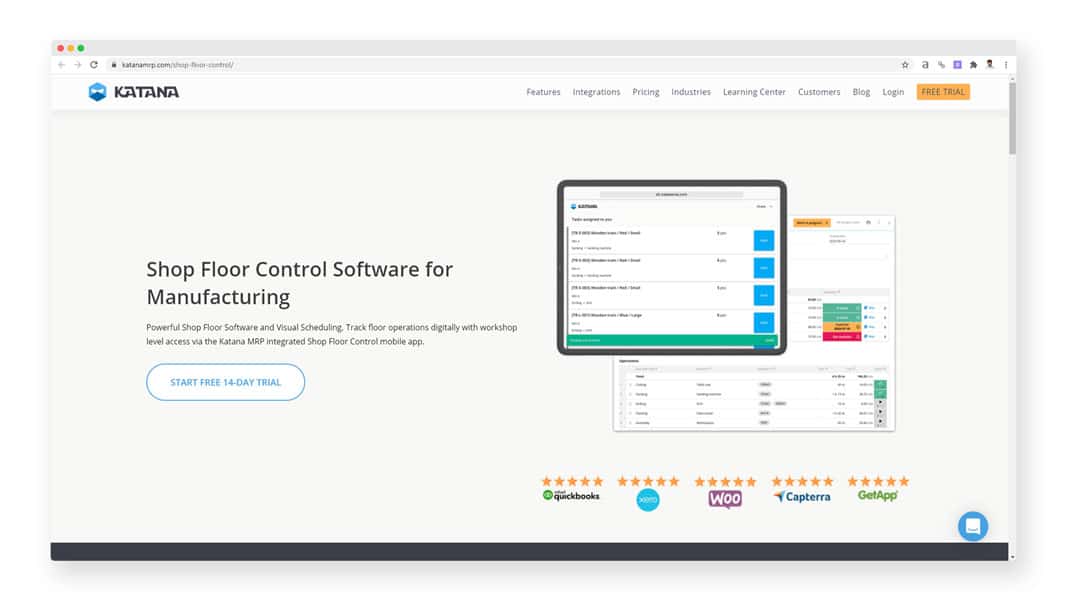 With Katana, you can forget about spreadsheets and get ready to bring in your manufacturing, warehousing, purchasing, and sales under one user-friendly and easy-to-use online platform. This intelligent manufacturing software has a visual dashboard on which you can view real-time statuses for every order and process. Similarly, you drag and drop to re-prioritize your activities.
Your inventory levels are automatically updated whenever you make a sale or purchase, allowing you to maintain optimum stock. This makes it easier to scale up your production levels without worrying about missing the delivery deadline. Katana runs on the cloud so that you can access your business anywhere at any time and on any device keeping your data safe always.
3. Wave Accounting Software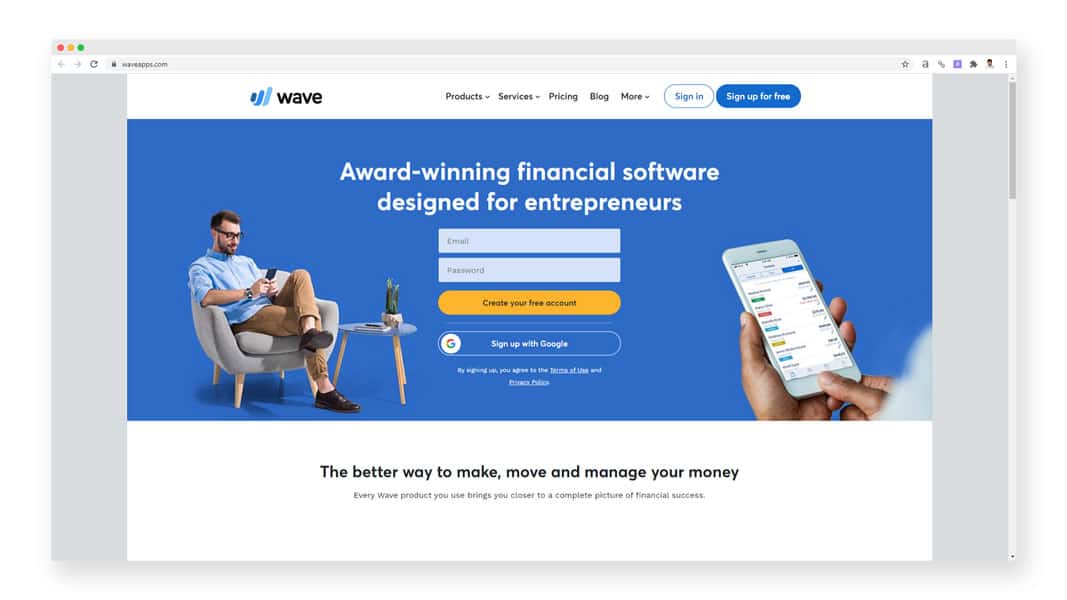 Wave is free accounting software and has no monthly subscriptions or the need for paying any money upfront. With Wave, you can do invoicing, log your vendors, track payments (accounts payable, accounts receivable), scan receipts, track your sales tax, and many more things for free. The software organizes accounts, expenses, and invoices to make tax time easier and offers robust reports to help identify cash flow trends.
Some of the significant advantages of the Wave Accounting Software are:
Free of cost
All wave accounting features
Free invoicing
Free receipts scan
Free accounting
4. Deputy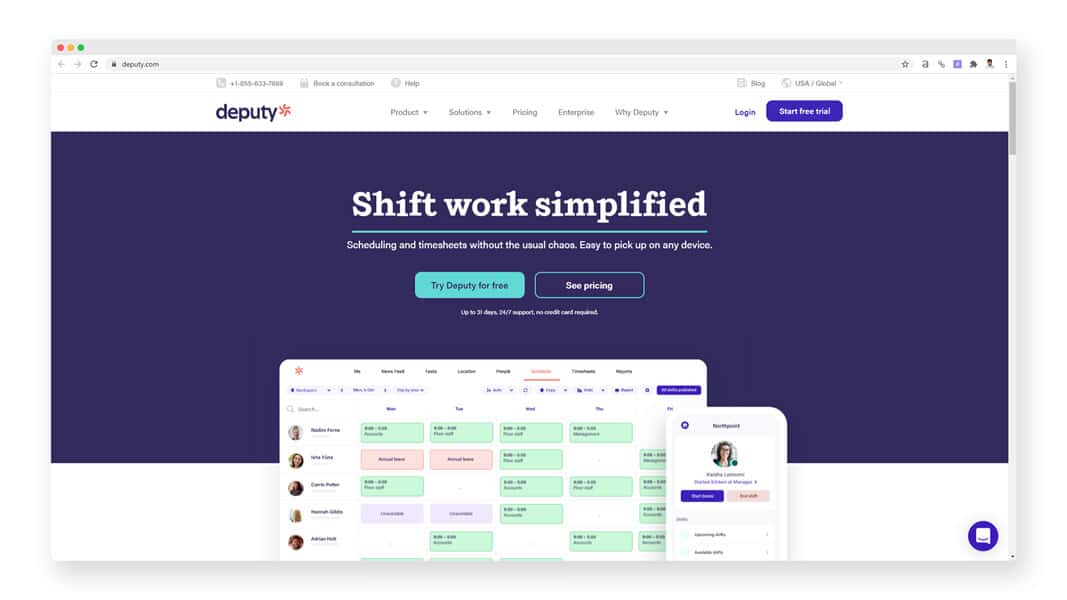 Deputy makes managing people simple. Deputy makes everything from scheduling to timesheets and payroll possible at the touch of a button. This easy-to-use software is appreciated by managers of both small and large business ventures alike. With Deputy, you can connect all your existing systems to add to your team quickly. Similarly, this web-based software allows you to create a schedule in minutes. Drag and drop to make changes, copy shifts with a click, and create templates for weeks to come.
You can also optimize your staffing levels by comparing your expected sales and bookings to wages. Also, this app can automatically fill in your shifts by assigning the right people to the right job.
Some of the significant advantages of Deputy are:
Easy to use
Optimize staffing levels
Advanced scheduling
Employees can swap shifts and apply for leave on the go
Approve timesheets with a tap
5. Zoho One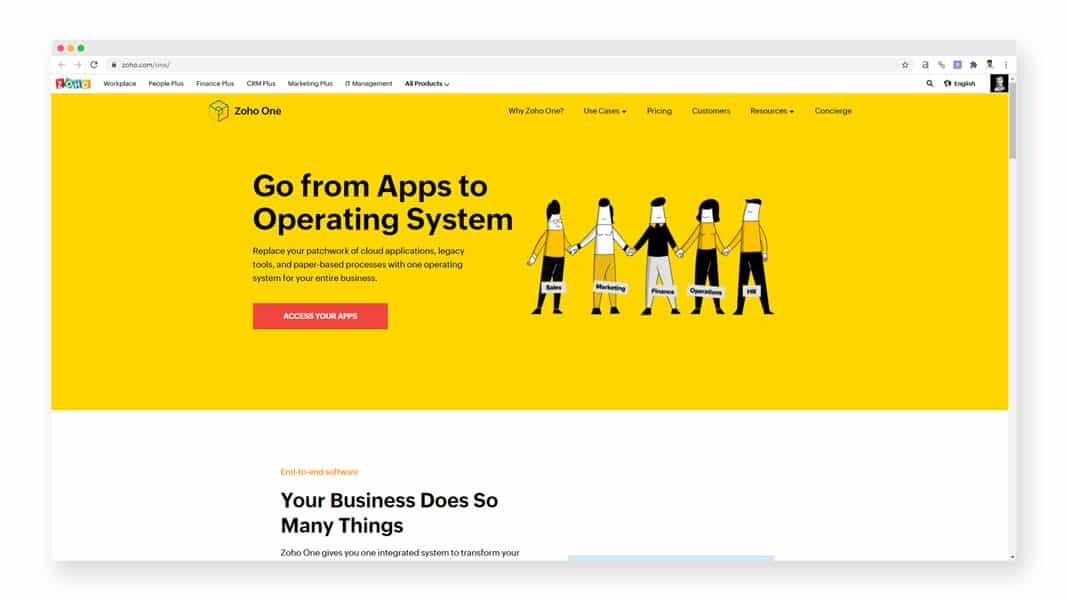 Similar to many business management software, the Zoho One too is one sophisticated integrated application that has many ground-breaking services under its belt. This includes AI, business intelligence, telephony, and many more such services that adds great value, convenience and accordingly improves the productivity of a company. The Zoho One offers a big pile of useful business software such as
CRM
Email Marketing
Site Builder
Inventory Management
Slack Alternative
Accounting
Customer Support/Service
Social Media Posting
Recruiting
Performance Management
Website Conversion Optimization Tool
All these nifty marketing tools aregreat when it comes to customer service across all media platforms. With Zoho One, you bid farewell to long spreadsheets that never seem to end and bring all your company operations under one cloud allowing for increased productivity and better customer experiences throughout.
Conclusion
We hope our article was able to cover all the basics related to business software. With the right software, you can bid farewell to those long sheets. Similarly, software tracking allows you to match your company inventory to the system data within seconds at the touch of a button. This means manufacturing companies won't have to shut shop for 8-10 days totally their inventory and system numbers.