In the recent months we had reported that Apple had allegedly placed an order for 70 million OLED display panels from Samsung. These OLED displays would debut on Apple's next-generation iPhone 8 series smartphone. Now if a report in DigiTimes is to be believed, Apple has been busy setting up its own display production facilities.
The report states that Apple has procured several chemical vapour deposition (CVD) machines from Japanese firm Canon Tokki, these are mainly used in the production of OLED panels. This move allows the Cupertino-based company to produce 2.5G OLED display panels for its upcoming iPhone 8. The production facility is likely to be somewhere in Taiwan.
Apple would be releasing three different iPhone's, two of them would be the mid-term refresh of last-year's model dubbed the iPhone 7s and 7s Plus. The third would be the brand new iPhone 8 which is bringing about a host of changes to the iconic smartphone if you are to believe all the leaks around it. One of these is the switch from IPS LCD panel based displays to OLED panel based displays.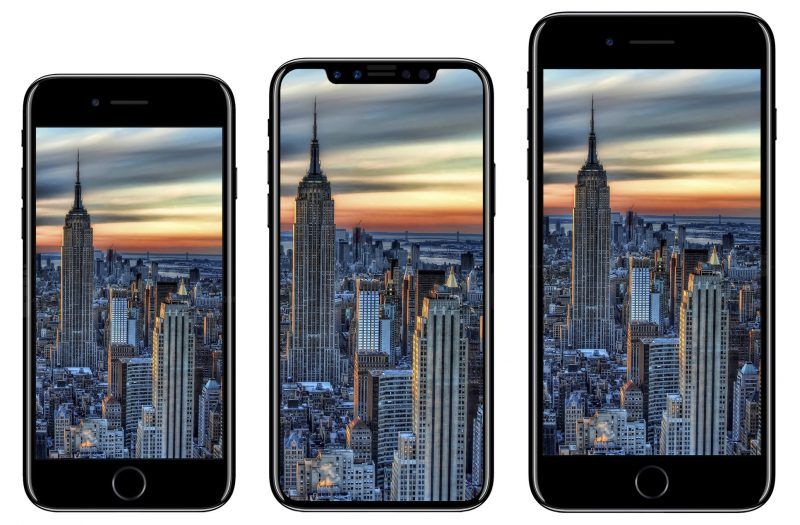 All of this even as conflicting reports suggest that Samsung's rival LG is also being assisted in setting up its own OLED display production line. On top of this earlier reports had stated that Samsung will continue to manufacture and provide OLED panels for future Apple iPhone products.
Read More: Apple to partner with Samsung once again for chipset production
It is speculated that once Apple has setup its own production facility it will license the equipment procured for the manufacture of OLED panels to third-party manufacturers and not be involved in the manufacturing process themselves. Either way you look at this, it is a good move that more companies are getting involved in the production of OLED panels and Samsung is not the only choice going forward for OLED displays. LG is also rumoured to be putting a OLED panel based display in its upcoming LG V30 flagship.
Follow us on our social media to keep up to date with the latest in the world of Android.