The whole point of Android One phones was fast OTA updates, right. Well, here's one dropping on the Xiaomi Mi A1 in India. The update isn't very heavy at 466 MB but it also doesn't come with new features. If you happen to have a Xiaomi Mi A1, the notification will tell you a number of things.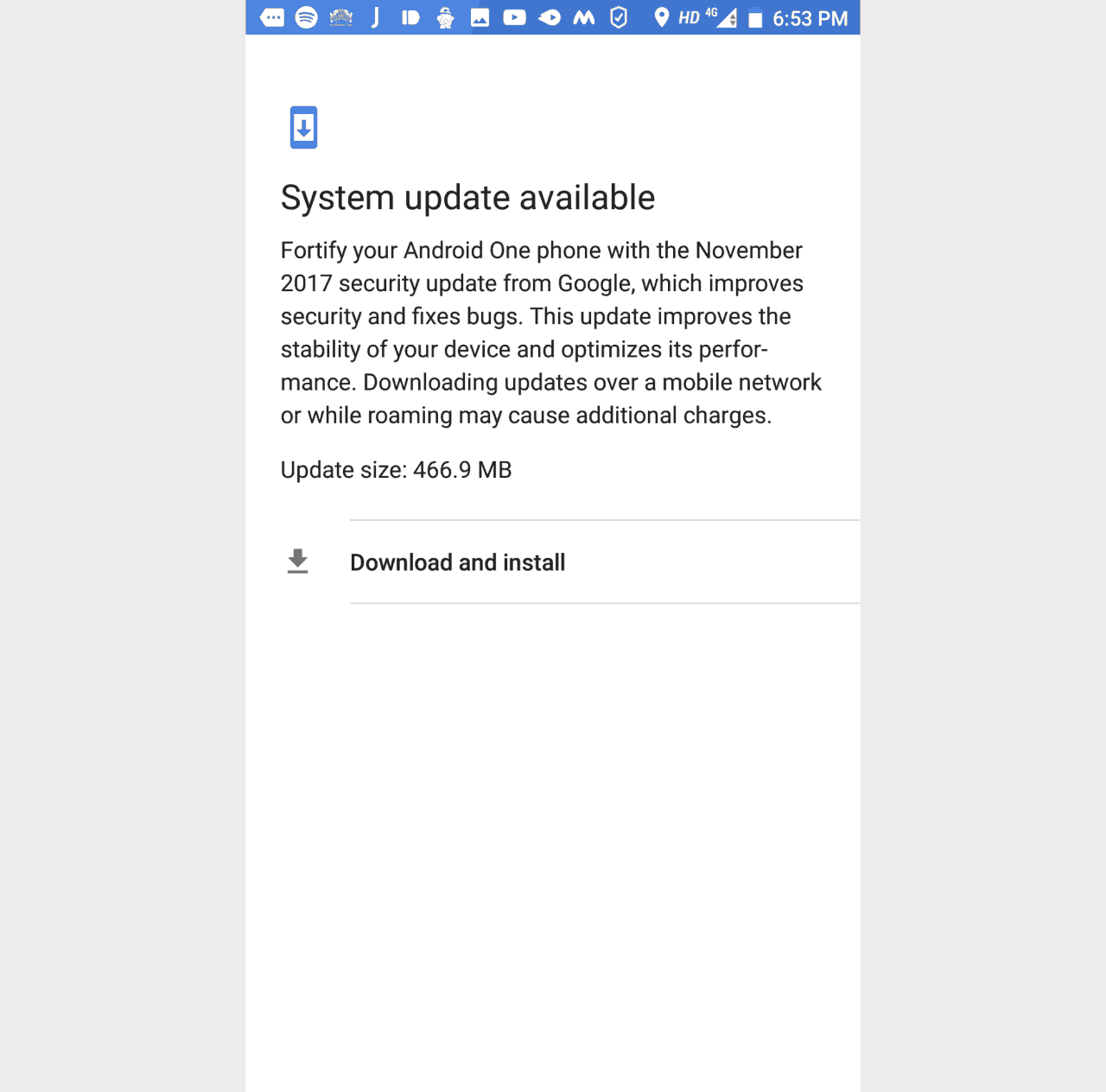 Most importantly the handset will rock the November security patch after the update. Moreover, you'll find some optimizations and tweaks for performance too in the OTA. As you can see, this a pretty standard maintenance update. The weird thing about this update is that different users are reporting different sizes for the firmware.
Some have reported the update to be 460 MB, others say it is as big as 1 GB. This may be due to some users getting additional security fixes. Being an Android One phone, the update should have come earlier as even Samsung is delivering bug fixes for November by now.
If you're thinking about Oreo, the Mi A1 will get it pretty soon right in line with flagships in December. In the meanwhile, you should take time to install this update as soon as possible to make your phone KRACK proof.