AMD is no doubt one of the leading manufacturers in the "chip" industry. AMD has kept us amazed with it's processor and GPU performances. There has been a bit of issues every now and then regarding the over heating, but that is all in the past and now has AMD created the mighty Radeon Pro Vega graphics chip for the upcoming iMac Pro.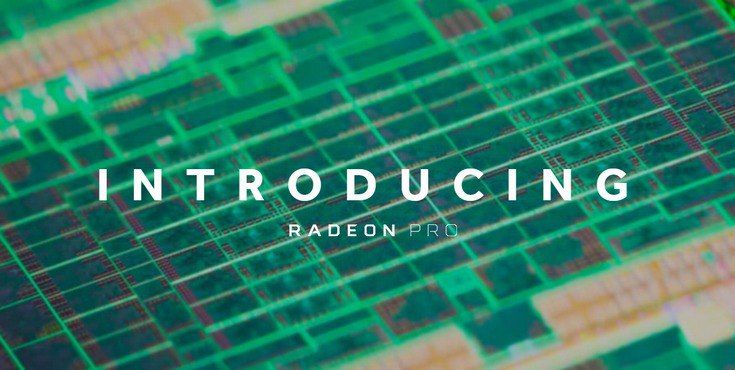 Apart from the "Radeon Pro Vega graphics", AMD will also be having it's latest new series of Radeon Pro 500 breathing inside the newer Macs. The new Radeon Pro 500 series is based on the Polaris architecture while the more powerful Radeon Pro Vega is based on the Vega GPU architecture. It has five models – from the Radeon Pro 555 packing 1.3 TFLOPS of max performance and 81 GB/S of bandwidth all the way to the 5.5 TFLOP, 217 GB/S Radeon Pro 580 with the Pro 560, Pro 570 and Pro 575 graphics cards sitting in between.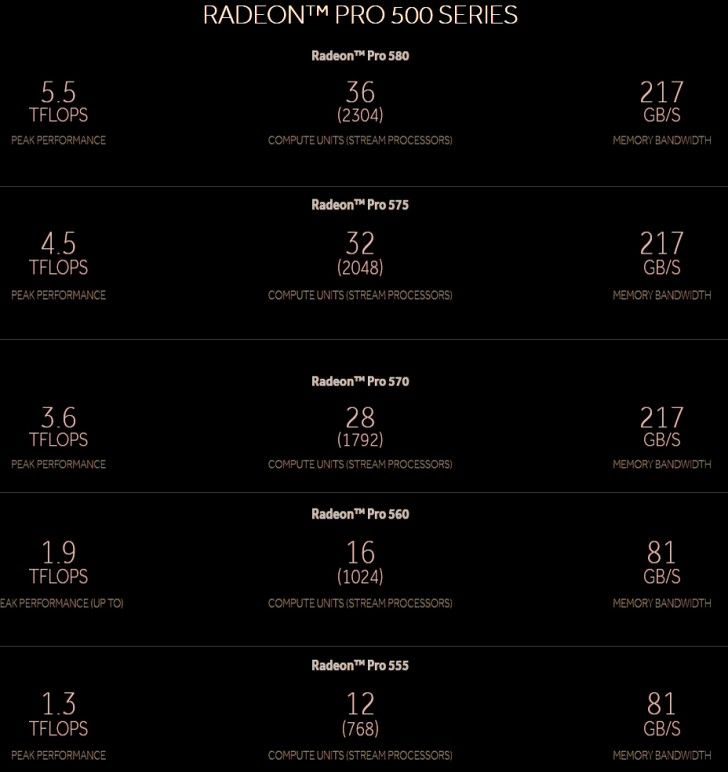 It is incredibly satisfying to see the capabilities of Radeon Pro 500 series in elegant form factors and enabling amazing content creation, gaming and VR experiences. Radeon Pro 500 Series graphics are enabling new generations of makers with compute-accelerated creative tools and new APIs, bringing their imaginations to life in ways like never before.

-Raja Koduri, senior vice president and chief architect at AMD's Radeon Technologies Group
All the newly released graphic chips will have more memory bandwidth than the previous Radeon Pro 400 series of cards, which all were 80GB/S.