November 11 (11/11) may be a very insignificant day for us, but it is a big day for Chinese traders. Singles Day, as they call it, is sort of a festival for the singles as Valentine's day is for couples. It is also when the Chinese E-commerce giant, Alibaba hosts its gargantuan sales festival. And fresh info coming in from China says the 12-hour sales have surpassed $18 billion. From that $18 billion, $7 billion alone was achieved in a mere 30 minutes.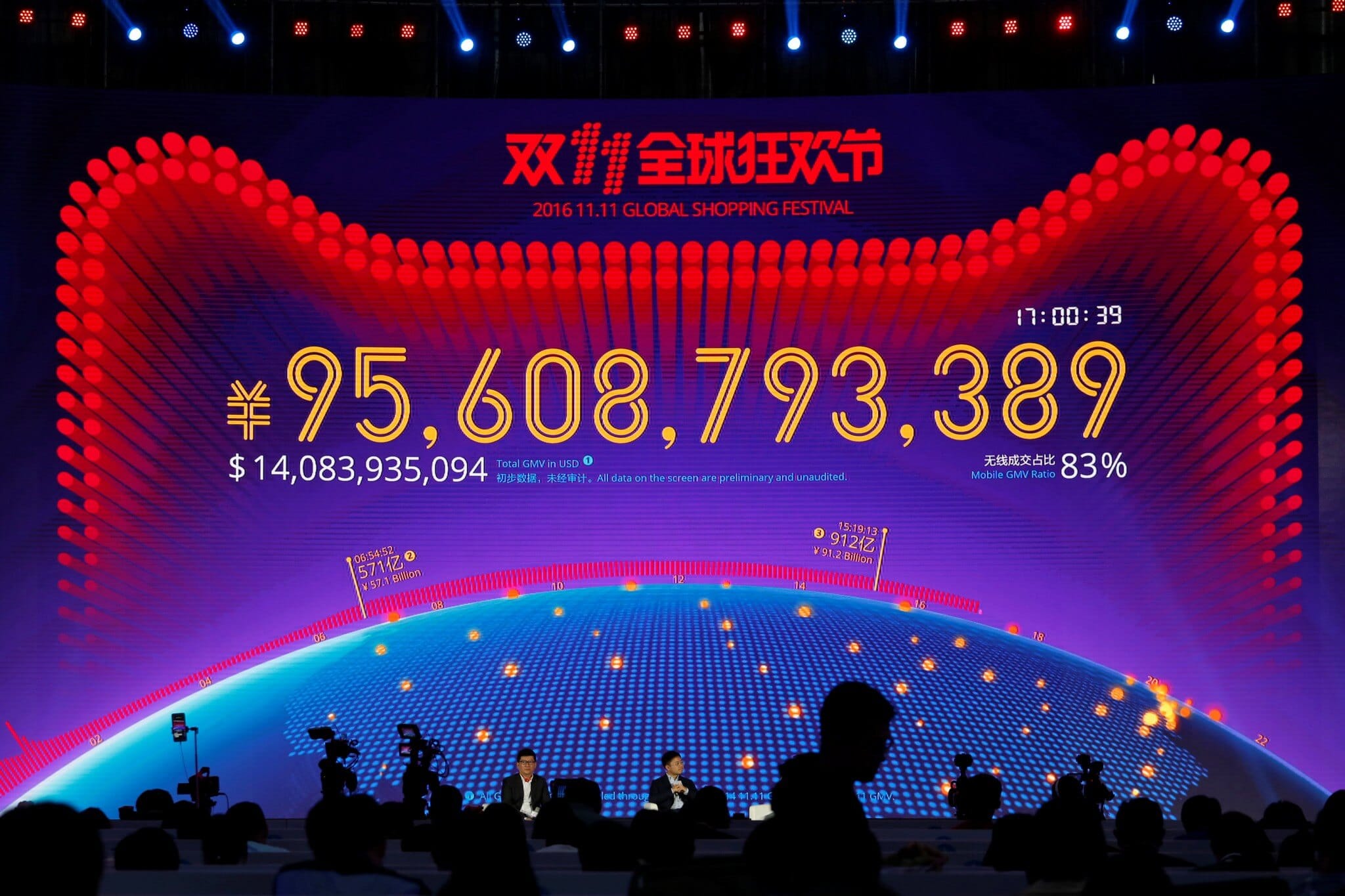 As a comparison, last year the total sales of the whole day amounted to a total $17.8 billion. So, there is still some time for the record to be set even higher this year. Alibaba's flagship sales deals get closely monitored on its website, Alizila. There, you can find a running counter for gross merchandise volume(GMV) and it has already ticked past $18 billion. The company itself announced that $12 billion in GMV was settled through Alipay in the first two hours of the sale.
The GMV for 11.11 festival is the total value of orders settled through Alipay on Alibaba's China retail marketplaces and AliExpress, within a 24-hour period of November 11. It is reported on a real-time basis and includes shipping charges.
Just to understand the magnitude of the event, combined online Diwali sales this year amounted to just $1.5 billion. This is as reported by research firm RedSeer Consulting. Indeed Single's Day is the biggest global online sales festival. It is roughly 18 times the size of Amazon Prime Day. Alibaba also hosts an inauguration event just for the 24-hour festival. This year, celebrities like Nicole Kidman, Pharrell Williams, and Maria Sharapova performed to celebrate the inauguration. The event was live telecast on Youku (China's Youtube), Tmall, Taobao, as well as on YouTube.
While Alibaba didn't invent Single's Day, it certainly kickstarted the sales festival in 2009 with 27 merchants on this same day. Seven years later, it now comprises of lakhs of merchants with sales reaching a whopping $17.8 billion in just one day.
The sales, obviously, is great news for Alibaba, which already had a great year. China's biggest e-tailer has doubled its stock price from last year and now sits on a stockpile of $475 billion.