Last year, a Chinese company called ProTruly released two smartphones featuring a 360-camera. You've probably never heard anything about these phones, that's because you wouldn't wish to have one anyway. It's awkwardly bulky and tall, something that will look obsolete in 2016 if it wasn't for the 360-degree camera. But this wouldn't be the case for future smartphones that will be implementing the 360-degree camera technology.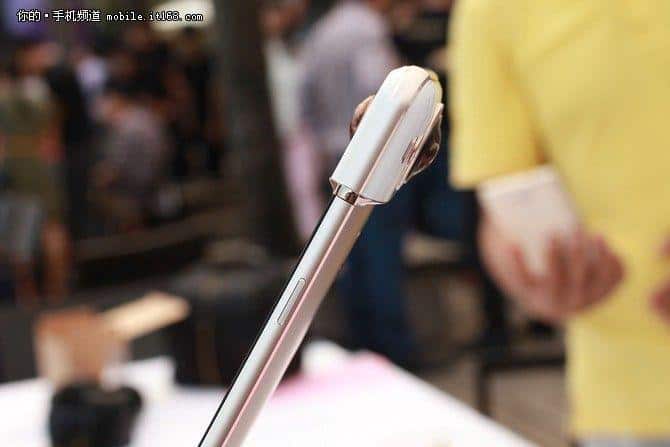 Richard Lai of Engadget got a chance to talk with HT Optical's Vice President Shu Junfeng. HT Optical is ProTruly's supplier for 360-degree camera module. Shu Junfeng showed Lai a much smaller 360-degree camera module that can be fitted into a 7.6mm-thick smartphones. To give you an idea of the improvement, the ProTruly Darling (shown above) is 8.9mm thick (without the camera protrusion) and 181.4mm tall despite having a 5.5-inch display. That's actually a huge leap considering that the recently released OnePlus 5 is just 7.3mm thick, same goes with iPhone 7 Plus. Although they can't eliminate the camera protrusion (as both of the sensors needs a very wide-angle lens to capture 180-degree surrounding to stitch a 360-degree images), Shu Junfeng promised that the lenses will feature a tough-scratch resistant coating as it will be touching the surface all the time.
The new 360-degree camera module will also be able to capture 16MP high-resolution photos and can record 4K videos. Imagine taking a holiday trip with your family and by just placing the phone in the middle of the table, you would be able to go back time in 360-degree all in Ultra High Definition. It's something that is nice to have..right? Unfortunately, Richard Lai wasn't allowed to take photo of the new 360-degree camera module as it is yet to be unveiled later this July 30 in China.