We live in a completely digitalized world wherein most of our time is spent on social media. Instagram is one of the most used social media apps today, with its newest feature of 'Reels' creating hype. 'Reels' are 15-90 second short videos that can be posted by anyone who has an active Instagram account and may be accessed by all other Instagram users. As an added bonus feature Instagram also allows users to save reels.
As reels have slowly become popular and one of the main ways through which influencers are gaining popularity today, there are several apps and websites that may be used to edit and create these videos.
The major problem lies in the choice of the app – with a range of editors that all offer unique and eye-catching features, how must a user decide which app to use? Moreover, how must a user know about all the features that each app and website has to offer? This article answers exactly that.
Best Video Editor for Instagram
1. Wave.Video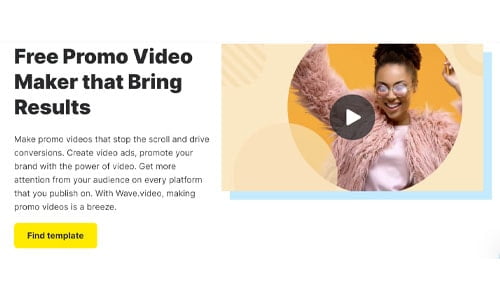 Wave.Video is a website that caters to editing videos directly through the internet without needing an app. The website advertises itself to be one of the best for the creation of promotional videos, with its free promo video maker you can create amazing promo videos for Instagram.
The website offers a range of creative templates which edit videos for you within a few clicks, ensuring each of your videos maintains the same aesthetic.
Furthermore, the website has a large library of royalty-free music, free stock videos and images, video transitions, animations, and graphic elements, which are easily accessible.
The website also allows you to convert text to videos and subtitle videos. It allows you to conveniently export videos to whatever platform you prefer in a range of different resolutions that fit your preference. However, most of these features may only be accessed after purchasing a membership plan for the website.
2. Videoshow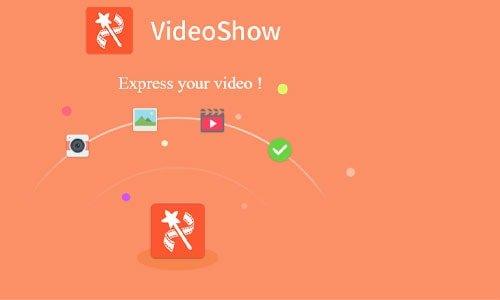 Videoshow is not just another video editing tool, and if one likes personalized writing and messages, it is the one. Along with the basic features of compiling videos, adding filters, cropping, and trimming, the app allows creators to add music, sound effects, and various animations from its vast gallery.
Moreover, the app has a specific feature that allows creators to draw and add their own creations. This app is exactly what one needs to stay on top of trends – with its wide range of colors and trendy stickers.
Moreover, the app allows you to add funky transitions with just a few taps allowing you to make videos that make viewers re-watch! The app is available on both Appstore and Google Playstore.
3. Splice App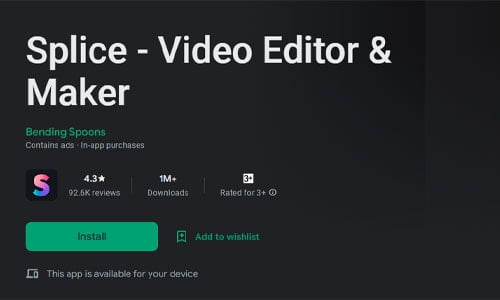 Looking for Hollywood-style effects and transitions? Splice is the app to pick. Each app has its own unique selling point. Splice, with its professional interface and numerous cinematic effects, makes itself almost irreplaceable for its regular users.
One of the most unique features offered by the app is the ability to customize background videos, giving the reel as a whole a unique dimension and depth. Other well-known features of the app include dynamic transition styles, panoramic and zoom effects, and trendy filters.
Moreover, if one is struggling to maintain the quality of their videos, using this app may allow you to improve the quality of the video – giving the videos an effect similar to having been filmed by a professional videographer.
4. Clips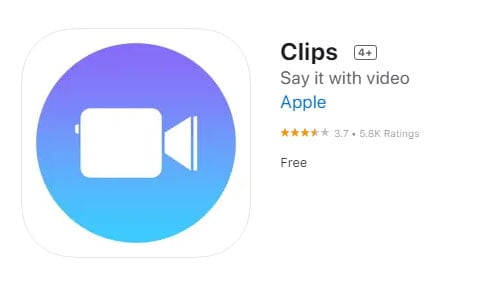 Clips is an app that is available on apple devices whose sole aim is to offer a platform to edit videos. Through this app, creators can add live captions directly to their videos which almost seem like subtitles, in a quick and easy manner.
Furthermore, the app allows creators to add animations, unique stickers, and emojis to their videos to make it easy for viewers to understand the reels even when muted.
Moreover, the app allows creators to choose from a wide variety of fonts, colors, sizes of texts, etc., in order to create their videos. The app focuses solely on allowing creators to make their videos more comprehensible and trendy through its easy-to-use interface.
5. Canva's Video Editor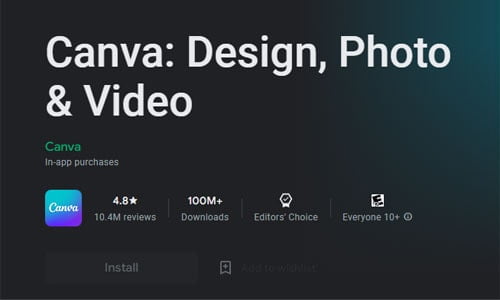 Canva as a website is extremely well known for its graphic design and video editing features which are extremely user-friendly. However, one of the lesser-known features of this app/ website is its convenient video editing feature. There are several exciting features offered by Canva's video editor.
Firstly, it offers hundreds of customizable templates to make each video highly personalized, along with a range of images and illustrations that may be added to the videos.
Moreover, apart from the option to export and upload anywhere, what sets Canva apart from the rest of its competitors is its scheduling feature. One can schedule videos to be uploaded automatically at a specified time and location – ensuring that there is no delay in uploads due to one's busy routine. Lastly, one has the option to collaborate with other people using Canva.
6. WeVideo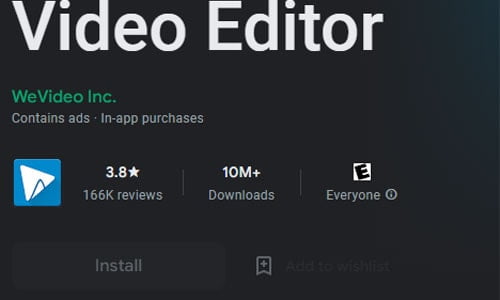 Wevideo is an app that has a timeline to complete the editing of your videos and has the most intuitive interface out of all the other video editing apps – along with a feature to preview your reels in full screen!
The app allows you to recreate a green screen effect without actually owning one and also supports 4K resolution to ensure that the quality of your videos does not degrade.
Moreover, unlike other video editing apps, this app has a large library of royalty-free music, sound effects, and stock videos to take your reels to the next level. The app allows users to access its services from anywhere and on all devices, making it the most convenient for users traveling a lot.
7. Inshot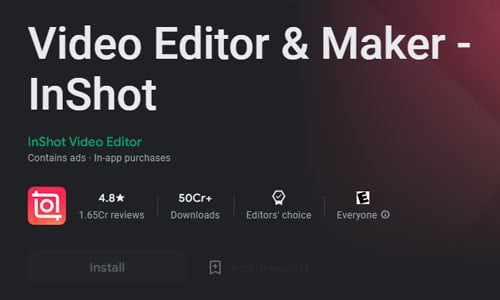 Reels work best for vertical videos, but sometimes old memories are recorded horizontally. In such situations, Inshot is the best solution.
The app automatically adds a black band below and on top of the video to make all videos vertical – even the preview will show vertical videos for creators to get an actual sense of how their reels will look on Instagram.
The app allows one to change the videos to any suitable ratio one likes. Moreover, the app allows one to add transitions, titles, and custom texts.
Moreover, you may crop, trim, and splice your videos while also speeding up the footage, adding filters and music from its collection. The app has an extremely easy-to-use interface, which makes it the ideal choice for inexperienced users also.
Conclusion
The list of video editors does not end here, and there are a few hundred other websites and apps. The apps and websites listed above are a few of the most popular ones used by influencers on Instagram today. Each app and website has its own unique feature, which sets it apart from the rest.
However, the choice of the ideal app relies solely on the purpose the creator is trying to achieve. The creator must choose an app that aligns with their own goals and according to their viewer's expectations in order to create an effective reel.