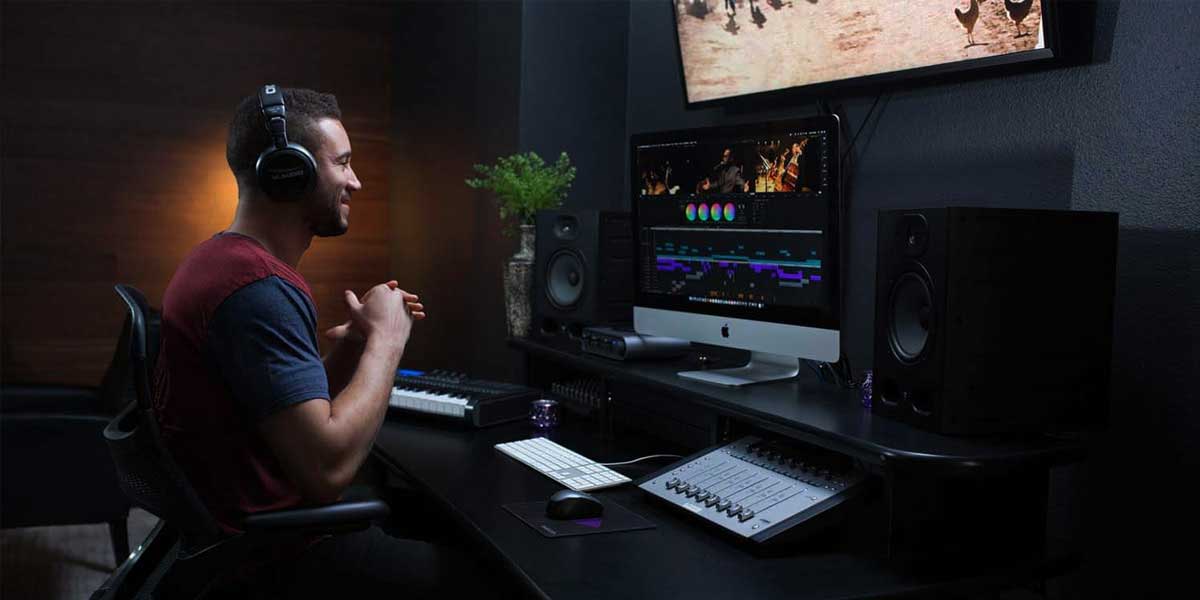 Every content creator who streams their content on YouTube knows the importance of having the perfect background music in their video. Just like every morning feels incomplete without a hot cup of coffee, every YouTube video becomes bland if it doesn't have the right track playing in the background. Of course, not every video requires a soundtrack. But the number of videos that need good music in the background is vast.
However, every YouTuber is cautious about the rules and strict impositions that need to be followed when streaming or posting a video. One such is copyright infringement. The majority of the YouTubers have been slapped with a copyright infringement warning at least once. In most cases, this issue arises because of the soundtrack used in a video without the required permission or wasn't given credit.
If you are a YouTuber and have been through such problems before, then we have you covered. The answer to this is using Royalty free music. Note that Royalty Free is music is NOT the same as Free music. While some royalty-free music is free, you will have to pay for a lot of royalty-free music production. In this article, we will walk you through the ten best sites wherein you can download royalty-free music for your YouTube videos.
10 Best Sites for Royalty Free Music for YouTube
The real essence of using Royalty-Free Music is that you have to pay only once. Post this one-time payment, you can use the music forever without any hidden charges or extra invoices for a year or for every medium you use. Using Royalty Free Music for YouTube is the perfect way to save time and money since it saves you from the hassle of filling in cue sheets. Free royalty-free music online resources offer music that is:
Completely free to download and use.
No licenses to purchase.
You can use for commercial purpose.
So, if you are a YouTuber who's looking for some good Royalty-Free Music for their YouTube videos, then this article will be listing down the ten best sites to find Royalty Free Music for YouTube.
Also read: How to Play YouTube Videos in the background on any Android (No Root)
1. No Copyright Sounds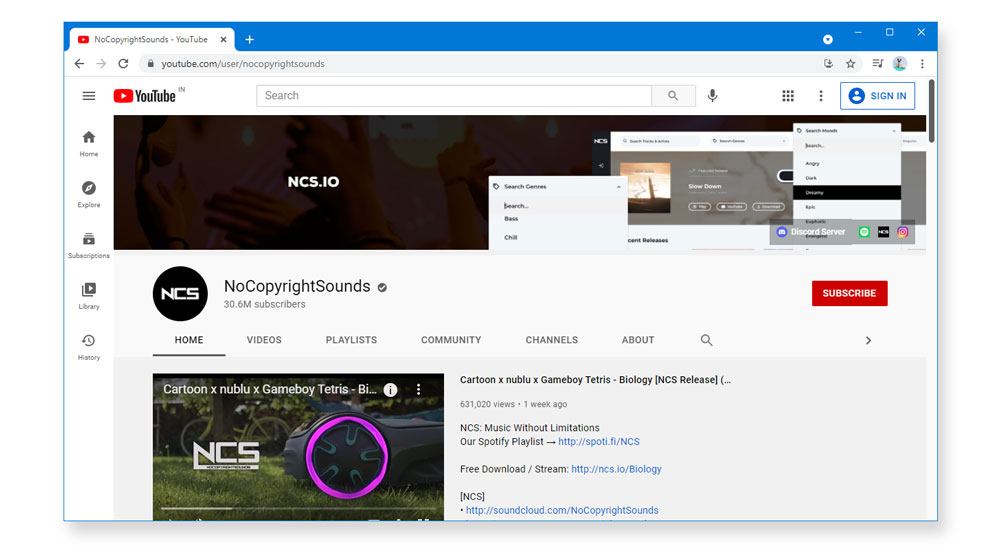 This is one of the best places to visit if you are looking for free music from House to Dubstep via Trap, Drum & Bass, Electro Pop, and more. The music provided by No Copyright Sounds is free to use for everyone within the Content Creation Community. However, while the music is free to use, ensure that you credit the artist, track, and the link back to the original No Copyright sounds page.
2. Depositphotos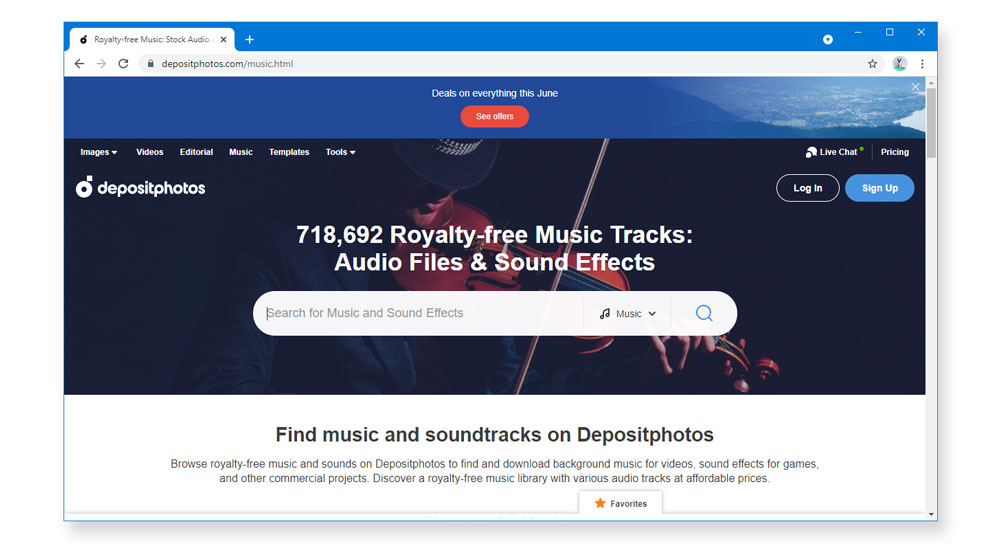 At Despositphotos, you can browse for upto 716,165 royalty free music tracks, audio files, and sound effects. In addition, the website can help you get the perfect background score for your video, sound effects for games, and other commercial projects. You can search music as per the genre, mood, and even as per the length of your video.
3. Bensound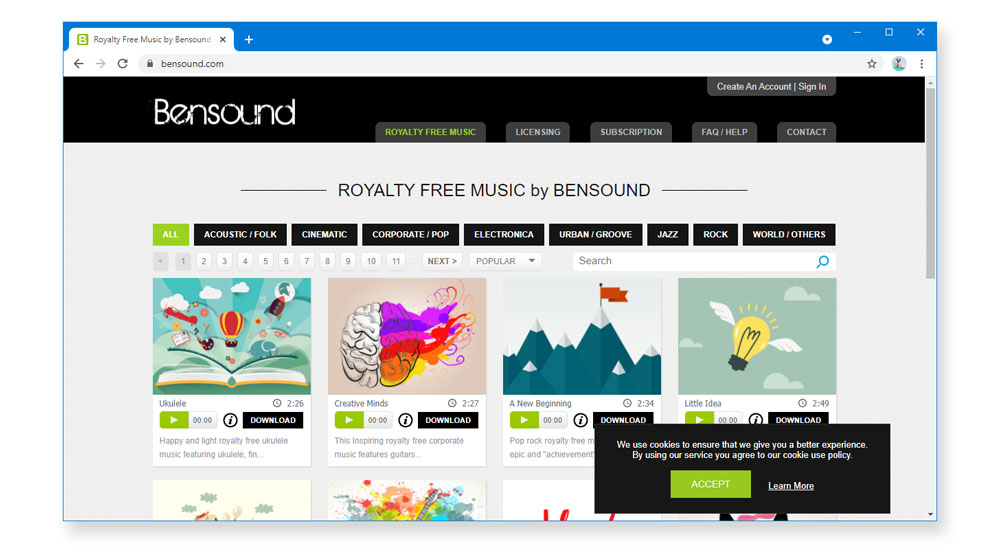 Made by French musician and composer Benjamin Tissot, Bensound lets you explore a variety of soundtracks from every possible genre. The website offers a wide range of soundtracks for your YouTube videos, games, or any other form of media. All you need to do is credit Bensound in your YouTube video. If you don't wish to credit Bensound, you can opt for the annual subscription that will cost you €129
4. Pond5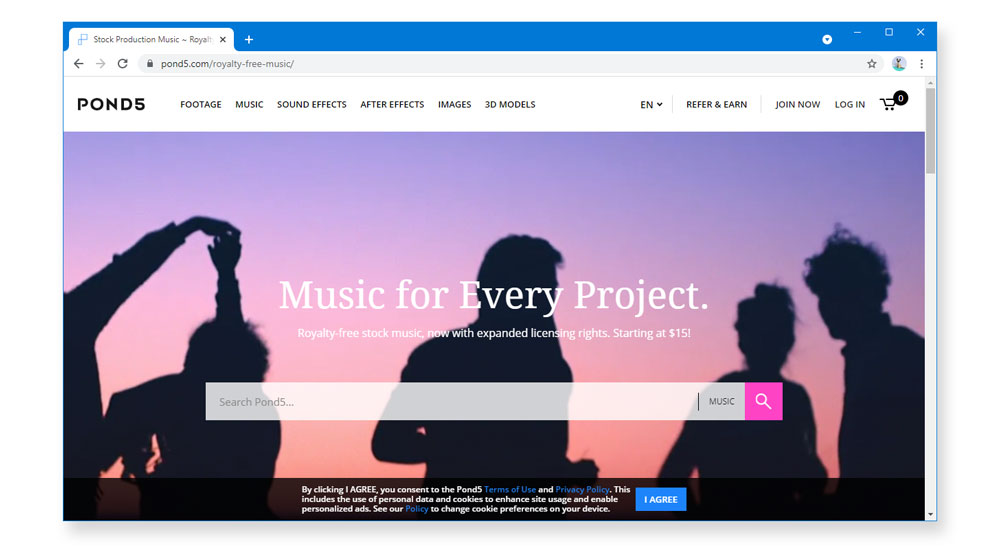 At Pond5, you can find the perfect royalty-free soundtrack for any commercial project worldwide. The website offers music for every mood and every situation with perfectly timed cutdown for :15 and :30 seconds. Here, you can find the right background track along with classical, dramatic, and epic music for everything you need
5. Mixkit
Here, you can download upto over 50 million premium stock videos, royalty-free music, photos, graphics, templates and more. Discover astounding free stock music tracks from a growing audio library to use in your next video editing project. Mixkit can help you find the perfect background score for your YouTube videos, podcast, online ad campaigns, and many more.
6. Epidemic Sound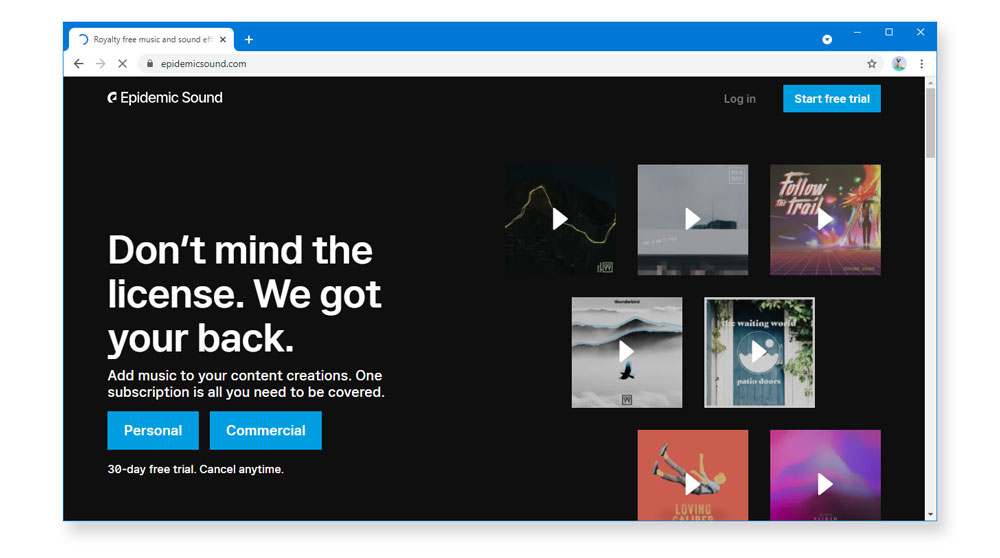 At Epidemic sound, you get your royalty-free music along with premium added feature in just one license. This is one of the most accessible royalty free music sites currently up and running. Before buying the license, you can opt for a 30-day free trial wherein you can explore music and sound effects, subscribe and add your YouTube channels, and download as many tracks as you want. Choose amongst the Personal, Commercial, or Enterprise plan as per your requirements.
7. Artlist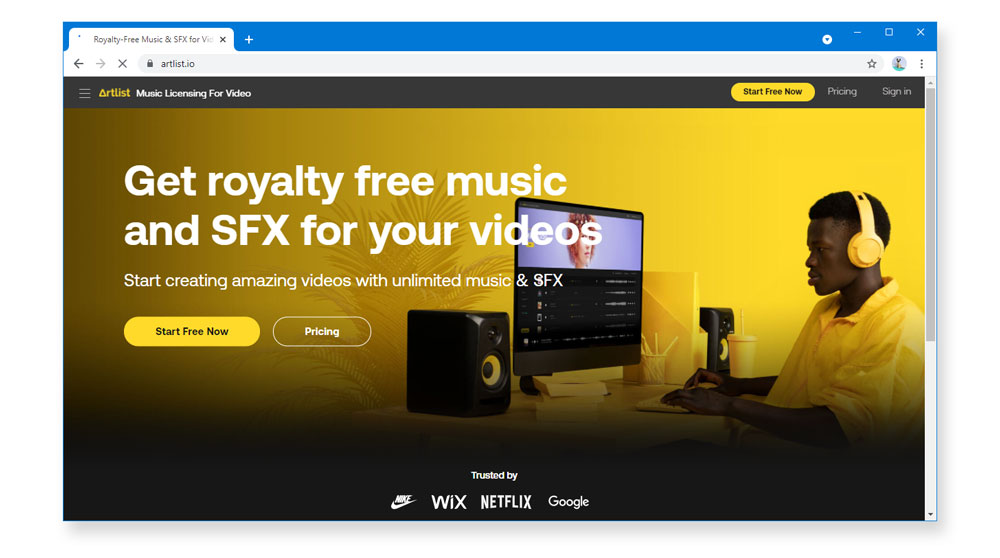 Artlist offers unlimited music and SFX required to create amazing videos. It has a great collection of cool indie tracks that fit in perfectly with any video, film, or advertising. The easy website interface makes it effortless to navigate and find music. You can search music as per the genre, mood, and even as per the length of your video.
8. Incompetech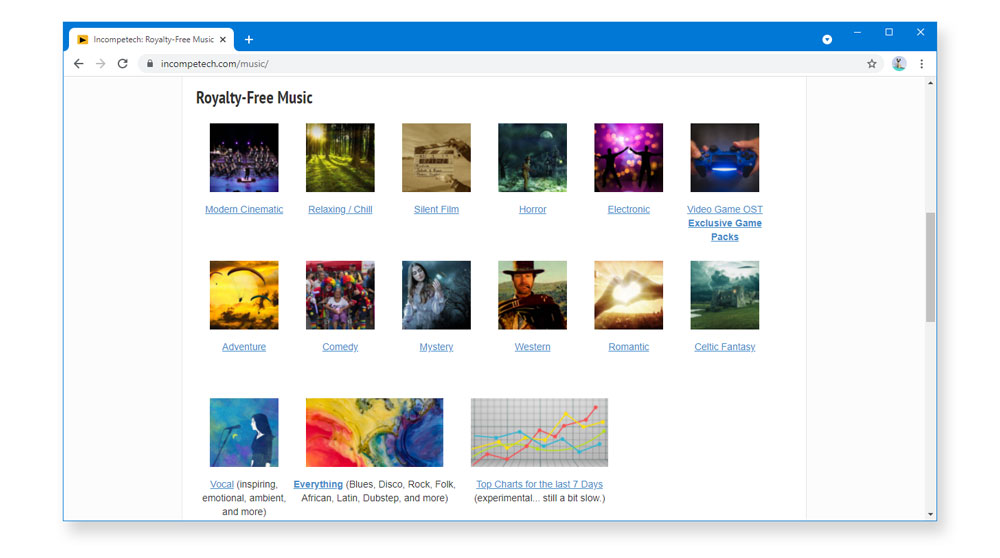 Incompetech offers premium downloads with purchased licenses. You can create your project and fill it with candid background scores or any other music of your choice. At Incompetech, you can find the right music for any music video, film, video game, or presentation. It also has the best graph paper generators available. Download hundreds of tracks in Mp3 format and browse from a regularly updated library.
9. Sound Stripe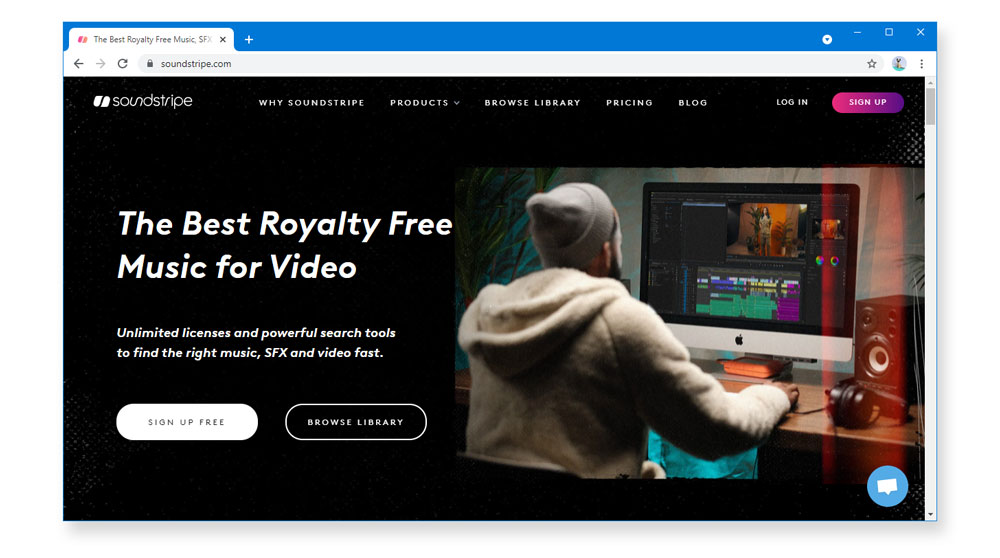 At Sound Stripe, you can select your preferred track from over 6000 royalty free songs composed by Grammy winners. All you need is one subscription and you're set to download unlimited songs and music. Also, the subscription allows you to access the website's vast collection of hand-picked music. If you've ever browsed Spotify's playlists, then navigating Soundstripe's curated libraries will be a doddle.
10. Hook Sounds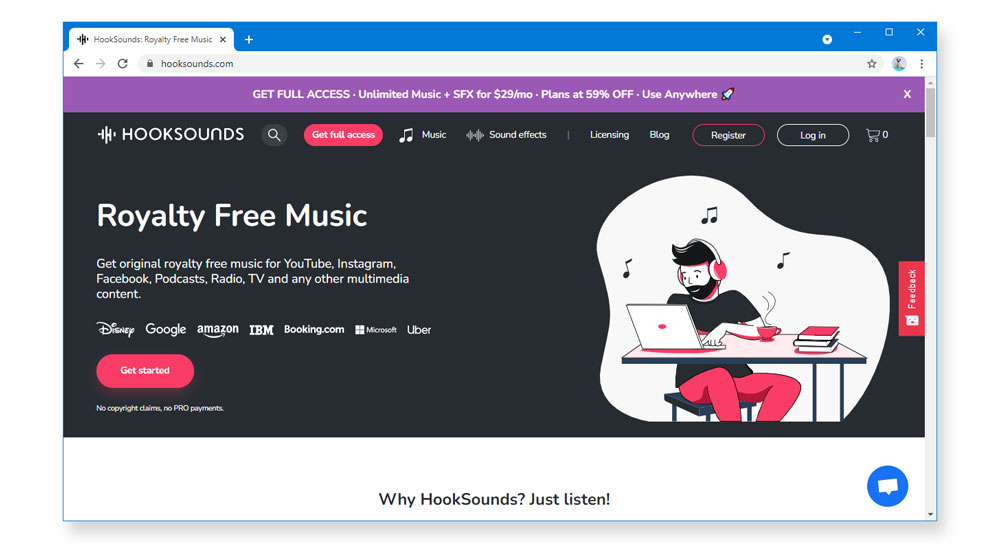 Here, you can find royalty-free music for YouTube, Instagram, Facebook, podcasts, radio, TV, and every other media content. Created by handpicked artist, Hook Sounds allow you to choose from a collection from exclusive royalty-free music. Choose amongst the Personal, Commercial, or Enterprise plan as per your requirements.
Conclusion
We hope our article was successfully able to walk you through the 10 best websites to get royalty-free music for your YouTube videos. While the right music will only add more depth your YouTube content, the wrong track will make it appear bland. In each of the above-mentioned websites, you can choose music as per the genre, mood, and situation.