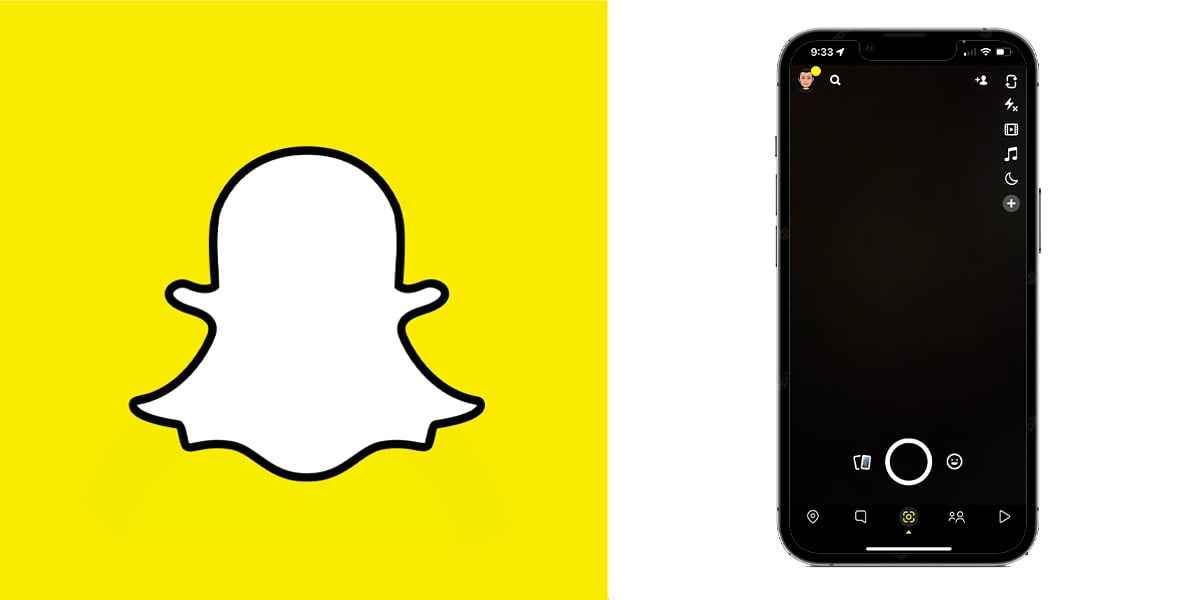 We have been well-acquainted with the overwhelming success of Snapchat, and one of- if not the– most engaging part of it is its camera and the abundance of filters it offers. What many don't know is that Snapchat's camera is linked to an Android device's camera, so for those who are agitated by the shutter sound, every time a snap is taken, you are in for a not-so-good surprise. You cannot simply stop the shutter sound of Snapchat with the click of a button within the app. 
Here's some good news: other ways outside the app can help bypass this inconvenience. In this article, we will discuss how to turn off camera sound on Snapchat on Android and iOS. Without further ado, let's get started!
Can You Turn Off Snapchat Camera Sound?
If you are wondering how to turn off Snapchat camera sound by simply toggling it off within the app, you are not going to find it. Snapchat was initially built with the primary purpose of being a camera app, so it has been equipped to use your Android device's camera to snap videos and photos. So, short of tweaking the Android device settings, there is no way to turn off the sound through the social media app.
The method you see depends on the manufacturer if you are an Android user. You might be one of the lucky few Android owners whose devices are equipped with an option to disable shutter sound through your stock camera app. The methods might differ a little if you are an iOS user, but the bottom line is that it is possible!
How to Turn Off Snapchat Camera Sound?
In this section, we will be going into detail about how to turn the camera sound off on Snapchat. We have discussed Android and iOS fixes, so make sure you follow the ones relevant to your device brand and model. Here are viable ways to turn off the shutter sound on Snapchat:
1. Mute the Device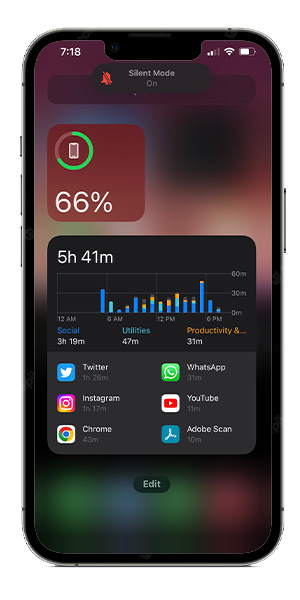 This is the most commonly used universally applied method that is more of a temporary fix but effective nonetheless. Simply put your device in Silent Mode, and you will stop hearing the rather frustrating click of the camera shutter.
All solley hails this method because of its flexibility: you can follow it on iOS and Android devices.
2. Through Device Settings
Next up is what we spoke about: any real change in the camera app has to be executed by device settings.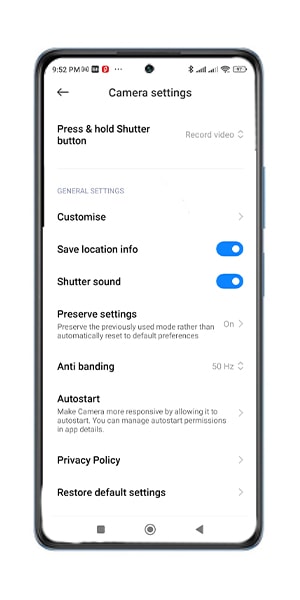 This is because Snapchat's camera interface is nothing but your Android device's stock camera interface, with a few tweaks and add-ons. So, a simple few steps in your device settings will also reflect on your Snapchat app.
Here's what you can do:
Open the Camera app.
Click on Settings. It will appear as a gear icon.
Turn off the Shutter Sound option.
Note that this method will not work on iPhones.
3. Turn on Do Not Disturb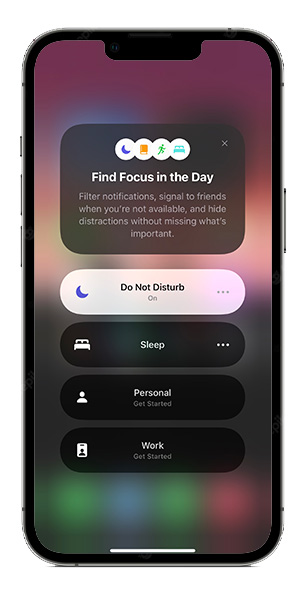 You can also consider turning your phone's Do Not Disturb mode to send it into a forced silent mode. Latest Android and iOS models have DnD modes incorporated by default, most commonly visible on the Notification Panel (Android) or Control Center (iOS).
Turn on Do Not Disturb, and there won't be any more camera sound every time you snap something on Snapchat.
4. Decrease the Volume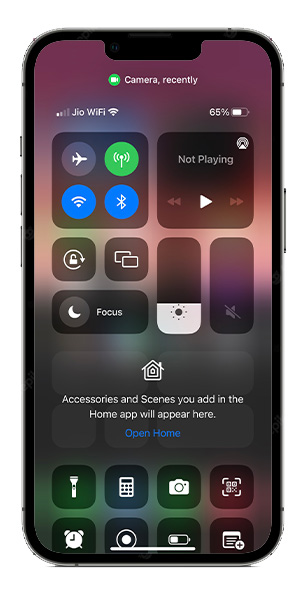 This one is yet another common method for iOS and Android users, and this one is what you probably resort to if you do not find much of anything else. Simply spot the volume key on your device, and turn it down.
If your phone's volumes are at their lowest, rest assured there won't be any more sound on your camera's shutter. For iOS users, the volume can be controlled from the Control Center. Simply swipe up from the bottom or swipe down from the top to launch it, press the Volume icon, and slide it down.
Other Snapchat Fixes:
How to Turn Off Camera Sound on iPhone
Here's something you probably did not know. Unlike Android, iOS devices have a separate camera interface for Snapchat, so that essentially means that you cannot simply work your way through the issue by going to your device's stock camera.
There are 2 ways to switch off the shutter sound on an iOS device. Take a look:
1. iOS 12 and Prior
Control basic functions like volume, mute or unmute toggle, and notifications with the Assistive Touch feature.
Navigate to Settings by clicking on the gear icon.
Go to General.
Click on Accessibility and look for Integration.
Now, enable Assistive Touch. To access it, tap on the Device icon and look for Unmute.
Tap on it to turn off the Snapchat shutter sound along with all other sounds.
2. iOS 13 and Later
To access the control panel, slide from top to bottom of your iPhone's home screen. Here you can adjust the volume slider to turn off shutter sounds. You can also use the physical mute switch on the side of your device to turn off the camera sound.
The device's volume buttons can also be used to mute the device. Turn it down to the least volume possible, and it will be muted automatically. The Do Not Disturb button can also be accessed through the iOS control center but note that this will also hide all incoming calls.
Conclusion
This is all there is to know about how to turn off camera sound on Snapchat. Some of the methods outlined above are temporary. The volume, mute, and DnD options are all temporary fixes, but here's the best part: you will only be using the Snapchat camera temporarily, so you might as well resort to the quick yet transient steps to deal with the issue.
If your Android device permits, turning off the shutter sound will be the best way out of this persistent noise. However, if not, the temporary fixes are as good as any. We hope this article helped you figure out how to turn off the shutter sound on Snapchat. Good luck!