With social media apps prevailing in the current age, knowing internet lingo is almost as important as having a strong general vocabulary: both are equally viable means for communication, if you want to adjust yourself within the social strata.
We are social beings, and that entails a minimum recommended knowledge of socially accepted modes of communication. Being aware of modern lingo is one such. In this article, we shall get into the nitty gritties of "FT". What does FT mean on Snapchat? Let's get started!
FT Full Form in Snapchat
Quite like any other currently used acronym, the meaning of FT runs beyond the one primarily meant on Snapchat, but more on that later. For now, let's talk about the meaning of FT on Snapchat.
Simply put, FT on Snapchat means "FaceTime." So, from now onwards, if someone DMs you "FT me," or you see "FT" on any snap, you will know what it connotes to.
For those who are not iPhone users, FaceTime is not a feature you might be familiar with. Essentially, FaceTime is the built-in video calling feature on iOS devices. So, if you are an iPhone user, and a friend on Snapchat wants to "FT," that means they are asking to be connected over a video call. 
Let's look at some uses of FT on Snapchat:
Exhibit A: Want to FT soon?
Exhibit B: Let's FT in 10 mins!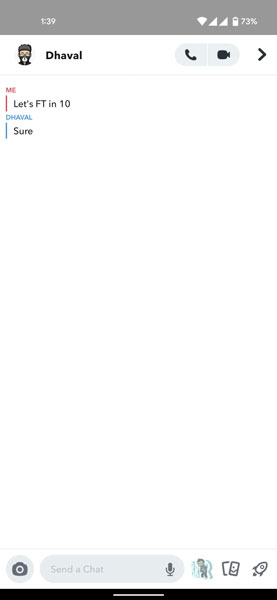 Exhibit C: Just got over FT with my best friend!
Exhibit 4: Did you connect over FT yesterday?
The meaning in all these cases remains the same. Just replace FT with FaceTime, and you will get to the bottom of their meanings. If you are an Android user, chances are, you won't be using this acronym a lot. Regardless, in case you come across it anywhere on the social media platform, you will know what it means. 
Can You FaceTime on Snapchat?
Note that there is no direct option to FaceTime someone on Snapchat, but you can avail the social media giant's own video calling service. Snapchat video calls do the same job as FaceTime, except it allows a total of 15 participants at a time, whereas FaceTime permits more than double that number (32 to be exact). So, if you want to get a large group on video call, it is better to stick to FaceTime instead of Snapchat's video calling service. 
If you are an iPhone user, chances are that you already know how to FaceTime someone, and if you are not one, you probably won't need to know the process anyway. Regardless, if you are new to the iPhone world and this whole "FT me" thing is messing with your non-tech savvy brain, here's help coming your way:
Unlock your iOS device, and swipe down to see the search functionality.
Begin typing "FaceTime" and midway through your typing, you should automatically see the app being suggested right below. Click on it.
Click on "New FaceTime"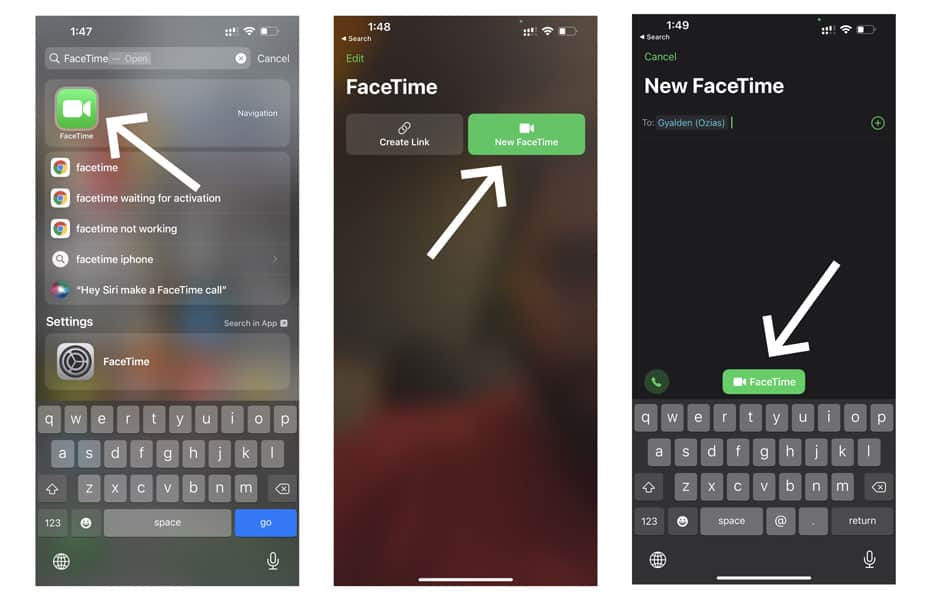 Type your friend's contact number or email ID associated with their Apple IDs.
Click on the "FaceTime" button to hit them up.

Now, it's just a matter of waiting till they pick up. And, voila, there you go! Once again, this is the process to FaceTime someone on an iOS device, but Snapchat does not have a direct feature to "FT" someone. However, having said that, since a considerable iPhone user base is active on Snapchat as well, the "FT me" lingo is just a testimony of that.

Now, if you are an Android user and want to Video Call someone on Snapchat, then follow these steps:

Open Snapchat.
Swipe right to open the list of friends you have chatted with recently. In case you want to video call someone not on the list yet, simply click on the "+" at the top right corner, and look them up. 
Tap on the little video icon at the top right corner. 

Voila, there you go!

What Does FT Mean in Text?

Remember how we mentioned in passing that acronyms usually have more than one full form? This is where we address that. FT meaning in text is not the same as FT meaning on Snapchat. So, what does the acronym connote to in plain ol' text messages? Here's what it could mean, besides "FaceTime":

"F*** That" can also be abbreviated to FT. It is often used to vent out pent up frustration without using so many words. So, the next time you receive FT in text, you will know to take the context of the discussion into consideration, before reaching a conclusion. 
FT for the longest time has meant "Featuring." Remember listening to Run this Town by JayZ ft. Rihanna and Kanye West (read 'Ye') on VH1? The "ft." right after the main artist has always meant "featuring."
FT could also mean "For Trade," if you are on an exchange platform. If there is a Pokemon GO discussion board or chat group, chances are that no one want to "FaceTime" you, but they want to trade with you. In those rare cases, FT could mean something very context-specific. 
Last but not the least, FT can often be used to refer to "Full Time" in Football. Yes, admittedly that is quite an obscure use, but it is always better to be well-rounded in your knowledge of acronyms. Similarly, in the context of Football, HT would mean 'Half Time.'

That is all for what FT means in text. While Snapchat users primarily mean FaceTime, text message senders could be talking about a number of things. The key is to factor in the context before getting to the bottom of what FT means.

Final Words: What Does FT Mean on Snapchat?

Developed by Snap Inc., Snapchat has seen burgeoning success in the social media sphere in the past decade. Reaching no less than 293 million active users on a daily basis in July 2021, Snapchat has only soared higher with time. So, knowing Snapchat lingos can be a great help in driving socialization.

If you are not on Snapchat, it does not hurt to be up to date, anyway. You can save yourself some serious FoMo (Fear of Missing Out, for those who do not know) by staying on track.