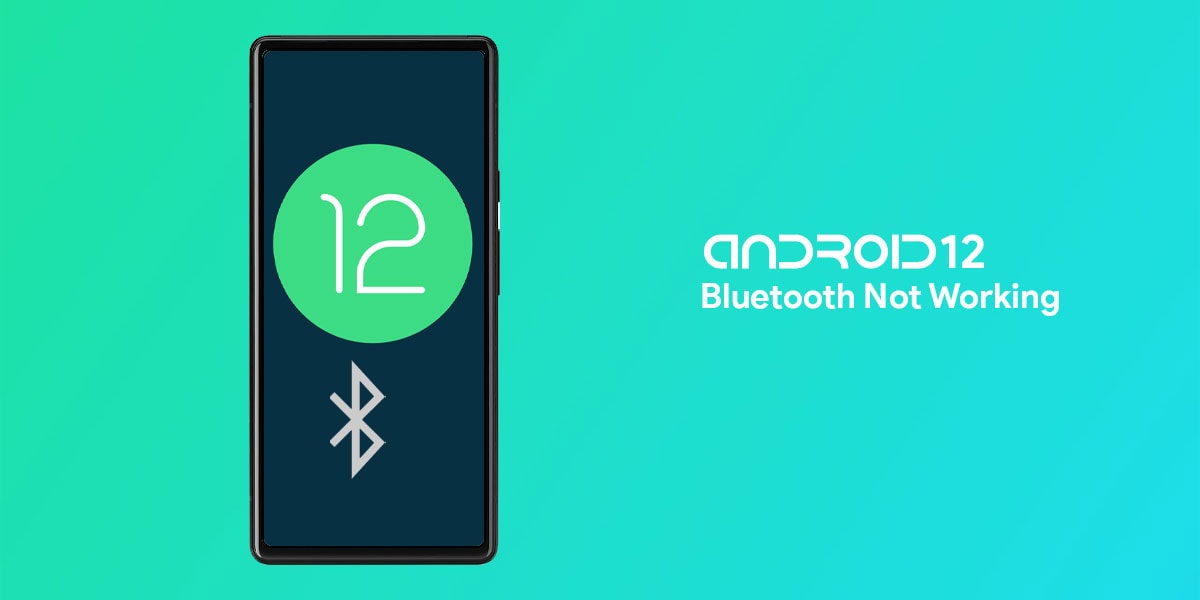 While the OS update has been a welcome surprise for most, a few issues have arisen from the same boon. One such problem that came into light following the much-awaited update is that of bluetooth not working on Android 12. Bluetooth still remains an essential feature in our daily activities, so when it malfunctions, there's rightful mass disappointment.
In this article, we will be discussing the potential reasons behind Android 12 bluetooth issues before delving into the best ways to fix the recurring problem. We have laid out 8 ways in which the issue can be tackled. All of them are simple to follow and take little to no time at all. Without further ado, let's get right into it.
Why is Bluetooth Not Working on Android 12?
If your bluetooth stopped working on Android 12, it could be due to a multitude of reasons. The tricky part is pinpointing the exact reason underlying the sudden issue. There's no telling what reason led to Android 12 bluetooth issues on your device specifically, so it helps to have a few guesses.
Here's what could be causing the problem:
An outdated OS could be at the helm of the problem. You might have installed the OS to Android 12 and called it a day, but in reality there's a need to check for updates constantly in case bug fixes and patches are released. Many times when such updates are missed, your device runs with the issues that would have been fixed promptly by those software updates.
If your device is running low on power, it could lead to various integral features suddenly acting up. The malfunctioning features including Bluetooth is a sign that your device needs to be plugged in immediately. Thankfully, if this is what has been causing your Android 12 bluetooth issues, simply charging the device will resolve it.
Oftentimes your bluetooth device remains out of range, in turn causing a plethora of connectivity issues. So, make sure your bluetooth device is within the stipulated range to be able to enjoy its features to the fullest extent.
If multiple devices are connected simultaneously, your bluetooth could be malfunctioning. The devices paired together could be overlapping each other, leading to an unstable connection. In such cases, simply reset the bluetooth, and pair it with the device in range.
Any of these aforementioned causes could be resulting in your bluetooth problems. However, the good news is that the fixes remain the same. Read on to go into details about the potential solutions.
8 Ways to Fix Android 12 Bluetooth Issues
If you have been feeling frustrated because of bluetooth not working after the Android 12 update, it's time to take matters into your own hands. First, try to restart your device once, and check the volume of the connected accessories and devices. If all seem fine, take a look at the following fixes:
1. Disable and Enable Bluetooth
This is a rather simple yet smart way to deal with the issue. If you are facing continuous Android 12 bluetooth issues, it's time you try something simple. Turning off the bluetooth and turning it on back can have a considerable impact on your bluetooth performance.
Here's how to do that:
Go to Settings, and open the Bluetooth and Connectivity section.
Turn the bluetooth off, wait a while, and turn it back on again.
2. Verify Permissions
Your bluetooth accessories and devices must have all the necessary permissions to function without a hitch. For instance, if you are trying to connect to an overhead earphone, HD Audio, Media Audio, Phone Calls, Contact Sharing, and similar permissions must be granted, depending on your reason of use.
Here's how to manage permissions:
Open Bluetooth settings from either the notification bar or ther Settings app.
Now, tap on the settings symbol beside your connected device.
Enable all permissions.
3. Re-Pair Device
The reason behind your Android 12 bluetooth issues can be that the device hasn't been paired properly due to an error during pairing. In such cases, simply re-pairing the devices will help resolve the issue immediately. Make sure not too many devices are paired simultaneously, and if so, remove them gradually.
Here's how to re-pair bluetooth devices:
Go to the notification bar on top, expand on it, and long-press on Bluetooth.
Toggle the bluetooth to OFF.
Tap on the paired device, and choose Forget Device.
Then turn on the device again, and wait for the scan to detect the device.
Once detected, click on Pair.
4. Check for System Updates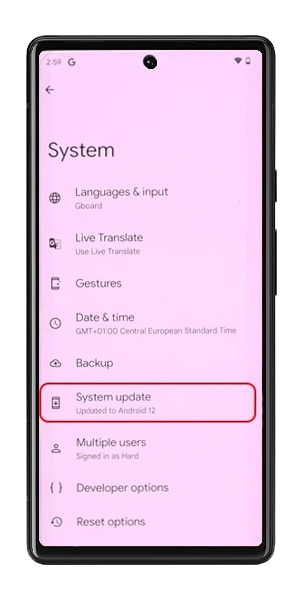 If you are facing Android 12 bluetooth issues, make sure your device is up to date, and that you haven't missed any updates so far. Keep checking for software updates manually from time to time, in case you are not receiving automatic update reminders.
Here's how to update your system:
Make your way to Settings, and choose System.
Tap on System Update, and the device will automatically start scanning for pending updates.
If any are pending, download the update and install it promptly.
Restart the phone.
5. Disable Battery Saver Mode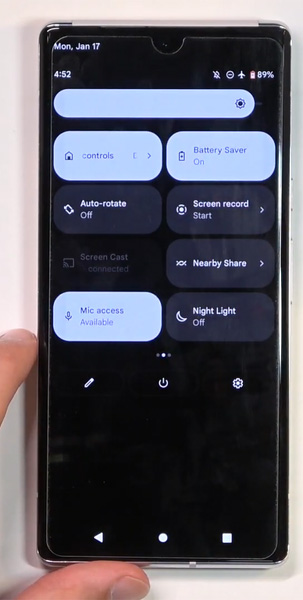 This is also a rather easy, albeit highly effective method that has managed to solve the Android 12 bluetooth issues many times for numerous users. Involving but a step or two, this sure does the job perfectly. Turn off the Power/ Battery Saving Mode to ensure your bluetooth works to its fullest extent. The Battery Saving Mode restricts battery usage, thereby hindering the normal functionality of features, so be on the lookout.
Here's how to turn off the Power Saving Mode:
Go to Settings, and select Battery.
Turn off the Power Saving Mode.
OR
Head straight to the notification bar at the top, expand on it, and disable the Power/Battery Saving Mode, given it is already enabled.
6. Reset Bluetooth
If you have been suffering from Android 12 bluetooth issues, there could be some problem with configuration. The stored metadata could also be corrupt. In such cases, resetting bluetooth is the best and only solution. Note that resetting bluetooth will also remove your wifi and hotspot passwords, so do sync them manually afterwards.
Here's how to reset bluetooth on Android 12:
Go to Settings, and scroll down to System.
Choose the Reset WiFi, Mobile, and Bluetooth option.
Tap on Reset Settings.
Restart the device.
7. Clear Bluetooth Cache
If your Android 12 bluetooth issues have been bugging you for a while and disrupting your daily productivity as well as recreational hours, clearing the cache might help the case. Oftentimes an overloaded or even corrupt cache can lead to the feature not functioning properly. Clearing the cache gives you a fresh start.
Here's how to go about it:
Go to Settings, and open Apps and Notifications.
Click on All Apps.
Tap on the 3 dots on the top right, and click on Show System.
Scroll down to find Bluetooth.
Click on Storage and Cache, and select Clear Cache.
Restart the device.
8. Factory Reset Device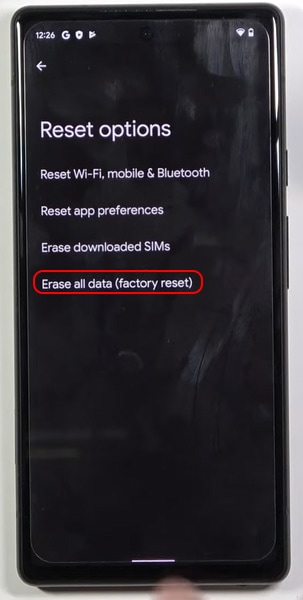 The last resort is a complete factory reset. If you cannot seem to fix the issue of bluetooth not working on Android 12, you might have to give a full factory reset a try. Make sure your data is backed up safely to avoid losses of any form. It's quite easy to factory reset a device. Once reset, the risks of issues such as bluetooth not working will be a rare sight.
Here's how to do it:
Navigate to Settings, and select Backup and Reset.
Choose "Reset the device to factory settings".
Conclusion
If your bluetooth stopped working on Android 12, any one of these 8 fixes can serve as an immediate remedy. But remember, the trick is patience, and the best course of action is trial and error. Go through each of them slowly, and before you know it, one of them will fix the issue promptly.
We hope this article helped you with your Android 12 bluetooth issues. Good luck!