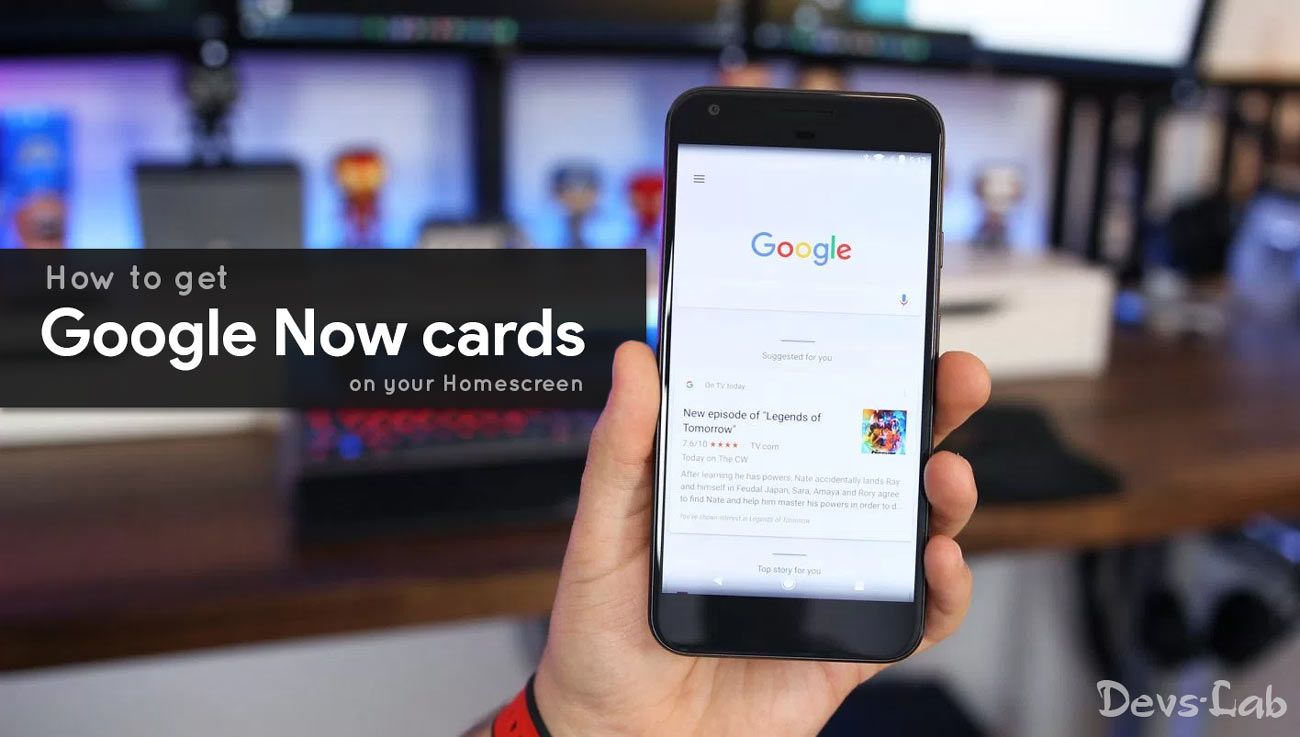 Google now cards are handy providing quick information about the weather, personal news, custom feed, etc. They are easily accessible from home screen through a single swipe. Unfortunately, this feature of google cards is only available in Pixel devices, Aosp based and few other devices running nougat or above. We have previously discussed on the ways to customize google assistant on Android smartphone, which also includes devices running on Android 5.0 lollipop and above. Now we are back with successful ways to get the Google Now cards on your home screen if you do not have them yet.
What are Google Now Cards?
Google Now is a virtual assistant like Siri and Cortana. It includes cards that can process a lot of information quickly and show it to you on screen when you are looking for it. These Google cards are neat and shows information related to your previous searches and hence, many individuals tend to use them less. It also depends on the settings that you have enabled on your device's Google apps.
When you have Google Now card on your device, you can get customized results for your previous searches and interests, you can change Google cards you get, you can dismiss a card with a swipe, and it can become your reminder card. This makes your device more useful and intelligent.
How Do You Turn On Google Now Cards?
There can be two possible reasons of your Google Cards not working. First one, If Google feed is turned off in the Google App, you cannot access the Google cards. The second one, If Default launcher of your device didn't support this feature. If you have Google feed turned on and you are still unable to access Google cards, then try out different launchers. You can install "Google Now Launcher" and enable this setting. Here, we have explained, techniques through which you can have Google Now Cards
Get Google Now Cards on Home Screen of any Android
Method 1

: Steps to Activate Google Feed on Your Device
Step 1: Install/Update to the latest version of the Google app from the play store.
Step 2: Open the app and navigate to settings.
Step 3: Turn on the feed and later customise your feed in the preferences of the Google App.
Step 4: After activating the Google feed, place a Google search widget on your home screen.
Step 5: Now Tap on the Google search widget, and it will reveal the Google cards/feed.
This method should work on all the android devices. If this approach didn't work for you, then you should try switching the launcher.
Method 2: Using a Ported Pixel launcher
Recently, Amir Zaidi of Xda has ported the pixel launcher to work on any android device without root access. Google Pixel launcher brings all Google apps like Google Now, Google Search, etc on the home screen. When you download Google Pixel Launcher, you are able to have Google now tab, app renaming, icon pack support, app hiding, app tray transparency, adaptive theming, resizing icons, and many more.
Dubbed as Launcher 3, it is working flawlessly, and users can access the Google cards/feed by swiping right on their home screen. This version works well on all Android devices. The only drawback of this launcher is that it has the same package name as that of actual Pixel launcher. Because of this, the weather results aren't that accurate.
The Pixel launcher supports Substratum and OEM theme which allows the user to change the look of everything. For example, the Google Search bar can be themed in an AMOLED-friendly colour. When the dark theme is enabled, the top of the home screen shows a grey haze either.  Along with the theme support, the latest version has notch support which allows to use the real status bar height for drawer search bar positioning.
Step 1: Head over to this link and download Pixel launcher-3 APK file.
Step 2: Install and set it as the default launcher.
Step 3: Open the home screen and swipe right for Google cards.
Conclusion
These are the two simple ways in which you can get Google cards on their home screen. We hope, one of these two methods will work on your device. While the first method won't actually get the Now cards widget on the homepage, but it's perfect if you don't want to install any 3rd party launcher as it's not published on the Google Play Store and not passed by Google Play Protect
If this worked, let the other users know by commenting, along with your device model in the comments section below.