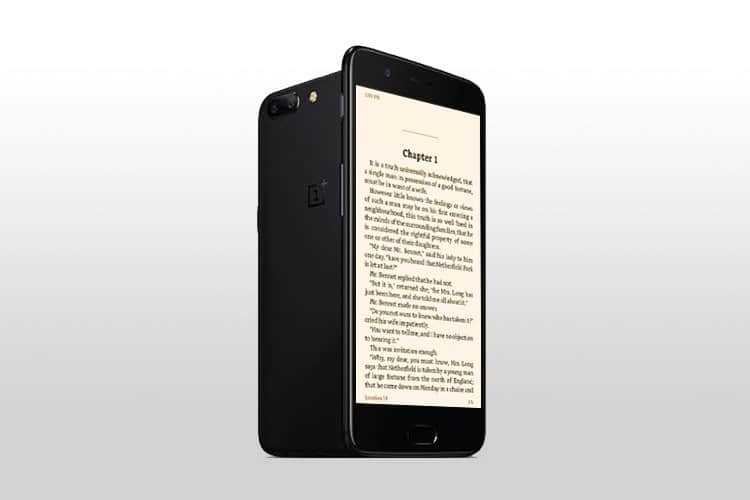 Android Reading mode of Oneplus smartphones which turns the display into the grayscale mode, is one of the best features in recent times for reducing eye strain. If you are an avid smartphone user and feel eye strain due to long session exposures to blue light, then this feature may help you out by switching the screen to the monochromatic mode. This feature also improves the reading experience of the users, besides reducing the eye strain.
Oneplus has optimized this feature and added an individual support of this feature for different apps. So, whenever the user starts those particular apps, the reading mode will also start automatically. Though you cannot get this individual app feature, still you can enable reading mode on Android devices by tweaking the Developer options. Read our detailed guide below, to know how tho enable Reading mode on Android and Google Chrome.
Prerequisites:
An Android Device.

Enable Developer Options, Go to About phone>> Tap on build no for 7-8 times and now you can get back to settings and search for Developer options.
[toc]
Enable Reading Mode on Android Phone
By tweaking Developers options on your device.

By using Third Party Apps from Google Play store.
Method 1: Using Developer options
Open the Developer options on your device

Navigate through different options and search for "Simulate Color Space."

Change that option to monochromatic and a grayscale mode similar to that of Oneplus 5 will be applied.

That's it! But it is annoying that users need to switch back this option, whenever they want to exit the reading mode.

So, One can add the developer options shortcut on one of their Home screen's, to make the switching easier or you can use the third party apps mentioned below.

Users can also download and use apps like shortcut master to place the developer options shortcut on the home screen.
Method 2: Using Third-Party Apps
If your want more professional way to enable reading mode on Android, without the hassle of enabling and disabling the monochromatic mode from developer options every time, then download the third party apps which are available on play store. There are many apps which can bring this feature to your Android device; we listed three of them.
Users can install any one of these apps and can advance tweak their display settings like reducing or increasing black, blue, yellow and red light. These apps have an automatic mode which can adapt the screen brightness to outside lighting conditions, filtering the blue light. Also, one can manually set the appearance of the display as they wish and can also schedule the app, to switch between the custom modes at a specified time automatically.
Enable Reader Mode in Chrome Android
You can also enable reading mode on google chrome on your android phone. This will only work on google chrome.
Step 1: Open Google Chrome.
Step 2: Type "chrome://flags" in the URL bar and press enter.
Step 3: Search for reading mode and enable it.
Step 4: The following message will appear "make page mobile friendly", once you click on that, you will enable reading mode.
Why Do You Need Reading Mode
Regular screens emit blue light that causes strain to the eyes and harm the sleep cycles for many of us. Enabling reading mode stops this blue light from being emitted from the screens and is therefore beneficial for the eyes and body. Despite many people not finding any use of this function, it is quite useful as most of us spend a lot of time staring at our screens before we sleep. For all the people who get into bad sleeping habits because of smartphones, the Reading mode is a gift from heaven.