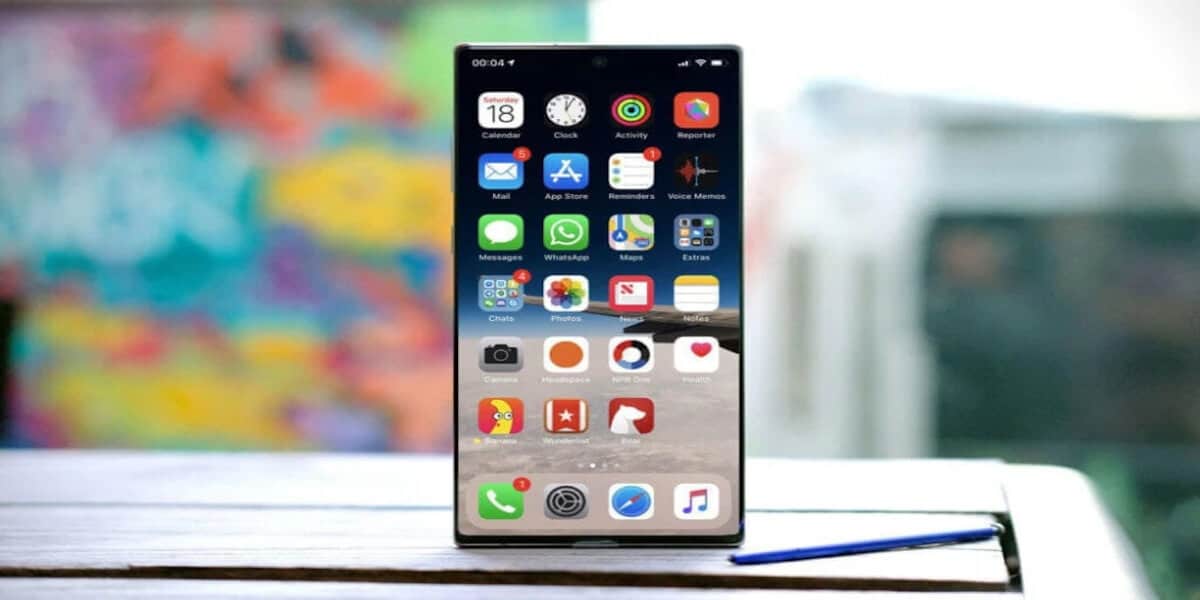 One of the most likable reasons to choose an Android smartphone over an iPhone is the array of customization options that we get with this google's operating system. But some users just either do not like a stock Android interface or any other custom skin like Samsung's One UI, and Xiaomi's MiUi but they are very fond of Apple's iOS look and interface. So, in this ultimate guide, we will be looking at all possible methods to convert your Android into the iPhone.
Some Geeks out there prefer to install Custom ROMs but sadly, being a closed source iOS custom ROMs are not possible at this point of time. So let's look at some easy ways to convert your Android into an iPhone.
Also they have provided a Search Bar on separate screen to search among your phone or on the Internet. Its a dynamic search bar. It comes with an Online gallery features, which provides beautiful wallpapers for free. The launcher comes suggests trending topics to search on the Internet. It automatically gets refreshed after connecting to the Internet.
The best part is they have also provided a read count to count your notifications from WhatsApp, Twitter, Facebook, Messages etc. The Launcher allows you to change the Service name through the preference Options.
The App shows all the recent Apps in iOS15 Style.
How to Convert Android OS to IOS 15
There are a few methods you can use to convert your Android phone to look like an Iphone
Method 1: Control Center iOS 15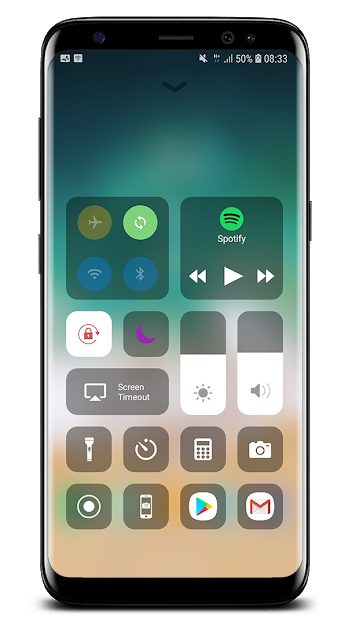 If you have ever used an iPhone or want your Android phone's interface to look like the iPhone, you must be knowing what the control center is in the iPhone. This App allows you to have a control center interface on your Android.
The applications weigh around 4 MB. Once you have installed the app from the google play store, it will ask for some permissions like "Allow Display Over Other Apps", "Allow modifying system settings", enable them all.
The control center allows you to access apps and settings such as airplane mode, WiFi, Bluetooth, DND, Alarms, Calculator, Alarm, Control, Screen Recording e.t.c. All things are working correctly without any issues.
Method 2: Launcher iOS 15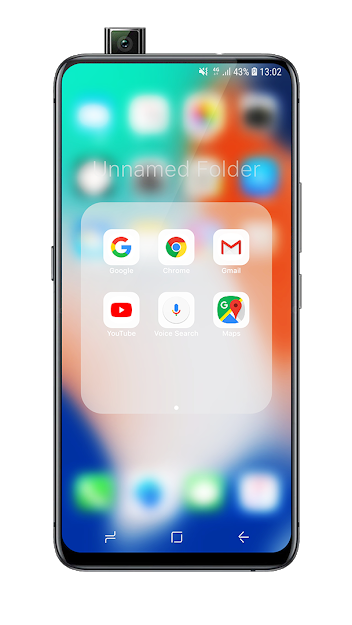 The launcher is developed by a LuuTinh and weighs around only 5 MB, seems legit for the functionality it is providing.
After installing, opening the application and grant all permissions.
press the home button once and you will be prompted to choose your default launcher.
The iOS 15 launcher converts your phone's icons, making them look like they would have looked in an actual iPhone. The iOS 15 launcher also includes features such as 3D Touch, which has been removed in the latest iPhone. It also allows you to rearrange apps which we were unable to do in the previous version of the iOS.
The launcher also allows you to change App names, hide apps, and check the weather forecast for the next seven days. Another reason this app is better than other iOS launchers is because this app allows the user to change the phone wallpaper.
Choose IOS launcher, and you are ready to embrace the beauty of IOS in your Android smartphone. You can always go back and download an Android launcher when you are bored of iOS launcher.
Method 3: Assistive Touch iOS 15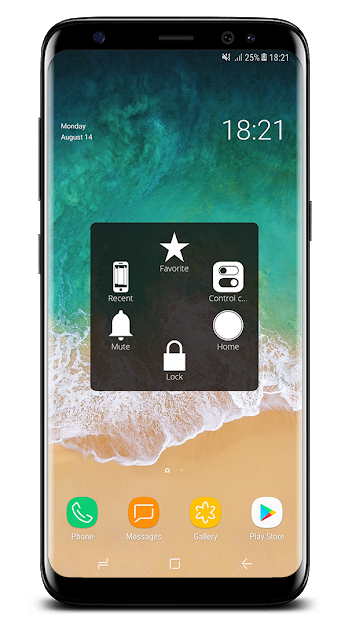 Install the application from the google play store.
Enable Allow Display over other apps.
On the top screen, you will notice a toggle, enable it.
This app allows the user to use the assistive touch; The assistive touch is a floating panel on the screen that you can use lock your phone, use the home button, mute your phone, access your recent calls, access the control center and access your favorites all in one place. Assistive touch is especially helpful when your power and volume buttons aren't working correctly.
Now you have a precise looking Assistive touch as you see in an iPhone.
Method 4: Lock Screen & Notifications iOS 15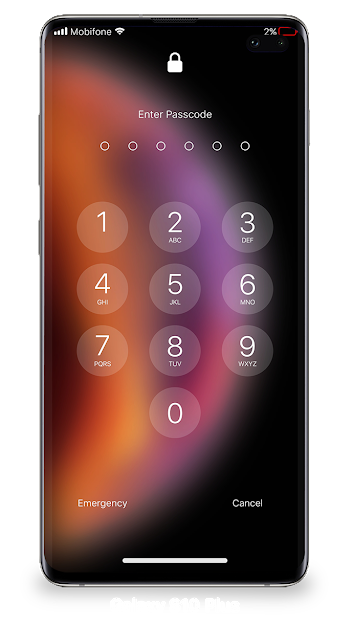 The application makes it easy to view and manage multiple notifications at once. Below are some steps you need to do to make it work.
Install and open the application
You will be greeted with some permissions, enable them all.
Slide your finger downwards from any part of the screen.
This app changes the lock screen of your Android to look like the lock screen in iOS 15. You can swipe left to manage, view or erase notifications. You can also set up your 4 or 6 digit pass code. The app works better if you allow it access to your camera and any other app it ask permission to access.
Method 5: Get iMusic Look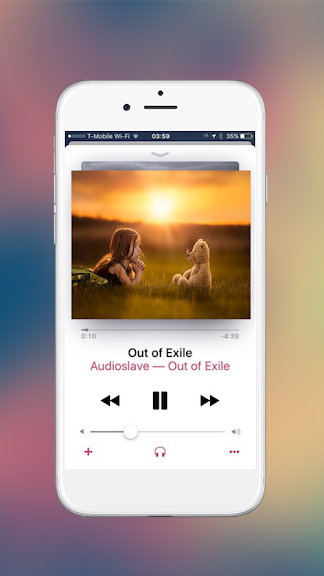 There is an application called iMusic – Music Player For OS 15 – XS Max Music that accurately replicates the look and feel of the iMusic app that you find in iPhones.
The app gives your music player the looks of the iMusic app on the iPhone. It also supports all music formats. This app may affect the quality of the songs, it might be better to stick with you Android music players.
This method is better because you don't have to root your phone. While rooting gives you complete access to your phone, rooting is a messy method, you might brick your device trying to root your phone while also getting your warranty voided.
Conclusion
If you want your Android phone to look exactly like the iPhone, it would be better to download all the apps mentioned From method 1 to method 4. These apps give you the simplicity of using an operating system like iOS while also allowing you to use feature of Android phones that you can't use in iOS.