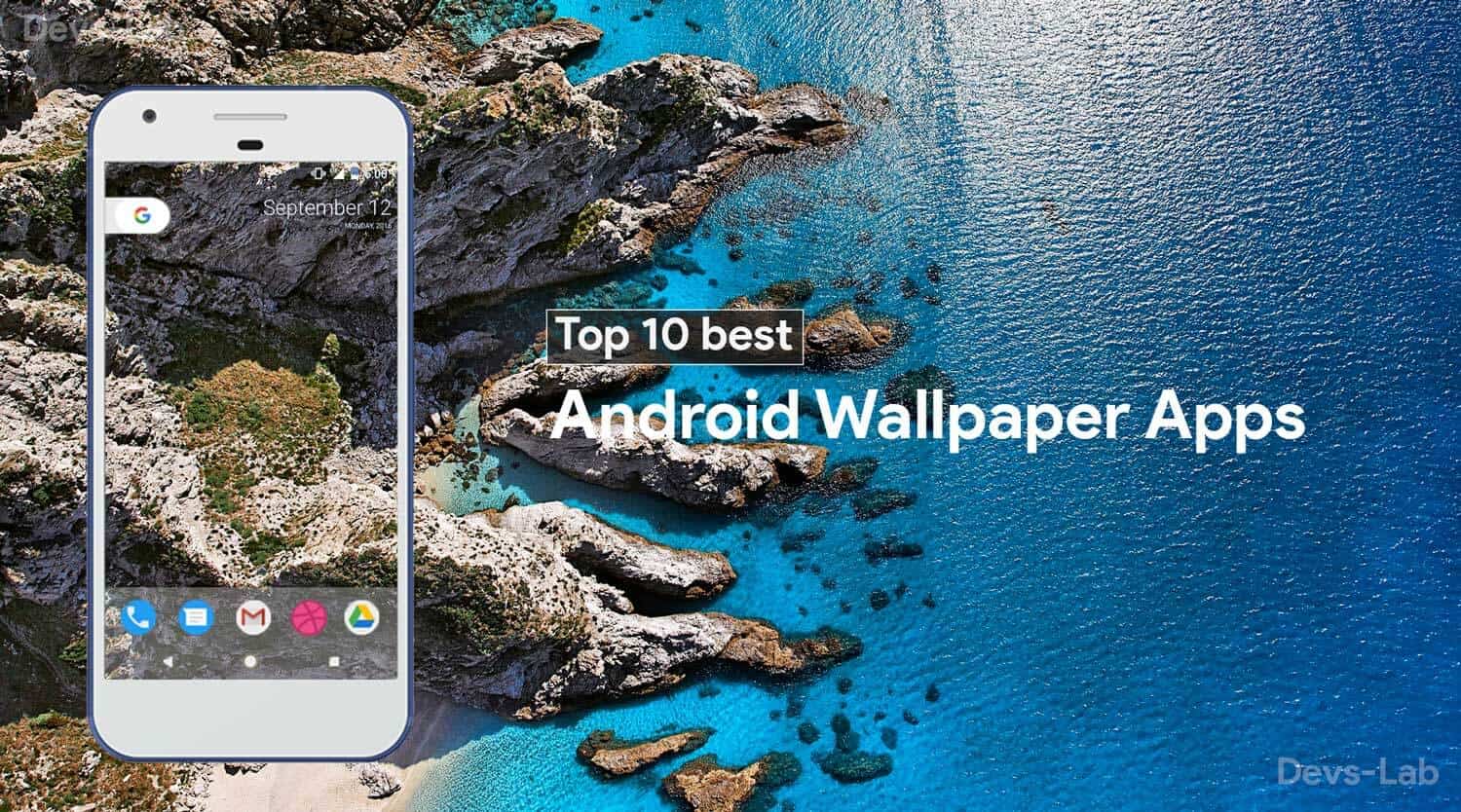 Are you looking for the best wallpaper apps to help beautify your home screen? Or perhaps you've just finished tinkering with your recently-installed, feature-packed ROM and are in the mood to layer your UI customizations with the perfect Wallpaper. Either way, we're going to show you 10 apps that are sure to provide you some of the most gorgeous wallpapers available. To add icing to the cake, they're totally free to download from the Play Store. So, let's begin with the list of Best Wallpaper App for Android.
Top 10 best Android Wallpaper Apps
1. Wallpapers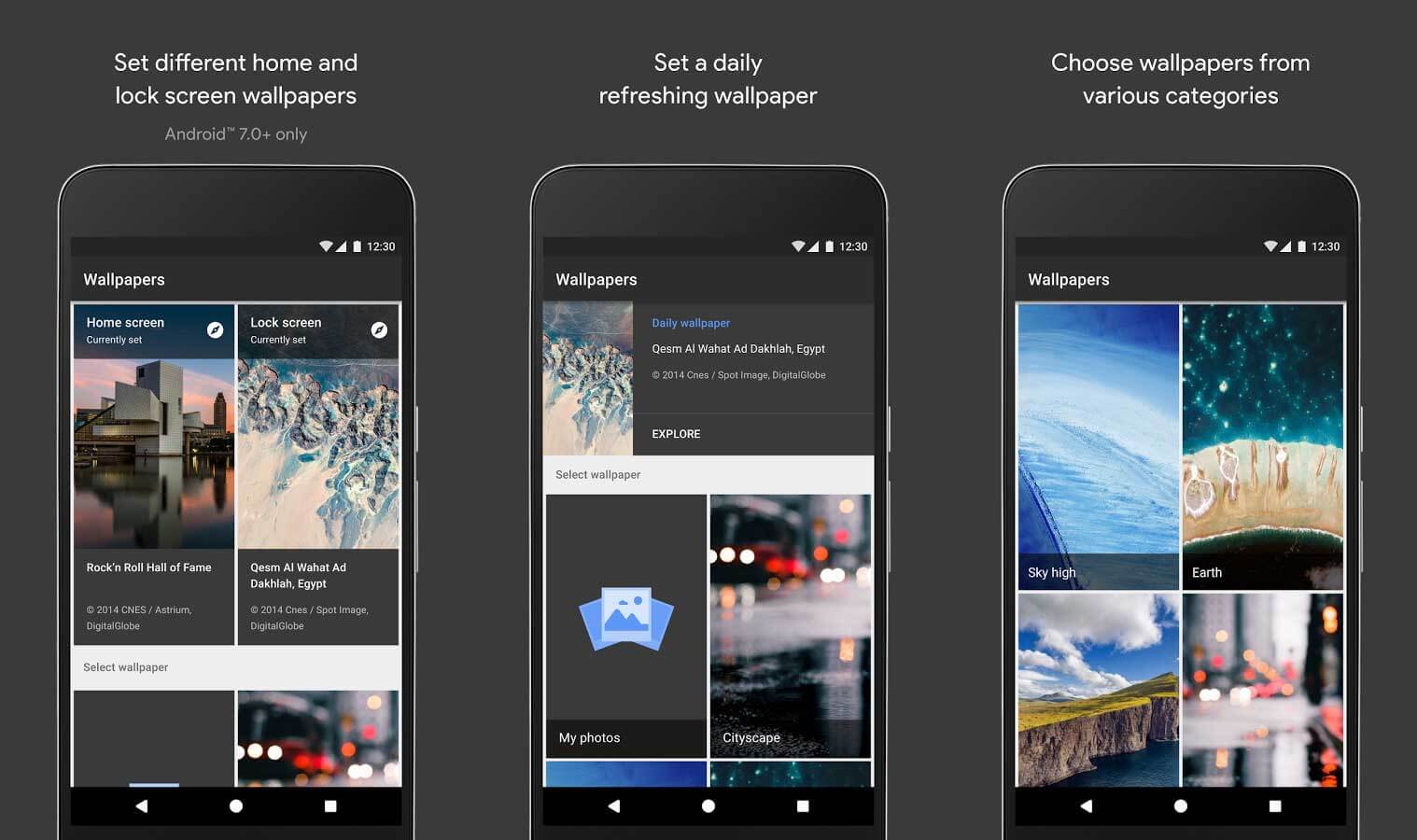 First on the list is Wallpapers by Google. This is the official pre-installed wallpaper app that comes with the Google Pixel. Google has been gracious to make the app available for download on the Play Store. The app's wallpapers are built for the Pixel's native 1440p display and should be enough for screens of all resolutions. Wallpapers are sourced primarily from Google Earth and Google+. The app allows users to set a wallpaper for either the home screen, lock screen or both. There's also the option to let the app automatically set a new wallpaper for you daily.
A key feature that is missing from the app compared to the default one on the Pixel is the Live earth series, an assortment of non-static images of places on Earth. The main selling point of this app is its simplistic execution and gorgeous wallpaper collection.
2. Backdrops – Wallpapers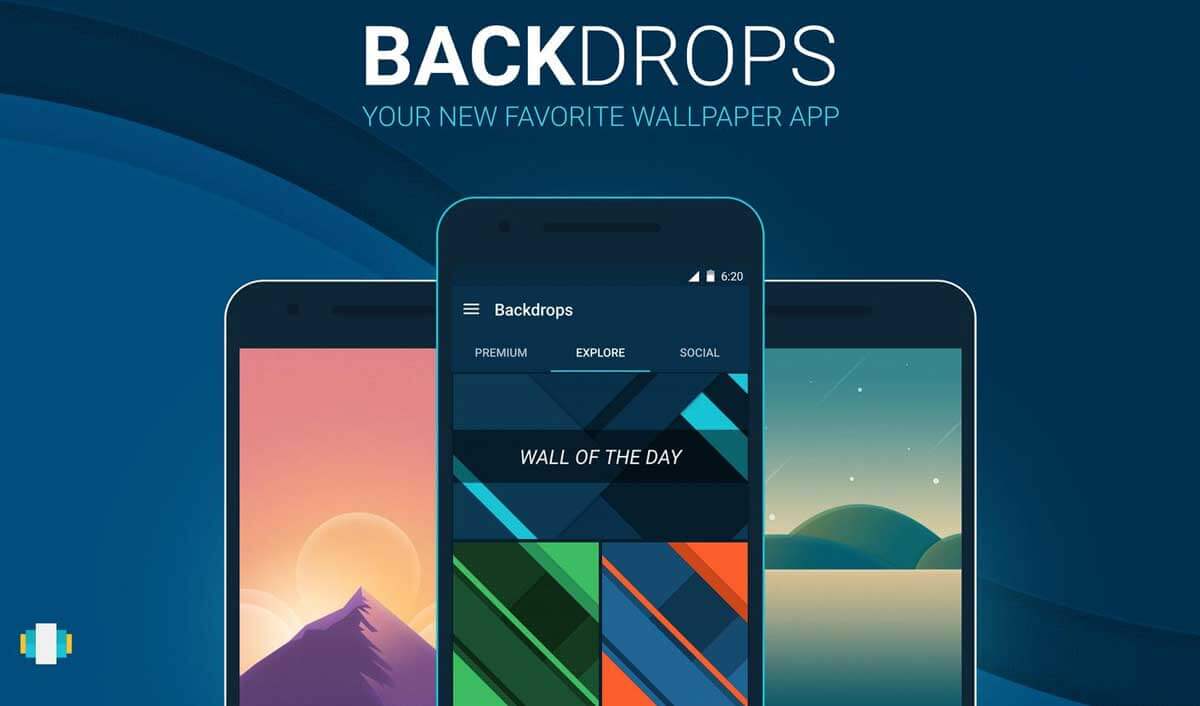 Backdrops is a wallpaper app with one of the highest collection of wallpapers designed by Backdrops team, submitted by users and from different sources. You can find wallpapers of all categories, Enjoy a wide variety of different wallpaper styles and flavors, such as material, minimal, patterns, scenery, outer space, earth views, abstract, photography, geometric, dark AMOLED friendly walls and much more. The material design app provides an awesome UI to try out different wallpapers in clicks.
3. Backgrounds (HD Wallpapers)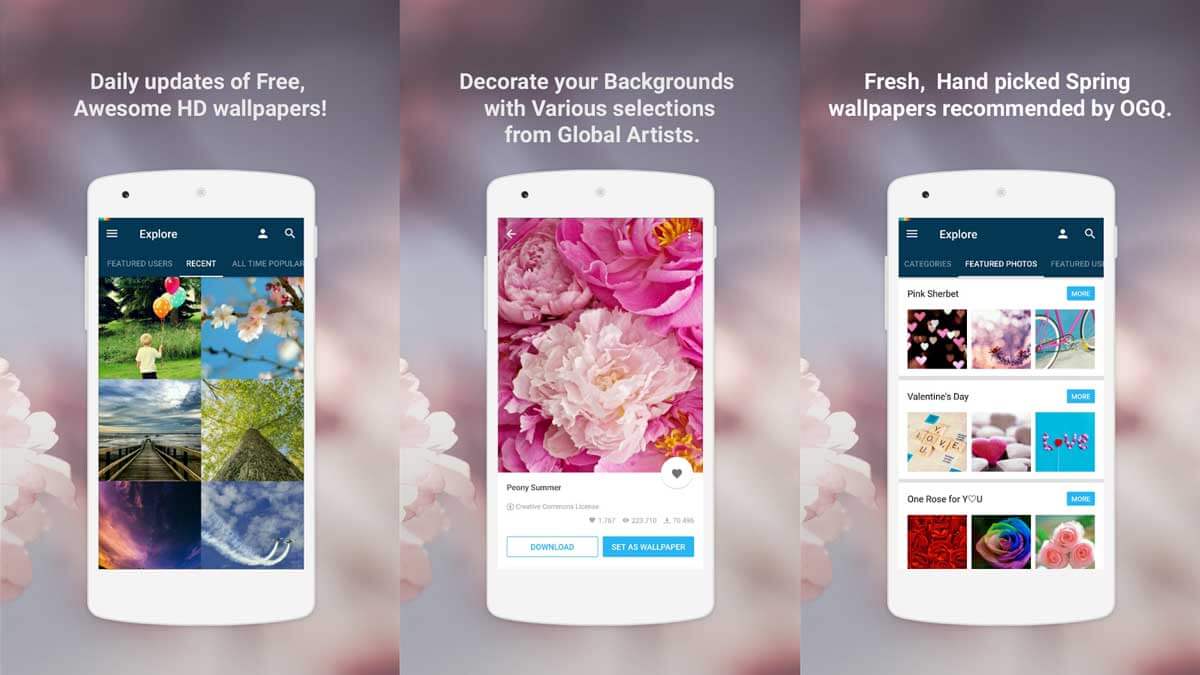 Next is Backgrounds. This app has an impressive collection of high quality wallpapers, including live ones. The app boasts a neat UI with many categories of images to choose from. Since images are downloaded over the internet, the developer has included a Traffic Saving mode that downloads tiny thumbnails for quick loading and preview. I found this feature to be a very welcome addition during my testing of the app. Categories include nature, technology, cartoon, among others. If you are looking for a beautiful photo to use as a wallpaper, this app will not disappoint.
4. Wallpapers HD, 4K Backgrounds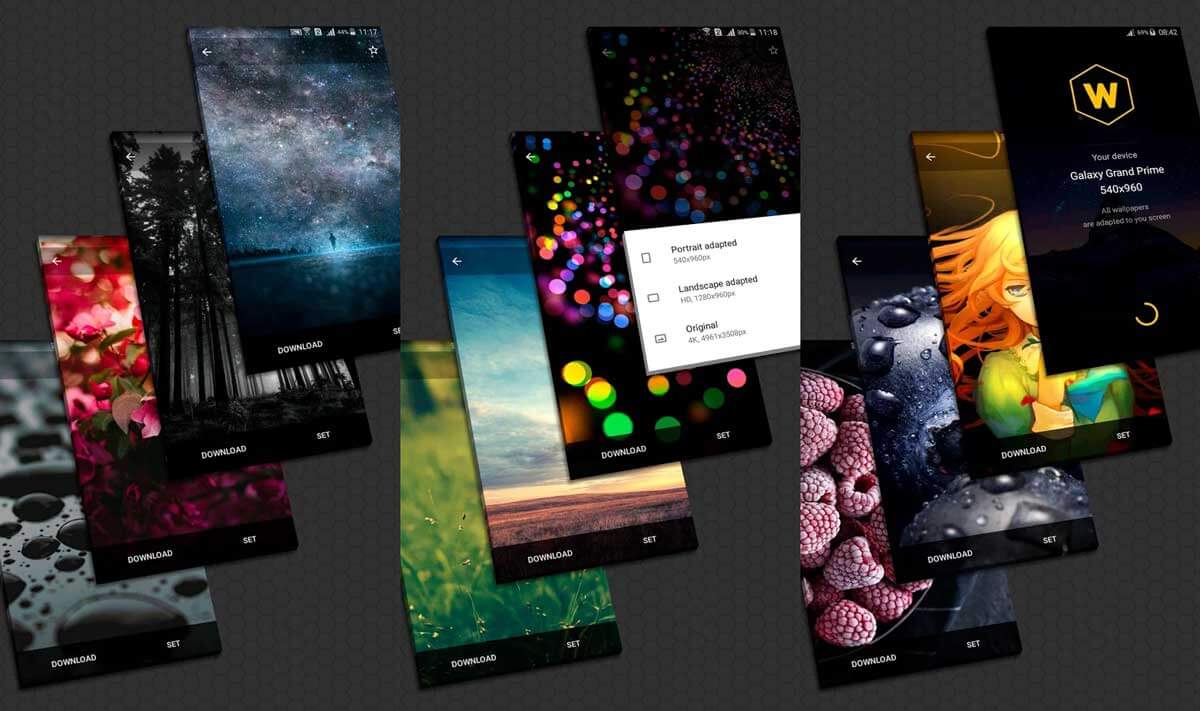 Wallpapers HD, 4K Backgrounds by WallpapersCraft is a free app that provides tailored wallpapers  for your device. It automatically detects your screen resolution and displays matching images for it. As a result, all images are of high quality. The app boasts an impressive 100 000+ wallpaper images of all sizes. Image resolutions range from 540p through to 4K. Images are categorized and you can tag your favorites. The app is fairly optimized and does not drain battery.
5. Walls for Reddit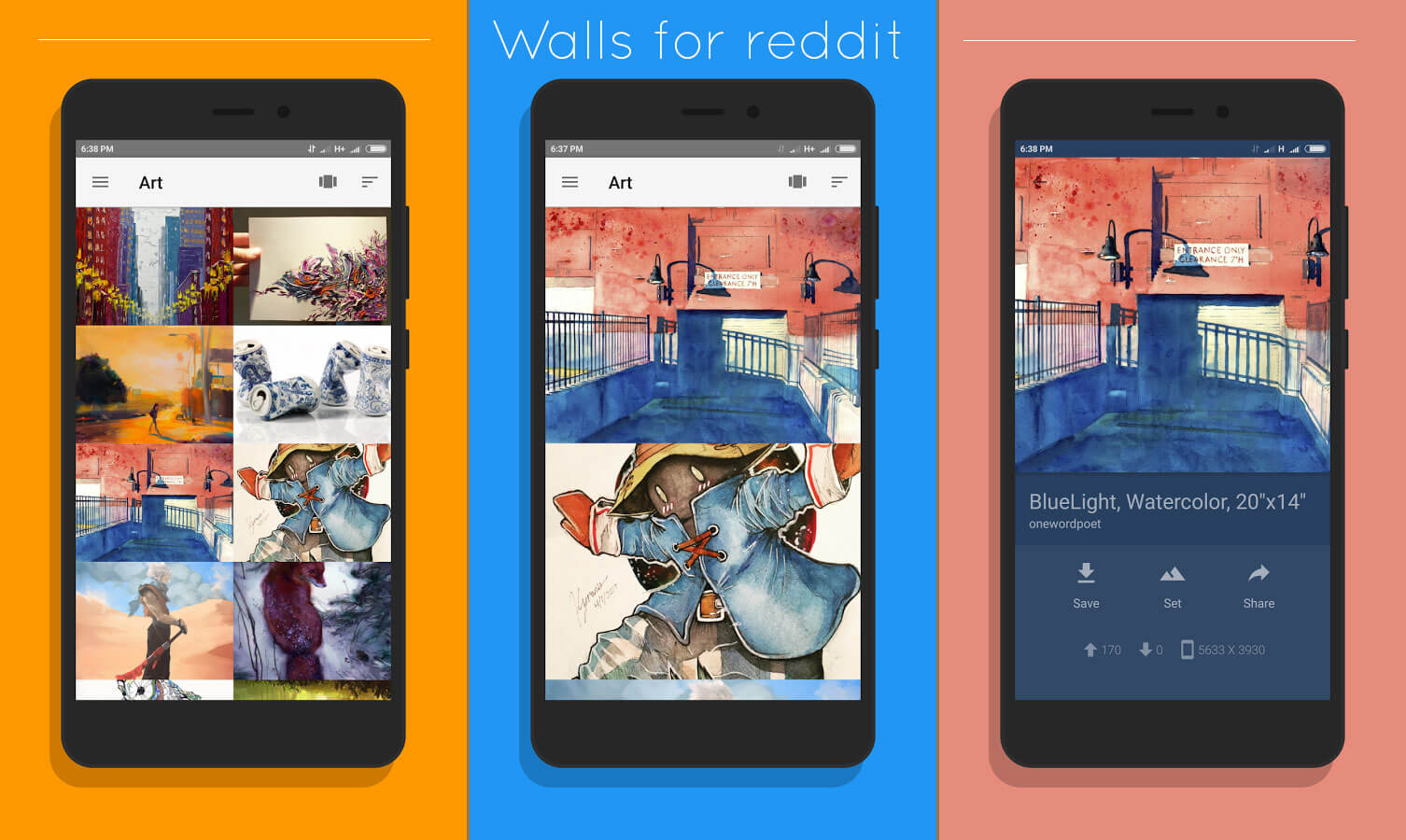 As said by everyone, you can find almost anything on reddit. Different sub-reddits has different things to offer their subscribers. There are so many varieties of wallpapers that one can find on Reddit. There are beautiful artwork, landscapes, unique and weirdly awesome wallpapers in different wallpaper sub-reddits or imgur. Walls for reddit pulls this images from the sub-reddit & allows you to apply those wallpapers through a single click. You can change wallpapers automatically throughout the day, hour or minutes. This is probably the best Wallpaper App that I use.
6. Tapet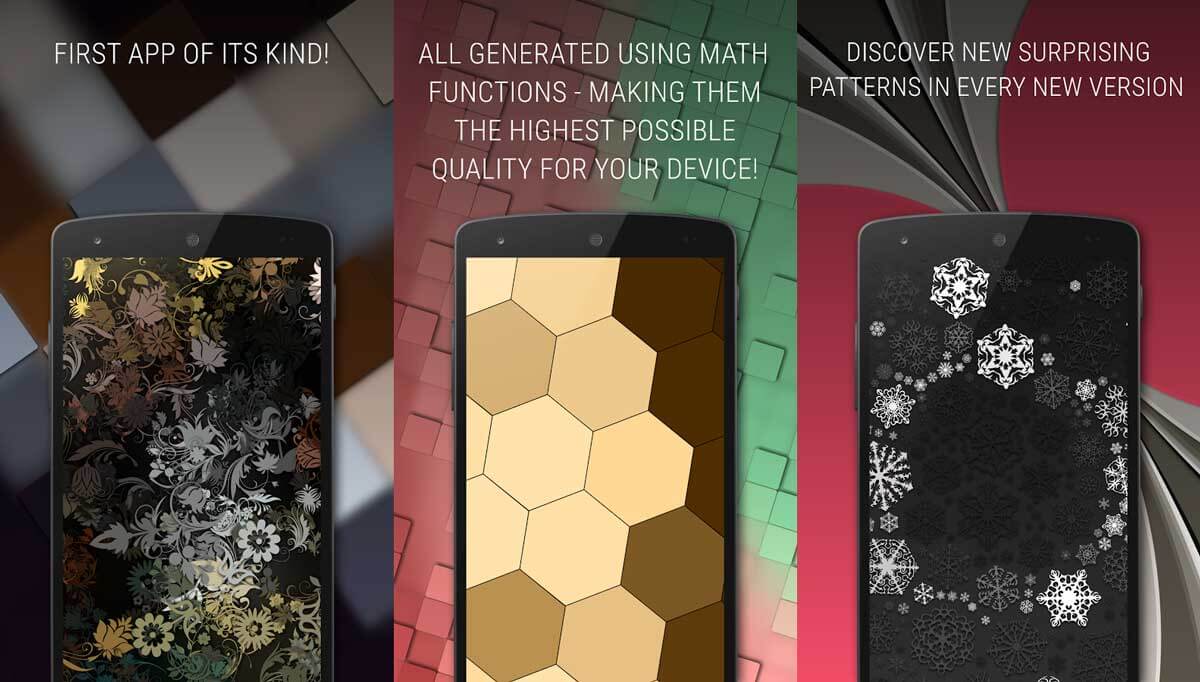 Tapet automatically generates beautiful wallpapers for you. It allows you to set a wallpaper of your choosing, or it does the work for you by randomly generating one every hour or day. The app does not download its images over the internet; rather, it generates them internally on your device. My guess is that it uses an algorithm to generate vector images based on a predefined set of rules. There's a simple UI that makes it very easy to set any wallpaper. You browse through the collection by swiping up or down on the screen. I was very impressed with some of the wallpapers, though a few left a bit more to be desired. If you're looking for a wallpaper app with a small size signature that does not require an internet connection to work, this is it.
7. Wallrox Wallpapers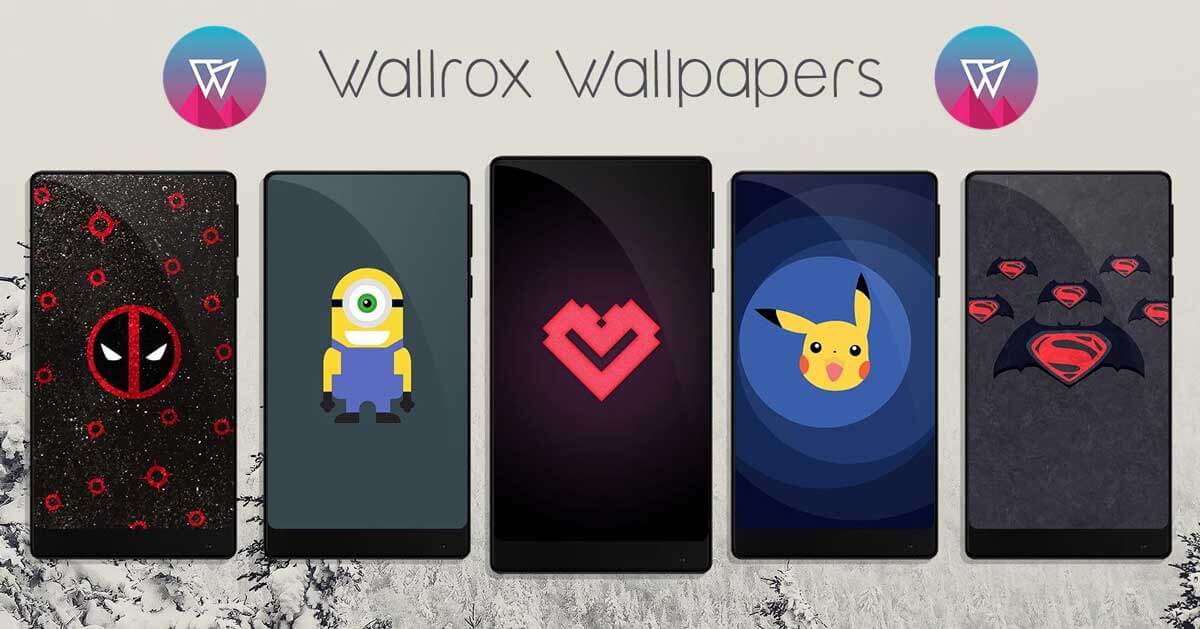 Wallrox is a cloud based wallpaper app that has tones of 2K wallpapers i.e in QHD or UHD quality. If you're someone who loves minimalistic wallpapers, Wallrox is the app for you. The inventory is updated daily with new wallpapers & categories.
8. Walli – Wallpapers HD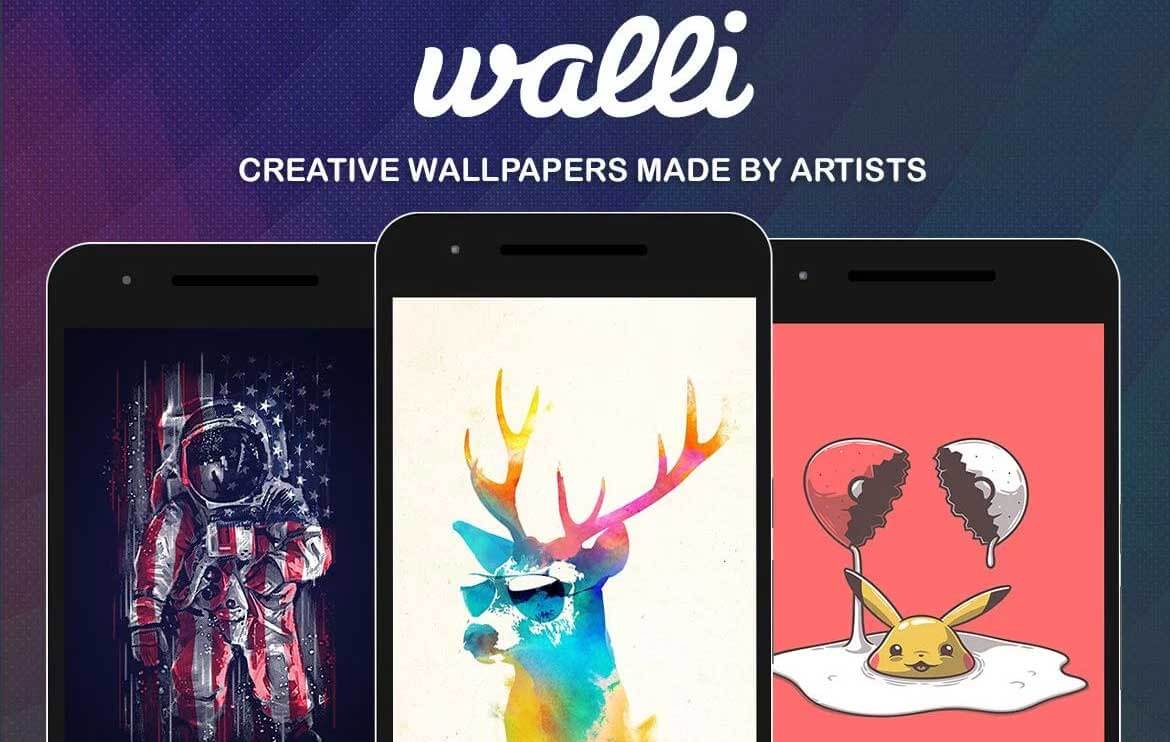 To end this list is my personal favorite, Walli by Shanga (not to be confused with Wally, another wallpaper app that doesn't make this list). Walli is unique in that featured wallpapers are sourced from real artists across the world. The app has three main sections: Featured, Recent and Categories. Artwork are grouped under these. Artists have their art linked to their profile pages where you can also find a short bio of them.
A nifty little feature of the app is that, unlike a lot of wallpaper apps, you can set a wallpaper and continue to browse more images without leaving the app. The app doesn't automatically set the best images for display type and users have to select the best suggested image resolution for their device. The strongest point of Walli is that it feels more than just an app for setting wallpapers; it's a whole community for artists. So if you're a lover of art, like I am, you'll feel right at home with this app.
9. Muzei Live Wallpaper

Muzei is a live wallpaper that gently refreshes your home screen each day with famous works of art. This app randomly keeps bluring your wallpaper to keep your icons and widgets in spotlight. You can select your photos and Muzei will randomly keep changing your wallpapers after certain time period that you have selected. Muzei also has a watch face for Android Wear, so you can see your latest wallpaper right on your wrist!
10. Darkops : AMOLED Wallpapers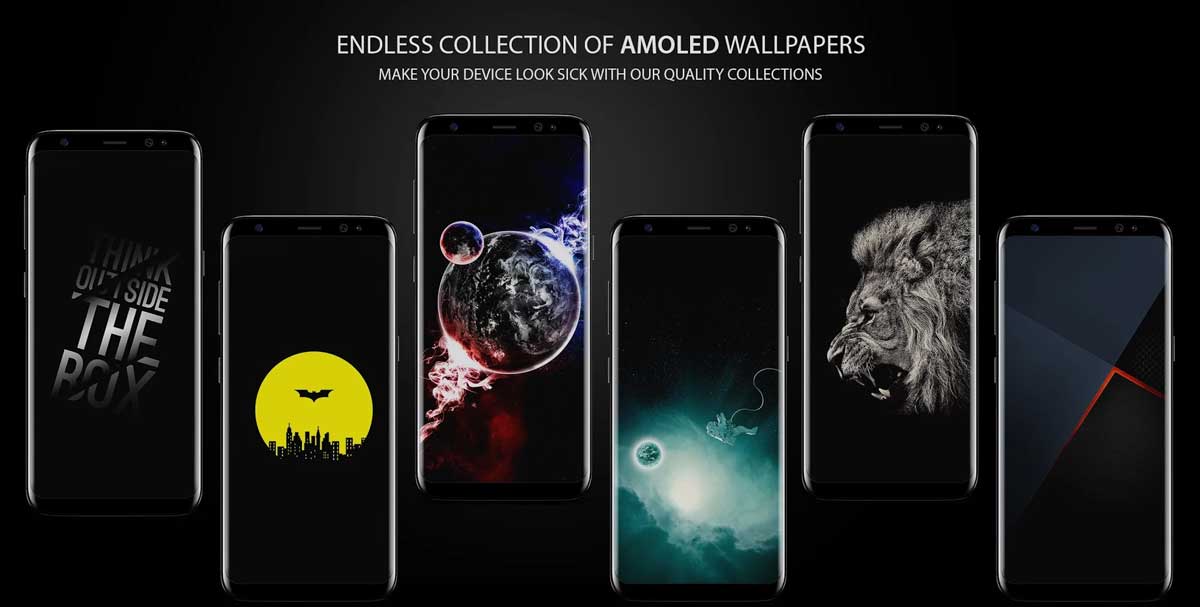 If you have an Amoled display on your Android device, keep a vibrant or colorful wallpaper will eat up your battery juice in Amoled display as all the pixels are lit up. Keeping a dark background allows you to turn off pixels by displaying a black color which doesn't require any battery power. Darkops has got you covered with various categories & tones of wallpapers. Also, black wallpapers look damn cool as its allows you to properly showcase your icons and widgets.
So that's it; our list of apps you should be checking out for your wallpaper needs. We hope you enjoy them.