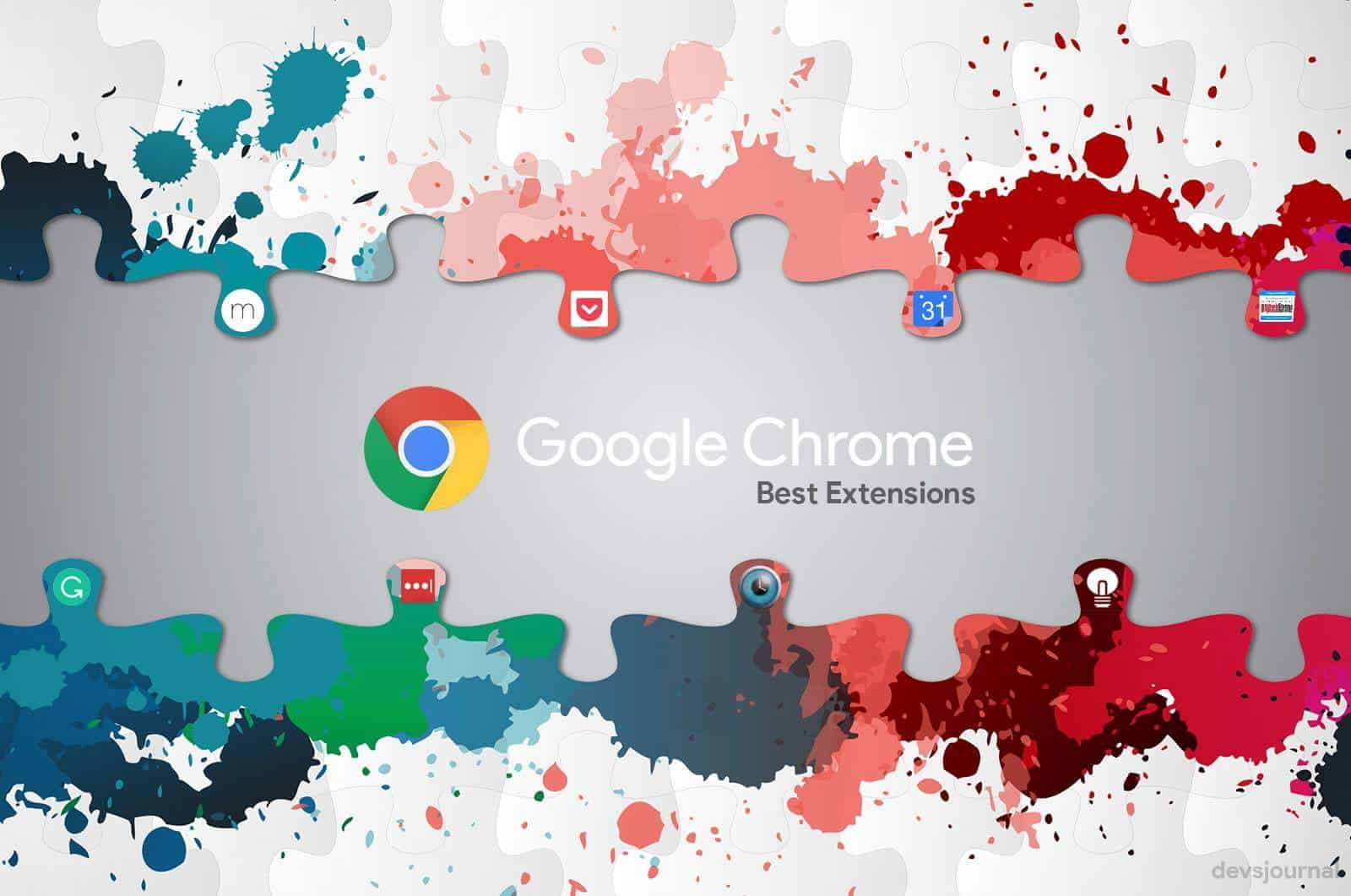 Google Chrome is currently the world's most preferred web browser. According to StatCounter, Chrome accounts for nearly 63.69% of the total market share as of July of this year. This is no question. Chrome is one of the simplest web browsers out there, and also one of the fastest around.
But Chrome is not only limited to surfing the web. It can also act as a web-based operating system that lets you install some apps to play with its ecosystem. Google calls this apps "extension". Basically what it does is let you install some simple apps from the Google Web Store to run on your Chrome browser, both online and offline.
So without further ado, here are some of our picks of the best Chrome extensions so far.
[toc]
Best Google Chrome Extensions
1. Volume Master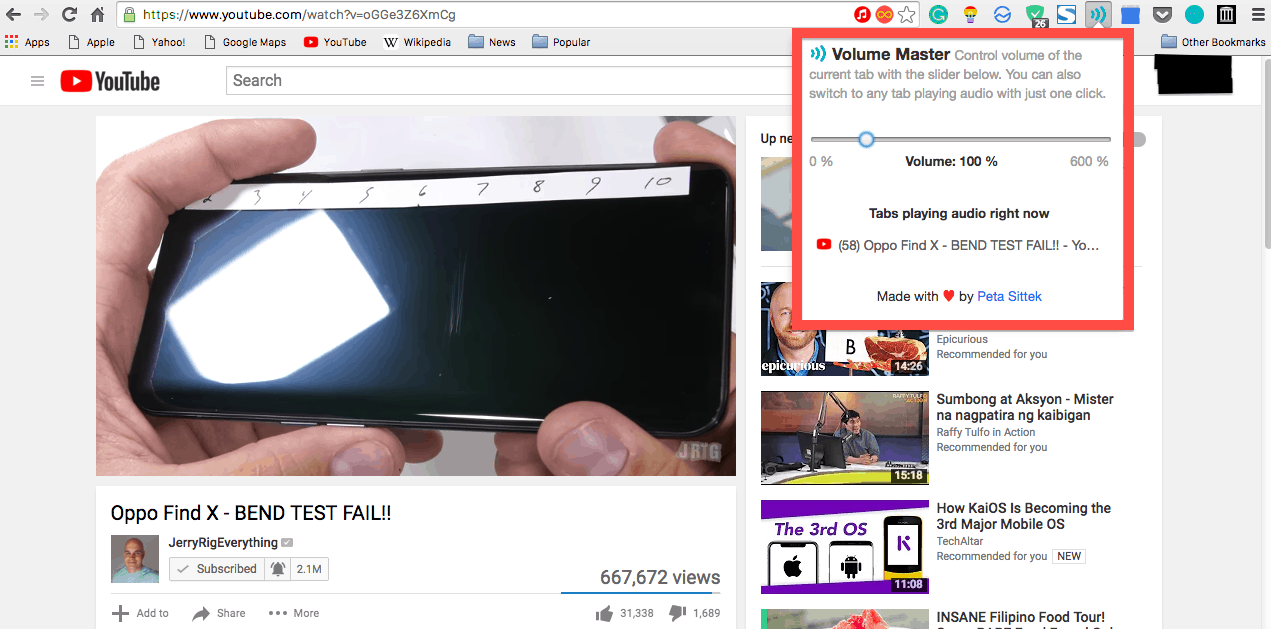 Volume Master is one of my favorite Chrome extensions ever. So what it does is amplify the sound playing on a certain tab, which sometimes is lower than that of our usual media player. This is especially helpful if you are streaming videos on YouTube which produces a very low sound. Volume Master will amplify that to the level similar to that of VLC. In fact, up to 600%. Unit increment is 10 percent per gain.
What I really like about this extension is the fact that it is so simple, yet it does its job. And it's doing it perfectly. If you're into online streaming, like SoundCloud, YouTube or whatever, get this one.
2. FireShot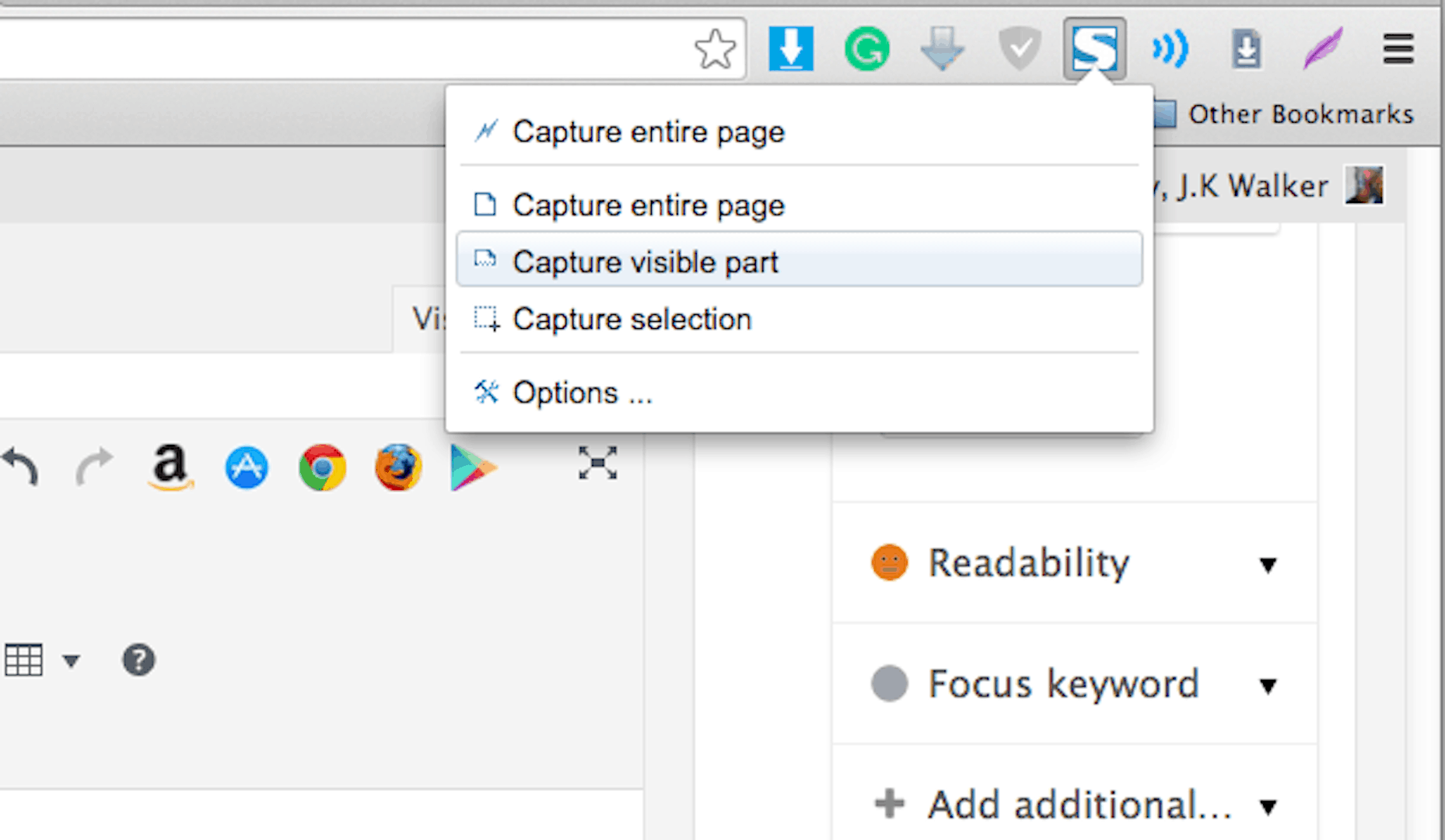 I like saving pages for offline use. I literally have hundreds of it on my phone, which is really cool when I'm bored but doesn't have an internet connection (which unfortunately happens every time).
But I was so disappointed finding out that saving offline pages on Chrome is not possible without messing up your whole drive. In my case, it is hundreds of .png, .js, .php, and all that stuff cluttering on the Finder. And I don't like looking at it, and I couldn't just ignore the fact that my whole ecosystem is so tidy (that means every file type has its own folder, down to things like genre, author, topics and etc), only for a single Creepypasta page to mess it up. (Yes. I read Creepypasta, and it is like a midnight habit.)
Now, while looking for extensions for saving articles, I came across Page Archiver. It was cool. And it saves page as a single file so you don't mess up your library. However, it takes time to save the pages and the worst, sometimes it doesn't. It also sometimes don't download photos properly. Like if you are saving a page like "ten ideas for an industrial bedroom", you better make sure to check the "saved page" before disconnecting to a Wi-Fi. Overall, it's just horrible. So I went to the Web Store again to look for an alternative. I found FireShot.
FireShot is more of a screenshot app than a webpage archiver app. But what's really cool about it is that you have three options for screenshots. You can either capture the entire page (like it will automatically scroll the page down to the bottom), capture just the visible part in your browser, or capture by selection. You can also save the image as either .jpeg or .pdf. And being an image file, it will surely not messing up someone's drive.
3. Image Downloader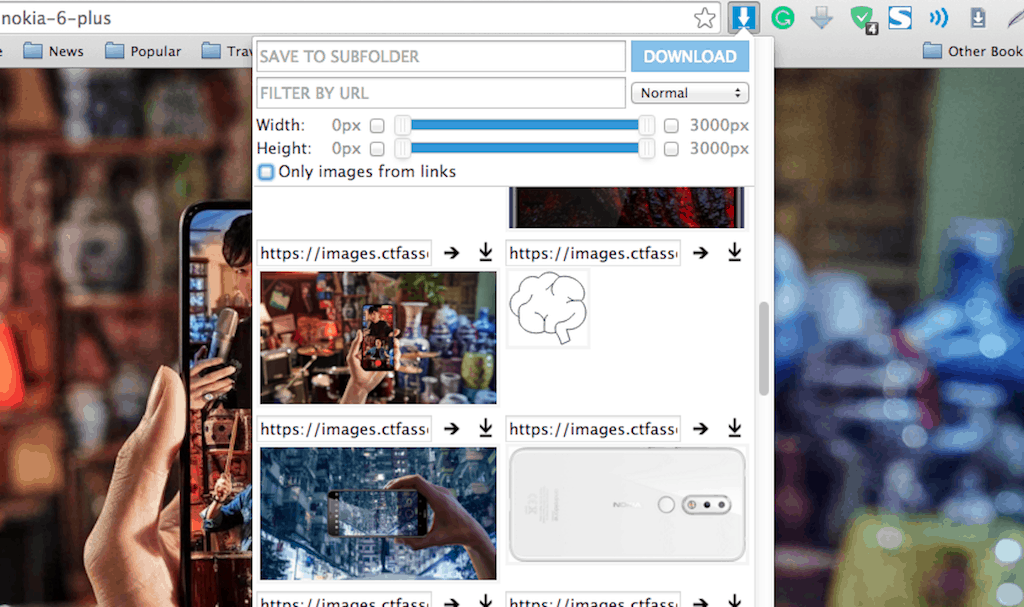 No one would want an image downloader. Like what's the sense when you can just grab one by right-clicking (or two-finger tap on macOS) to save the file, right?
Well, there are times when certain websites don't allow people from downloading their images (coughs, Nokia). But for people like us who covers new products (but doesn't have an access to press renders), our only hope in getting those HQ images is from their official website. When the usual way of saving is not working, then we have to find another way.
Then comes Image Downloader. What it does is let you download images from websites that disallowed it. All you have to do is let the full image load, then click the Image Downloader icon. It will automatically look for images on the website so you can save it.
There are also times when right-clicking works, but the image is in the .webp format. I loathe this lossless format because WordPress just won't take it. Image Downloader helps me with that problem. Instead of the right-click (or the two-finger tap), you can save the image using Image Downloader. It automatically saves it on a .jpeg format.
4. Flash Video Downloader
There are literally thousands of free movies online. Unfortunately, not everyone has the time and resources to consume all those free stuff due to so many factors. Streaming with a poor internet connection is a pain. It makes things look mushy, and sometimes the buffer time is just unbearable.
There are also people, who like me, loves to enjoy these free contents offline. That is because I like watching movies with consistent quality. And I always want to have access to it or go back to it without me needing to connect to the internet. I love the personal control of data. I mean, no one streams video during a long road trip or a camping unless you're doing that in a city like New York (who camps in New York by the way?). Having all these contents on your personal drive rather than relying on the internet to access it during these times is far more convenient.
Now, there are websites that let you drop the video link and generate the file for download. However, they became very unreliable when the video you wanted to download is an embedded flash file. Flash Video Downloader will take care of that.
The good thing about this extension is that it generates videos in different qualities. From SD to HD, and even Full HD. You choose. It can also detect all the videos in a single webpage. Just play the video file, and Flash Video Downloader will grab you a link to that.
Flash Video Downloader works on almost any video streaming websites except for YouTube. Apparently, Google doesn't allow that because it breaks its guidelines. If that's a big problem for you, then let's go ahead to the number 5 on this list.
5. Chameleon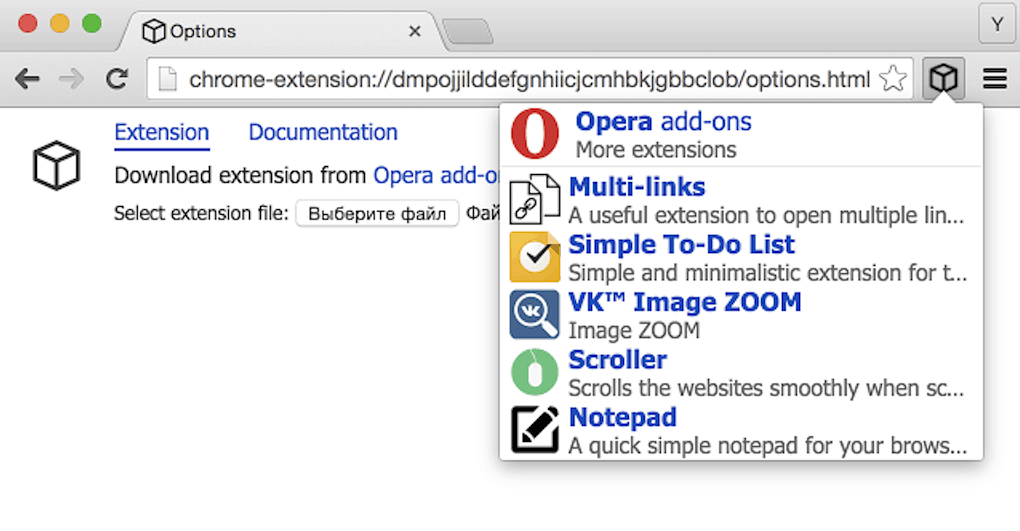 Opera is not very strict when it comes to add-ons. Since there's no Google to hamper with its guidelines, it has a lot of add-ons that let you download videos straight from YouTube. Now, if you don't like Opera, and maybe you're a hardcore Google fan, chances are you may not be able to find Chrome extensions that will let you do this simple task. Chameleon, however, was made to counter that problem. To make it simple, this Chrome extension is like your fast lane to Opera add-ons.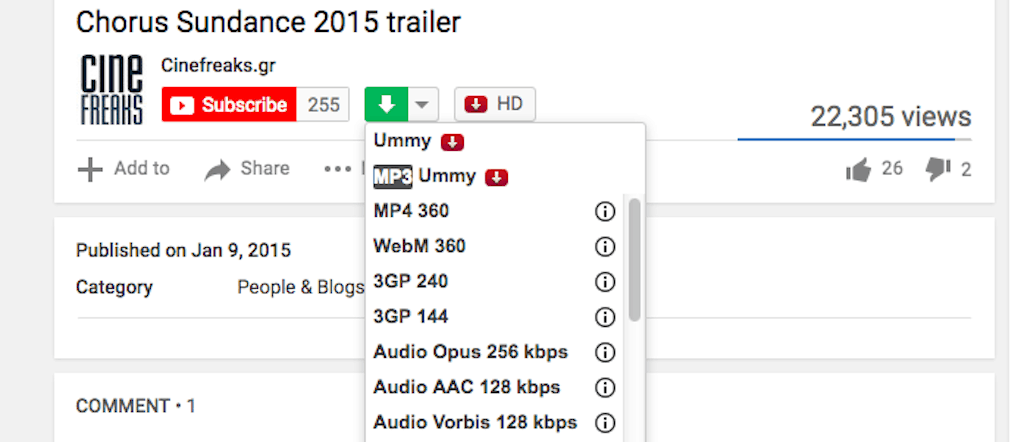 So to solve your problem, you need to click the Chameleon icon and look for the "Opera add-ons". Clicking that will redirect you to the "Opera add-ons" website. Look for the "SaveFrom.net helper". Now, you will see "Add to Chameleon". Click that, and voila! You got an Opera YouTube downloader on your Google Chrome browser.
Note that you are only allowed to use one add-on at a time. In this case, it is SaveFrom.net helper. So you better choose carefully.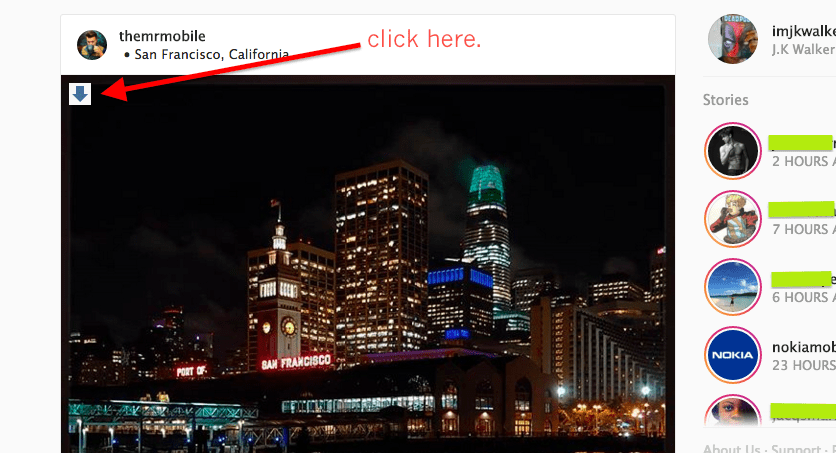 Now, SaveFrom.net Helper lets you download videos straight from YouTube website. See image above. But it's not only that. It can also generate a download link for photos. Like on Instagram. Just click the download icon on the top left corner of the photo, and you're good to go.
6. Grammarly
No one wants to write a sentence with a really bad grammar. Most especially if you're working as a writer. But there are times when no matter how careful you are in weaving your words, there are embarrassing things that make it to the final cut.
Thankfully, there is Grammarly. Grammarly always makes sure that you're doing a pretty good job in writing. From bad spelling to things like subject-verb-agreement, Grammarly is good at handling that. And if pay for premium, you get access to Assistant which can suggest you some good alternative words to use. You can even double-click a word on some website for an instant word definition. See photos below.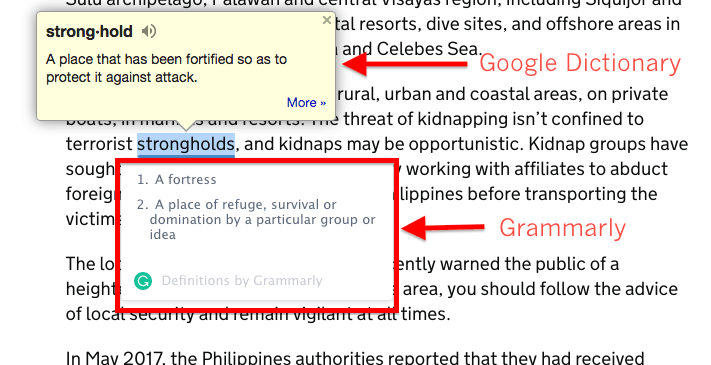 Grammarly works with any website (could it be Facebook, Twitter, or WordPress). And you can also download it to your laptop, or on your smartphone.
7. Unseen FB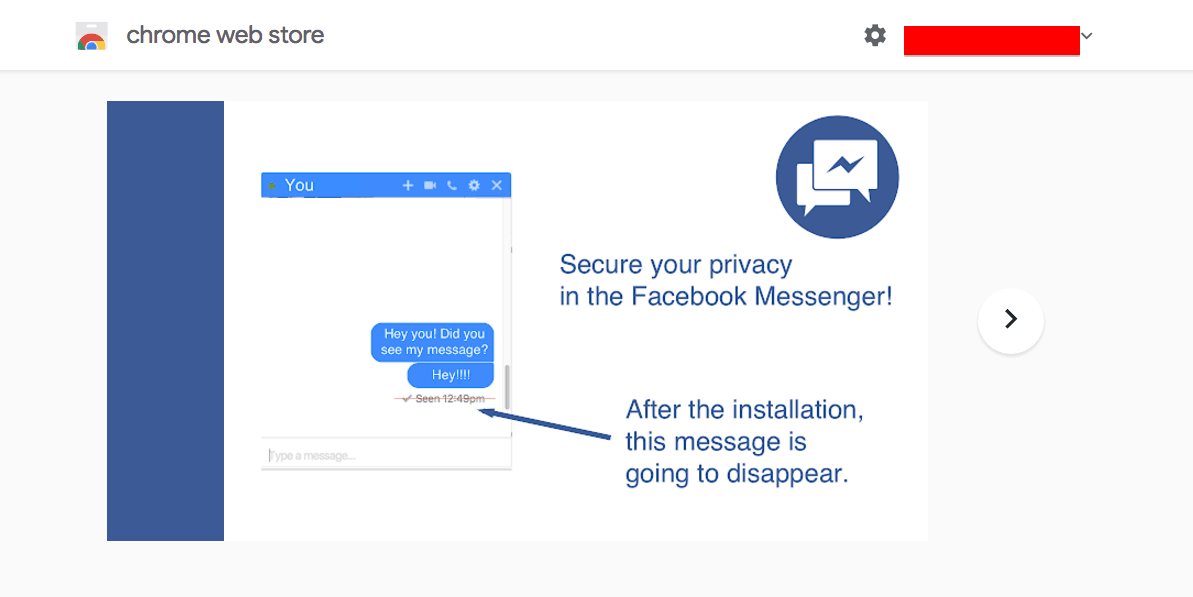 Unseen FB, as the name suggests, will let you automatically "unsee" messages on Facebook. I don't know why would someone do that, but it works. I just don't see the sense of using it.
Perhaps this app is helpful if you're hiding from someone? Or maybe you don't have anything to reply, but is embarrassed to end the chat yourself? I don't know. Still, this app works. And no matter what your reason for using it, I assure you this is one of the best you can find on the Google Web Store.
8. Google Dictionary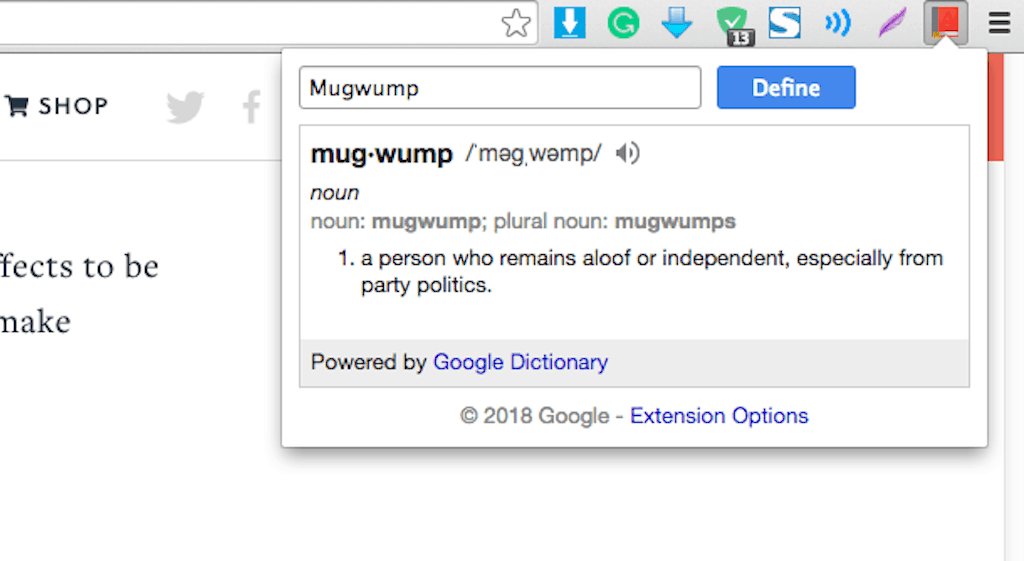 There are times when I'm reading something online, only to come across some alien words. I don't use a dictionary on my phone, so I rely heavily on the web for definitions. But I always find it hassle to disrupt your reading, to open a tab and type "define mugwump". Glad I found Google Dictionary.
There's not much to say about this extension, except that it was made by Google. You just click the "dictionary" icon on the top right corner, and type the word you want to be defined, and voila! No opening a tab. Double-click for definition also works, and speak to pronounce. See photo above.
9. Docs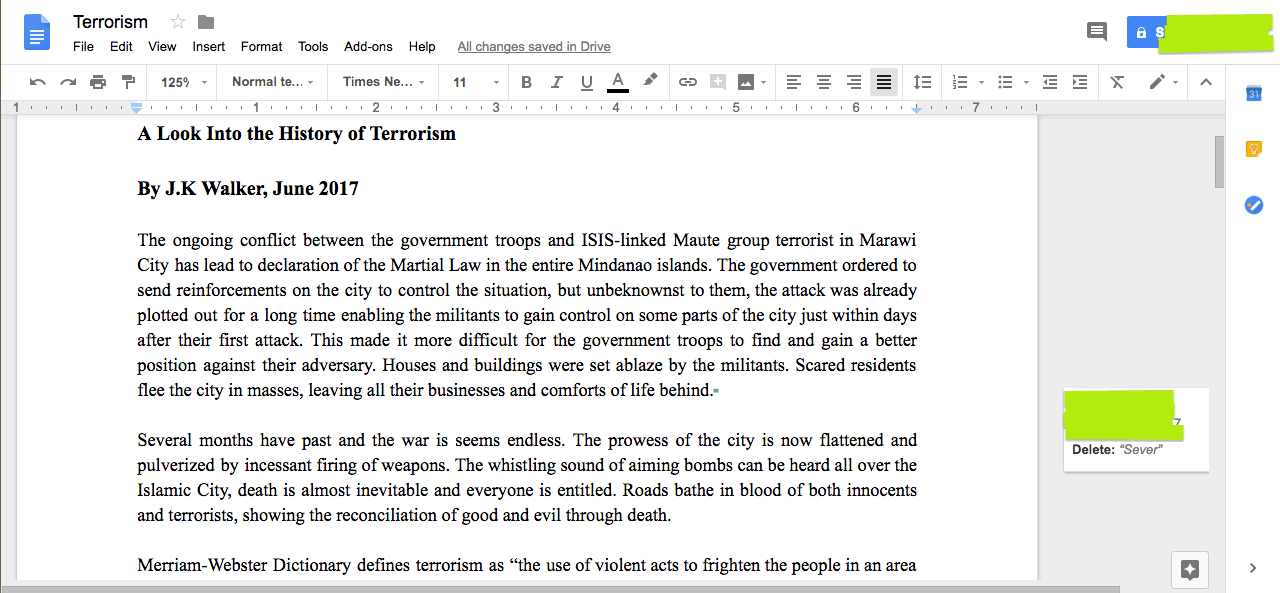 Docs is like your Microsoft Word running inside the Google Chrome browser. It has all the "key" features of a word processing software, and I like using when I'm connected online. It also saves the file directly to the Google Drive so that plus. And before you start asking, yes. It works offline. And you don't have to pay to use it.
10. Earth View from Google Earth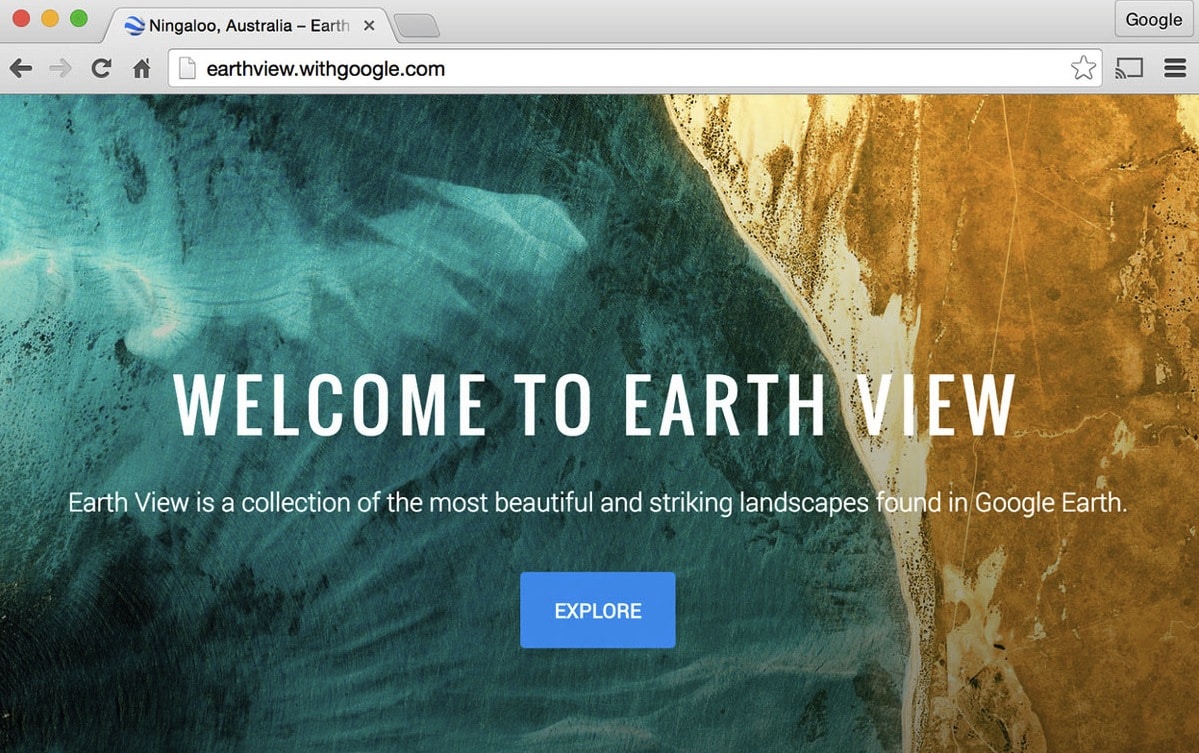 This extension is also one of my favorites. What it does is transform that boring white blank page into a beautiful satellite image of the Earth every time you open a new tab. Google's gallery has over 1500 satellite imagery of Earth (visit g.co/ev), and users are also allowed to download these images to use as a wallpaper. The photos are so striking and so gorgeous that there are times I find me staring at it for a couple of minutes. It's just unbelievable. You will see Earth with this extension in a different perspective. More reason for us to care about mother nature.
11. Wayback Machine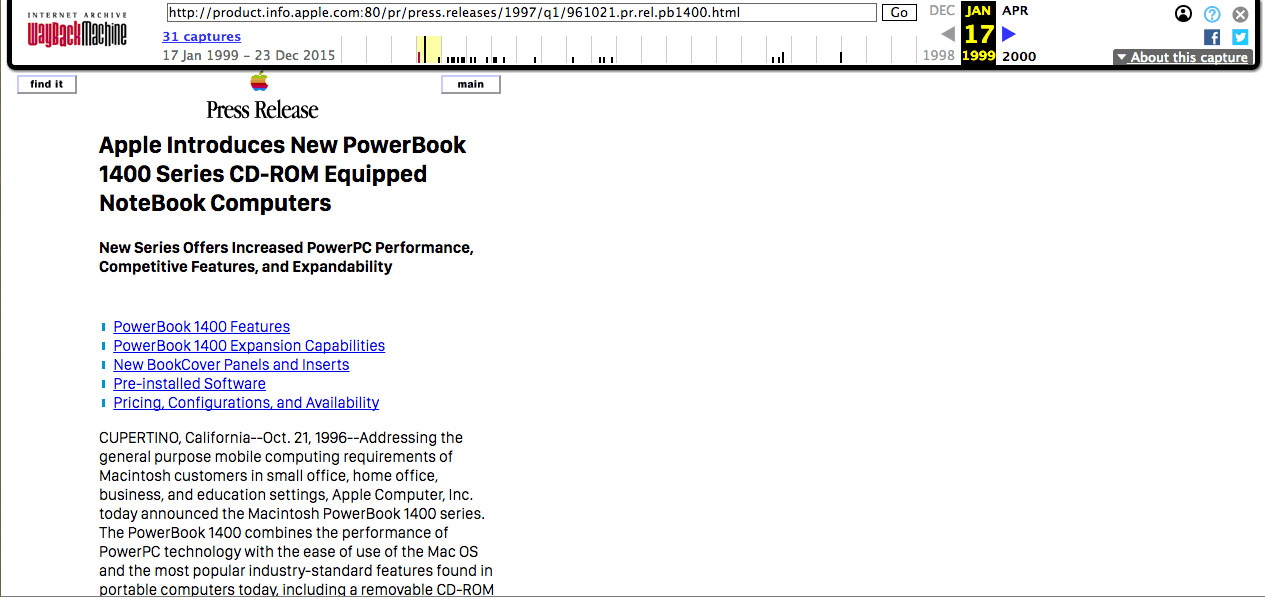 Wayback Machine is a digital archive of all the internet. Launched in 2001, this website saves versions of any public web pages for future use. Even that means that it is now non-existent. It detects error codes (404, 408, 410, 451, 500, 502, 503, 504, 509, 520, 521, 523, 524, 525, and 526), and find the available version of the requested URLs. You just need the link (active or inactive) and hit the available buttons. The photo above is a press release from Apple website dated October 21, 1996. I came across that after typing Apple's website and click the "First Version". It is really cool.
It is reported that, in 2014, the Wayback Machine contains approximately nine petabytes of data, and is growing at a rate of 20 terabytes each week.
12. Turn off the Lights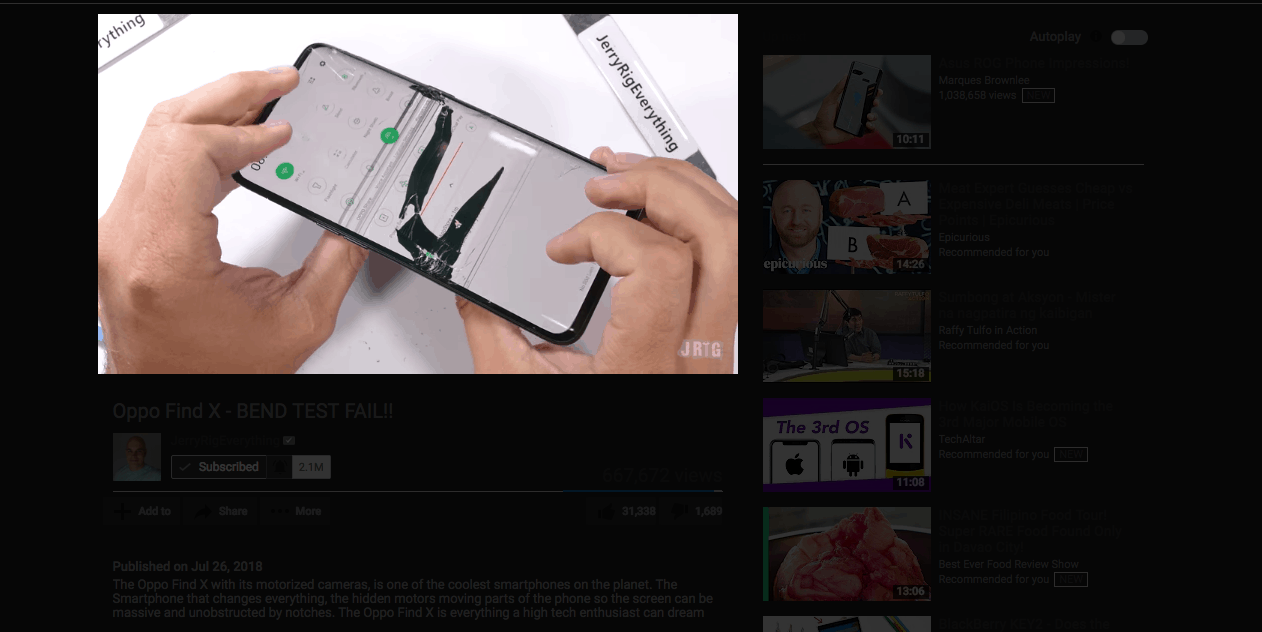 Turn off the Lights is one of those things that you will wish to have when streaming YouTube, late at night, with the lights turned off. What it does is fade white areas of the YouTube to dark so it doesn't hurt our eyes. It also works on video sites such as Vimeo, Dailymotion, Hulu, Metacafe, Youku, and many more. Also available in other major web browsers.
13. Momentum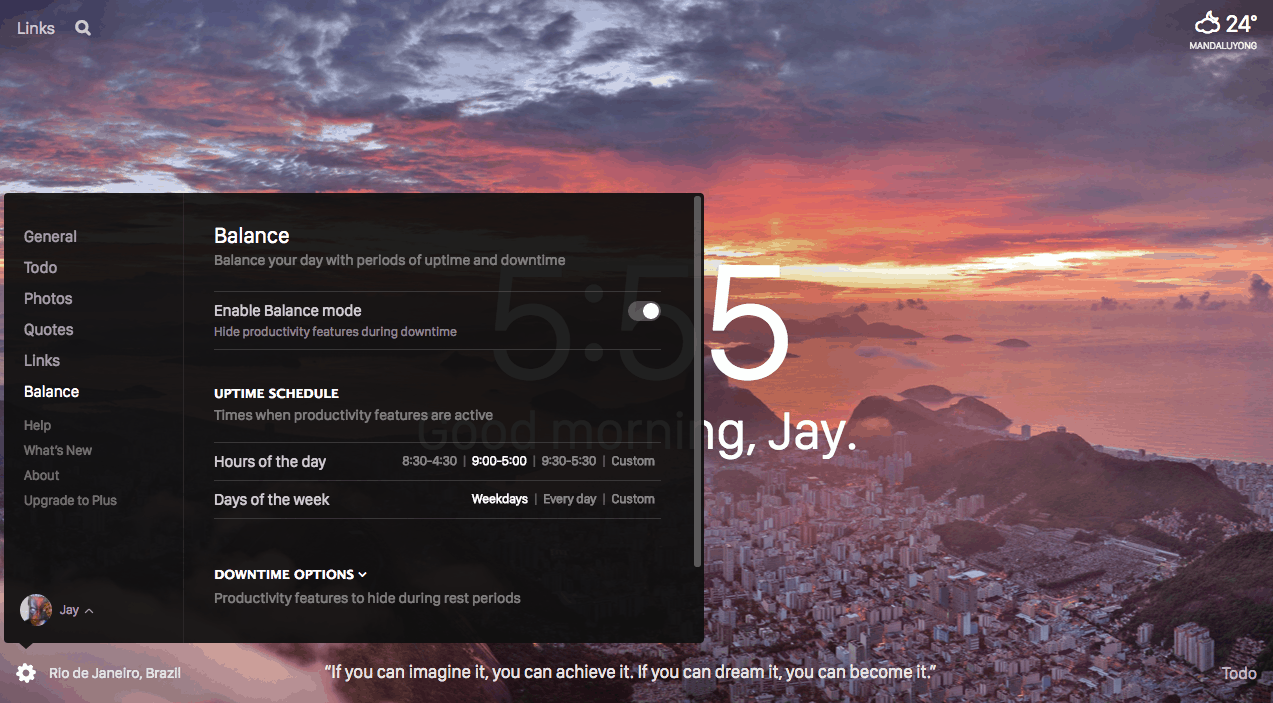 If you don't like Earth View, Momentum might be the perfect new tab extension for you. It's very minimalistic and offers a wide variety of wallpapers to spice up that boring new tab page. This personal dashboard features to-do, weather, and inspiration. It also provides different quotes every day that inspires productivity. You may also add your day's goal/focus so you are always reminded. Definitely worth the try.
14. Open via Google Web Light Proxy
Having trouble opening a webpage? Slow internet connection? This extension lets you open a webpage via Google Web Light Proxy. This shrinks down unnecessary chunks from a heavy website, and optimize it to load even in a slow network connectivity. And it's doing it fast. Note that photos might look pixelated when using this extension.
15. Infinity New Tab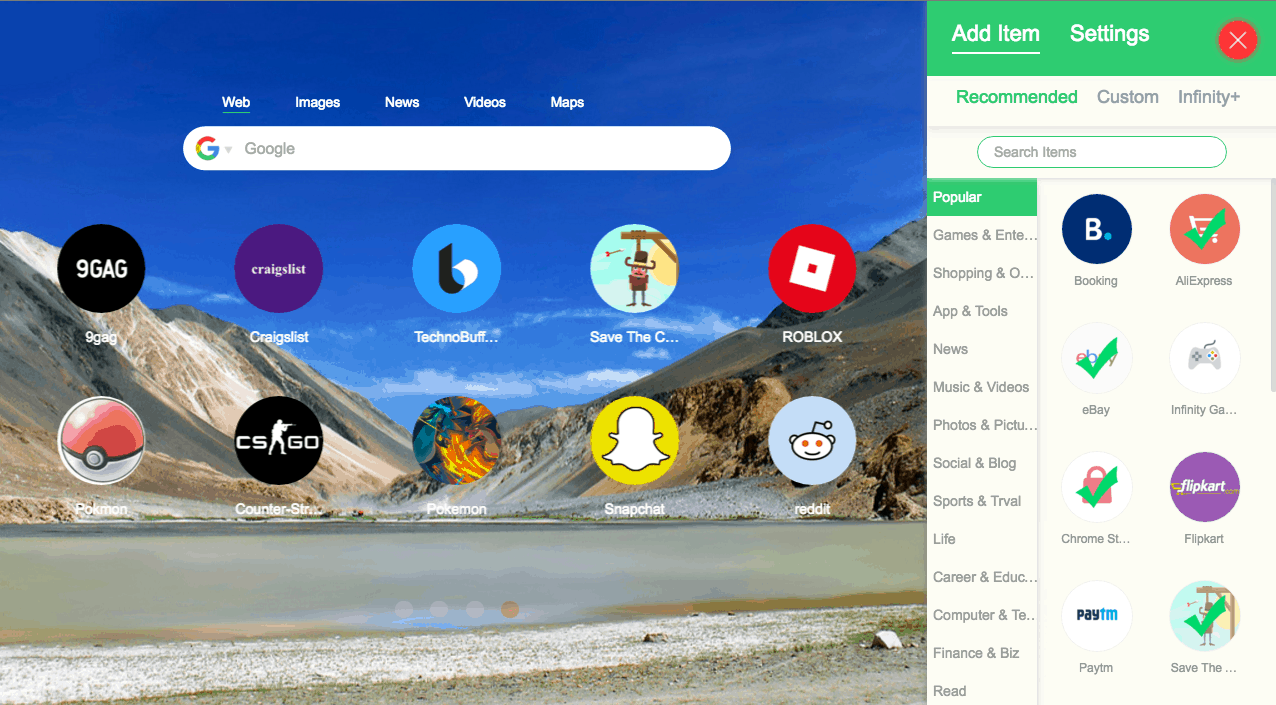 Another new tab extension, Infinity New Tab offers you a wide choice of web apps you can install on Chrome for easy access. It reminds me so much of the Firefox OS. The wallpapers are great, the icons are very familiar, and the UI itself is so fluid. It almost feels like having a new OS integrated directly on Google Chrome. It also offers weather tips, email notification, To-dos, app management, and even Notepad applications like Evernote.