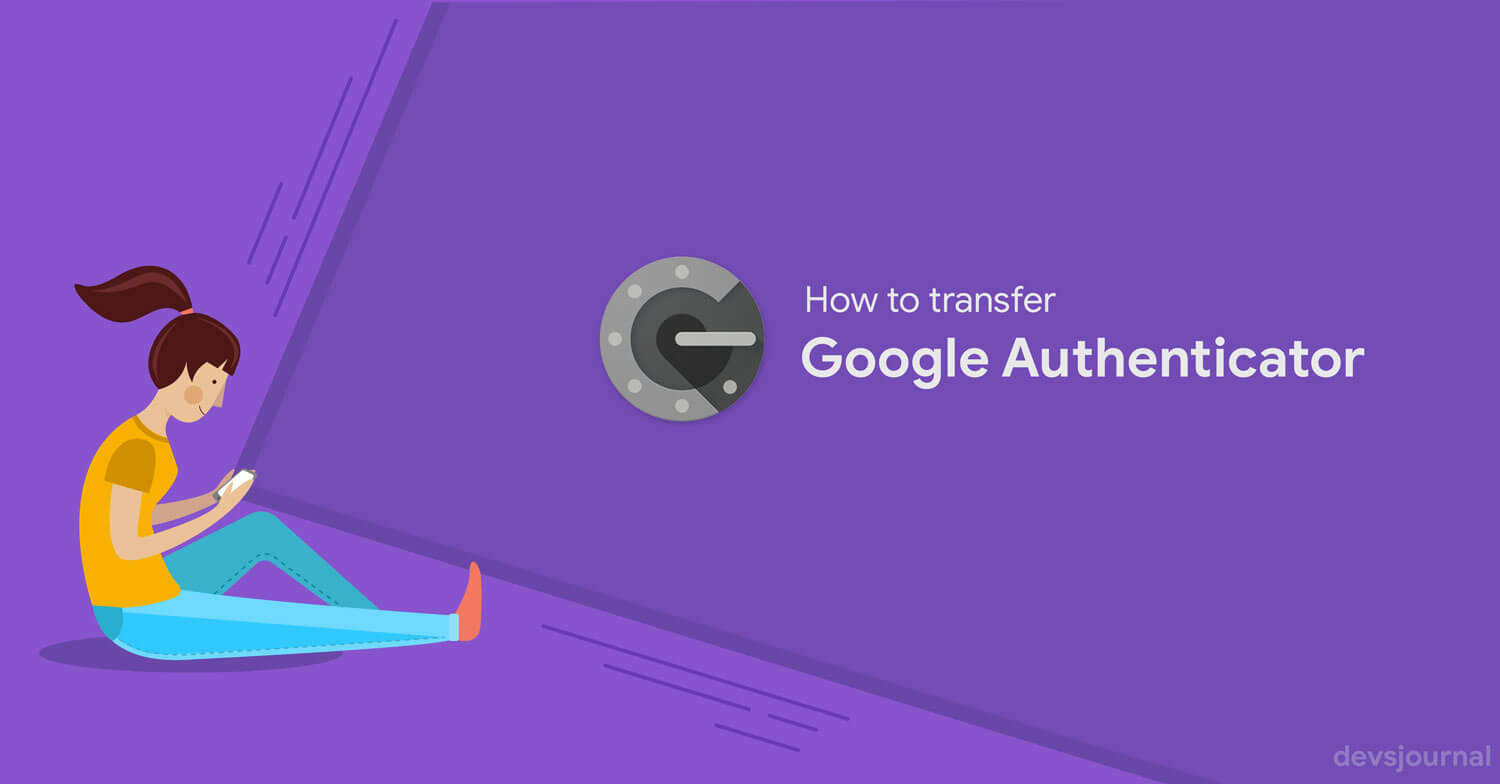 The world wide web is a dangerous place. It can put all your personal data at risk as it's always susceptible to getting hacked. In today's date, hackers have exponentially grown in numbers and are always on the lookout to steal the data floating under the fibers of a network. While this article is about how you can transfer Google Authenticator code from one Phone to another, let's first have a look at some security stats.
According to the statistics, more than 1 billion users currently have an active Google account. We can only imagine the flow of personal data into the Google Database. Humongous!
What is Google Authenticator?
Many of your crucial online websites related to banking, government identification, and company accounts are linked to Google for personal identification. Even though it is strictly advised not to use the same passwords for websites, most of us use the same password for many of these sites.
Such immense ignorant behaviour and carelessness can lead to the exposure of your account details to the monsters living in hiding in the cyberspace, the hackers. If you want to have different passwords for different websites, you can do so by keeping a track of all your passwords using password managers.
In order to prevent such data thefts, Google has come up with a brilliant security measure called 2-step verification. This security measure gives a 2-layer protection by providing you with a unique security code for login, apart from the regular password. Thus, even if the hacker gets hold of your password, he/she would need a security code to access your account.
Why is it so important to go for 2-step verification?
It isn't the most difficult feat to steal your password for any experienced cybercriminal. Accessing one simple mail loaded with malicious attachment or clicking on a malicious link can open the gateway to unveil the data in your account, exposing confidential details such as private emails, schedules and banking & finance related sensitive information.
Your account getting hacked can result in the following nightmares :
Your email ID and password can give access to your personal data.
Sensitive data related to banking & finance can be easily tampered with.t
Important emails or events can be deleted from your mail.
Pretend to be you and can send spam or unwanted emails to your contacts.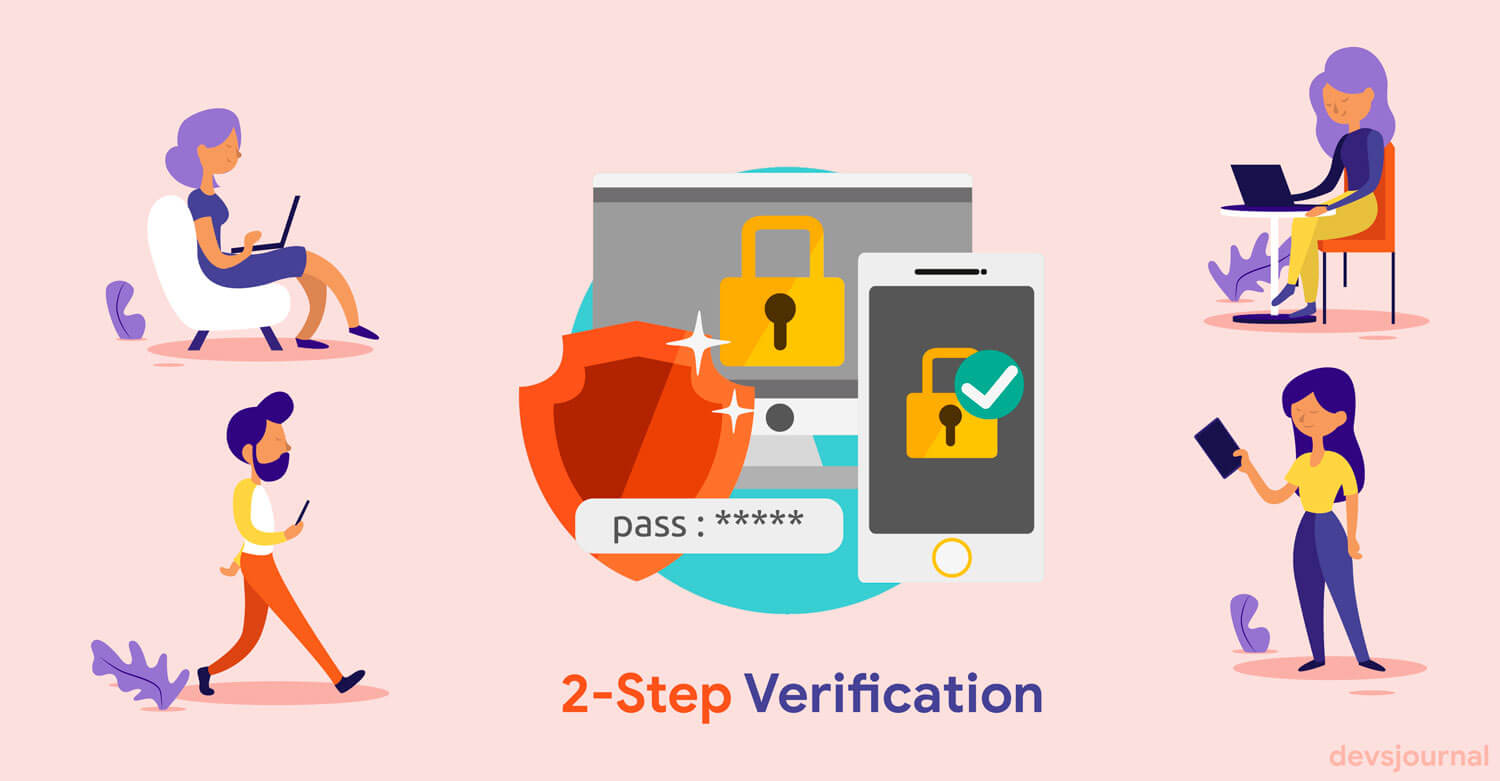 How to Setup Google Authenticator?
To prevent such loss, it is always advised to have a 2 step verification to your account. Here are the simple steps to enable it on your device.
Step 1: Enter your password and login to your Google account.
Step 2: Go to settings and search for Security.
Step 3: Click on the 2-Step Verification.
Step 4: Re-enter the password.
Step 5: You will receive a code on your phone via a text message, voice call, or Google app.
If you don't want to keep receiving the 2-step codes via messages on your phone, you can use the Google Authenticator app. It allows you to receive a randomly generated string of code comprised of a combination of letters, numbers and symbols. This code is unique for each user and hence cannot be known to hackers. If anybody tries to sign in to your account through another device, they will be prompted for this 2-step code, without which they will not be able to login into the account.
Google Authenticator app with its ingenious functioning generates the one-time password (OTP) required during the 2-step verification process. It is an app which implements the OTP algorithm to authenticate users before signing in to their accounts.
Having enabled 2-step authentication to your account through your phone, you might wonder, what if you lose your phone or replace it with a new one.
How to transfer Google Authenticator to a new phone
Will reinstalling Google Authenticator provide access to the codes needed for logging into your account?
The answer is a big NO! To gain back control, you have to follow the steps given below which describe the process of moving google authenticator from one Android device to another in detail:
Step 1: On your new phone, install the Google Authenticator app from the play store or App store.
Step 2: For your Android phone, go to the Two-step verification web page.
Step 3: You may have to log in to your account to access the Google Security settings.
Step 4: Click on the edit icon placed next to Authenticator App (Default). A popup will appear and ask if you want to change phones or remove Authenticator from your account altogether.
Step 5: Select the type of device you are moving to, and you will see a QR Code appear on the screen.
Step 6: Launch the Google Authenticator app on your new phone and tap on Begin setup. In the next window, select Scan QR Code.
Step 7: Scan the QR code displayed on the two-step verification web page from your new phone.
Step 8: Now enter the authentication code that appears on the device screen and click Verify.
You will be intimated that your Authenticator has successfully been moved. Now you can use your new device for 2- step Google Authentication.
Having a 2-Step Verification is certainly tedious considering the fact that you have to access the account with two security codes every time. However, you wouldn't want to lose your data to laziness, would you?
Living in the era of the Internet, you are solely responsible for safeguarding your personal information from external threats. Hence, the process of 2-Step Verification is no more optional, if you want to stay safe from hackers and cybercriminals. So, keep aside all other work and get started to implement a 2-Step Verification on your (new) phone. Security is a priority!