If you have rooted your smartphone to enhance its performance & customize. But don't know where to start from, Xposed is the answer. Xposed allows you to make system level changes without having to mess with codes & custom roms. Xposed uses modules, small applications that plug directly into the Android operating system and give you unprecedented control over the look and feel of your phone. Therefore, any changes made can be removed easily by simply disabling the modules and rebooting.
Xposed Framework is available for all 4.1+ devices. However, not all of the existing modules work on Marshmallow. If you are on Android Marshmallow & Android Lollipop, you can refer How to Install Xposed in Lollipop & Marshmallow. We will look at 10 best Xposed modules of 2018 which packs tones of options.
Top 10 Xposed Modules of 2018:
1. Gravity Box: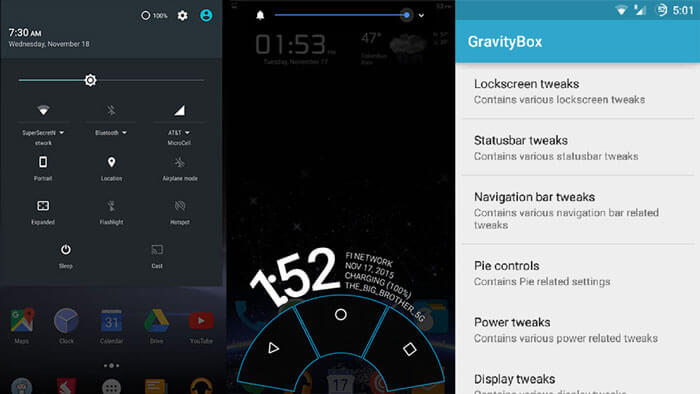 Gravity Box has always been among the biggest reasons to use Xposed. It's an unbelievably comprehensive tool for modding and enhancing the Android user interface. Almost no part of the Android experience cannot be tweaked or improved with this utility. This module allows you to add extra functionality to your keys like Double pressing Volume keys to skip tracks. Some of the most famous features are CyanogenMod Pie Controls, Launcher tweaks, Hardware key actions, Power tweaks & Notification control (per-app notification LED/sounds/vibrations).
Gravity Box: Nougat | Marshmallow | Lollipop | Kitkat | Jellybean
2. Amplify Battery Extender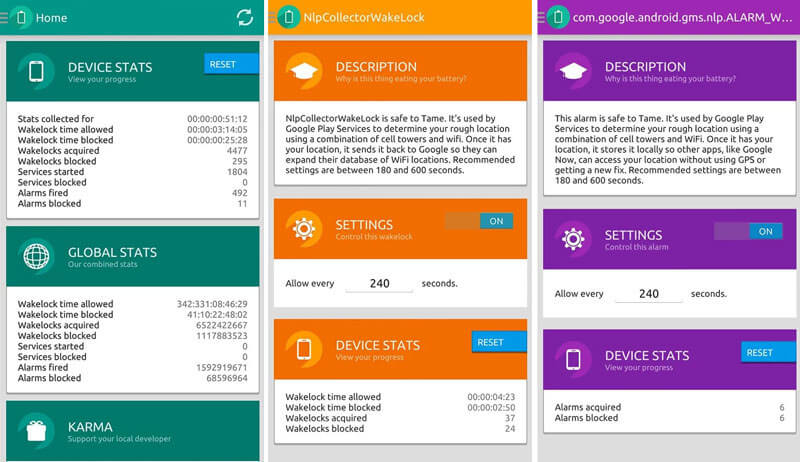 If you are one of those whose battery gets drained very quickly after updating to Lollipop/Marshmallow then Amplify might be the solution. It's perhaps best seen as a companion to that other top battery-saving app, Greenify, which also has some Xposed functionality. If you want Maximum battery life, use Amplify + Greenify.
What Amplify actually does is, Amplify takes care of wakelocks. These are when an app prevents the phone from entering deep sleep. If you've ever gone to bed with a fully charged phone, and woken up to discover the battery has lost 40% overnight, it's highly likely that wakelocks will be the culprit. Amplify helps to prevent that from happening.
3. XPrivacy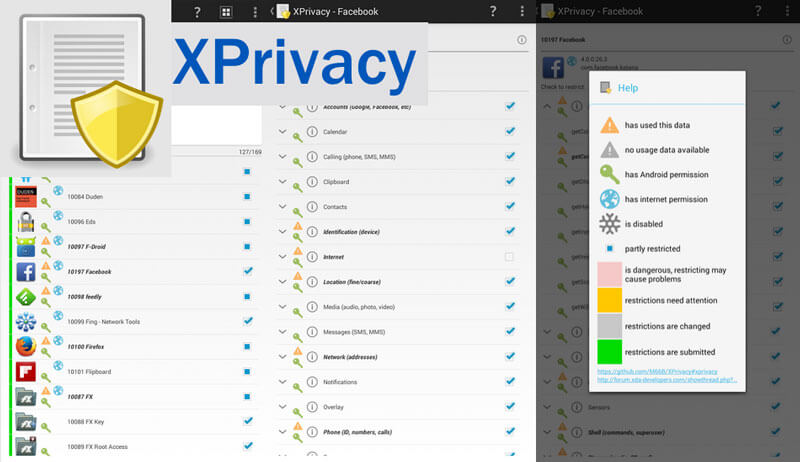 XPrivacy is a permissions manager that enables you to control which functions and data on your device apps can actually access. It has long been one of the most popular Xposed modules. With the introduction of granular permissions controls, it looked like Xposed might become redundant for Android 6.0 users, but it still serves a purpose. In Marshmallow, all apps automatically get the Internet permission. This will normally be used for benign purposes, like gathering analytics data or delivering ads, but it could be a potential security issue too.
With XPrivacy, you can ensure that only those apps you want going online are allowed to do so.
Also Read: How to install Sony Walkman in any Android device.
4. Greenify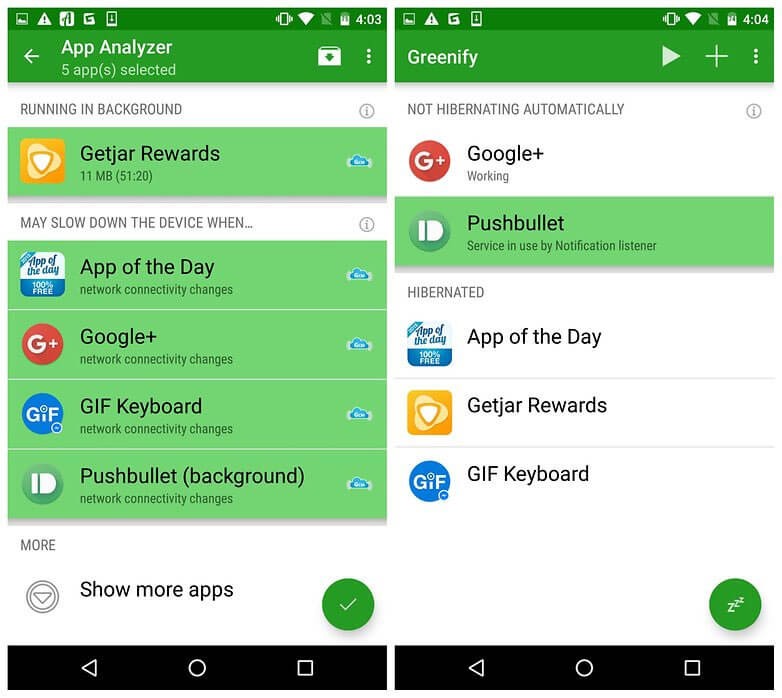 Greenify help you identify and put the misbehaving apps into hibernation when you are not using them, to stop them from lagging your device and leeching the battery, in an unique way! They can do nothing without explicit launch by you or other apps, while still preserving full functionality when running in foreground, similar to iOS apps! Although its not only a xposed module but an independent app too, it improves your device's battery & performance to greater extent if used with Xposed.
5. Xstana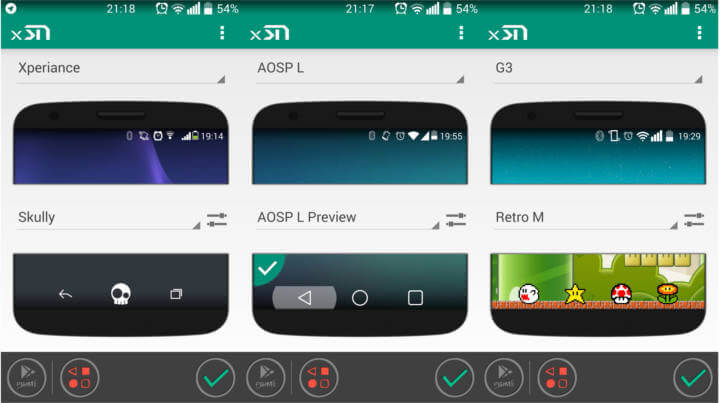 XSTANA is an XPOSED-FRAMEWORK module that theme your navigation and status bars for example you can change your Status bar of HTC design & Navigation bar of Sony. Sounds cool, isn't it? Well, you can do that by installing custom ROMs too but why install ROMs when you have Xposed? Just few clicks & you have a fully customized Status bar & navigation bar in your favourite ROM. You can read full guide about How to change status bar & Navigation bar using Xstana
6. BootManager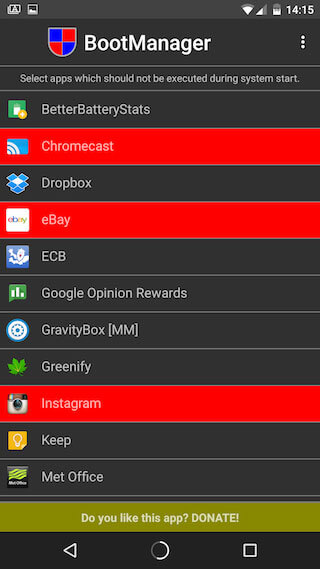 A lot of apps take liberties with your system resources, setting themselves to load whenever you boot your device. It can lengthen the startup time and waste power until Android 6.0 decides to close them down itself. You can nix that with BootManager. Just choose the apps you don't want automatically launching and then reboot your phone. It's like a more intelligent version of a task killer, and it can keep your less-used apps quiet until you actually need them. P.S: Navigation battery module name is Battery Home Icon
Download: Pokemon GO Joystick Xposed module.
7. WhatsApp Extensions
Almost every smartphone user uses WhatsApp as their primary messaging app because of its huge user base & simplicity. But at times we want to ignore people or just want to pretend unavailable. All this features were once offered by the legendary WhatsApp+ app which was later banned by Facebook. But it's time was a better version i.e an Xposed module. WhatsApp Extensions is a Xposed module which adds additional features to standard whatsApp application like Hide last seen, Hide read receipts, Hide delivery reports, Lock facility to individual chats, Zoom profile photo, Per contact custom wallpaper & lot more.
The best part is, you don't need to search for updates every time after every WhatsApp update. Even if WhatsApp gets updated, the features still remain in the app. Cool, isn't it?
WhatsApp Extensions: Download
8. Awesome Pop-up Video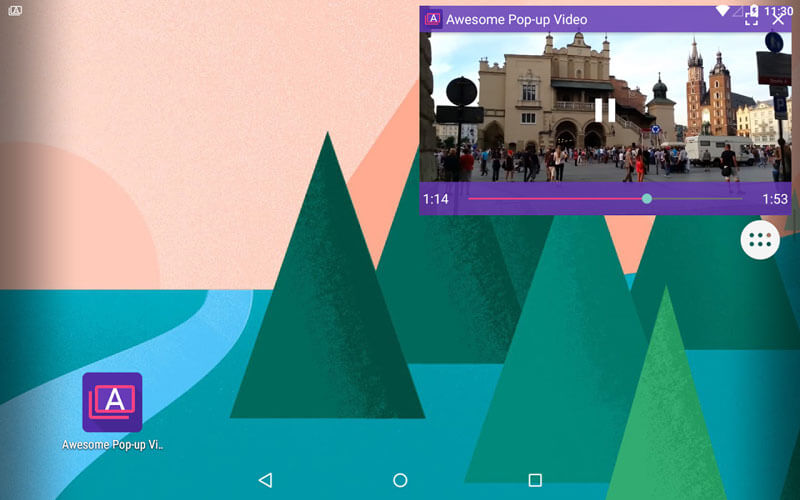 Awesome Pop-up Video is awesome video player unlike others. It can play the video in a pop-up window, floating above other applications, just like on your computer, a.k.a. "Picture in Picture" mode. Multi-task!
Why stop watching your TV show if someone sends you message, or get new email? Open videos in pop-up from your device or open videos from the Internet without downloading.
9. SwipeBack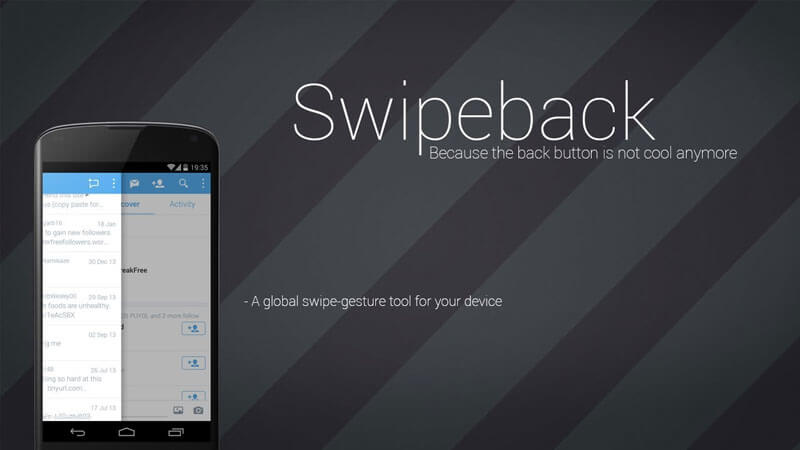 SwipeBack is an attempt to make the Android interface easier to navigate, especially on bigger screens. It replaces the need to constantly tap the Back button in favor of a left-to-right swipe to return you to your previous screen.
SwipeBack: Download
10. YouTube Background Playback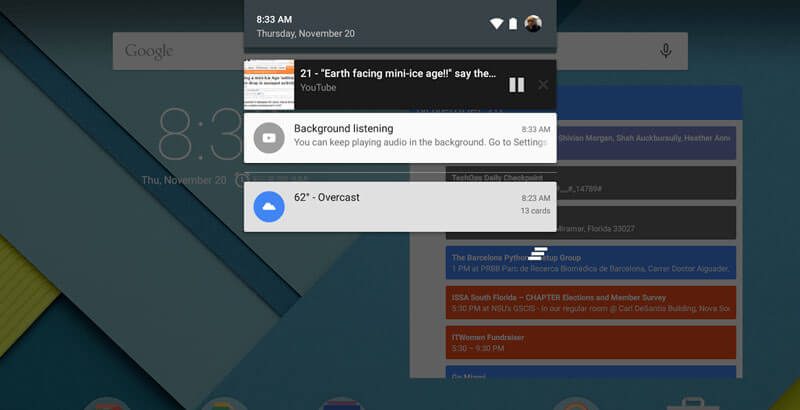 You can play YouTube videos in the background on your Android phone and use the world's most popular video App as a non-stop audio streaming music app.
YouTube Background Playback: Download
What's your favourite?
As every Android user have different purpose and usage of their device, everyone have their own set of favourite apps that help them tackle daily needs. Let us know what are your favourite Xposed Modules in the comment section.