As we are approaching the timeframe for the OnePlus 5's reveal, rumours and leaks are becoming more of the norm of the day. Recently on Weibo, it seems someone has leaked hand-drawn sketches of the device which showcase it having a dual camera setup on the front and back. These sketches also ascertain that the back of the chassis is made of ceramic.
The first of the two sketches leaked shows the back of the device along with the rear camera setup. Compared to the older OnePlus 3 and 3T the biggest difference is the dual camera setup which is made up of twin 12-megapixel sensors and a dual-LED flash unit. Along with this it also shows a dual-tone back like in the Google Pixel with the top of the unit where the camera is housed having a ceramic finish.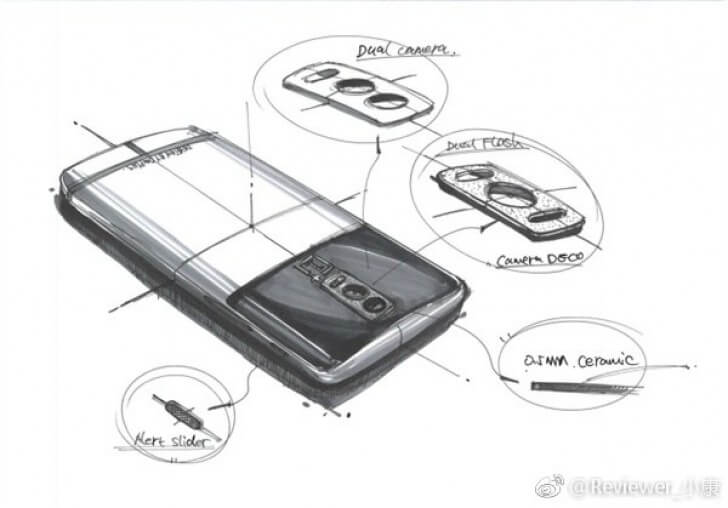 The use of ceramic on the phone is not the first time OnePlus is using the material which was also featured in the ill-fated OnePlus X. The physical notification slider to toggle the priority status of your device is retained on the OnePlus 5.
Now from the front of the device, we notice in the leaked sketches (below) that the device has a dual camera module up front as well. With a couple of side profile sketches as well. These make mention of the same ceramic layer that was shown in the first sketch but shows it wrapping all the way around in direct contact with the display up-front.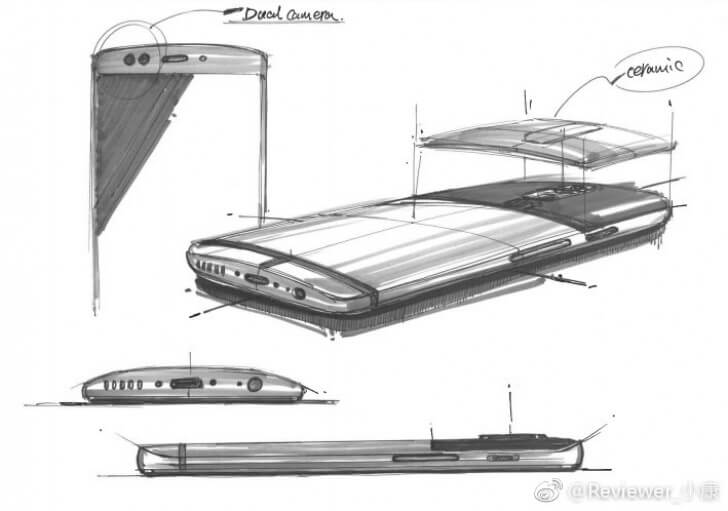 To make it easier to grip it seems the curved back design with curves at the edge of the frame would be standard fare like in the past OnePlus devices. The second leaked sketch also shows the device bottom where there seems to be a USB Type-C port, a loudspeaker grill and a 3.5mm audio jack which will come as a relief to anyone with an old school set of earphones. This is also not the first time the OnePlus is covering the launch of the device behind a sketch leak as this was how the original Never Settle device was teased,
The OnePlus 5 is to release this summer and the company had recently confirmed this with a leak on their official Weibo handle.
Read More: OnePlus drops another hint about the launch of the OnePlus 5
It is not confirmed whether these sketches are the real deal but we are hoping that the design team at the company is looking to shake things up considering their original release.
Follow us on our social media to keep up to date with the latest in the world of Android.