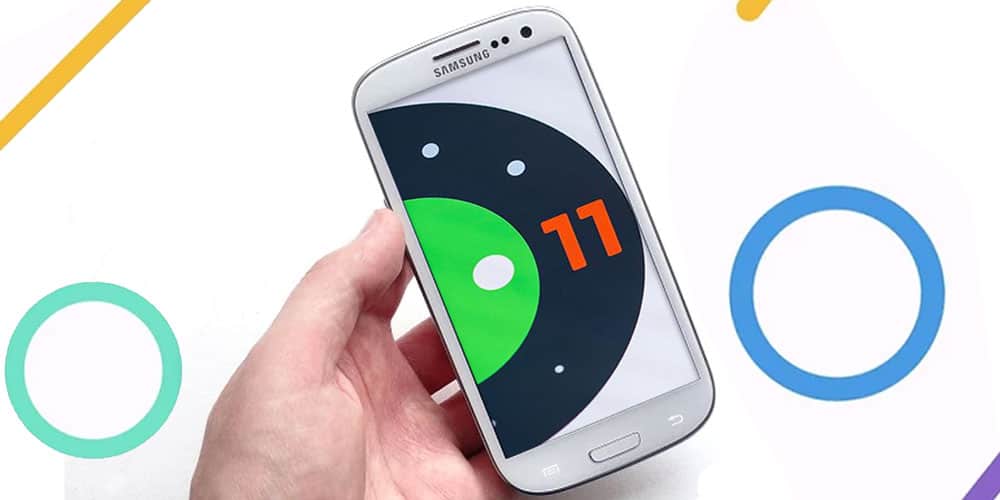 Its 2022 & Samsung has obviously not released latest Android OS for Galaxy S3 I9300. But don't worry, thanks to ChronoMonochrome for releasing Unofficial LineageOS 18.1 i.e Android 11. As Galaxy S3 I9300 won't be getting any official update firmware its an awesome way to taste Android 11 build in your Galaxy S3 I9300. The entire process is pretty simple, you just have to flash the LineageOS 18.1 (Android 11) ROM of Samsung Galaxy S3 I9300 through TWRP Recovery. Make sure you follow every steps carefully or else you won't be able to boot into LineageOS 18.1 ROM.
LineageOS 18.1 (Android 11) in Galaxy S3 i9300
LineageOS is an open-source and free operating system for smartphones, tablets, and computers based on the Android mobile platform. It is the successor to the custom ROM CyanogenMod.
LineageOS is designed to increase performance, customization, power, and reliability over stock Android for your device. It offers several features such as Customization Features, Security & Privacy Features, Developer & Power-user Features that Android Open Source Project (AOSP) does not include
LineageOS is an alternative operating system intended to replace the one pre-installed on your smart phones and tablets. If you've got an older device that isn't getting updates anymore, or if your device seems unusually slow, or maybe you're sick of spyware, adware, and other unwanted garbage on your phone that you can't remove.
Maybe your device is missing features or has been otherwise artificially limited in functionality. Perhaps you just could use a boost in performance. Or maybe you'd like to be more confident that your operating system has included some of the latest bug fixes. If so, LineageOS might be for you.
What works in LineageOS 18.1 for Galaxy S3 i9300
Most of the ROM features are working in Galaxy S3, such as Audio (playback & recording), Bluetooth, Graphics, Camera (photos & video recording), Sensors, RIL (SMS, mobile data, calls), Wifi, USB, and Video playback (HW/SW). The overall state is stable, and it is highly recommended to install LineageOS 18.1 if you are using Galaxy S3 as your secondary device and WiFi Hotspot might be buggy sometimes.
Features of LineageOS 18.1 for Galaxy S3 i9300
1. UI:
LineageOS 18.1 comes with more up-to-date UI and integrates nicely with all the new android features. It is clean and the user will have a bloat-free experience.
Improved Animation Transitions and Scheduled Dark Mode
Now, all apps on LineageOS will support dark mode.
Recovery now has a new, colorful, and fun UI that is much more accessible.
2. Customization:
Default launcher have third-party icon support, so the icons can be customized.
Users can now customize the status bar and choose between different Battery styles, can adjust the Clock position, and more.
Users can now control music playback by long-pressing the volume buttons, and can also shift the volume panel to the left side. New expandable volume dialog UI that allows you to control multiple volume streams more easily.
Partial screenshot feature with new UI that's easier to use.
3. Security:
User data is, by default, encrypted on LineageOS 18.1.
The firewall can block all connections now by making apps think that the device is in airplane mode.
Better App Permissions and Privacy Control.
4. Battery:
The battery life on the LineageOS 18.1 is little better than the stock ROM.
The LineageOS 18.1 also offers a Battery Manager, that detects the apps that are draining battery, and suggests users to restrict the app. There is also a Battery saver, Extreme power saver, and thermal profiles feature.
5. Other Features:
Enhanced Digital Wellbeing, Nearby Share, Picture-in-picture mode, 5G detection API, Chat Bubbles, New Media Controls, Improved Navigation Gestures, 4GB video recording limit removed, Share to Print, Tap to wake, Tap to sleep, Wake on plug, and more.
Prerequisites:
Root & Install Latest TWRP Recovery in Samsung Galaxy S3 I9300
Check the battery percentage of the phone, it should be at least 40%.
This ROM is only for Galaxy S3 I9300. Please don't try this on any other smartphones.
Backup all your data: Contacts, Photos, Apps & other files. (Although you will not lose other files except contacts & Apps, but its better to be on the safer side)
Note: Your warranty may get void after following this procedure. We won't be responsible for anything happening to your device during this process as you are the one who have decided to do this modifications.
Download Unofficial LineageOS 18.1 & GApps for Galaxy S3 I9300
LineageOS 18.1 ROM: Download.
GApps for Galaxy S3: Download. Do not boot the ROM before flashing these, or you will have to factory reset. For Now on Tap, use mini or higher.
Install LineageOS 18.1 ROM in Galaxy S3 I9300
Transfer the downloaded LineageOS 18.1 & GApps zip, in your Galaxy S3 I9300.
Turn off / Switch your Galaxy S3 I9300
Press and hold Press Volume UP + Home Button + Power Key at the same time to boot into Recovery mode.
Do not forget to perform a nandroid backup. Goto backup option in TWRP and select all the partitions including System, Data, Boot, Recovery, EFS and swipe right to backup.
After performing the ROM backup, go back to the TWRP main menu and tap the wipe button.
Then, select Advanced Wipe, as well as Dalvik Cache, System, Data, and Cache (Don't select Internal storage)
Next, swipe to confirm. Wait for the wiping process to complete.
Next, Go to TWRP main menu & go to Install option.
Locate the LineageOS 18.1 downloaded zip file & tap on it. Now swipe to Install the ROM.
Once the installation process is finished successfully, Again Goto TWRP Main menu, Tap on Install & locate the GApps zip file. Swipe to install GApps Package.
From recovery select "reboot" and enjoy.
Bootloop after installing the ROM?
Try wiping data, cache, dalvik, system and re-installing. Some people have reported that dirty flashing over ROM works.
Pixel Experience Go (Android 9) for Galaxy S3 i9300
Pixel Experience Go is an AOSP ROM, with Google apps included and all Pixel goodies (launcher, icons, fonts, wallpapers, bootanimation). It offers stability and security, along with essential features for the proper functioning of the device and latest Android Security Bulletin patches for Android Oreo.
Most of the ROM features are working in Galaxy S3, such as Audio (playback & recording), Bluetooth, Graphics, Camera (photos & video recording), SensorsRIL (SMS, mobile data, calls), Wifi, USB, and Video playback (HW/SW) except Gralloc and Surfaceflinger issues.
Pixel Experience Go for Galaxy S3 i9300: Download
Conclusion
I have personally used the ROM & I didn't feel any lag or instability in LineageOS 18.1. To enable Root access, Enable developer options and look in Settings -> Developer options -> root access. Currently Doze doesn't work in Galaxy S3 I9300 but the developers might fix this in future updates. If your camera crashes frequently, download Google Camera from Playstore, don't use the Camera of GApps. To Fix Stock browsing crashing issues, You need to grant it permission to access storage in Settings -> Apps -> Browser -> Permissions.