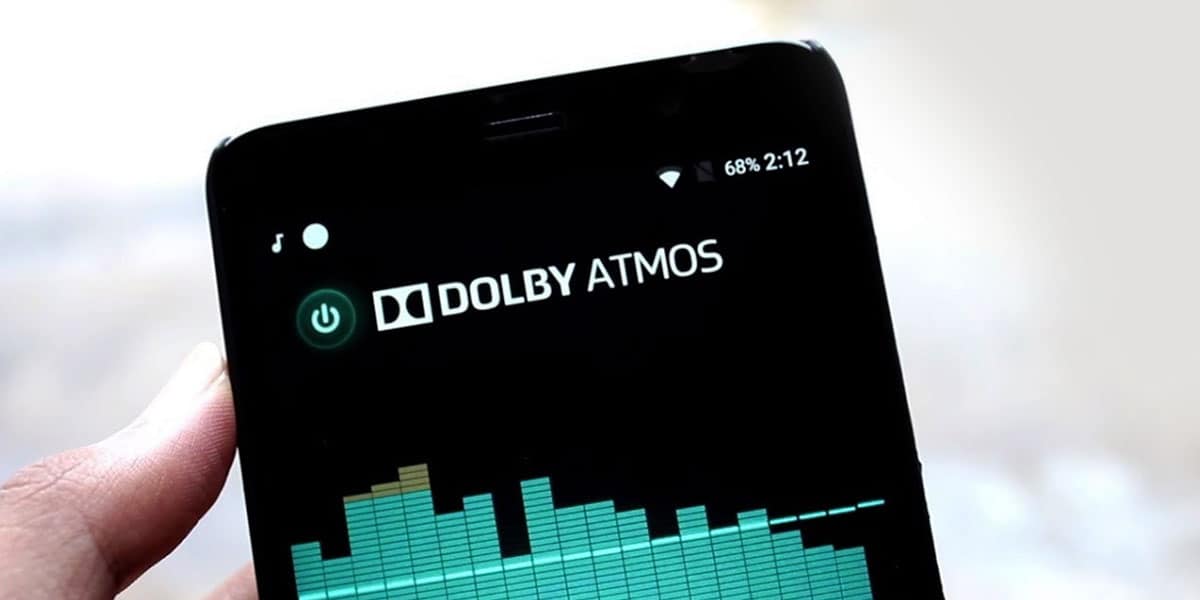 While Performance, battery life of an Android device matters for few, Sound output also plays a crucial role in judging a phone. Most of the people prefer Sony Smartphones because of its Walkman music. Most of the time you might experience low sound issues after installing any custom ROMs. Today in this articles, we'll checkout Dolby Atmos for any Android device running Jellybean, Kitkat, Lollipop, Marshmallow, Nougat, Oreo, Pie, Q and R.
Manufacturers don't provide entire access of the hardware functionality. Like, you can increase the vibration intensity, overclock CPU & much more by rooting your Android device. Similar to this, you can also increase your device's sound output by installing Dolby Atmos for Android Devices. It will not only increase sound but will also make it much clear and crisp.
What is Dolby Atmos?
Developed in 2012 by Dolby, Atmos is a sound-surround technology that provides 3D sound experience in the room. Traditionally, the audio in the room was channelized through a specific channel as the portions of audio were routed through those particular speakers only. Now, with Dolby Atmos, you can enjoy 3D sound quality with connected speakers on the top, back, and in front of you by connecting up to 64 speakers all around the room. By this, you can enjoy the experience of virtual reality wherein; you can feel every sound effect in the room.
Features
Methods to Install Dolby Atmos in Android
There are two ways to install Dolby Atmos. The first one is by rooting your phone, and the second one is without rooting your device. Both methods are simple to carry out. Installing Dolby Atmos by rooting method is better than installing it without rooting i.e by downloading Dolby Atmos app for Android. This is because the sound quality highly improves through the first method. Through the second method, you can only get equalizer and sound quality remains the same.
How to Install Dolby Atmos System in Android (Rooted)
Pre-requisite:
Step 1. Copy the downloaded file in your device. Switch off your device & boot into custom recovery (If you don't know the correct key combinations to get into custom recovery, Download Rebooter App from playstore & Grant root access to the App. Now, launch the App & click on reboot.
Step 2. Wipe Cache & Dalvik Cache. Select Install zip from SDcard & locate the downloaded zip file & Select Yes or Swipe to install.
Step 3. Wait for the Installation to Complete it might take 1-2mins.
Step 4. Reboot your device. Disable any other Sound optimizing Apps like AudioFX or anything. Now launch Dolby Atmos & on the optimization.
Step 5. That's it. You might find a huge difference in the sound output. If you find any force close issues which is really rare, you can flash the uninstall zip of Dolby atmos through the same procedure as mentioned above.
Download Dolby Atmos Flashable Zip
How to Install Dolby Atmos System in Android (Non-Rooted)
Pre-requisites:
Step 1: Enable unknown sources installation option on your device settings. Then Download and Install Dolby Atmos Android Apk on your device.
Step 2: After Installation of the Apk, reboot your device (Do not open the app as yet)
Step 3: Download and Install Google Play Music on your device (If you already have the app then skip the step)
Step 4: Go to the device settings and disable default equalizer. If you do not find it there, you can check for it on Google Play Music App
Step 5: Enable Dolby Atmos in settings of Google Play Music App on your device
Step 6: After this, play any song and check for the sound quality!
Dolby Atmos works perfectly after enabling Surround Visualizer, Dialogue Enhance & Volume leveler. For more clear and crisp sound, keep the setting at Rich. Some Android devices may not support Dolby sound system. Now its time to Upgrade Your Audio Experience with Dolby Atmos.